With the help of the best events calendar plugin for WordPress sites, you can easily add a calendar to your website so that users can immediately check events, availability, class schedules, and other information. Visitors can easily book appointments, purchase tickets, RSVP, register, and arrange one-on-one meetings using Calendar Plugins for WordPress.
It is compatible with most of the free WooCommerce themes. This article will discuss the top Calendar Plugins for WordPress to help you choose the best. It will best serve your requirements, depending on whether you need a simple calendar or more advanced capabilities.
Best Events Calendar Plugin for WordPress 2023
1. The Events Calendar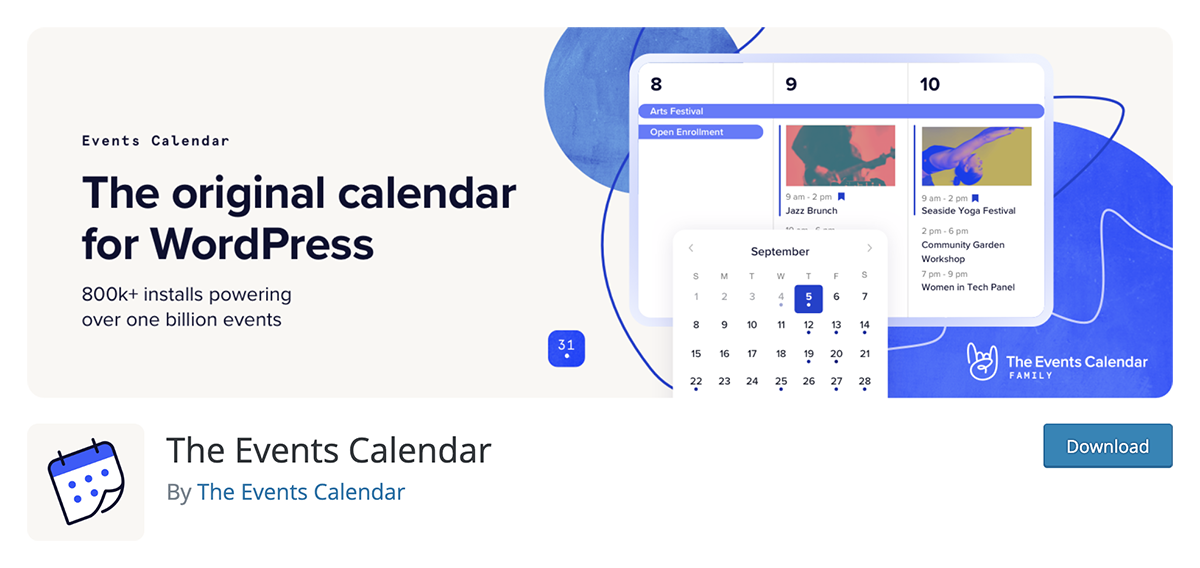 Using the Events Calendar, you can quickly construct and maintain an events calendar on your WordPress website. This WordPress calendar plugin offers industry-leading functionality backed by a good team of engineers and designers, whether your events are physical or online. The Events Calendar comes out of the box loaded with tons of features.
Additionally, it is fully customizable, simple to use, and expandable. The Events Calendar's layout allows for immediate use. You can install the best event plugin in WordPress, adjust your preferences, and generate events immediately.
2. Timely All-in-One Events Calendar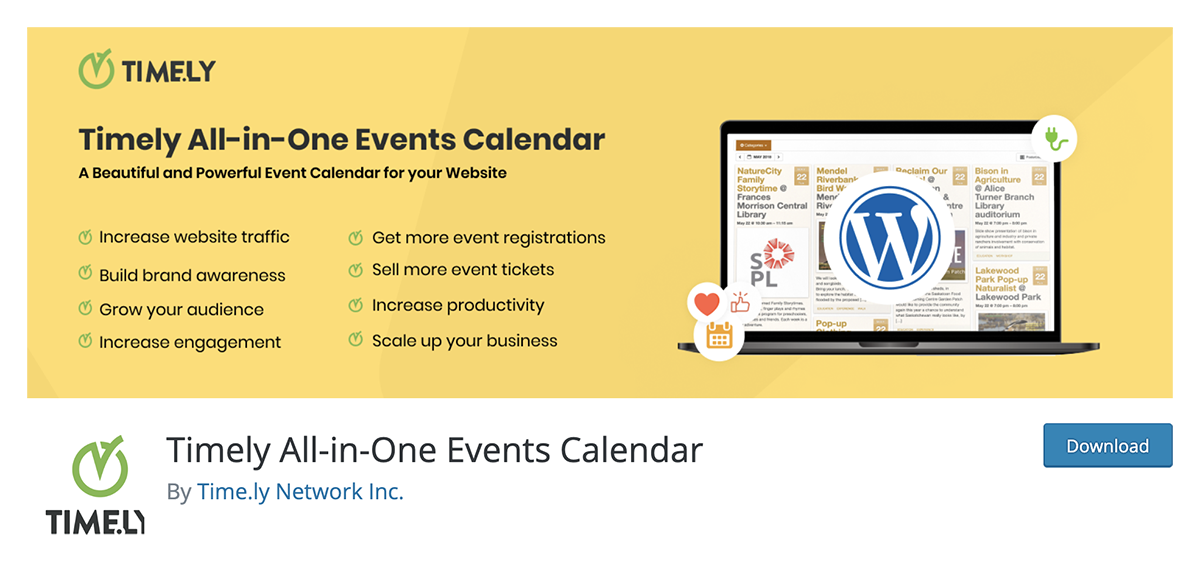 The fantastic free WordPress calendar plugin Timely's All-In-One Events Calendar is made for all kinds of websites. It is user-friendly for beginners because it is lightweight, mobile-friendly, and SEO-ready. This event calendar plugin makes it simple to create one-off, ongoing, and recurring events and publish them.
Websites that frequently conduct virtual and real-world events allow users to filter them based on tags, categories, organizers, and venues. Other calendar applications like Google Calendar and iCalendar will enable you to import and export events without taking help from product import-export plugins for WooCommerce. Event organizers can also display events in either their time zone or that of visitors.
3. My Calendar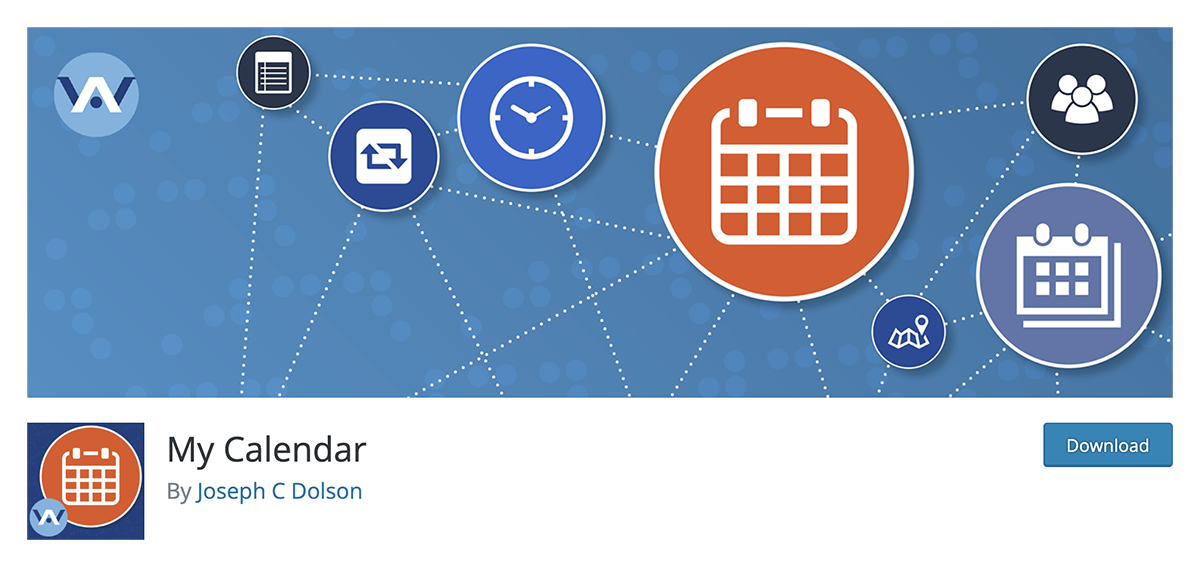 Because of its simplicity and usability, My Calendar is one of WordPress's best events calendar plugins. The plugin's functionality is quite simple. It enables you to do event listing, build customized calendars and display them according to categories, locations, or authors. Regular events may be scheduled with this calendar plugin, which also offers a variety of widgets and custom themes to provide an excellent user experience.
Using the shortcode generator, you can even design unique plugin views. The WordPress calendar plugin publishes a blog directly from the event editor to increase engagement and attendance using the best blog themes on WordPress. Additionally, users can import events from ICS or CSV files using a file or URL.
4. Calendarize it!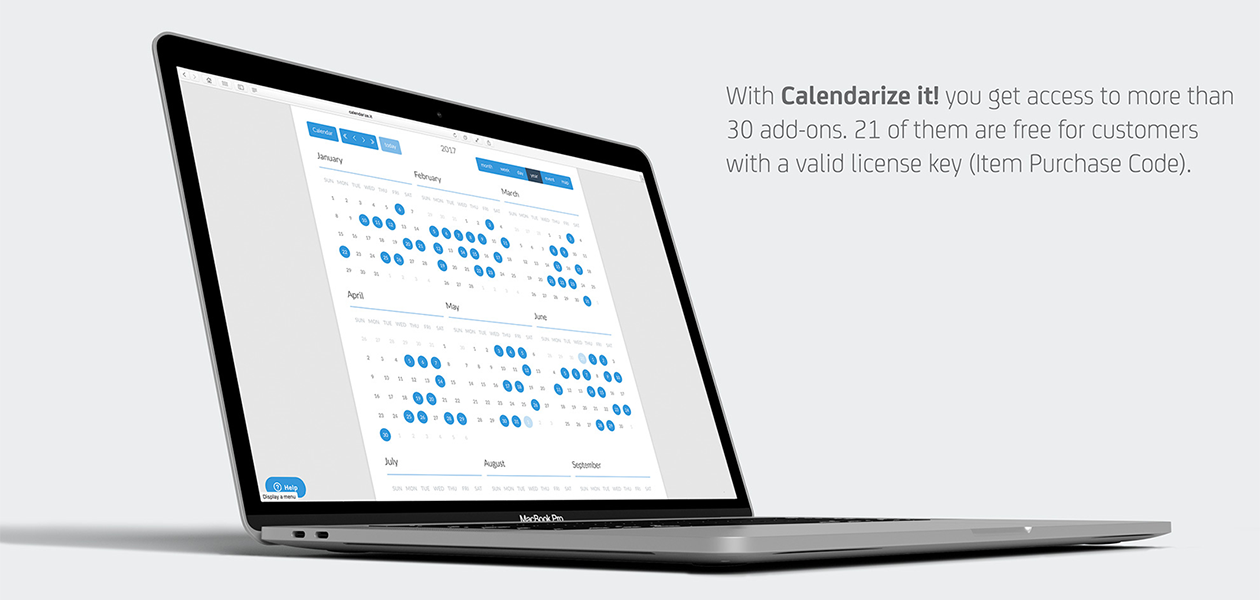 One of the best events calendar plugins for WordPress websites, Calendarize it! has an extensive library of add-ons. Building templates is made simpler by the plugin's integration with popular page builders. To create multilingual calendars, you can also integrate with translation plugins for WordPress. You can access free add-ons to scale the plugin after purchasing the license.
The accordion upcoming events widget, advent calendar, author filtering, event countdown, ratings, and reviews are a few of the standout features. The intended audience for premium add-ons is WordPress websites that want to sell tickets online. These add-ons can be purchased separately as independent items. It offers more formal and informal for handling ticket sales, receiving payments, and publicizing forthcoming events.
5. EventON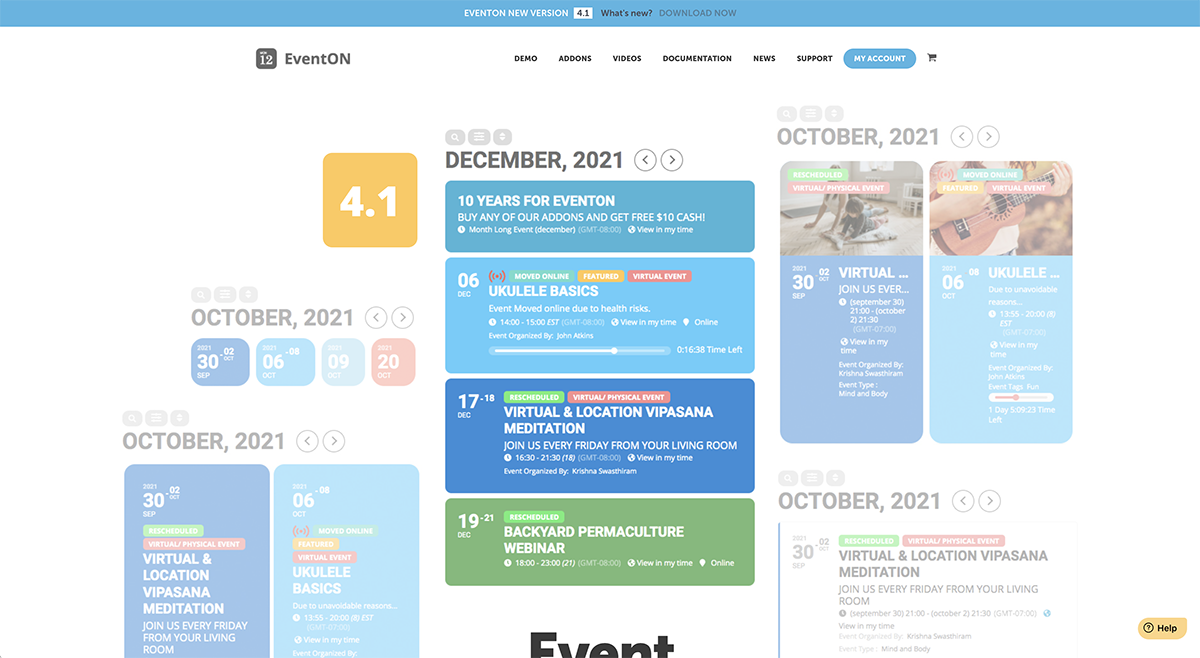 EventON Event Calendar is marvelously made that presents events in a clean, uncluttered layout. We take pride that EventON was built to withstand the most recent design trends in the business. The 200+ useful features included in EventON are various event graphics and fully customized repeating events.
The WordPress calendar plugin contains extensive capabilities, including multi-data kinds and language-corresponding events, unlimited event creation, a variety of calendar display designs, event locations, and the ability to sell tickets to your events. Using simple controls, EventON's interactive card interface lets you manage event data. Customizing your calendar is simpler with the shortcode generator and many repeating event choices. To keep the calendar organized and current, you may even enable the automatic elimination of old events.
6. Modern Events Calendar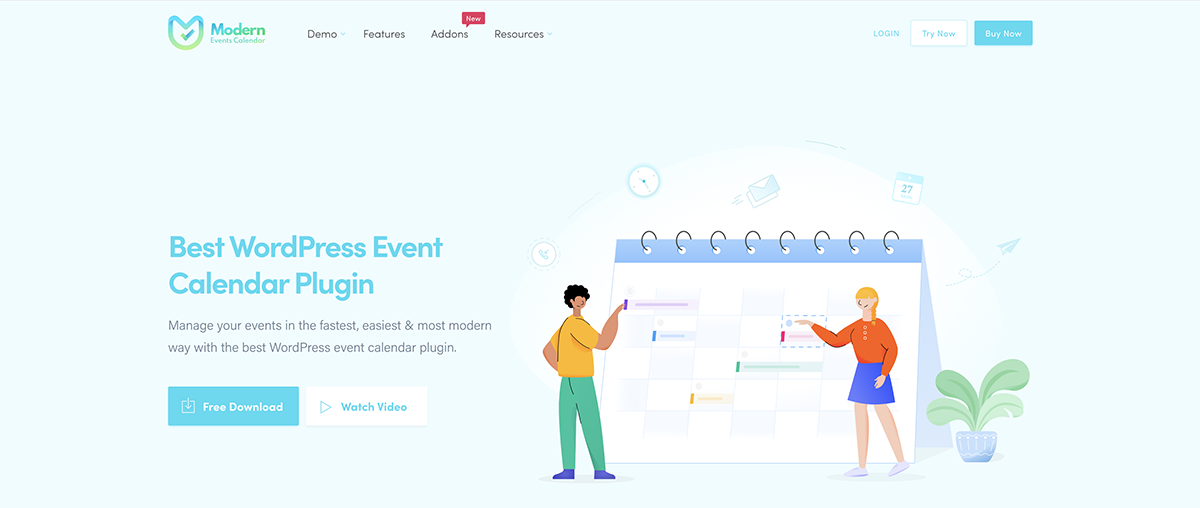 Modern Events Calendar is a flexible WordPress calendar plugin. It comes with more than 50 exquisitely created themes. In this plugin, various view options may be used, and all of these are responsive, mobile-friendly, and meets multiple needs. This calendar plugin provides booking and ticketing options with a date-based pricing structure for websites selling event tickets or lodging.
It also features a geolocation element to improve participants' access to event information, and you can add a google map to a website to use this feature properly. You can display events on multiple web pages using the shortcode-generating tool, and also you can then keep track of them using the reporting dashboard.
7. WP Simple Booking Calendar

WP Simple Booking Calendar is WordPress's best events calendar plugin and has an online reservation system. The calendar layout is responsive, and the legend items and month names have been translated into more than 30 languages.  It also includes a user-friendly design.
For a better user experience, the WordPress calendar plugin website administrators should allow visitors to edit specific calendars and get more information about events by hovering over particular dates. A search widget and changeover days are also offered to make the booking process more manageable, and if you want a flexible search option you can install search plugins in WordPress.
8. Events Manager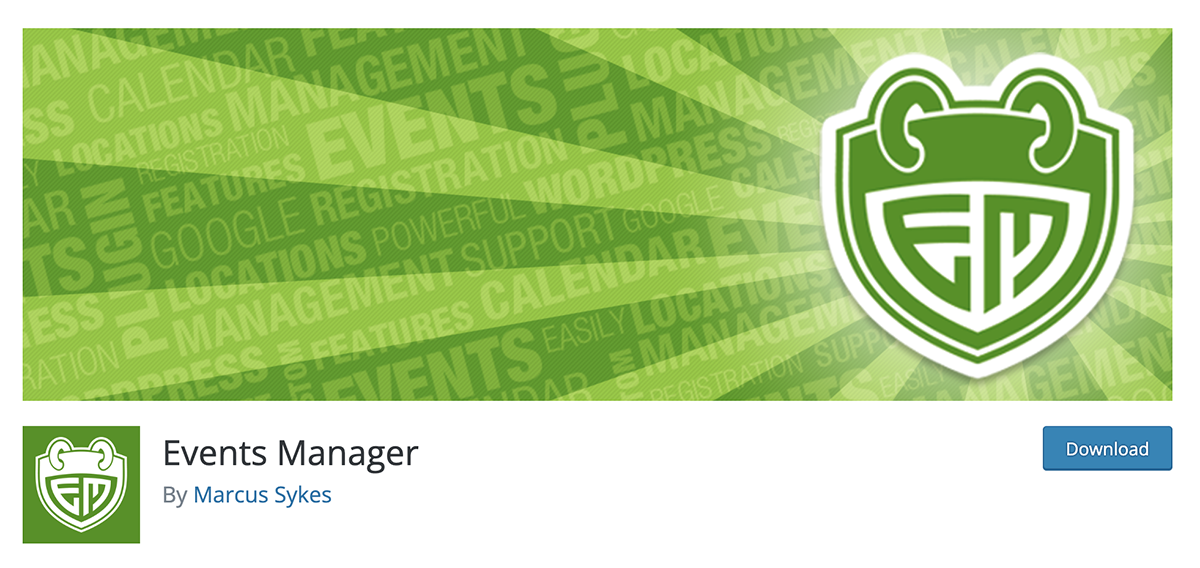 Events Manager is a fully functional best events calendar plugin for WordPress built on adaptability, dependability, and strength of features. The calendar plugin for WordPress uses the reservations management tool to handle recurring and multi-day event registrations quickly. It lets you approve and reject entries as well as export CSV data.
This event calendar plugin can manage multiple time zone events for groups, allow visitor event submissions, and keep track of event activities. Calendars and registration forms can be added to your sites and posts using template tags and shortcodes.
9. Bookly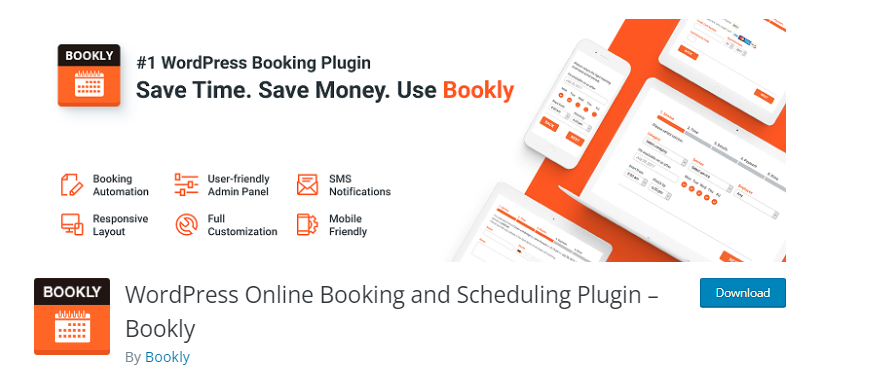 With the free version of Bookly, you can automate your reservation process and accept online reservations on your website. It can save time and money by centrally managing your clientele, services, and booking schedule. In this WordPress calendar plugin, join over 60,000 companies worldwide that have already automated their online reservation process.
Bookly is made to increase your online sales and facilitate scheduling. This plugin is a one-stop shop for enterprises, including money management, transportation, and hair salons or photography. When your business grows, you may use Bookly's pro version, which comes with the Bookly Pro add-on and various add-ons, to manage the ultimate scheduling software.
10. Booking Calendar

The booking calendar plugin gives your website a great booking system. You can display availability and accept reservations for your property or business using the simple booking system's streamlined interface. The CAPTCHA security feature of this WordPress calendar plugin can be used to stop spam and secure the site by adding ReCaptcha.
You can customize the admin area to limit who can add bookings. The inability to alter the forms in this plugin is a downside. Booking Calendar is a convenient tool that you can use to organize reservations for your company. Your website will have a functional calendar that visitors may use to make bookings. The reservations will be available for acceptance or rejection.
11. WordPress Pro Event Calendar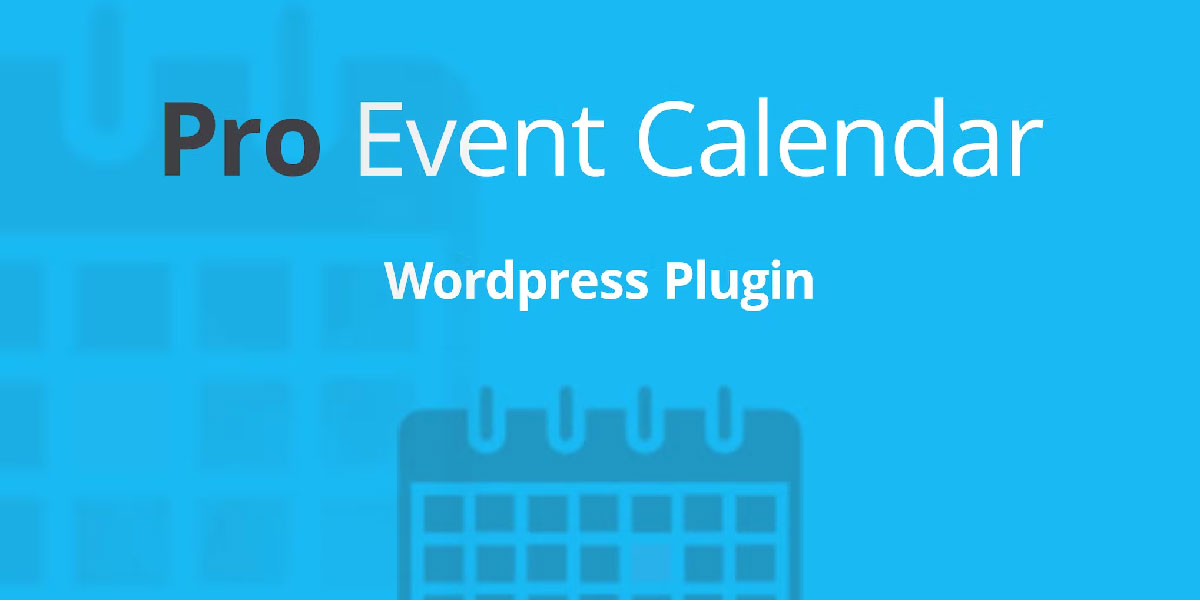 The Pro Event Calendar plugin will provide WordPress's polished and best events calendar plugin. It is 100% responsive and can be used inside a widget. The WordPress calendar plugin makes adding a calendar simple. You can modify the calendar styles with custom CSS.
Users may add events, reserve, and sign up for newsletters on the front end. You can import events from Facebook or your ICS feed and unique dates like holidays. All current browsers are compatible with this calendar, which also supports MailChimp and WPML translators. This plugin integrates well with any best free WooCommerce themes to boost an online store.
12. Event Organiser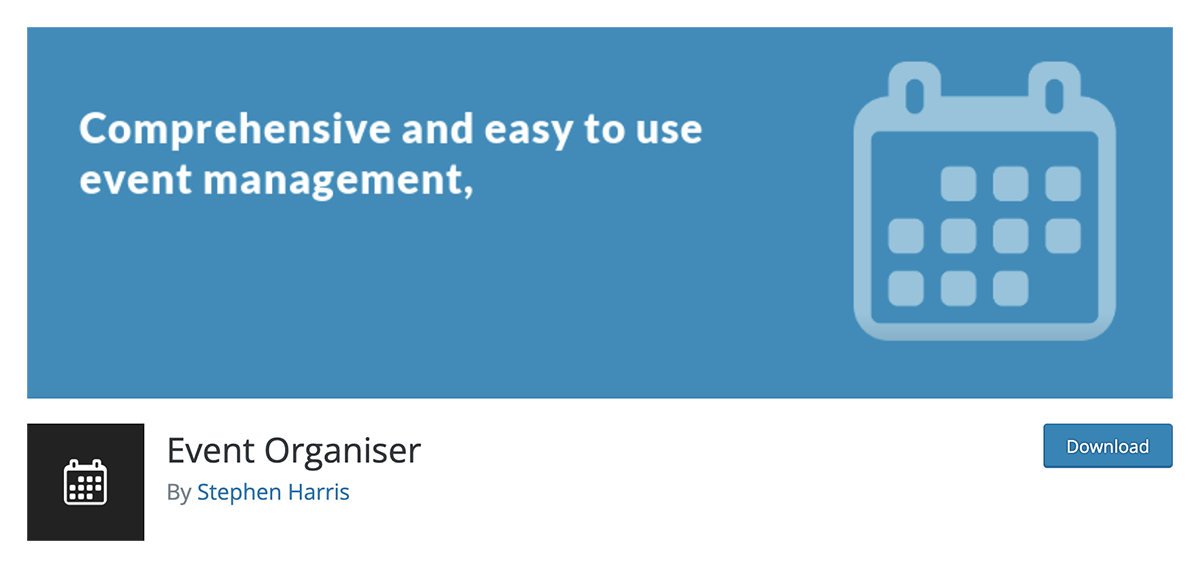 Your WordPress website is improved with Event Organiser's WordPress calendar plugin feature. Using this plugin, you may make events. It has more options than posts and has the same functionality for managing events. Event Organiser accomplishes this using the built-in "custom post type" in WordPress. The Event Organiser calendar-based plugin's interface is simple and has a monthly view.
The plugin enables you to manage reservations, customize the reservation form, send confirmation and follow-up emails, promote events, and accept payments through various channels such as PayPal WooCommerce. Additionally, you have different form options, including lists and other calendar layouts. Calendars and events are displayed on your website using shortcodes and widgets. Therefore, getting started shouldn't be a problem for the typical WordPress user.
13. Sugar Calendar (Lite)

For several reasons, Sugar Calendar is WordPress's best events calendar plugin. It has a straightforward admin interface and filtering capabilities within the WordPress dashboard. Clients and site administrators can use the calendar widgets to present a list of recent and forthcoming events based on various event categories.
The date and time formats for the events can also be changed. When Visitor Conversion mode is enabled, an event page is instantaneously updated to reflect the time zones of all visitors. This lite calendar plugin may be translated, which makes it even more appropriate for websites with a global readership. You can install this plugin in any most popular themes of WordPress.
The plugin's shortcode makes it simple to add a calendar to the front end of your WordPress website. Then, you can alter it using category and size constraints. Additionally, enabled for sophisticated customizing is custom coding.
Conclusion
You may easily manage events on your website by installing any version of the events calendar plugin. With WordPress's best events calendar plugin, site owners may market their companies more effectively, sell event tickets, and record attendance data for performance statistics.
In some tracking cases, WordPress analytics plugins help a lot. Whatever option you choose, make sure the plugin is affordable and suits your demands. We hope you find this helpful collection.