Do you run a library or a bookshop? The time has come to establish an online presence for your bookstore. It will create a higher chance to engage people with your bookstore and you know you can easily create a bookstore website with the best bookstore WordPress theme as well. Libraries aren't just the storage of books. They are the sources of wisdom, knowledge, and inspirational tales. We can discover solutions to all of our questions nowadays through reading. A library card and a passion for reading are all we require. We have gathered a list of WordPress library themes in this article. These themes have beautiful looks and will definitely benefit your online library.
Top 15+ best WordPress Themes for Libraries in 2023
1. Scientia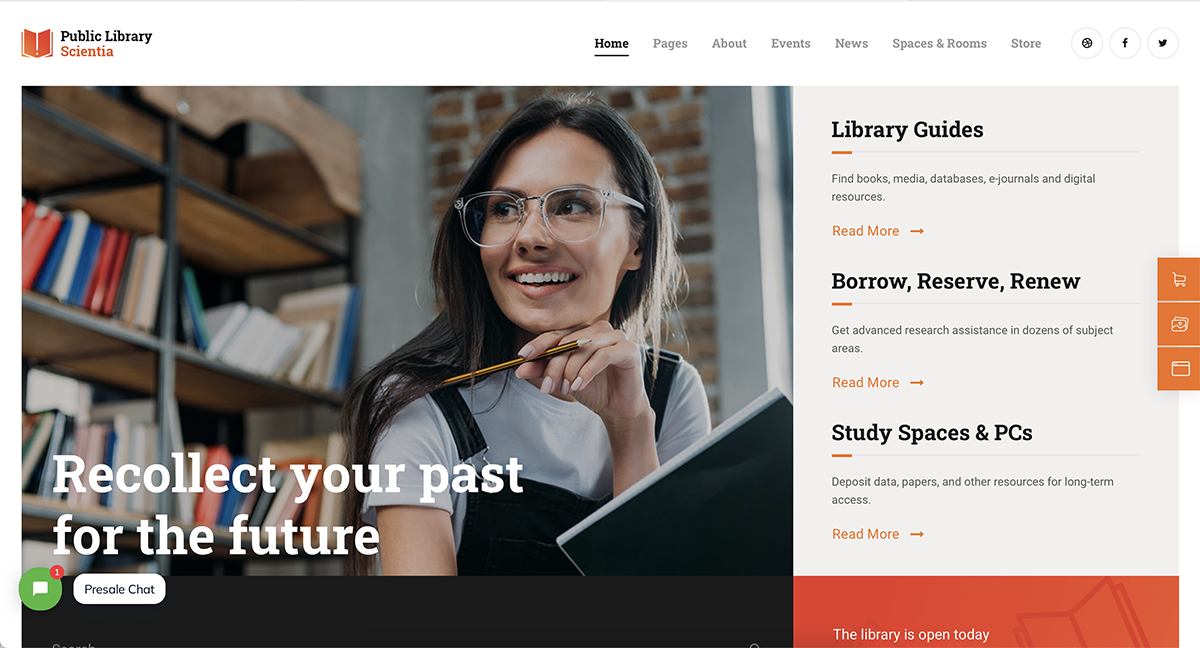 Scientia is a popular Education WordPress theme created especially for bookstores and public libraries. It is a very powerful WordPress library theme with all the necessary elements to create a stunning website from scratch. To build a website for yourself, you don't need to be an expert web developer. You can add intriguing features to your website with Scientia. You will have access to many components that you may combine to create a fully functional website for your library. This tool's drag-and-drop page builder capability is a unique feature for creating pages.
2. Webify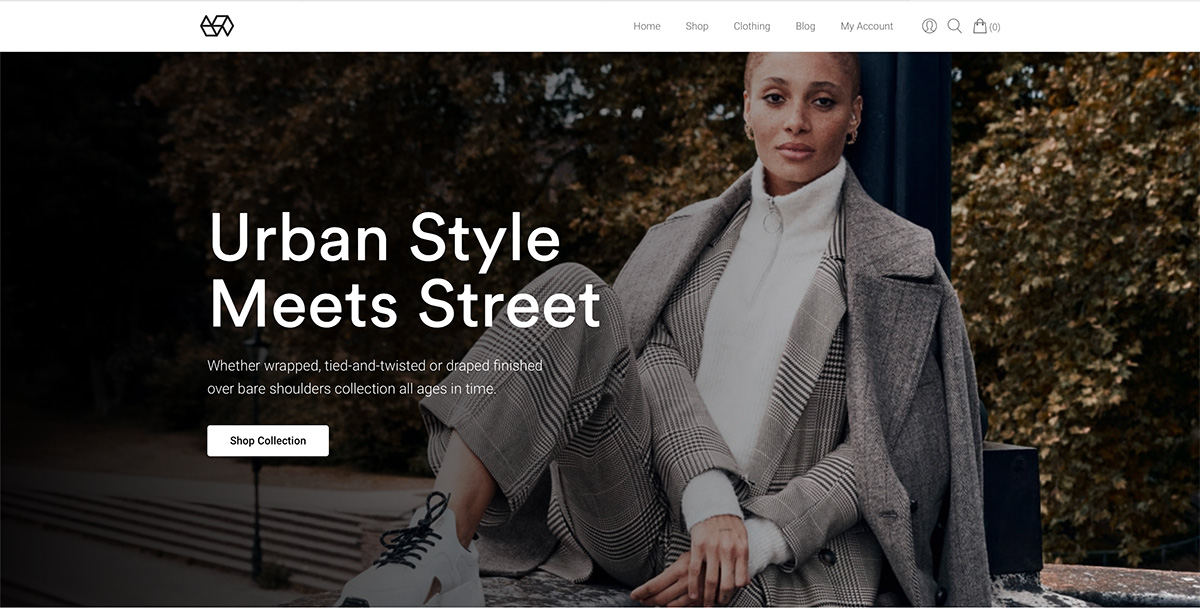 The multipurpose WordPress theme Webify can create a website for a bookshop or library. There are many amazing features in Webify theme. The theme gives you access to more than 50 demos. You may customize it to suit your needs, so you can construct any kind of website you like. You will benefit from the lightning-quick performance and breathtaking designs. This WordPress library theme lets you quickly build a finished website for yourself. Webify has an incredible drag-and-drop page builder tool. It allows you to easily add various elements to your website. You don't need to have a lot of coding experience to work with Webify.
3. ChapterOne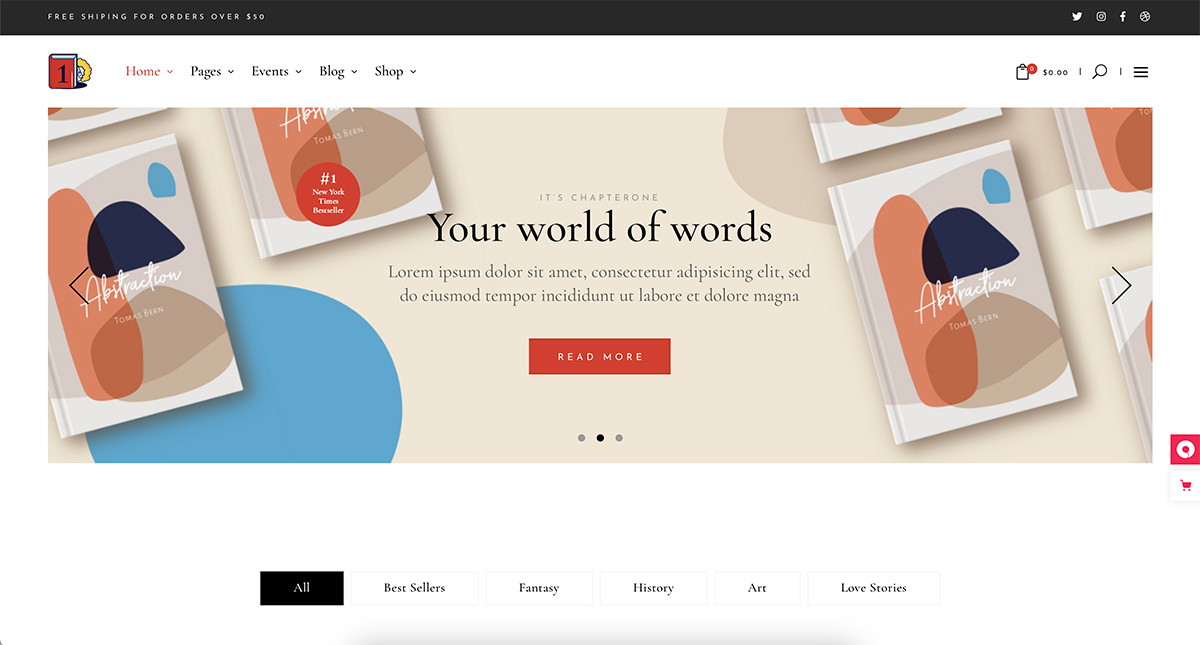 ChapterOne is another WordPress library theme with several unique features and designs. Using this theme, you may produce a stunning website for your library or bookstore. There are several pre-built examples available that you can use for your website. Each website created using ChapterOne has a unique aesthetic. You can use a wide range of shortcodes on your website. You will also be given access to a variety of blog styles that you can use to start a stunning blog website. On your website, all the books can be arranged in an orderly fashion. The websites made with ChapterOne will undoubtedly be a pleasure for the viewers' eyes.
4. Bootin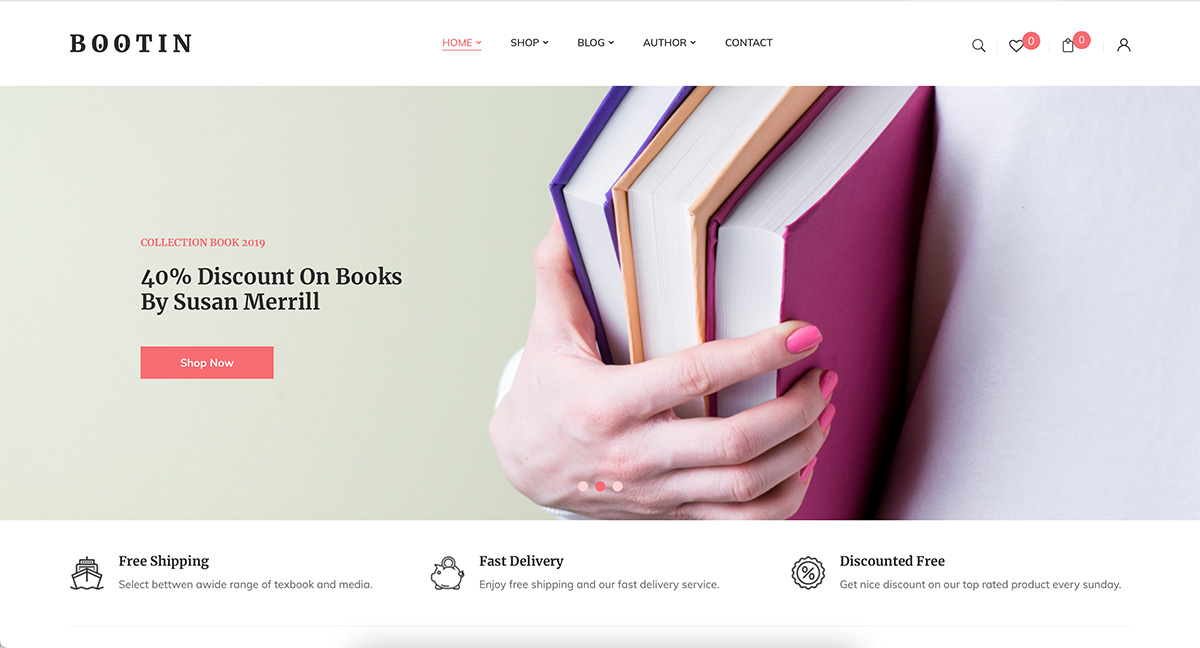 The well-liked WordPress theme Bootin comes with five finely designed homepages. This WordPress library theme is perfect for creating any website for a bookshop or library. There are many different color options. It makes the background appear very soothing. It is possible to arrange every book in different styles. Bootin has a good performance score and is mobile-ready. This WordPress library theme will inspire visitors to browse the website for a long time. Because of the theme's compatibility with essential plugins for WordPress, you can also sell your books online.
5. Printpress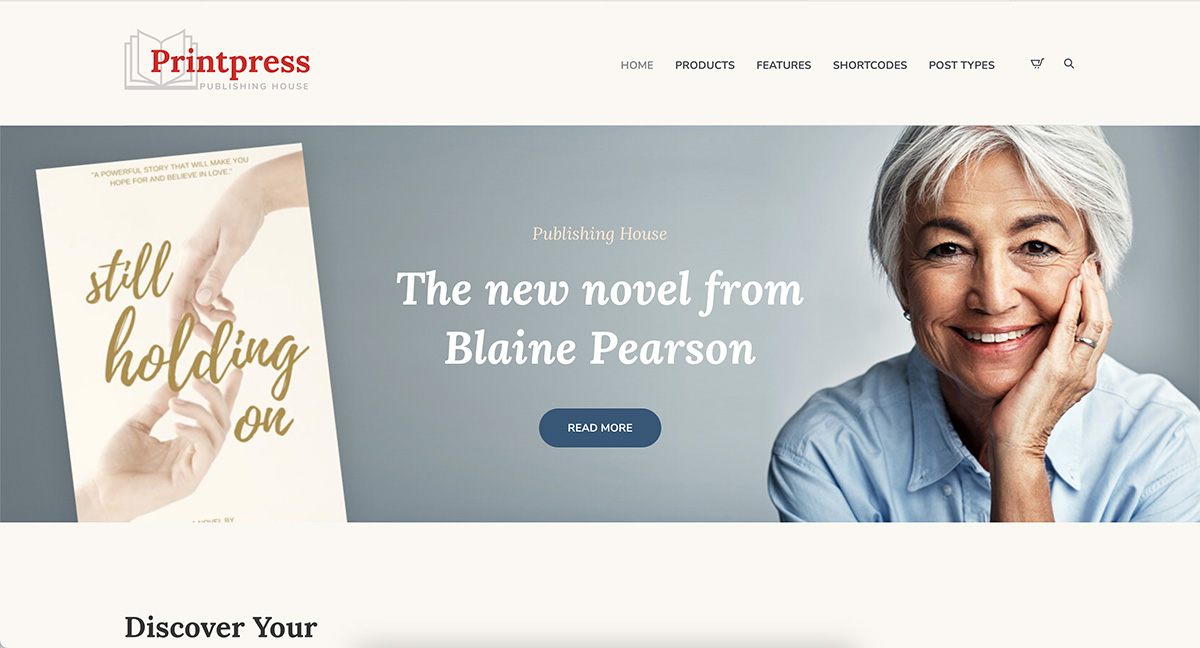 Printpress is a WordPress library theme specially made for creating websites for books and libraries. This theme is adaptable. This theme is provided with two demos. These demos can be used to build a stunning website for your online library. There are numerous additional exciting elements this theme provides. Printpress theme's drag-and-drop page builder option is an essential feature. A huge amount of shortcodes are available in this theme. The layout appears to be quite tidy and customizable. The theme is cross-browser compatible and works well on mobile devices.
6. Bookshelf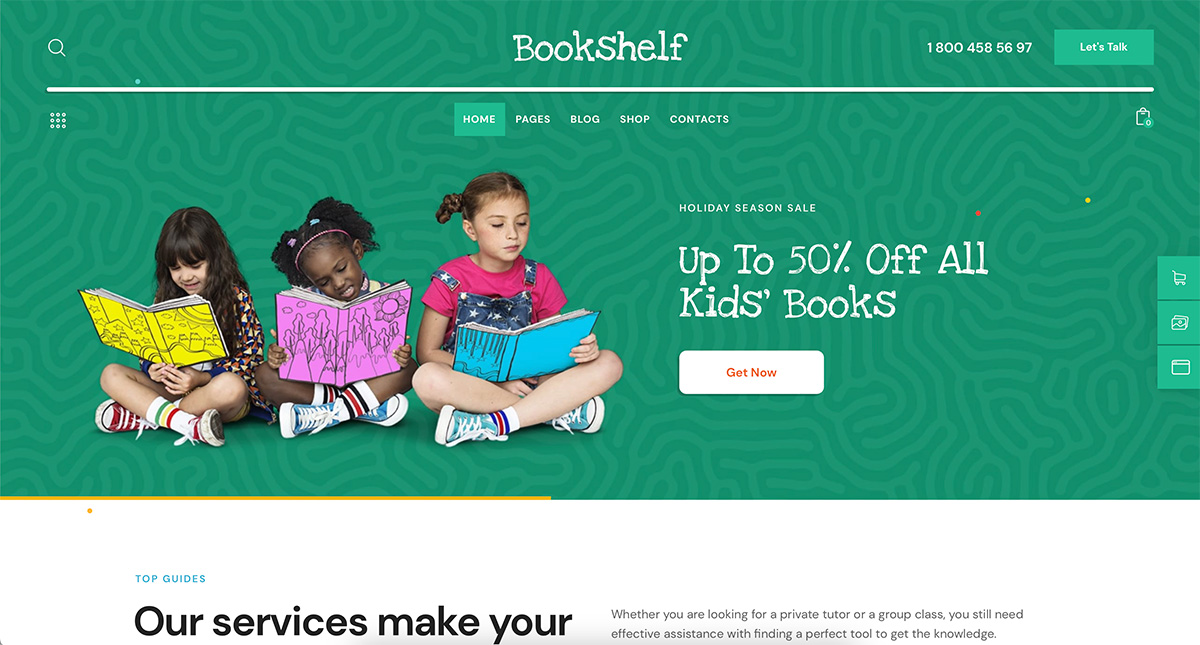 Bookshelf is one of the most popular WordPress themes for online bookstores and libraries. With this theme, you can present your books to your audience in a very appealing manner. You may sell your books online using the Bookshelf theme. This WordPress library theme includes integration with WooCommerce functionality to sell products online. By using the Visual Composer page builder, Bookshelf enables you to completely customize the appearance of your website. Using the Visual Composer tool, you can modify the themes to suit your needs. Countless layout possibilities and color combinations are also yours to choose from. You can create an interactive website for your company due to the design's simplicity.
7. Aurum
Aurum is a popular WordPress theme that is perfect for bookstores. This theme can be used to create a WooCommerce functionality for any kind of store. This WordPress library theme is useful in creating a dynamic website for your online library. You will get a wide range of color and typographic options. This theme allows you to conduct a book search using the title, publisher, or author of the book. To improve the search functionality of your website, you can add various add-ons like search plugins in WordPress.
8. Bookworm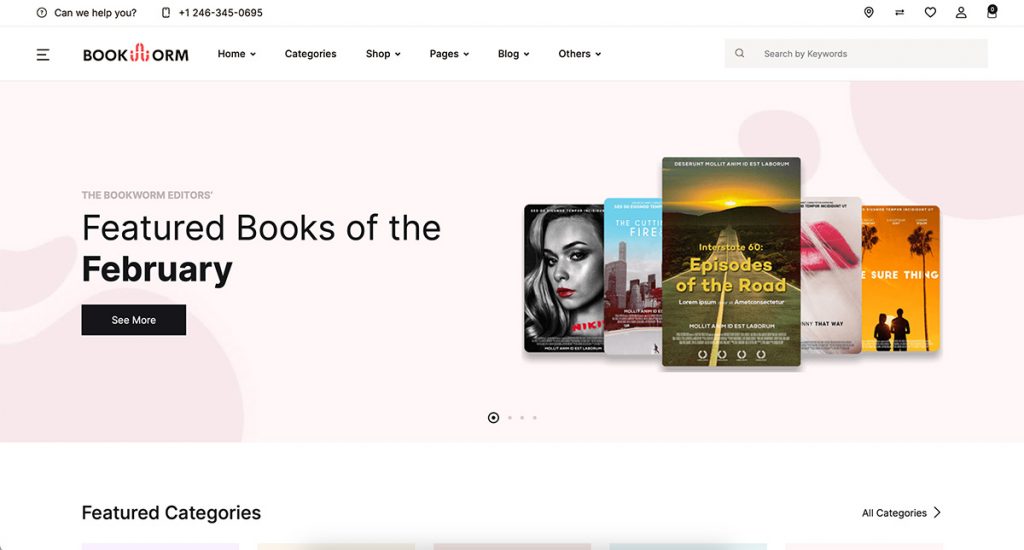 Bookworm makes it easy for you to get started on your online library. No special skills or qualifications are needed to start an online bookstore using the Bookworm WordPress theme. There are 13 lovely demos included with this WordPress library theme. Bookworm has several headers, product blocks, one-click import, and Gutenberg compatibility. The theme is designed to operate well on mobile devices and web browsers.
9. Angelica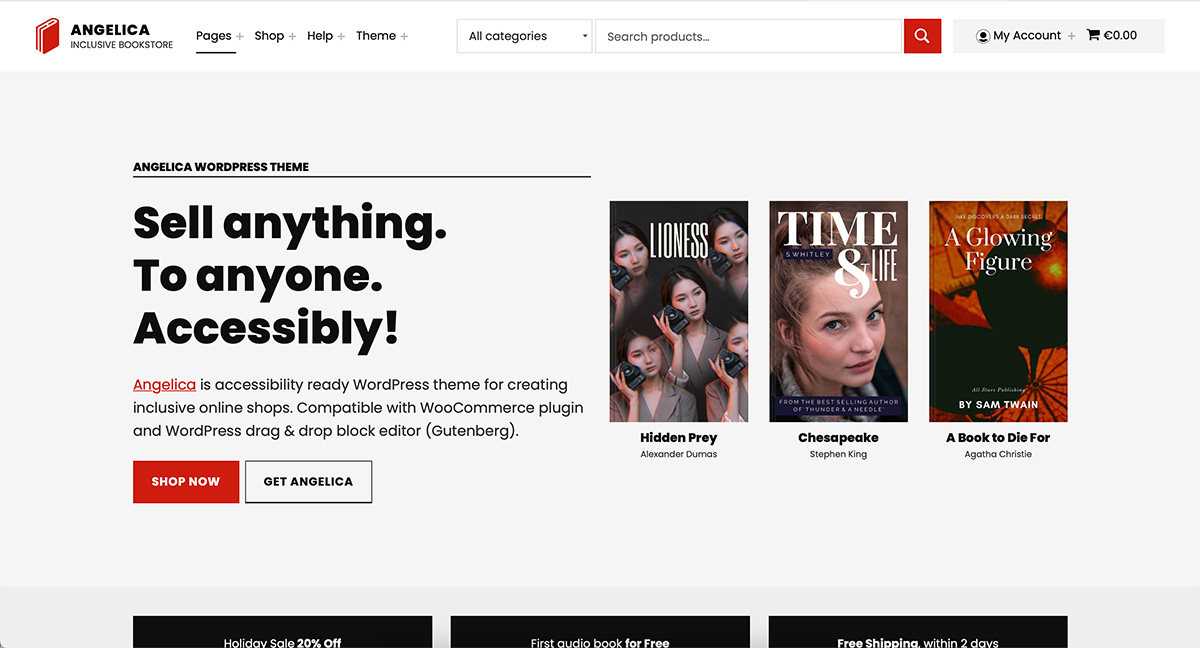 Angelica is an easily accessible WordPress theme that can be used to construct an engaging library website. The WordPress library theme's design is simple, minimal, and clean. There's no need to start from scratch on any portion because Angelica already takes care of it with its premade templates. You can start developing your website with a straightforward one-click demo. You can have a fully functional library website up and running with only a few clicks and tweaks.
10. BuddyX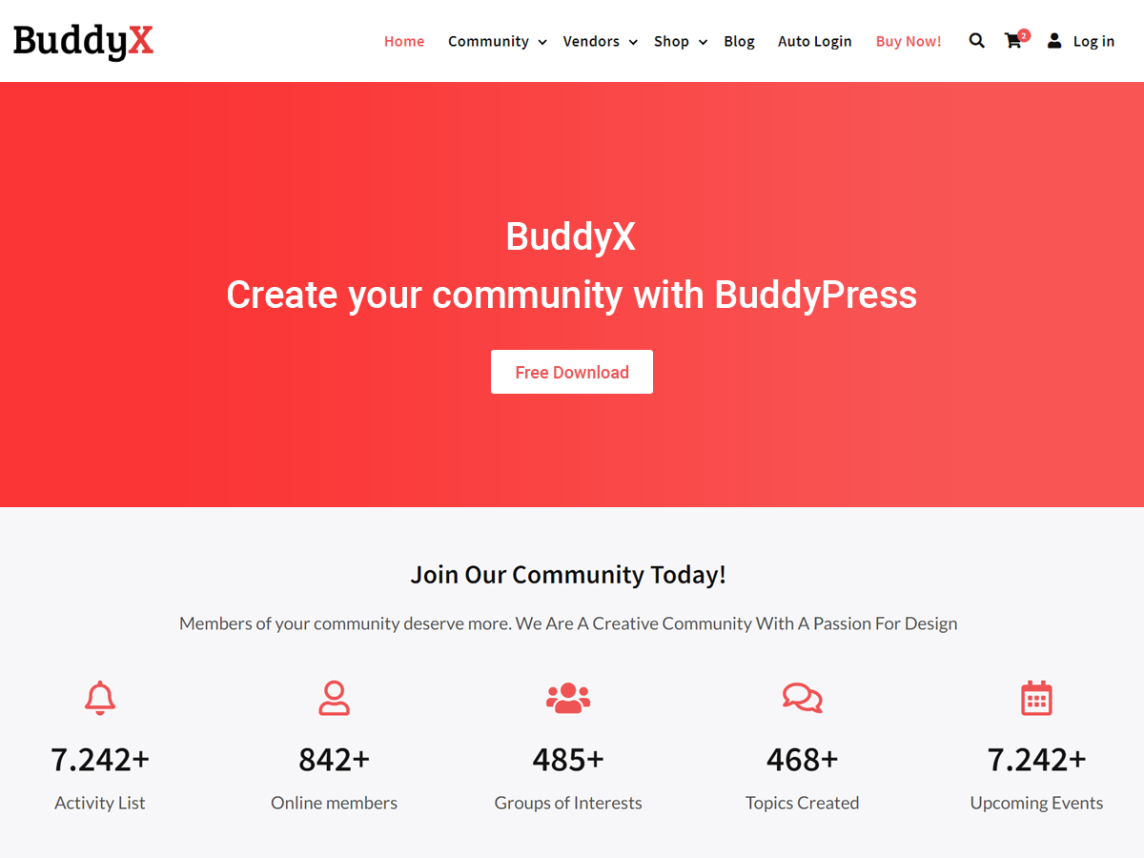 BuddyX is one of the most popular WordPress themes. It is appropriate for an online bookstore and library that stocks both physical and digital goods. It is compatible with excellent plugins like BuddyPress, bbPress, and WooCommerce. This WordPress library theme is also simple to modify. For all devices, BuddyX is responsive, user-friendly, and designed for mobile use. All screen sizes will display your website beautifully. This theme supports multiple page styles, contact form functionality, and WooCommerce.
11. Booklovers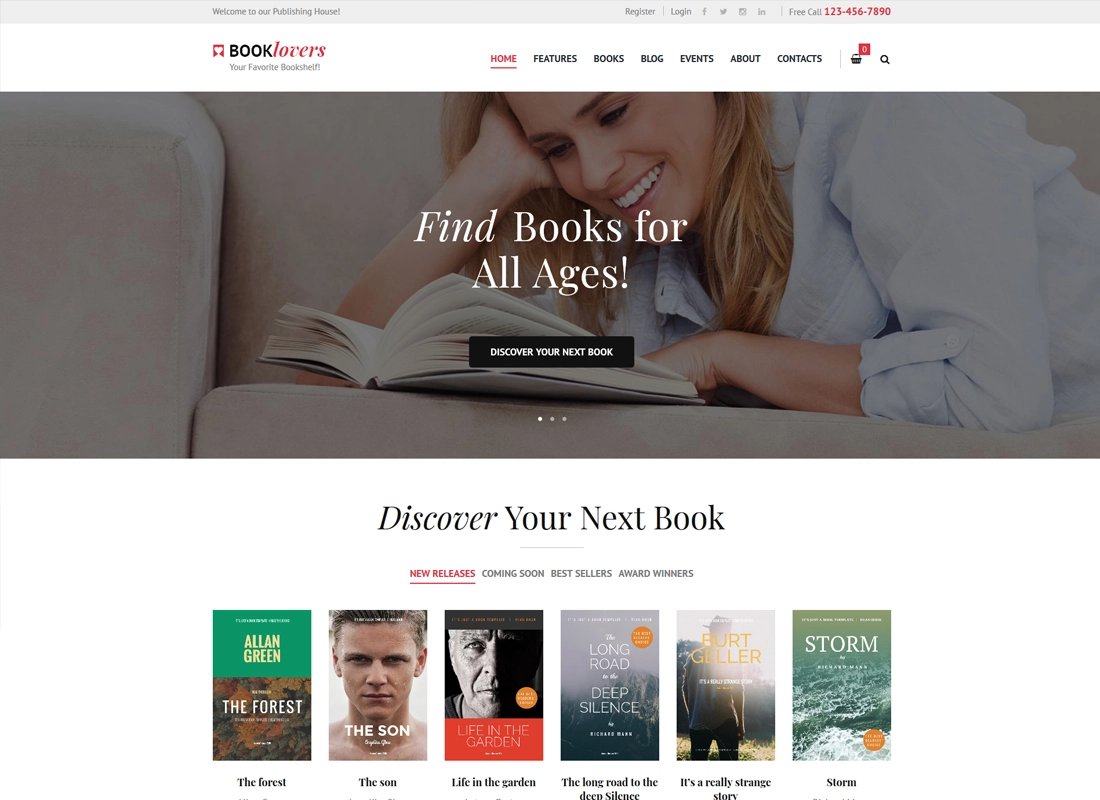 Booklovers is one of the top WordPress themes designed especially for publishers. You may build a stunningly designed online library or bookstore using this WordPress library theme. Booklovers is retina-ready and fully responsive. Any screen size and resolution may display the website properly. Several powerful plugins, like Revolution Slider, Visual Composer, and Essential Grid, are compatible with Booklovers. You can effectively manage your website using all of these plugins. You can sell your products online because of the WooCommerce integration. You will be given the opportunity of choosing from various colors. The number of demonstrations that you can use on your website will also be given to you.
12. Book House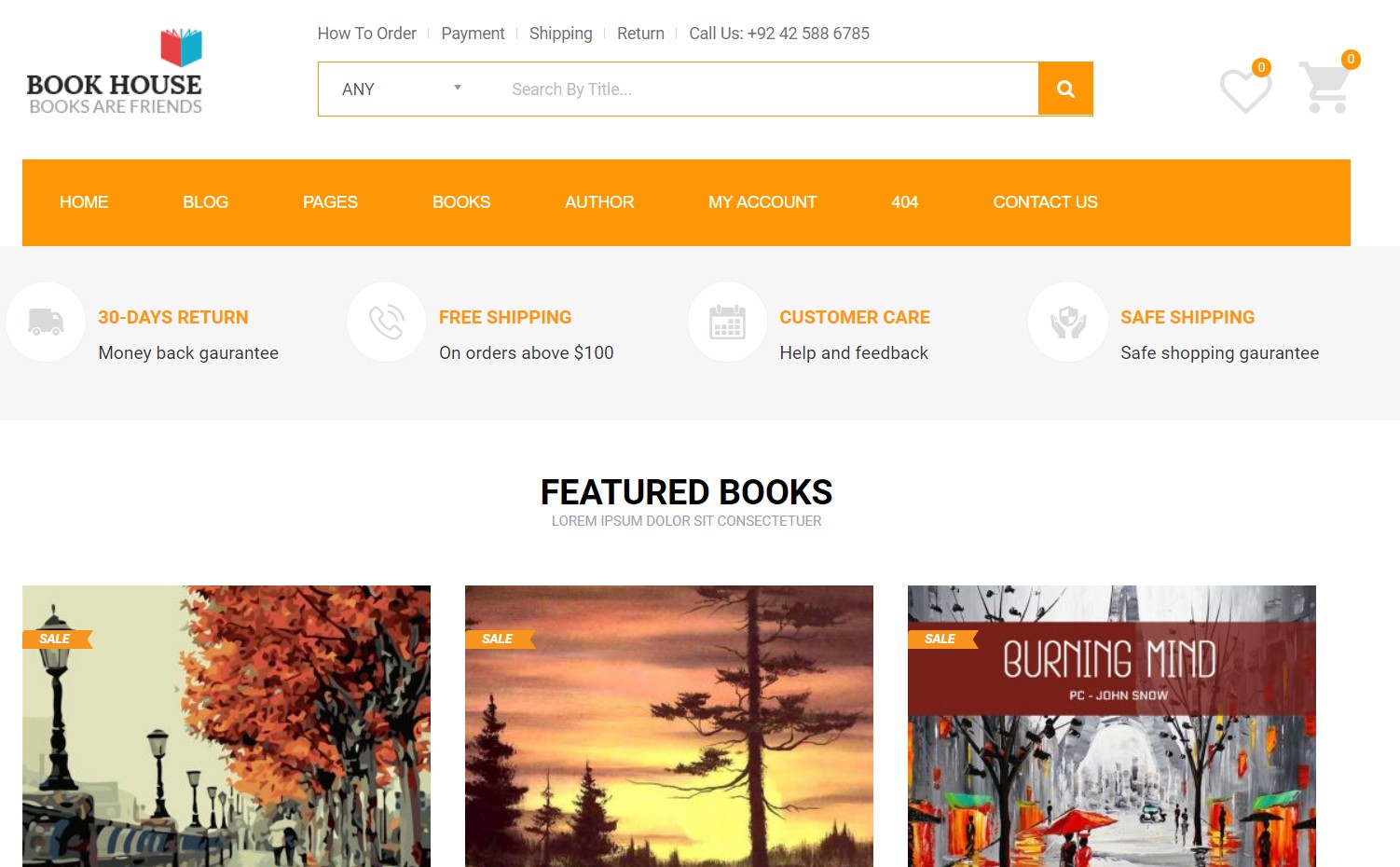 Book House can be used to build an interesting online library and book store for publishing companies, book store owners, or librarians. Your website allows you to add a gallery where you can show off the cover art for your book without taking any help from the gallery plugin for WordPress. This WordPress library theme has access to a variety of customization choices. There are several components in Book House that you can use to provide various book-related services. The theme allows you to add new books easily whenever you like. There are also multiple-page templates available with this theme. Book House theme allows you to add contact forms to your website easily. Additionally, customers can contribute ratings and reviews for individual books.
13. Leona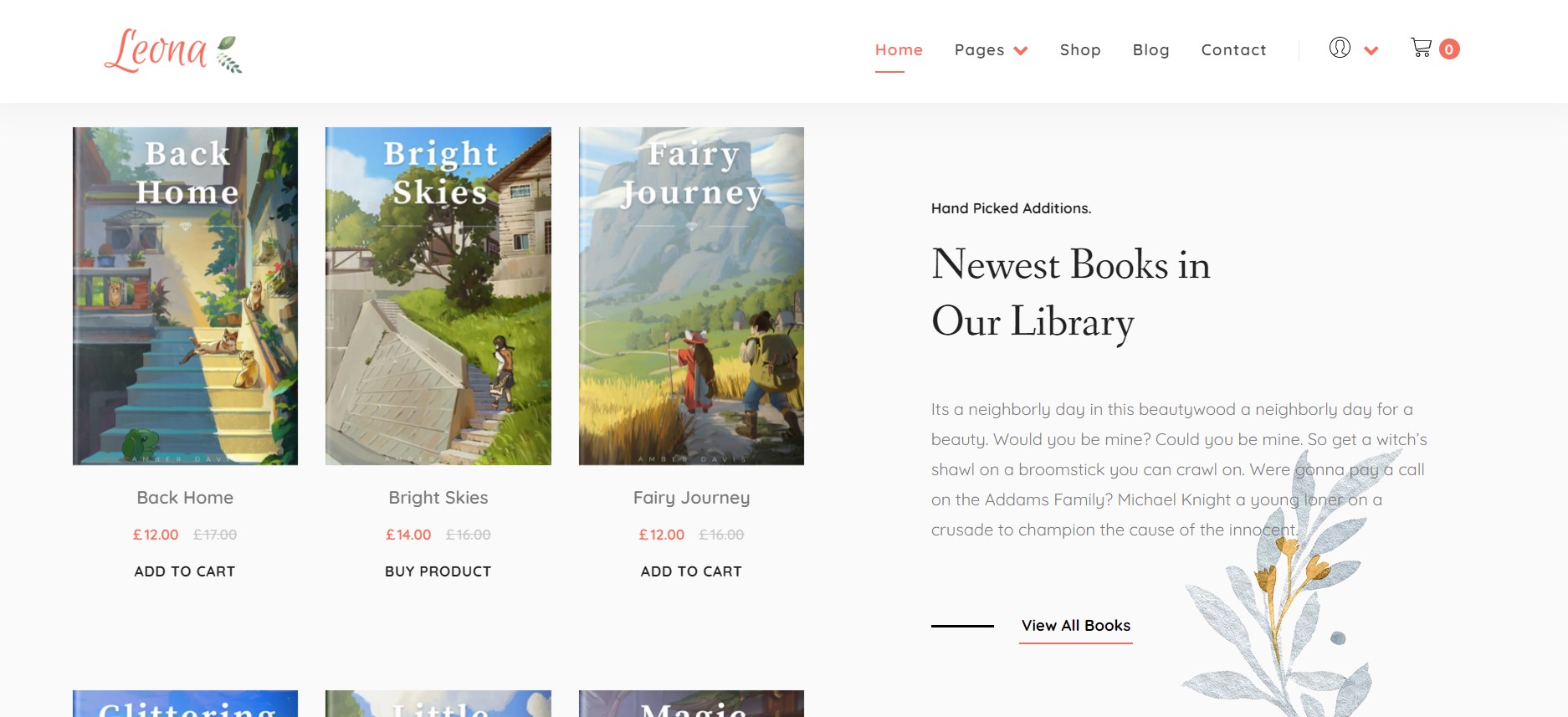 Leona is a cutting-edge WordPress theme with a beautiful design. This modern WordPress theme is modern and perfect for retailers and libraries. In only a few minutes, Leona will help you gain the attention of your viewers. You may see the changes you are making to your website in real time by using the live preview page builder. You will have access to a wide range of features and services. There will also be various shortcodes accessible to quickly implement different features. A fascinating aspect of this theme is its use of the parallax effect. Leona is also fully responsive and functions flawlessly on all widely used web browsers.
14. Pustaka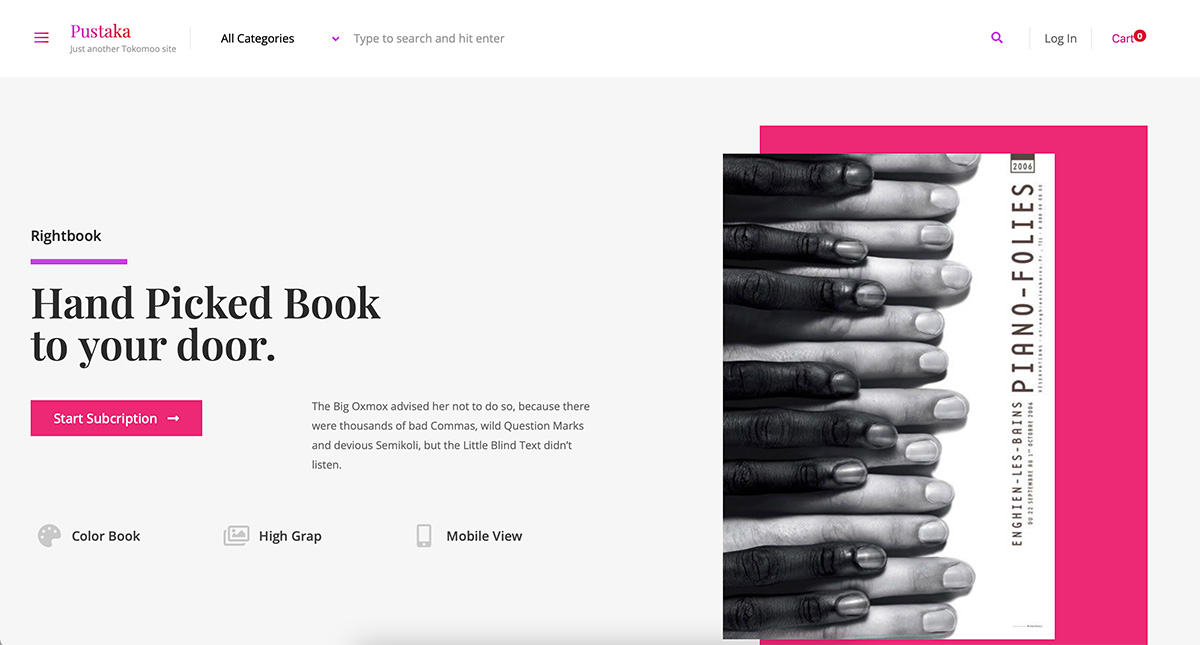 Pustaka is a dynamic and beautiful WordPress theme. Using this WordPress library theme, you can design a stunning online bookstore for your business. You can easily create your online bookshop with this theme, which is compatible with WooCommerce. There are different background selections available as well in Pustaka. This theme will be flexible enough for you to make whatever changes you wish. There are numerous widgets and shortcodes available to you.
15. VW Book Store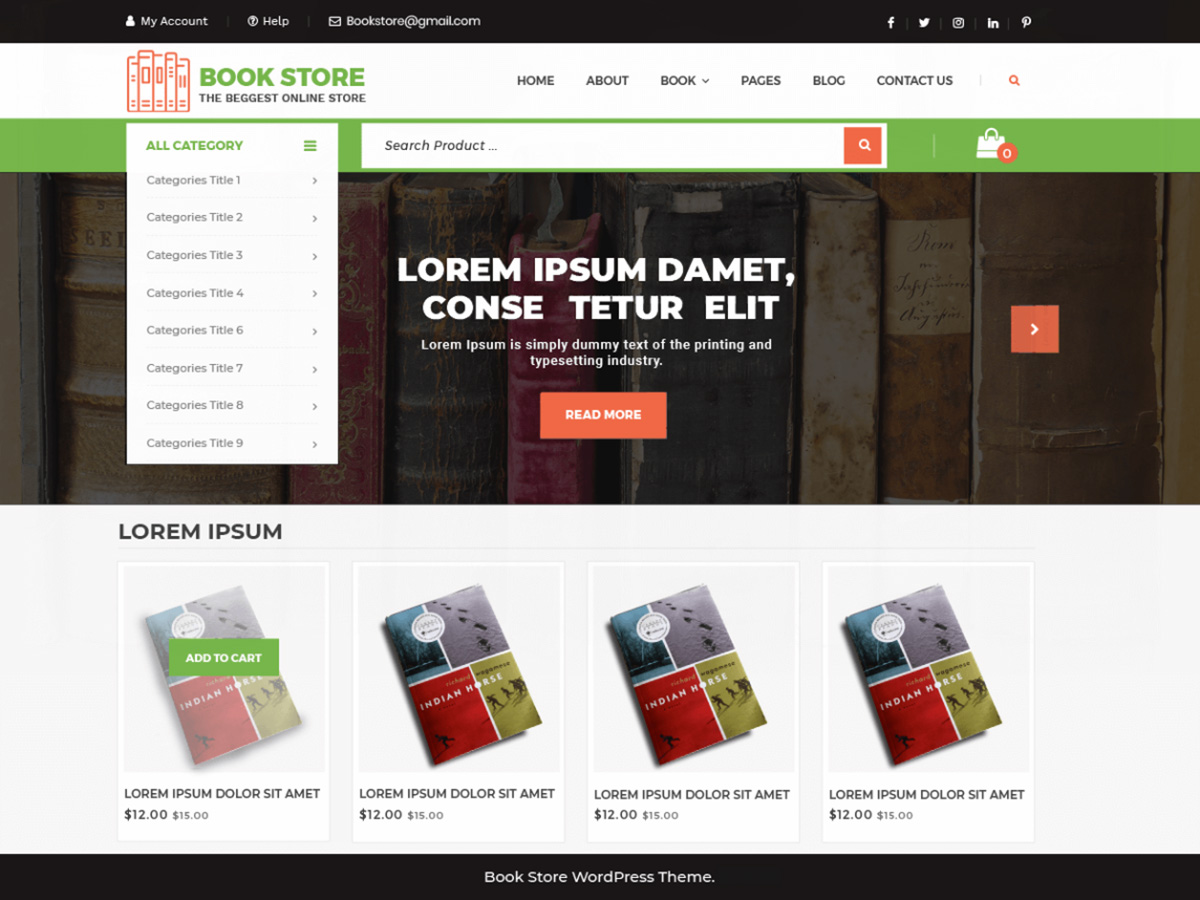 VW Book Store is a robust, flexible, reliable, and trustworthy WordPress theme. This theme is useful for book reviewers, editors, publishers, authors, book agencies, libraries, etc. This WordPress library theme is created based on the Bootstrap framework that is easy to use. It is readily responsive, cross-browser compatible, editor style and you can insert an LMS plugin for WordPress. This theme has a flexible header, footer widgets, and RTL Language Support. Your customers will enjoy using its user-friendly frontend and backend interfaces, and also you. It has multiple options to change the layout of the website.
16. Author Writer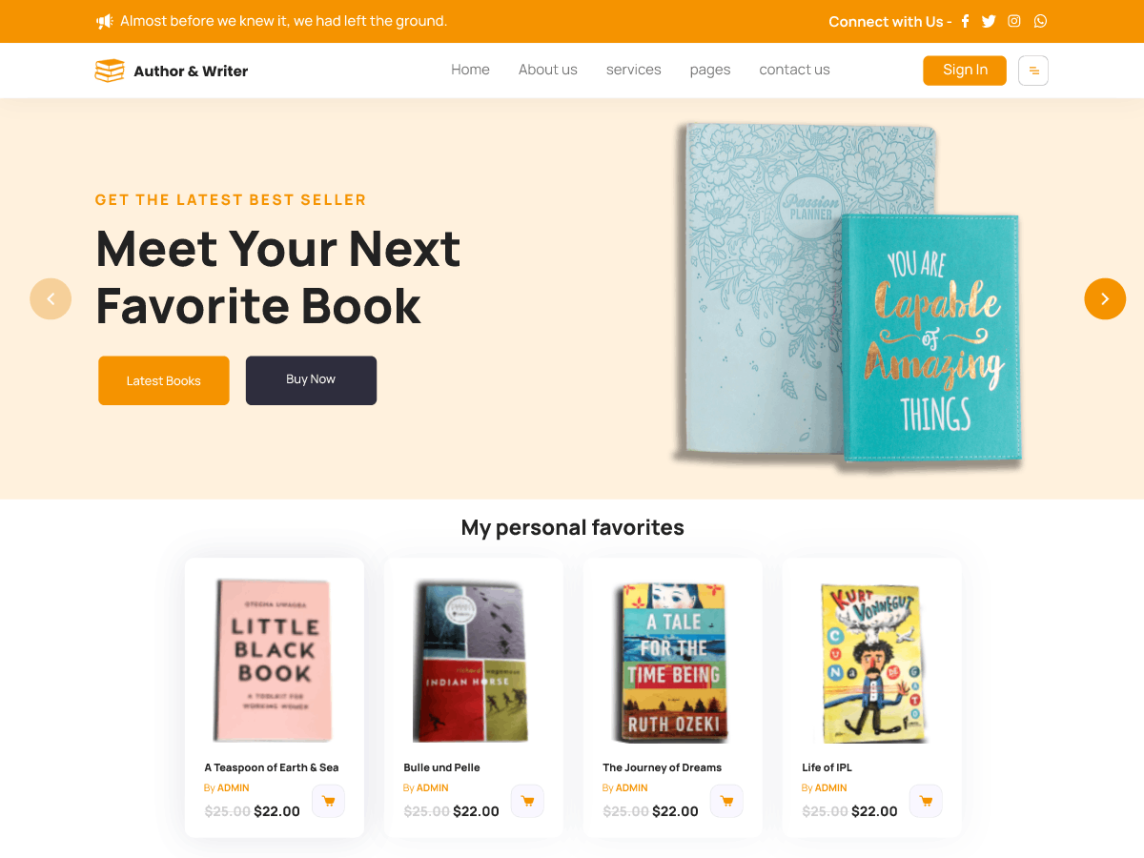 Author Writer is created for authors, writers, book reviewers, and online libraries. It is a multi-concept, modern and sophisticated WordPress theme. With this theme, you get more than a high-quality personal blog with a simple and clean look. This theme's mobile-friendly design gives it a professional appearance and fits all device screen sizes well. It is ready for the top WooCommerce translation plugin and supports RTL layout, so your users can translate it into any language. If you are familiar with coding, you can add pre-existing shortcodes or unique scripts like CSS/JS. This WordPress library theme is compatible with the most widely used WordPress plugins, like WooCommerce, Yoast, and MailChimp.
Conclusion
You may expand your business with the help of any of these themes for library websites. These themes will make it very simple for you to promote and sell your books online. We sincerely hope that you find the best WordPress library theme that suits you the most.