WordPress is one of the most popular platforms for building websites nowadays. Thus, there are tons of themes; premium and free are available in the market and competition. There is a lot to think about before choosing a WordPress theme for your website, and it could be complex and confusing, especially if you are spending money on it. That's why premium themes like Avada vs Flatsome comparison are essential. Avada and Flatsome are the two most popular premium WordPress WooCommerce themes on the market. They are so close to each other in every aspect that it surely could be confusing for you which one to choose. In this article on Avada vs Flatsome theme comparison, we will compare several aspects of these two themes and help you choose the right one for your business!
Avada vs Flatsome Comparison: Introduction
Avada
Avada is one of the top-rated and highest downloaded WordPress premium themes. It has gained popularity over the years through its high customizability, excellent performance, and amazing customer support. Currently, Avada has 800K+ active installations and 25K+ 5-star ratings on its official website.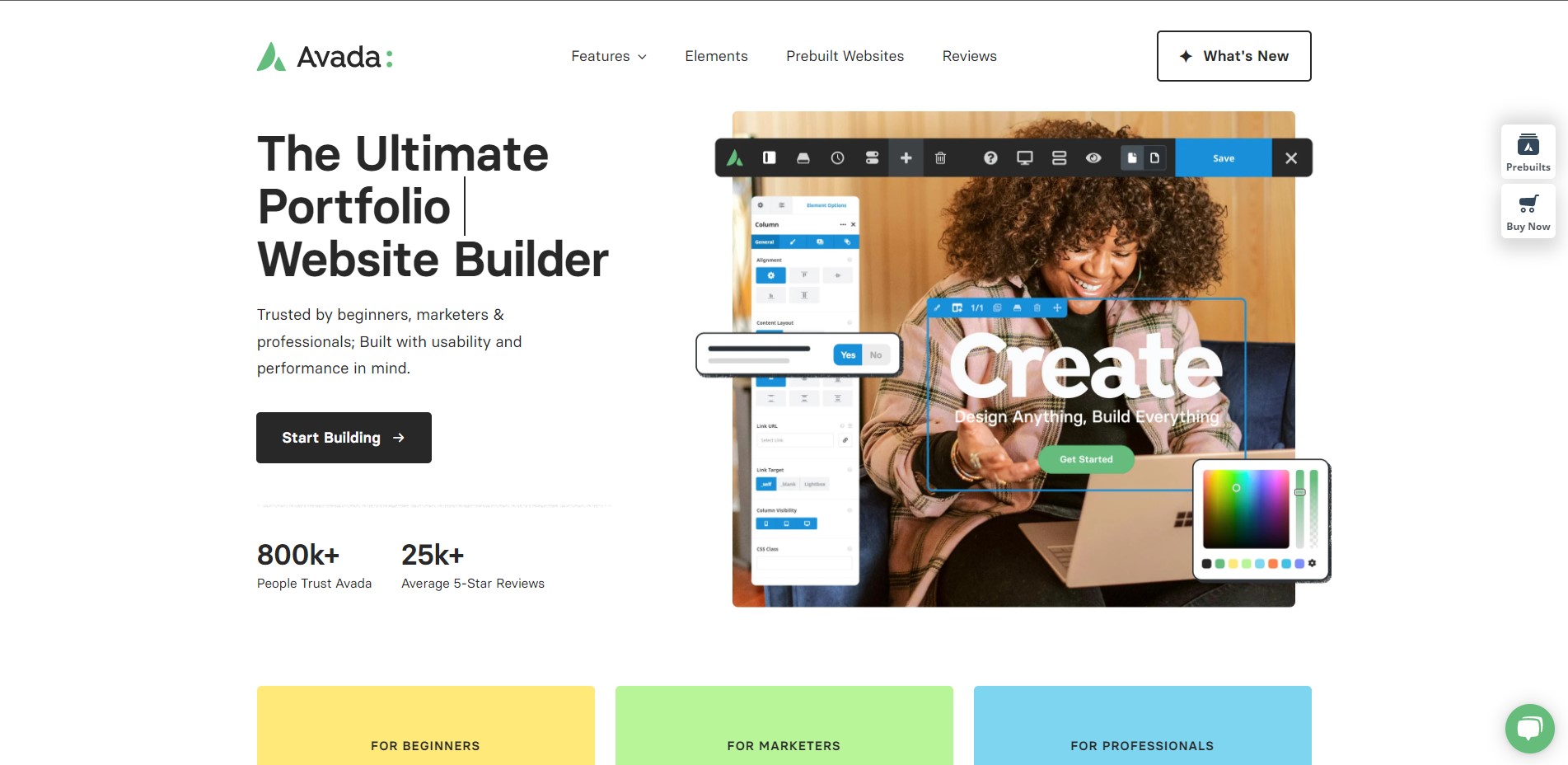 Flatsome
Flatsome is one of the highest-selling and most popular WooCommerce themes. It has ranked #1 among WooCommerce themes for its ultra speedy performance, flexible customizability, and dedicated customer service. Currently, it has 600K+ active websites using the Flatsome theme and 300K+ websites that used Flatsome previously. You can get to know all about it in the Flatsome review section to gather the best knowledge about the most popular theme Flatsome.
Avada vs Flatsome Comparison: Pre-Built Website/Demos
Avada
Avada has 87 beautifully crafted pre-built websites for various purposes. The theme includes demo websites for sports, digital agencies, accountants, financial advisors, and many other niches. You can instantly download a demo website matching your niche and start developing your website with minimal customization. Many most popular free WordPress WooCommerce theme also provides demo websites.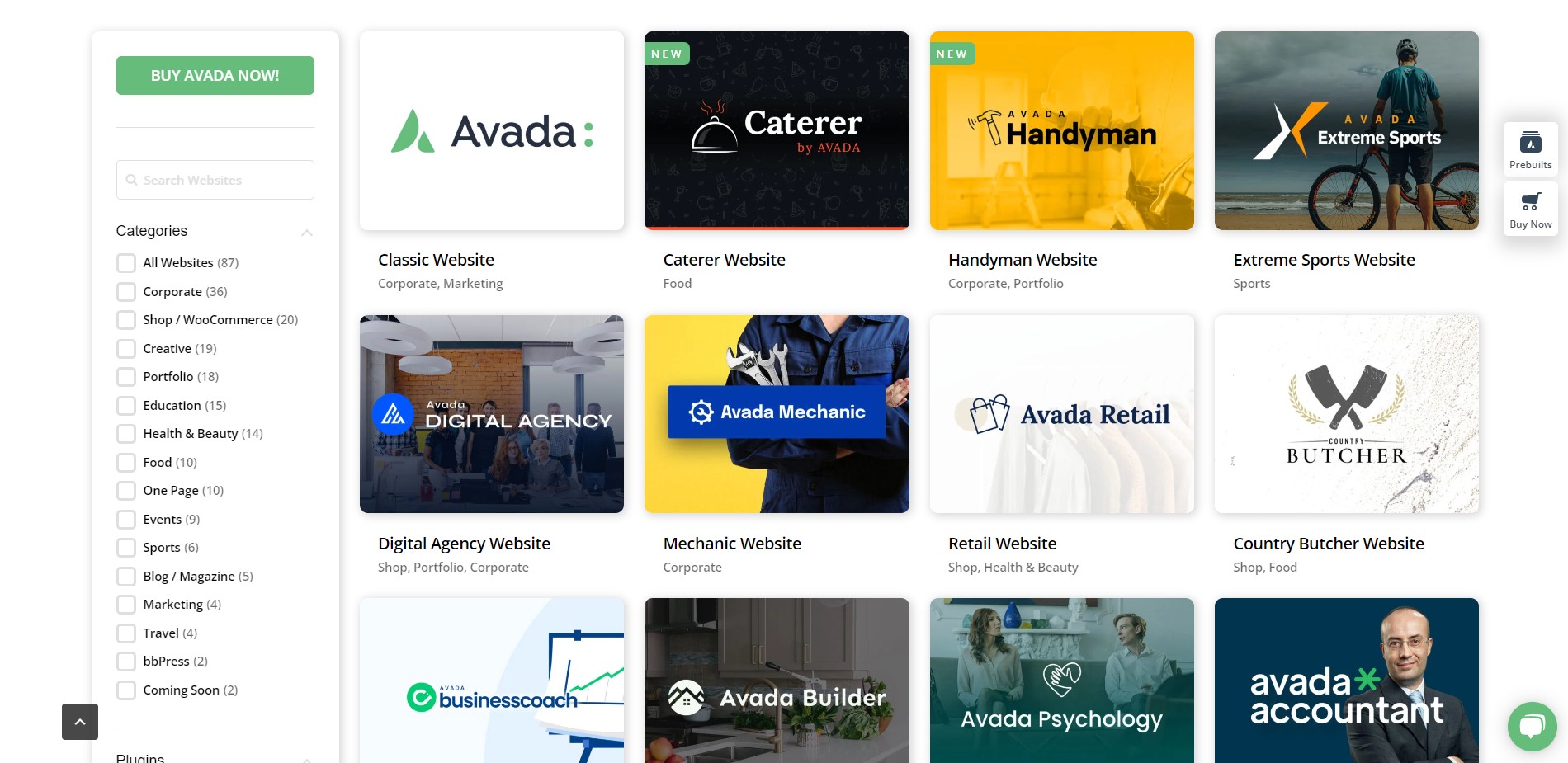 Flatsome
The awesome Flatsome demo has perfectly designed with pre-built features for different types of WooCommerce stores. It included various designs like classic shops, parallax shops, mega shops, etc. Flatsome also includes business demos like corporate, freelancer, agency, etc. You can download any of these demos, and your WooCommerce shop will complete! All you have to do is to make minor customizations per your choice, and you will get a highly functional and elegant WooCommerce store in no time!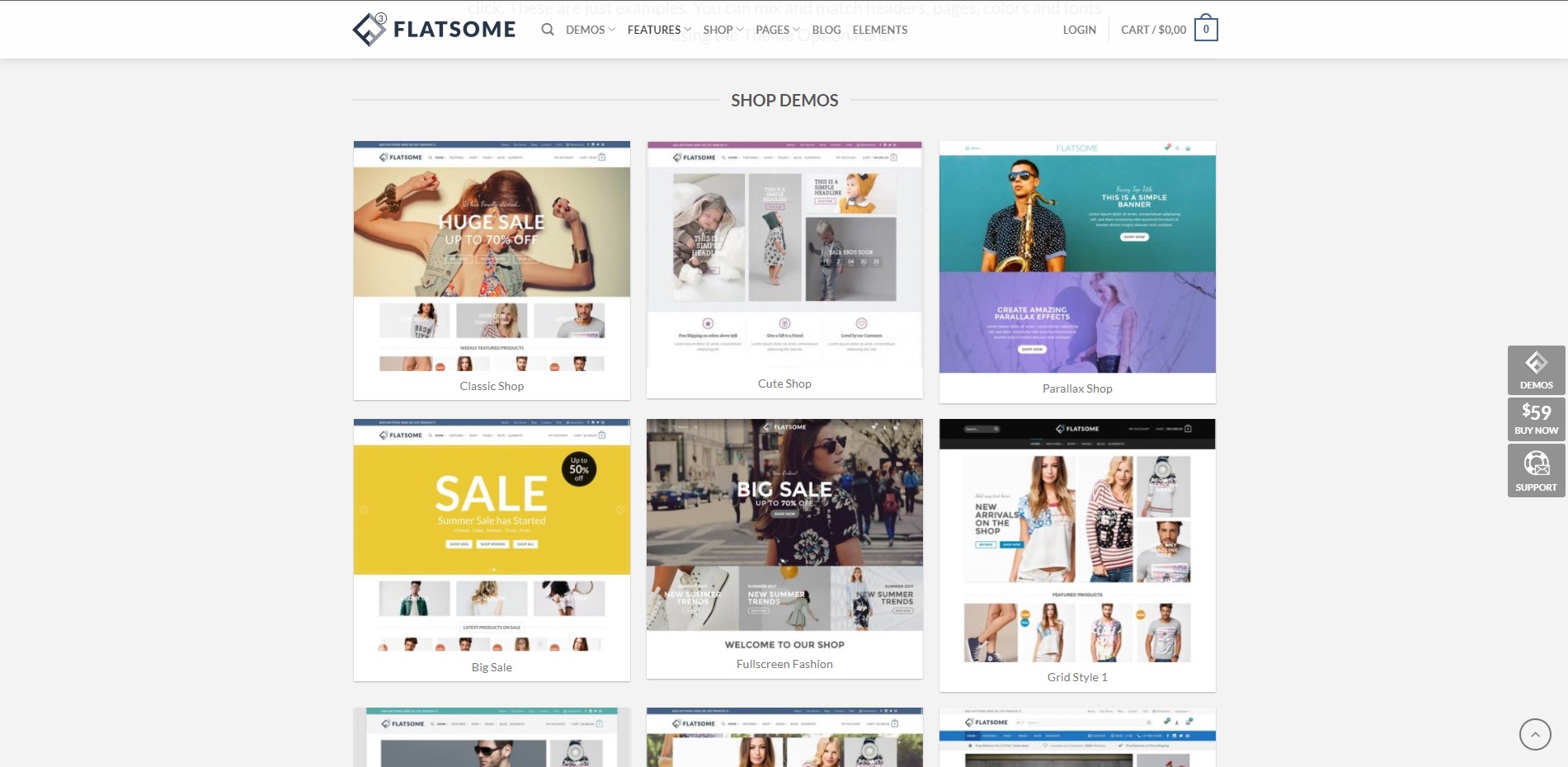 Avada vs Flatsome Comparison: Customization Options
Avada
The Avada theme has basic customization options in its theme customizer. Using the theme customizer, you can work on colors, site identity, header image, background image, etc. As you can see, the Avada theme has fewer customization options for the general sections of the theme. 
Flatsome
The Flatsome theme offers many customization options using its theme customizer. You can individually customize all the general sections of the theme, such as the header, footer, layout, portfolio, widgets, and many more. You are even able to recreate the header according to your own design. So it is only fair to say that the Flatsome theme is much more customizable than the Avada theme. Many simple WordPress themes have theme customizers to use the functionality easily.
Avada vs Flatsome Comparison: Page Builder Integration
Avada
The Avada theme has included their revolutionary live editor or live page builder to provide you with the best web development experience. The theme provides 120+ design elements you can use to showcase your content and integrate dynamic functionalities elegantly. There are also other exciting features that come with the Avada builder, like layout builder, header builder, form builder, etc. Using all the excellent features and elements, you can build a high-performance and powerful website in no time.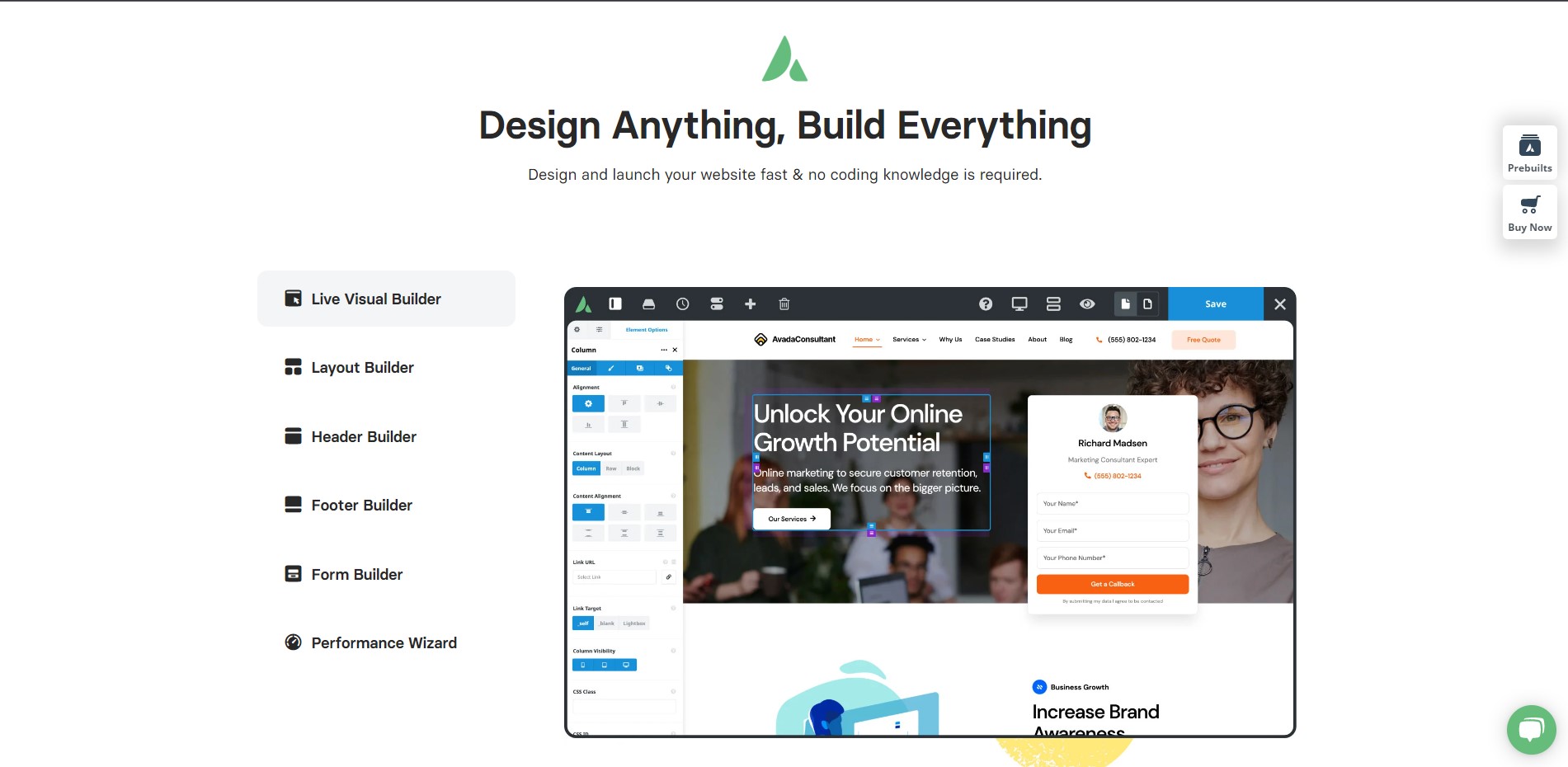 Flatsome
The Flatsome theme integrated its superfast, responsive UX Builder that takes your development experience to the next level. The Flatsome builder has 40+ general elements to showcase your content and implement dynamic functionalities. It also has additional various WooCommerce elements that let you implement WooCommerce functionalities on your website in no time! You can individually customize each module and element, enabling you to design the website entirely to your choice.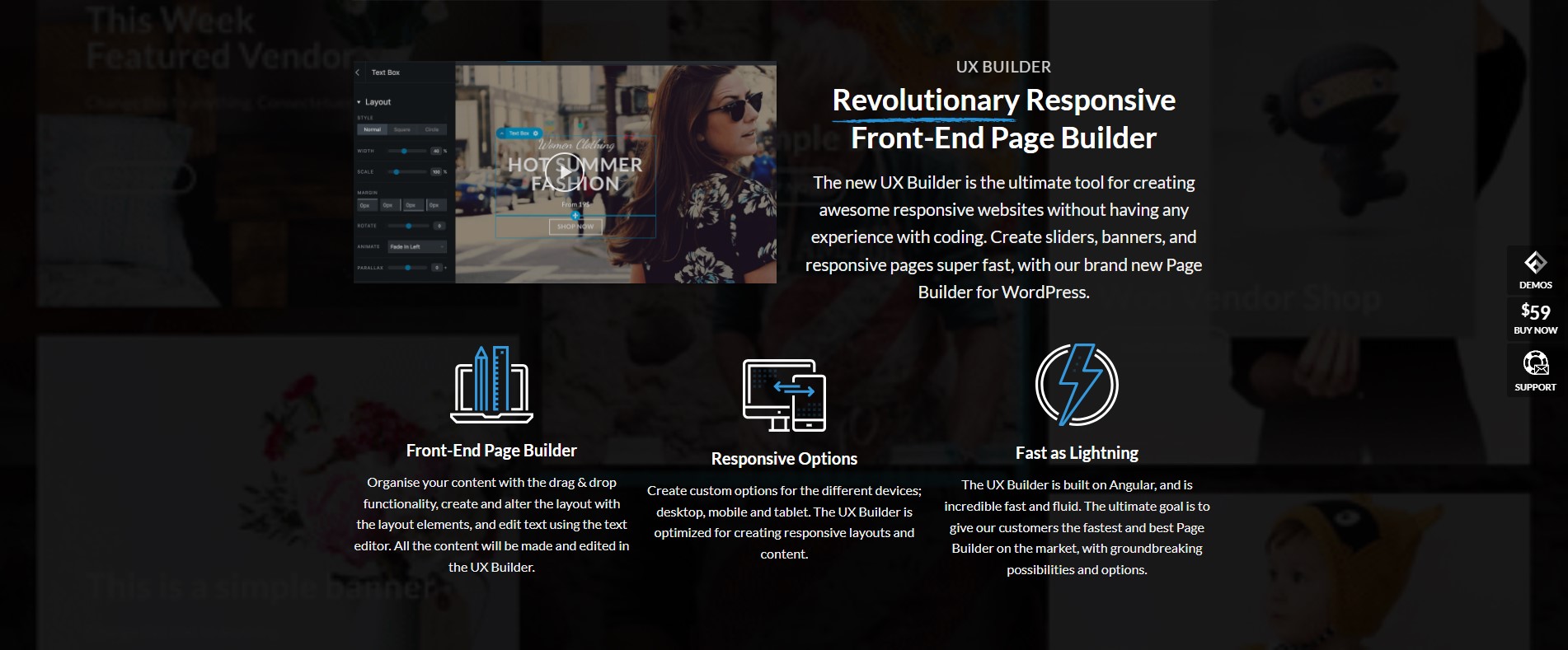 Avada vs Flatsome Comparison: Page-Level Controls
Avada
The Avada theme has enough options in its page settings. From its page-level settings, you can customize different sections like header, layout, footer, page title bar, and sidebars. Avada gives you complete control over how you want to display a page using various options in page settings.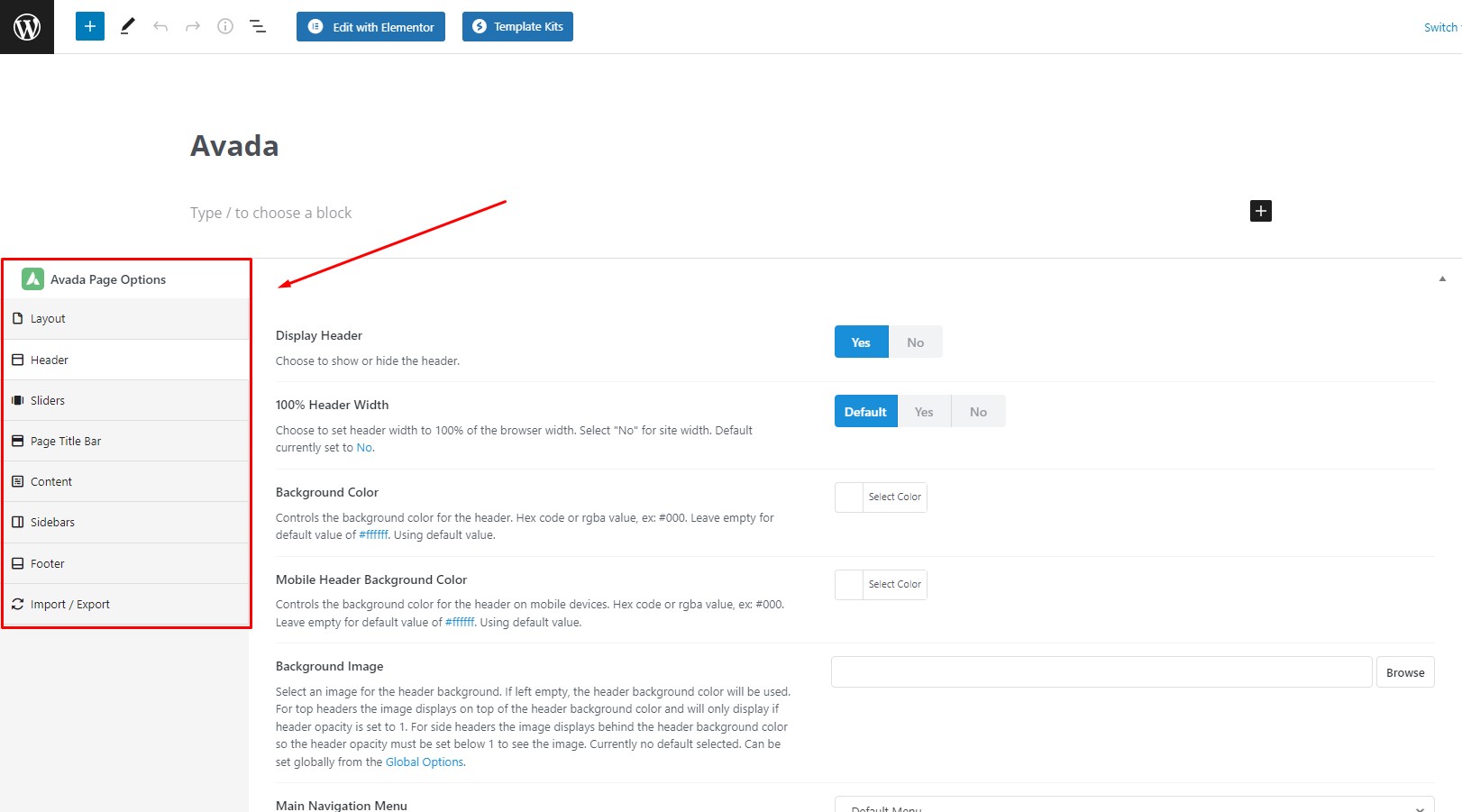 Flatsome
Though the Flatsome theme has fewer options in page settings compared to the Avada theme, they are useful and all you could possibly need. You can choose the parent page, the page's particular template, and the type of footer you want to show for the specific page. Top Creative WordPress Theme along with modern themes have several options in page settings.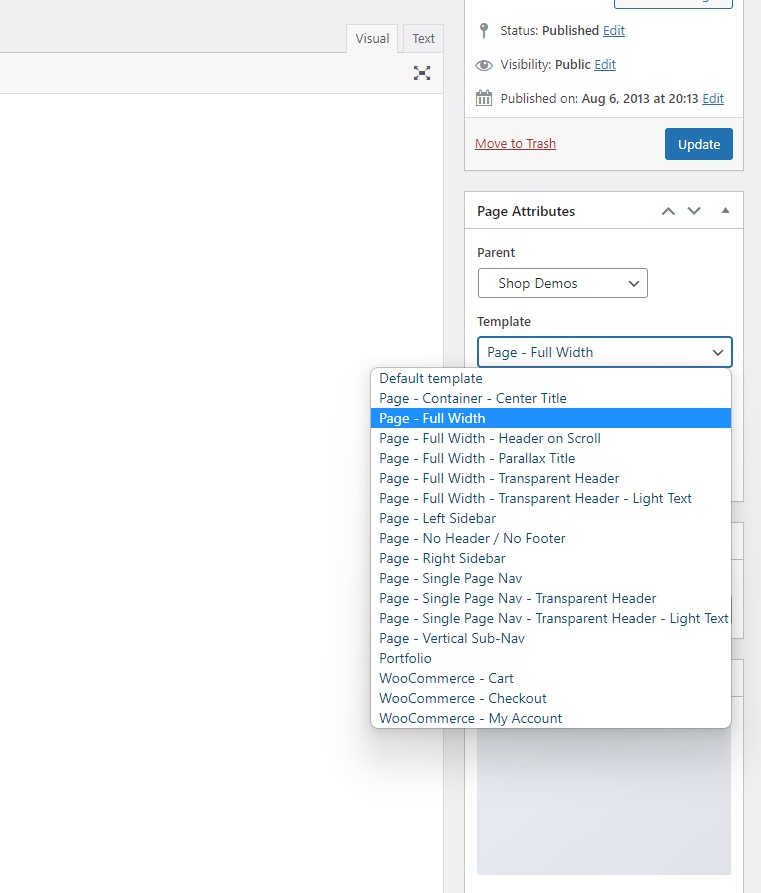 Avada vs Flatsome Comparison: WooCommerce Integration
Avada
The Avada theme has fewer options for WooCommerce customization than expected. You can customize the feature of WooCommerce like store notice, product catalog, product images, and checkout.  All these sections have very limited customizations you can work on.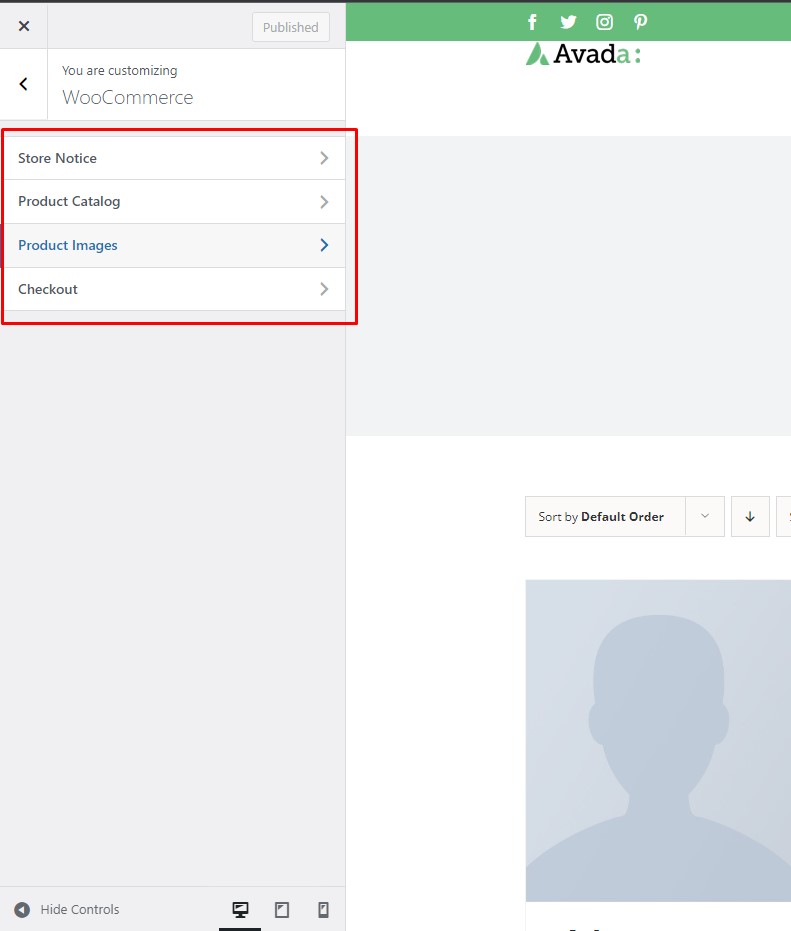 Flatsome
Flatsome has deep integration with WooCommerce. You will have customization options for all WooCommerce sections. Product catalog, product page, payment icons, checkout, cart, etc., are available in the theme customizer. Each of these sections can be highly customized using various options. So, it is fair to say that the Flatsome theme integrates better with WooCommerce than the Avada theme.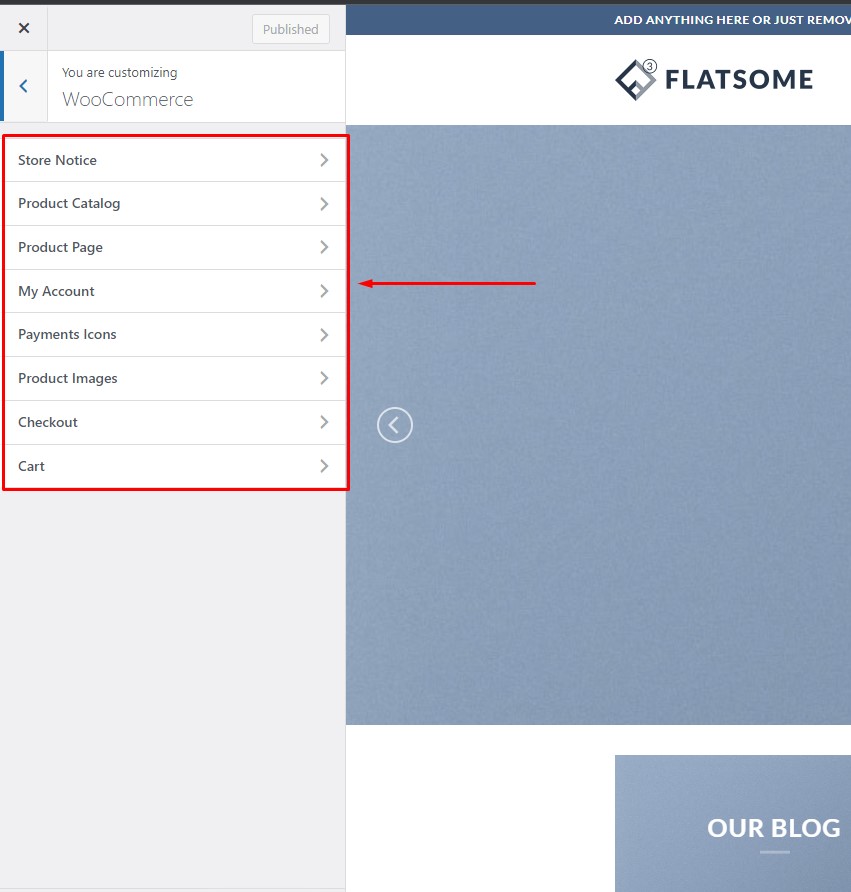 Avada vs Flatsome Comparison: Speed & Performance
Avada
Avada is a lightweight and high-performance WordPress theme. It scored grade 'A' in GTmetrix with 97%  in performance and 98% in structure. Clearly, the Avada theme is one of the fastest and most lightweight WordPress themes in the market. 

Flatsome
The Flatsome theme is made to be the fastest and to provide lightweight, high-performance. This theme scored grade 'A' in GTmetrix with 100% in performance and 100% in structure. Flatsome theme also scored 100 out of 100 in PageSpeed Insights. Undoubtedly, If you are looking for a faster and more lightweight WordPress theme Flatsome is the best option.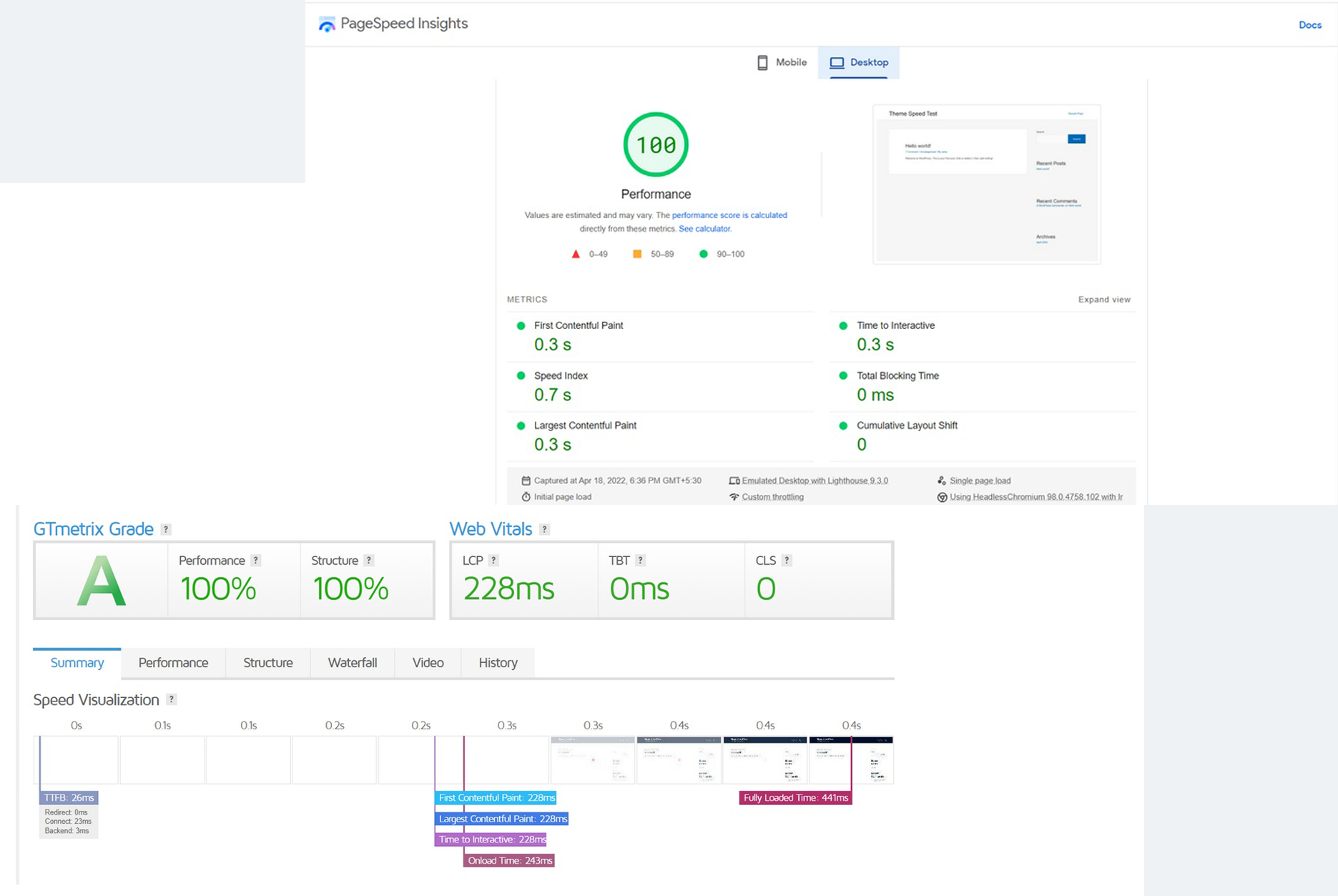 Avada vs Flatsome Comparison: Pricing
The awesome Avada theme single license is available for purchase at $69. With an additional $21.38, you can have extended support to 12 months.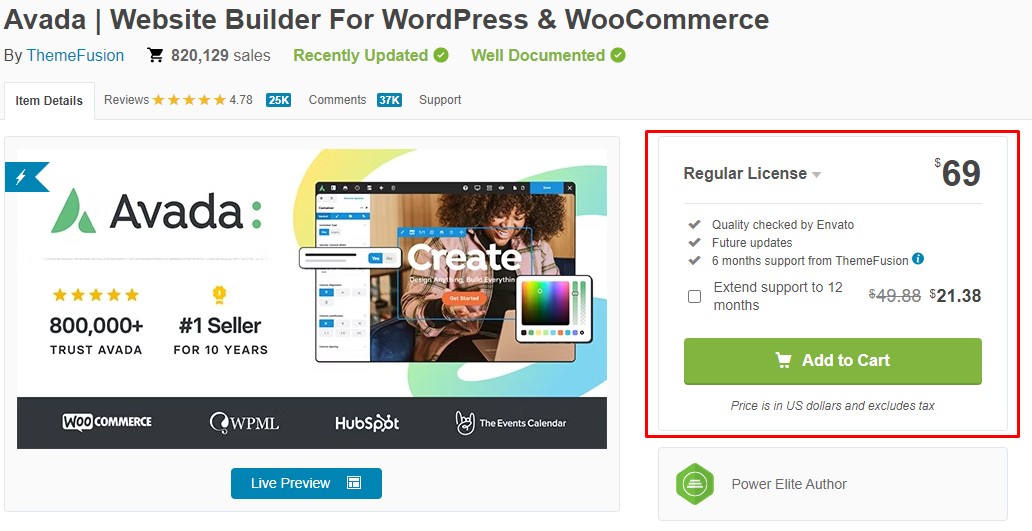 The Flatsome theme is available on the market for the price of $59. You can have extended support of 12 months with an additional $17.63. As we can see, with all the amazing features and performance, Flatsome is even cheaper than the Avada theme.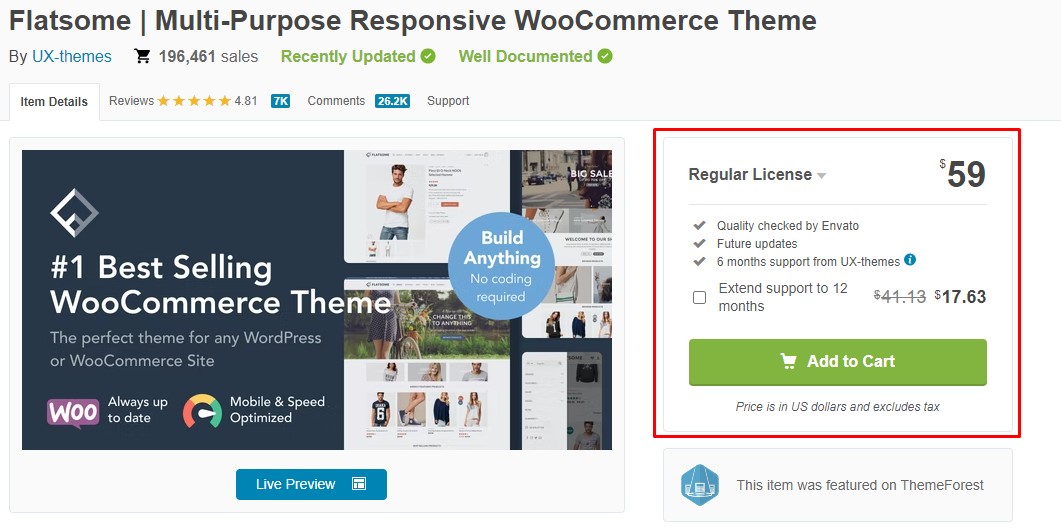 Conclusion
This article has compared several aspects of the Flatsome and the Avada theme. Avada might be ahead on Flatsome in a few aspects, but the Flatsome theme is still unbeaten regarding WooCommerce integration, customizability, speed, and performance. While Avada is an excellent choice if you want to build a corporate or business website, the Flatsome theme is a much better choice to start building a WooCommerce shop with. Moreover, the Flatsome theme is cheaper than the Avada theme, which makes Flatsome a more reasonable option. Also, feel free to check out our article on Divi vs Flatsome theme comparison to get a better insight into the different aspects of these top-rated themes.