WordPress slider plugin offers the best way to provide a visual experience for your visitors. They are thus particularly beneficial if your website contains numerous videos and images. However, finding well-coded and practical tools can be challenging given a large number of slider plugins in WordPress available. We've arranged a list to make selecting the top WordPress slider plugin on the market easier. You can read on to find out more about them and choose the best one for you to create a slider online.
The most powerful 13+ slider plugin in WordPress 2023
1. Ultimate Responsive Image Slider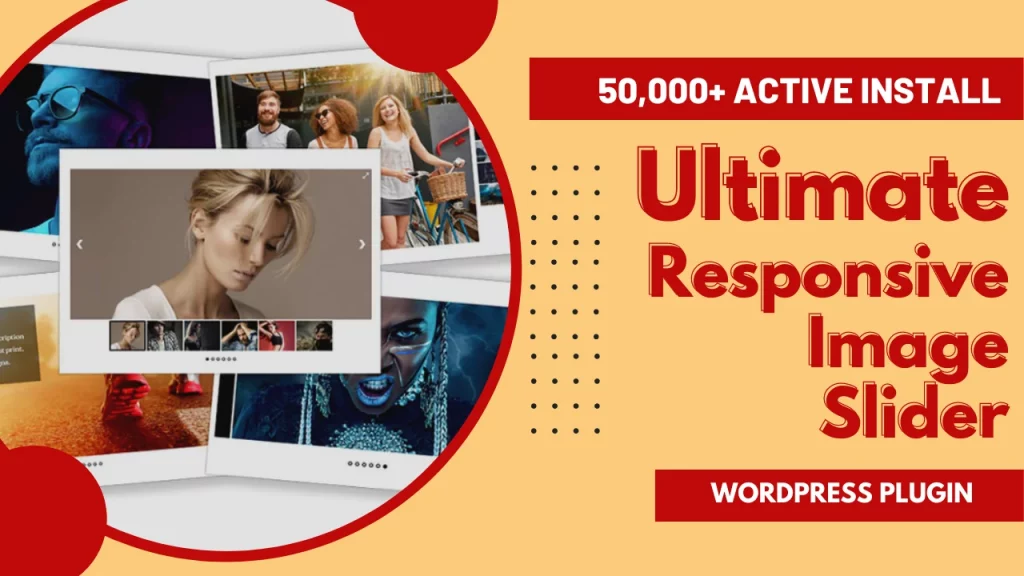 Ultimate Responsive Image Slider packs an incredible number of features, allowing you to create stunning, high-quality slideshows with ease. It is 100% responsive, making it fit all devices and touchscreen devices. With support for WebP images, gifs, and text slides, you can rest assured your slideshows will be engaging and dynamic. The plugin includes many customization options that allow you to design slideshows to fit your brand.
The Ultimate Responsive Image Slider is user-friendly and comes with a comprehensive setup guide to make your setup process easier. Additionally, it includes helpful customer support should you run into any issues. So what are you waiting for? Get the best photo slideshow plugin – the Ultimate Responsive Image Slider – and create engaging and beautiful slideshows like never before.
2. Soliloquy

The top WordPress slider plugin for responsive websites is called Soliloquy. It is lightweight, simple to use, and completely responsive. You can easily create and configure sliders with Soliloquy and its straightforward user interface. You can work with pictures from your media library, which works well with WordPress. As a result, adding images you've already uploaded to your website is simple. As it is compatible with lightweight WordPress themes, it must be the fastest in performance. After creating a slider, you can quickly embed it using the block editor in your pages and posts. Using a shortcode, widget, or template tag, Soliloquy enables you to add it to any other location on your website.
3. Smart Slider

Smart Slider 3 is the most popular slider plugin in WordPress. It has a free version that offers fully Free Responsive WooCommerce Themes, and SEO-optimized sliders to get started without spending money. Just like with page builders, you can edit your slides. It provides hundreds of templates to quickly set up a WordPress slider. With 6 distinct layers and a drag-and-drop builder, Smart Slider 3 lets you customize the slider however you like. This plugin's selection of the best animations and effects for an eye-catching and enchanting image slider makes it stand out from the competition.
4. RoyalSlider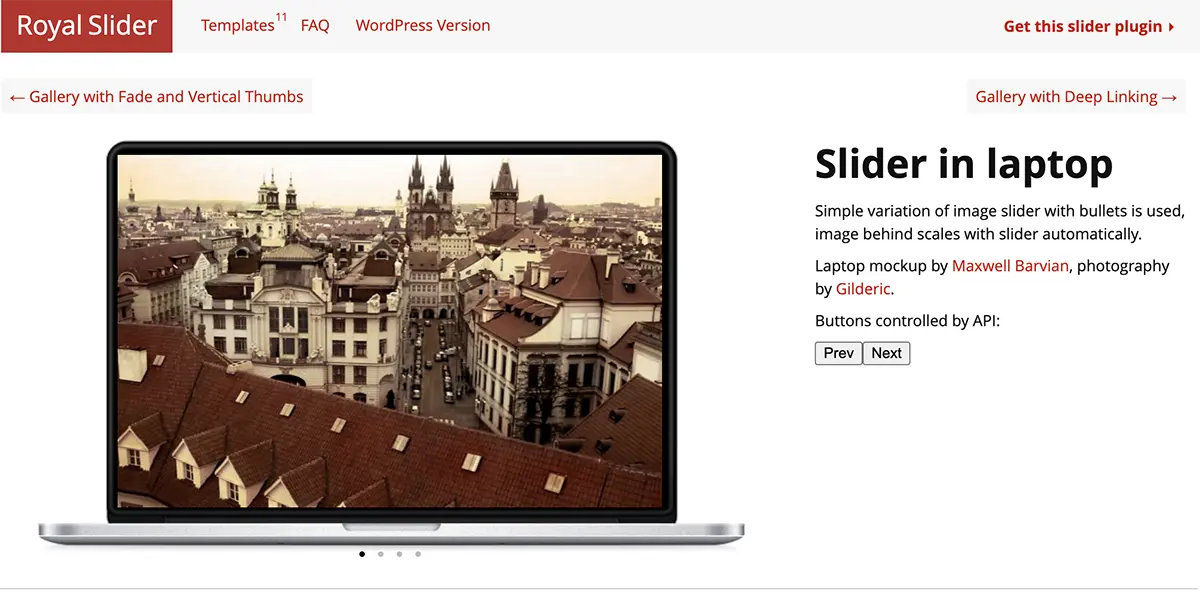 Another popular slider plugin in WordPress is RoyalSlider. Compared to other slider plugins, it offers fewer customization options, transitions, and animation effects. It does, however, have all the typical features required to create image sliders for a WordPress website. An easy-to-use interface and improved performance are the plugin's main priorities. You can design sliders that are responsive and touch-friendly for simple navigation. You can enhance the performance and speed of your page by using the lazy-loading option. Moreover, it is SEO-optimized to rank images in search engine results. You can also quickly incorporate your Flickr and Instagram photos using RoyalSlider. It creates more amazing sliders because it supports Vimeo and YouTube videos.
5. Master Slider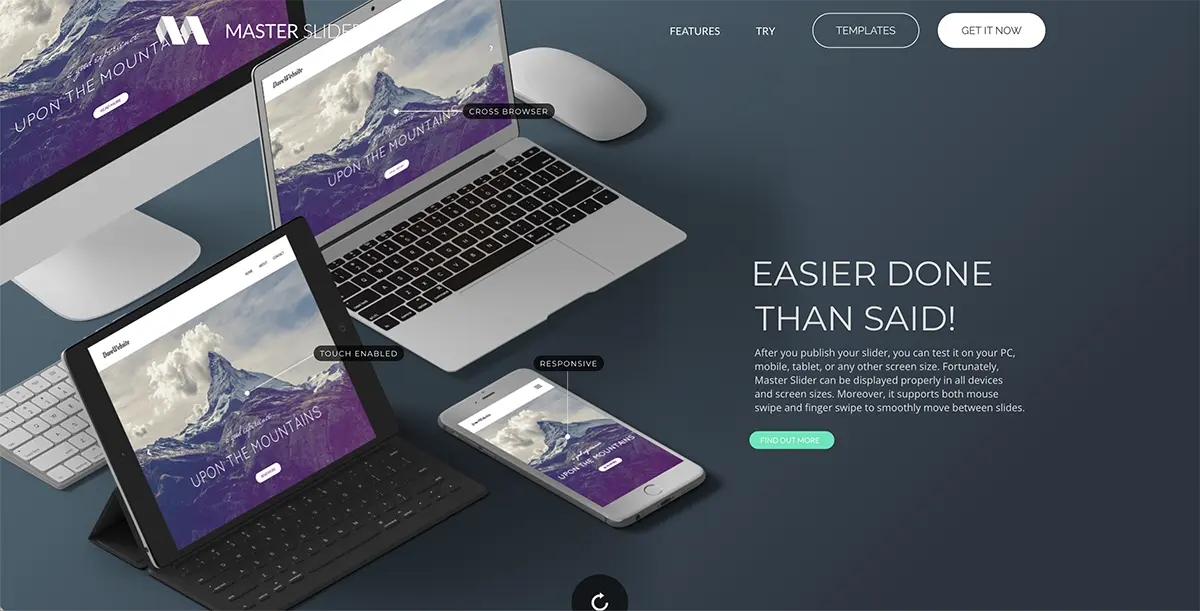 A premium image and content slider with incredibly smooth hardware-accelerated transitions is the Master slider plugin in WordPress. You've never experienced touch navigation with a pure swipe gesture as it does. The truly responsive and device-friendly Master Slider performs flawlessly on all popular devices. The Master Slider plugin is a fantastic layer slider that allows you to layer any HTML content such as texts, images, etc. Over 80 ready-to-use sample sliders are available to you, and it is simple to use. You have access to many features with this plugin, including hotspots, thumbnails, video support, various effects, and many others. Among the top sliders for WordPress, Master Slider is the most comprehensive.
6. Layer Slider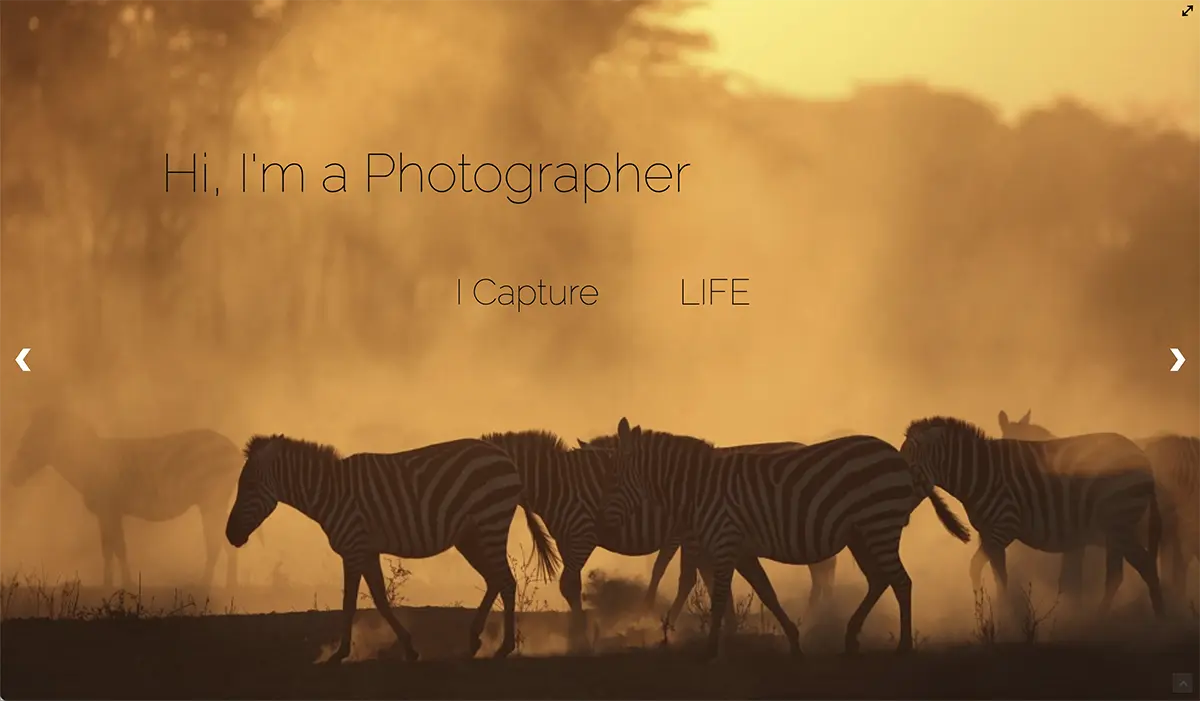 A high-quality, responsive WordPress slider plugin called LayerSlider. It provides various helpful templates and simple-to-manage, highly customizable options. More than 200 pre-built 2D and 3D slide transitions, a simple drag-and-drop slider builder, real-time previews, a timeline view, Google Fonts, and a transition builder for unique animations are all features of this slider plugin. This plugin is mostly compatible with photographer themes and most photographers use this plugin with their niche themes. Moreover, this plugin has built-in lazy load options that ensure your slider doesn't slow down your site's loading time. There are 13 pre-installed skins for your sliders, three navigational styles, and various slider style options.
7. MetaSlider

The beautiful slider plugin in WordPress Meta Slider has an intelligent backend. It is a flexible option that is reasonably priced. It is fully responsive, SEO-optimized, and supports HTML overlays, as you might expect. The best choice for video integration is also this one. A dark mode and background color option will soon be added to the MetaSlider photo gallery, providing a distraction-free fullscreen mode for gallery editing. Your theme will be more engaging and helpful for your users if the slider, slide show, carousel, and gallery plugins are flawlessly integrated. Any content type that your users might desire is supported by MetaSlider, including image, photo, video (on YouTube/Vimeo), layer, HTML, product, and post feed.
8. Depicter Slider

Depicter is a completely free hardware-accelerated image and video slider that is responsive, SEO Friendly WordPress Themes, and is truly compatible with all major devices. You can use pure swipe gestures for touch navigation, which you have never seen before. It is a professional yet simple and intuitive visual slider builder. You can capture your users' attention by adding interaction with super smooth animations and interactive actions to sliders. You can customize video controls, mute, loop, autoplay, and toggle fullscreen, with a few simple clicks. Slider that delivers your content that is search engine optimized is lightweight and dependency-free. Navigation options include mouse and keyboard use and highly natural touch and mouse swipe gestures.
9. WordPress Slider Block Gutenslider

A user-friendly Gutenberg slider block is added to your WordPress editor by the Gutenslider image and video slider plugin in WordPress. You can manage everything directly in the Gutenberg editor that you already know and love, so you don't need any additional editors. Any additional content is welcome to be added. Compared to other sliders, Gutenslider is the fastest and smoothest. Developed by reputable developers who also contribute to the Gutenberg core repository, Gutenslider is quick, simple to use, and extremely powerful.
10. WordPress Slider Plugin – Block Slider

The next-generation slider plugin in WordPress is called Block Slider. You can use the full potential of WordPress blocks as your slide content because it uses the Gutenberg block editor for WordPress as the slider editor. It is quick and easy to use. It's a brand-new method for creating attractive, responsive slideshows, not just another WordPress slider plugin. Without a complicated slider builder, you get all the features you need to make gorgeous slideshows. Using shortcodes, you can use them anywhere. There are enough sliders pre-installed in Block Slider to get going right away. Block sliders can produce sliders on the fly based on WordPress Posts. It does not load extra scripts or rely on jQuery as other slider plugins do. WordPress coding standards were considered when creating the block slider. It is better structured and more organized. This plugin can be used directly in Gutenberg and does not provide a separate slider builder.
11. Slider revolution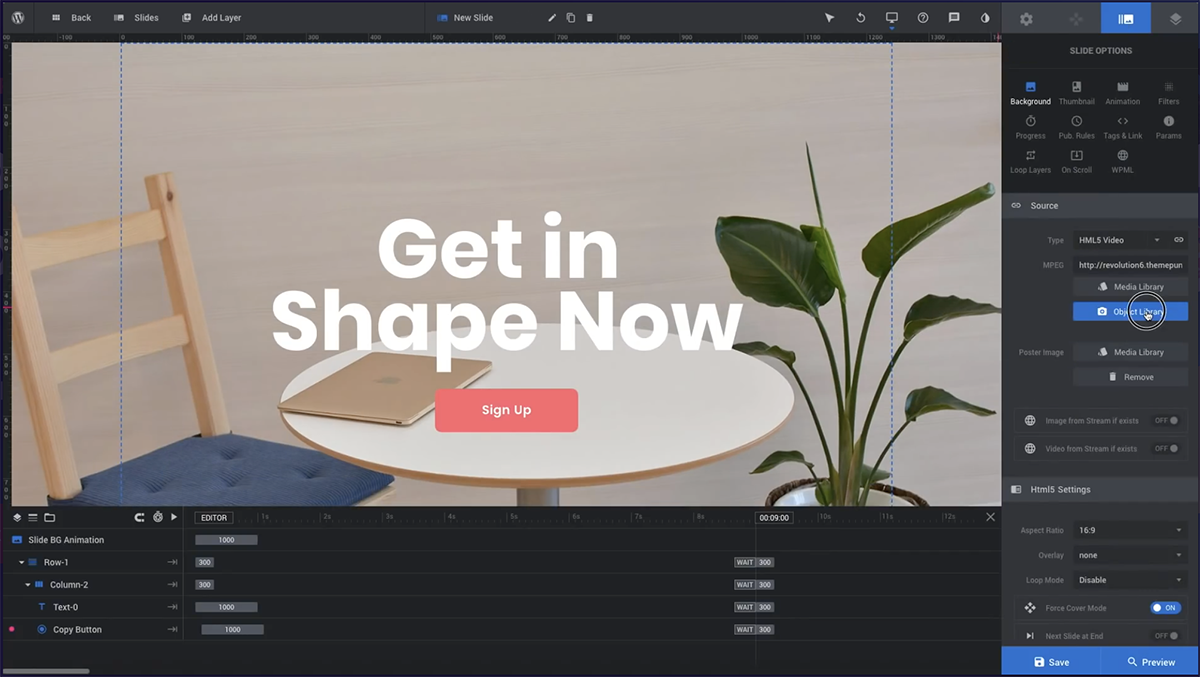 Slider Revolution is the most well-known WordPress slider plugin available on CodeCanyon. With its effective feature editor, WordPress sliders can be quickly created and customized. It's a slider plugin for WordPress that is among the most well-liked and frequently used. It advertises itself as the most potent WordPress slider builder and offers a wide range of premium features. With this plugin, you can quickly create responsive full-width and full-screen slideshows using Slider Revolution's powerful administrative backend and simple visual slider and you don't have to use any photo gallery plugins on the WordPress website to make slideshows as usual. Moreover, it has transition animation styles, so you can edit and add captions to your slider as necessary. The poor loading speed of this plugin, despite its rich versatility and power, is a drawback. Slider Revolution's website shows how using its slider can negatively impact load times, a crucial search ranking factor for Google.
12. Crelly Slider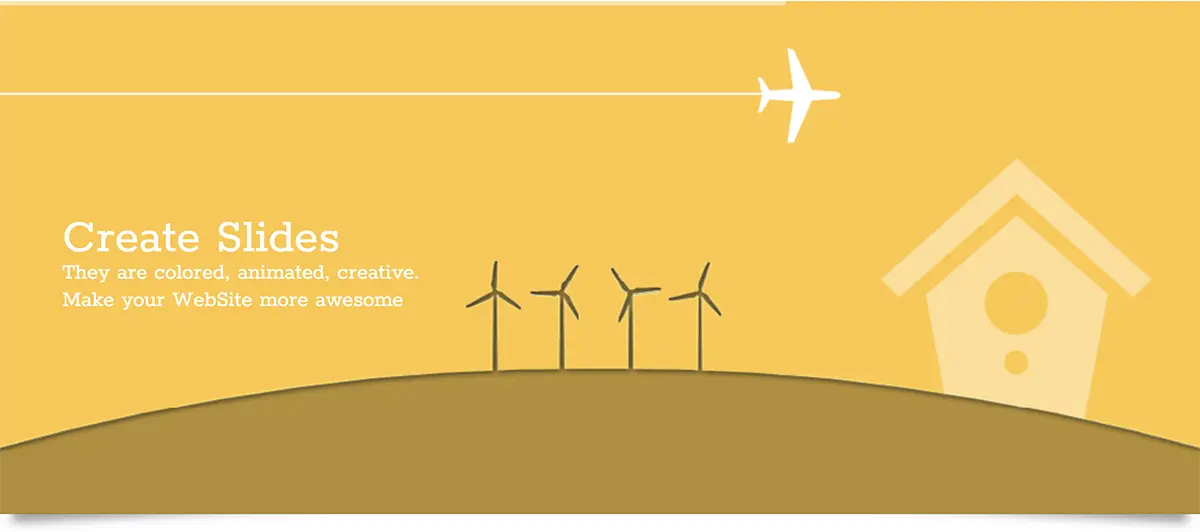 Many WordPress slider plugins have built-in animations similar to PowerPoint's element animations. One of the first WordPress plugins to use this feature was Crelly Slider. The installation process for this free and open-source plugin was made with speed and simplicity in mind. Using the drag-and-drop interface, you can configure page backgrounds, add transition effects, and more without knowing any code. All of the elements are fully responsive. It works for both mobile and desktop views. Crelly Slider handles this automatically for you. Developers who want to add features to Crelly Slider can do so because it works with iOS and Android browsers and devices. It supports Mobile Friendly WordPress Themes. Your website will appear as you intend it to, regardless of the device used by your visitors.
13. Wow Slider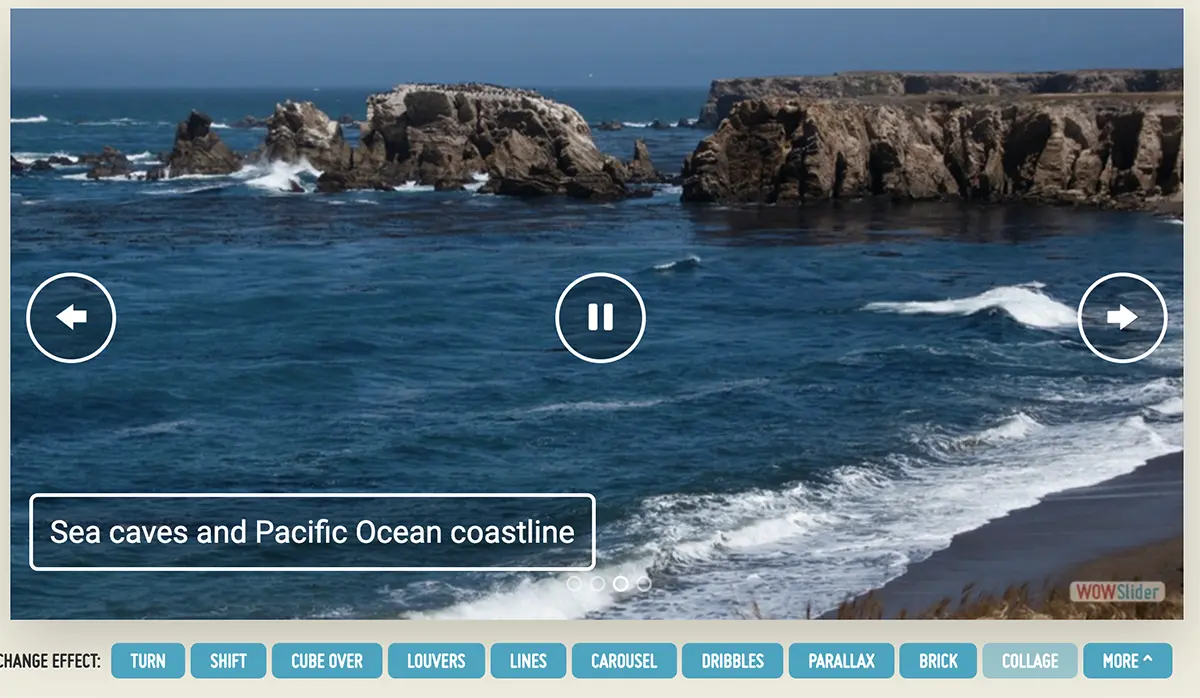 Wow Slider is a fantastic WordPress slider plugin. Its simplicity of setup, excellent performance, attractive design, and feel make it unique from other plugins. Wow jQuery Slider uses hardware-accelerated links in its bio animations and is quick to load. It has been used and tested successfully on millions of pages, so it is almost bug-free. By avoiding having to code, test, learn yet another API, or use Photoshop, you can save time. The drag-and-drop creator automatically creates the slider when exporting it as an HTML page or WordPress plugin.
Conclusion
Sliders are a fantastic way to draw website visitors in and draw attention to the content you want them to see. To make the most of the space on your website, while delivering important information to your visitors, you can display images, videos, or posts one after the other. Some of the best WordPress slider plugins available are found here. Make sure the plugin's functionality matches your website's requirements when making your choice and pick the best one. You can also check out how to create a slider for WordPress.