When you have an international WordPress website, it is important to implement features to automatically translate WordPress website for your users. People from all around the world have different languages, so your users might not know the default language your WordPress website has.
Translating your WordPress site will increase your website's engagement if you give your users the ability to automatically translate web pages to their native language. This tutorial will demonstrate how easily you can implement the feature to automatically translate WordPress website.
Why You Should Automatically Translate WordPress Website
The feature to automatically translate WordPress website increase your users' engagement and activity on your website. When users are able to read pages in their native language, they tend to do more with your website.
For example, you have a WooCommerce website that sells particular products and ships globally. A user finds their desired product on your WooCommerce website, but they are unable to understand the language and thus don't make any purchase. If you implement the feature to automatically translate WordPress website for your website, foreign customers will be able to understand the right product and make purchases.
This goes the same with other categories like donation, admission, or information pages. That is why it is extremely necessary to automatically translate WordPress website for your users to interact more with your precious website and business. Translated website is more trustworthy to visitors also.
Automatically Translate WordPress Website with WPML
WPML is one of the most popular multilingual WordPress plugins that automatically translate WordPress website into any desired language. We will use this plugin to show you how you can automatically translate WordPress website using WPML's 'Translate Everything' feature.
Step 1: Firstly, download the WPML plugin from wpml.org, then install and activate it. This plugin provides many dynamic features to automatically translate WordPress website and comes at a very affordable price. This plugin works perfectly with any top WordPress WooCommerce theme.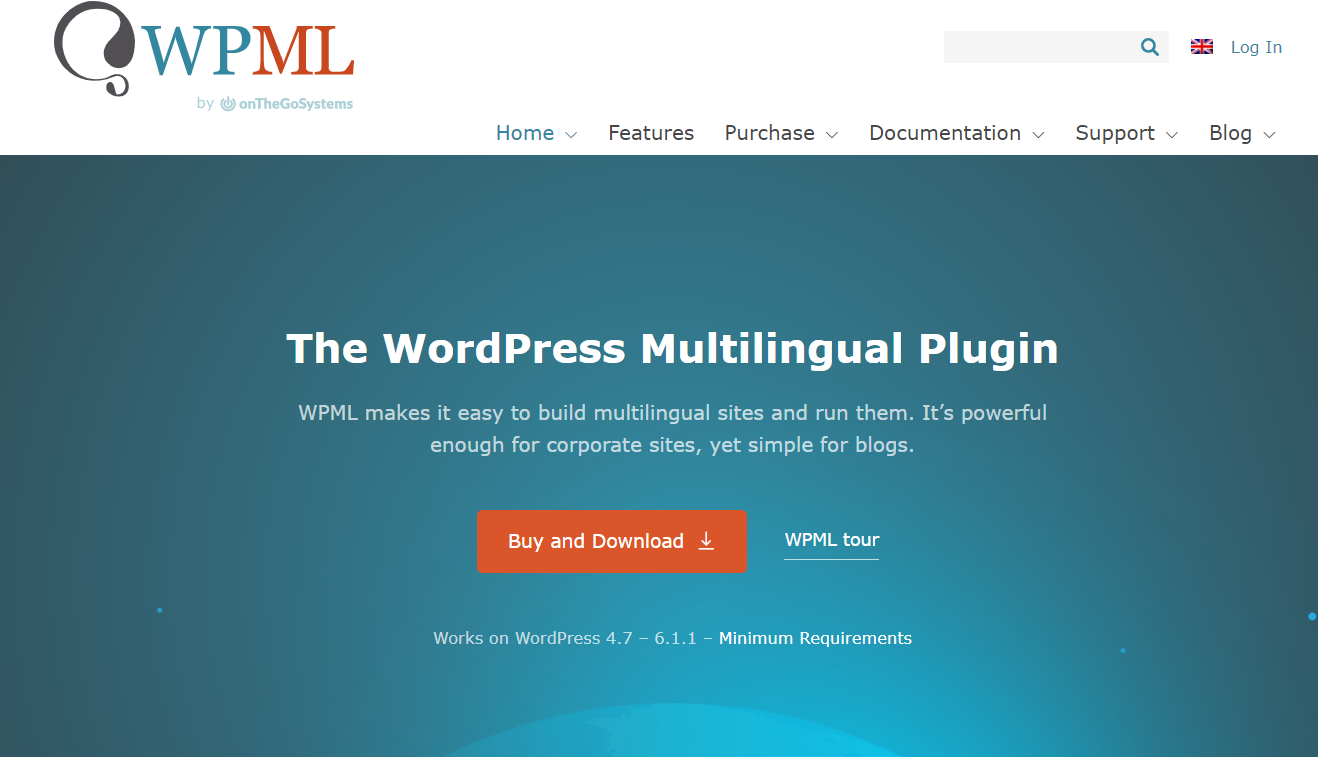 Step 2: After installing and activating, WPML launches a setup wizard that takes all the necessary information and runs your translation feature for the website. Choose your default site language along with the translation language of your choice. Also, format the website's URL format and register the WPML plugin.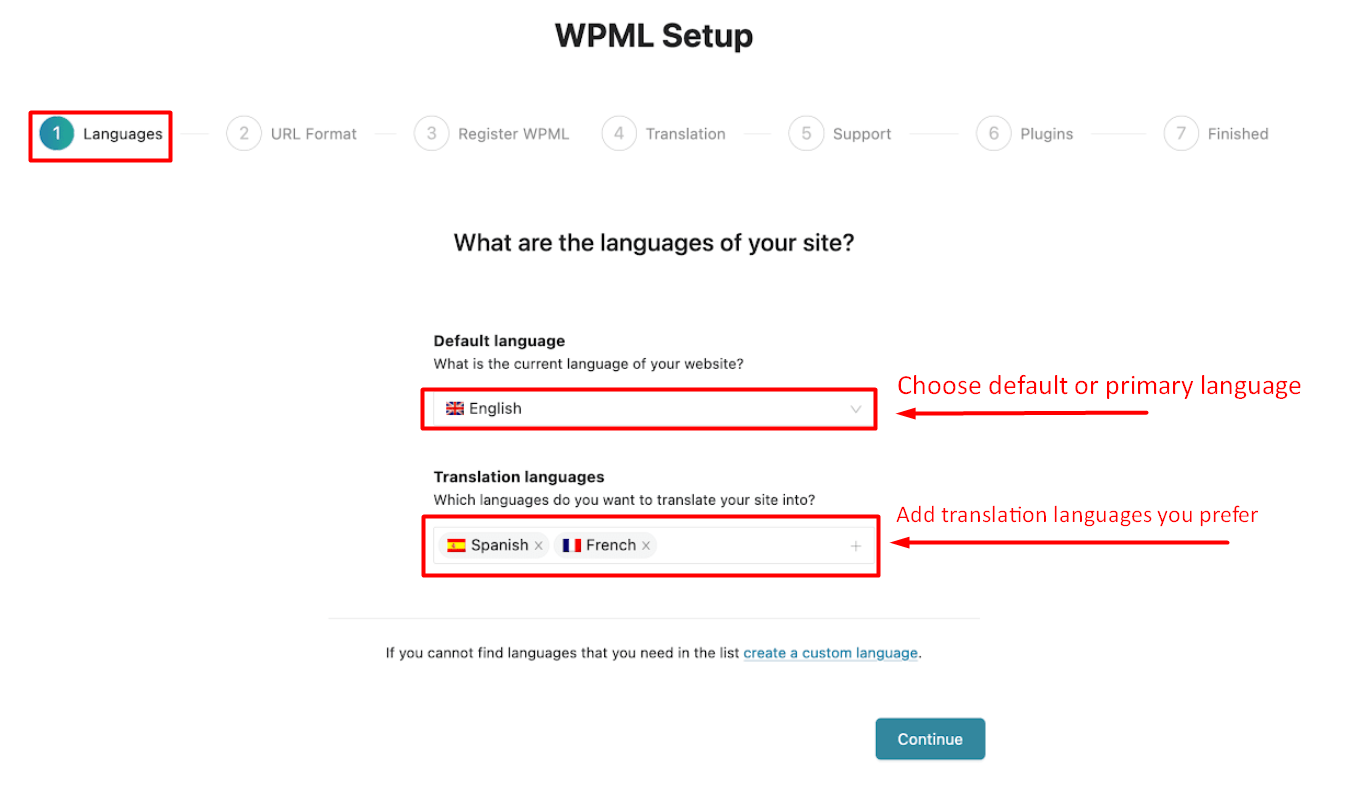 Step 3: On the 'Translation' tab of the WPML setup wizard, choose the option 'Translate Everything.' Select 'Review the translations before publishing' for what happens after the automatic translation completes. This translation process smoothly works in the most simple WordPress WooCommerce themes.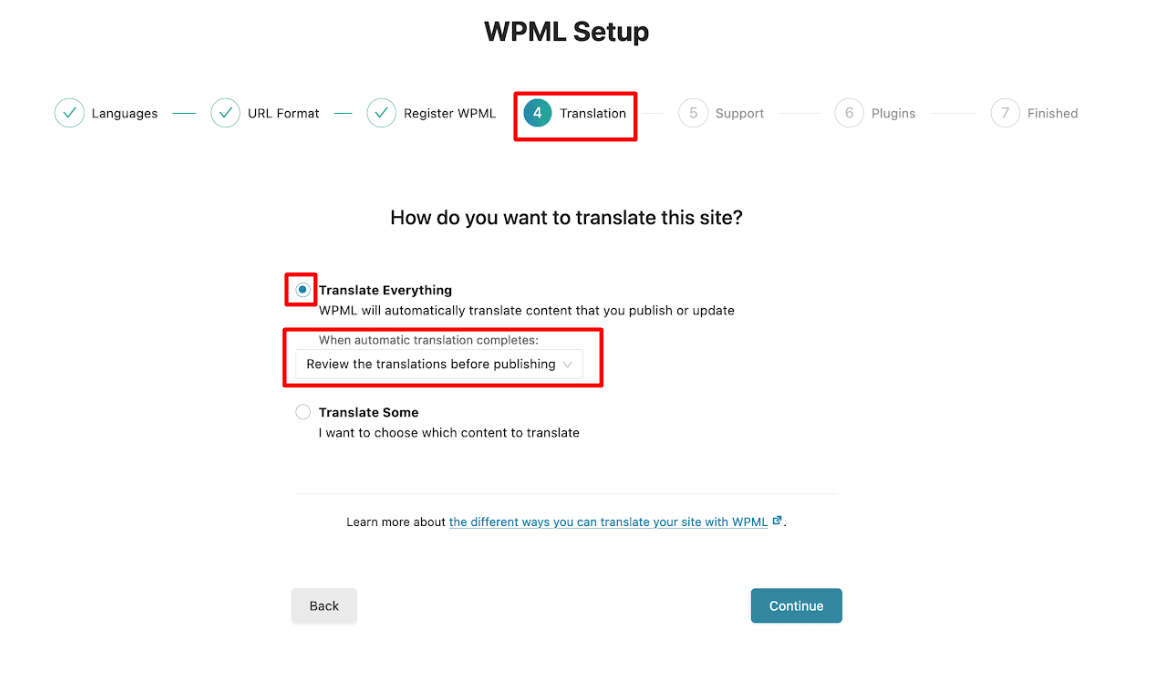 Step 4: After completing the setup wizard, the WPML will automatically translate translate WordPress website, posts, custom post types, taxonomies, etc.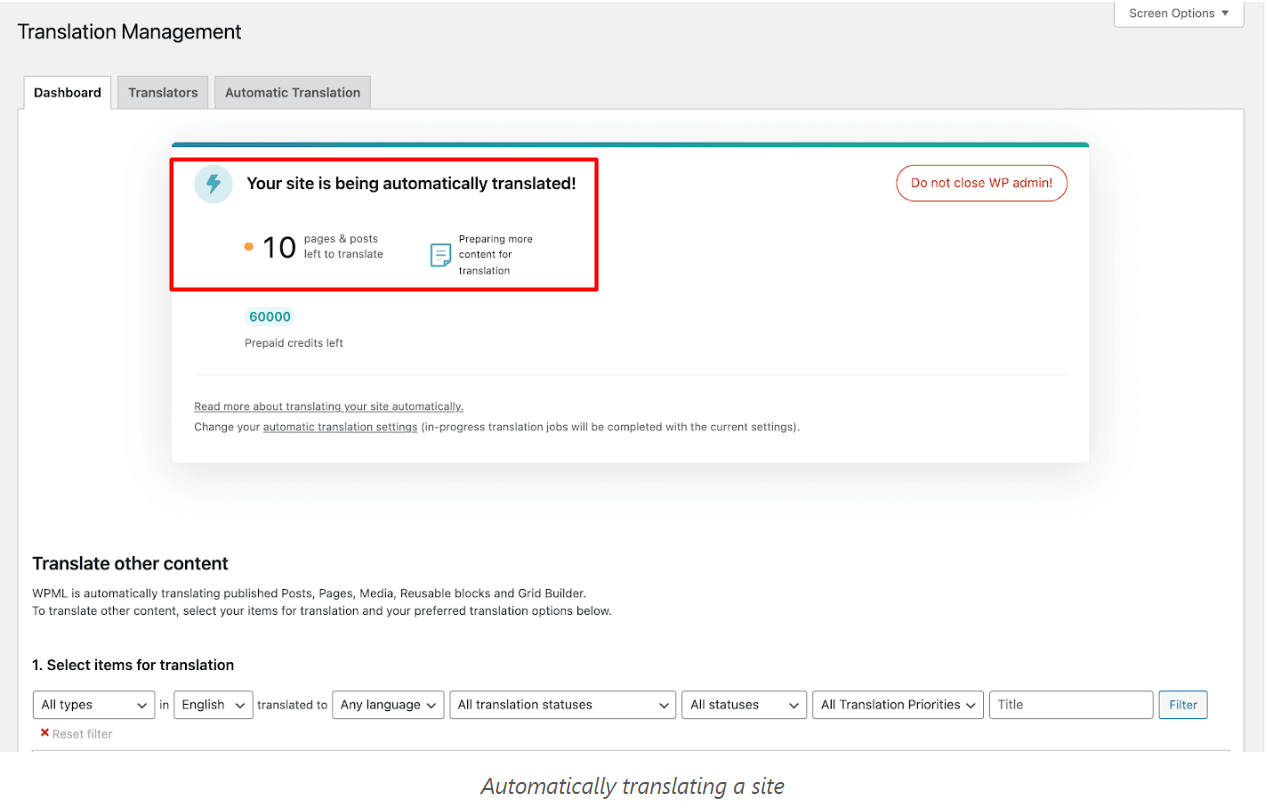 Step 5: Some custom taxonomies, fields, and custom post types might not be translated automatically. From the WordPress dashboard, head to WPML->Settings and set the translations ON for those types, and WPML will immediately translate them. These features perfectly support any free modern, and creative WordPress WooCommerce theme.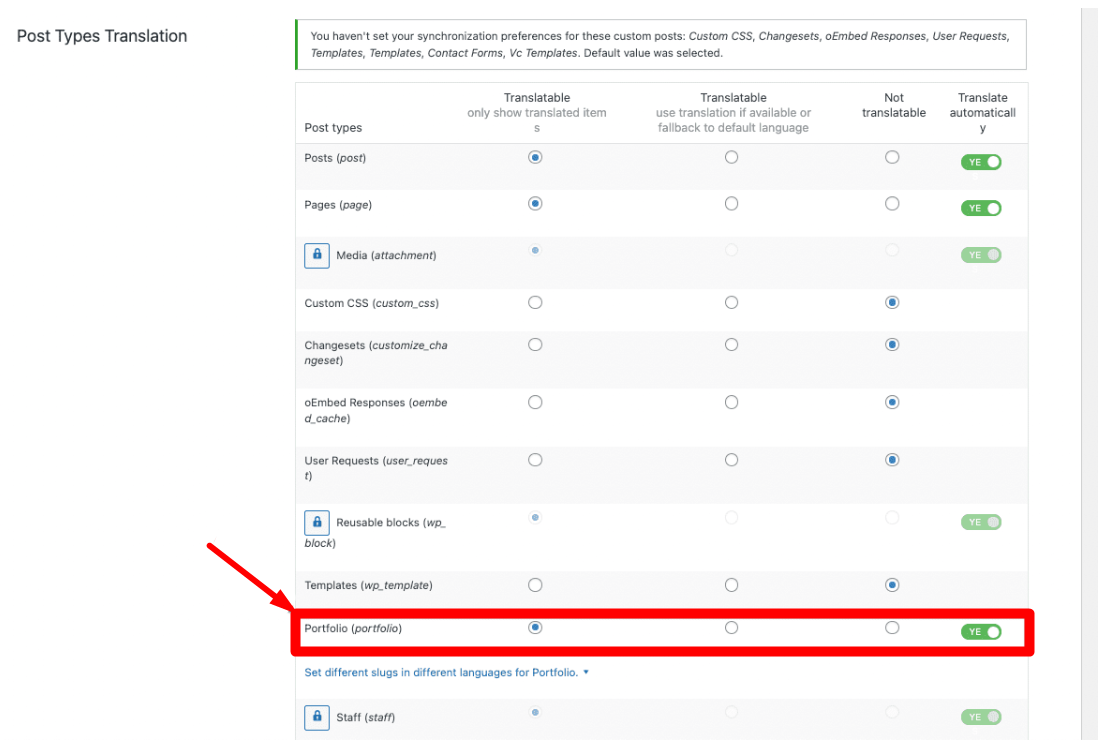 Step 6: WPML offers three options you can choose after the automatic translation is complete. You can either skip the review, review it after publishing or hold the translation for review before publishing.
We chose to review the translation before publishing it in the setup wizard. In this case, Head to WPML->Translation Queue and review pages and post one by one by click on the 'Review' button next to them.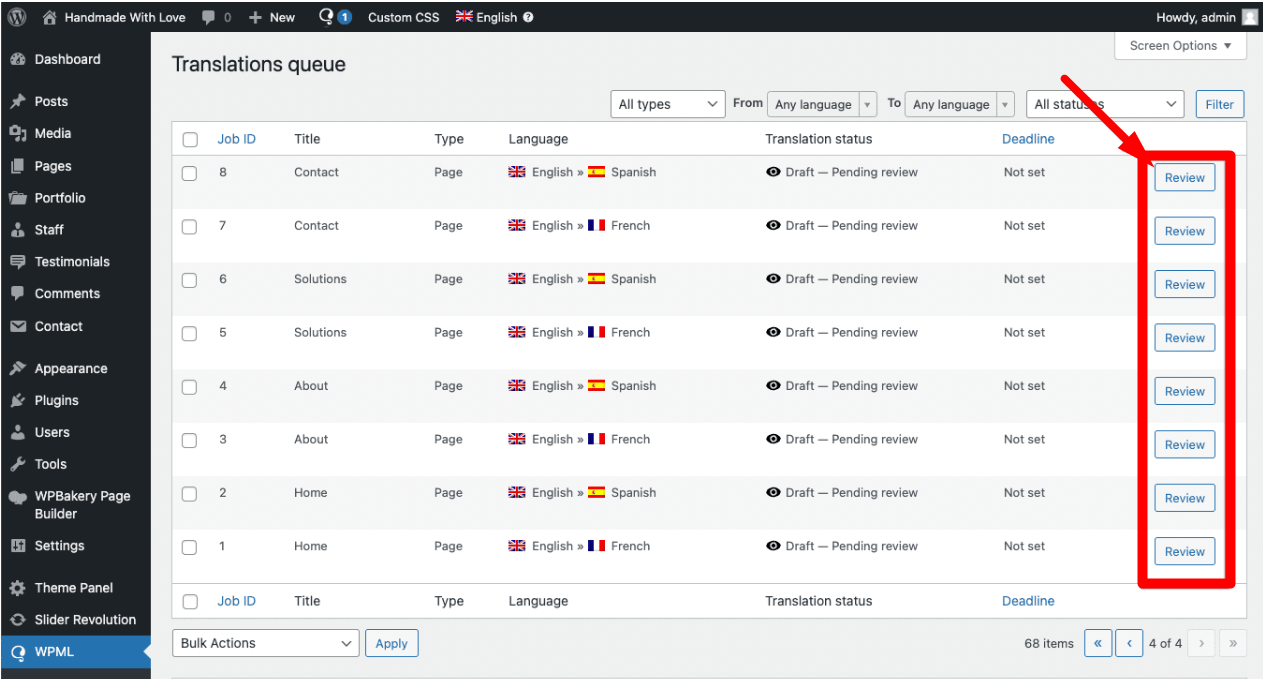 Your website is ready to automatically translate WordPress website for your users. You can now visit your website and check how the translation works. Anytime your users visit your website, they can translate your website in a minute which will increase engagement.
Conclusion
WPML plugin is one of the top-rated and most efficient multilingual plugins you can use to increase the productivity and engagement of your website worldwide. In this tutorial, we have shown you how to automatically translate WordPress website for your WordPress site using it. We hope this tutorial has been helpful for you to effectively translate the WordPress website.