There are thousands of WordPress marketplace themes available for starting a WooCommerce website. Though all of them are checked by WordPress, not all of them are good enough to build a proper marketplace website. So, it's difficult to find the right WordPress marketplace theme.
That's why we've tested as many themes as possible and filtered out the high-performing WordPress marketplace themes. These top notch WordPress marketplace themes can help you to build marketplace websites that converts.
In this article, we'll discuss those themes so that you can find out what theme you should choose for your marketplace website.
13 Top WordPress Marketplace Themes
1. Martfury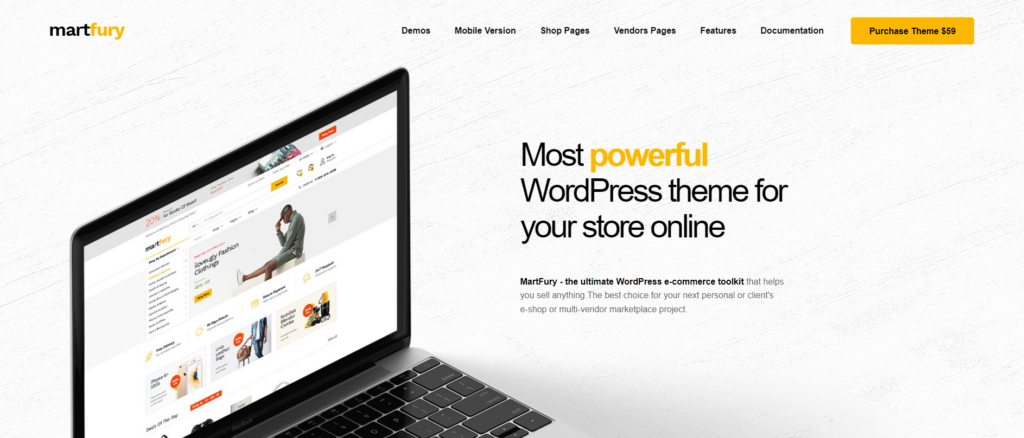 Martfury is a powerful WordPress marketplace theme with  lots of useful features. Using this theme, you can add featured videos to your products, add 360-degree view of the individual product, and import photos from Instagram. Moreover, you can show your visitors the recently viewed products to see if they're interested in purchasing them. Also, you can show related products to provoke them to purchase more.
This WordPress marketplace theme also offers advanced typography to create a site unique. You can add vertical and horizontal mega menus. Besides that, the usage of unlimited color scheme can help to design the site beautifully. And it also offers social login for free so that visitors can log in easily.
2. Besa

Besa is one of the most flexible, and SEO-optimized marketplace themes in ThemeForest. It's widely popular for its high speed and performance. Using this theme, you can easily create a customized online store.
Moreover, it's RTL supported which helps to use it for different types of languages. Its cross-browser compatibility can cover a wide range of visitors to your website. Last but not the least, it uses PHP 8 which indicated how technically advanced this theme is.
3. REHub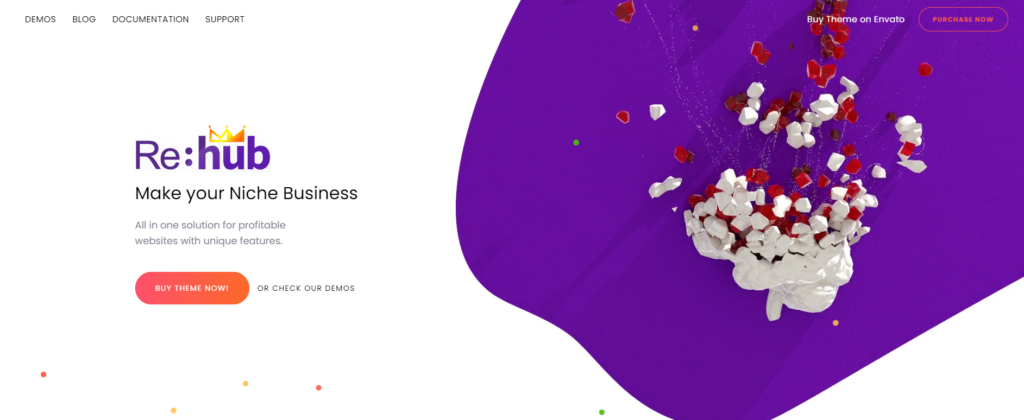 REHub is a WordPress marketplace theme that offers the highest conversion pages. Using this theme, you can create multi-vendor shops very easily. It also offers you to add support for multi vendors per product. Besides creating WooCommerce sites, you can also build magazine sites, review sites, etc.
REHub is quite popular for learning platforms, digital products, grocery shops, etc.
4. Wolmart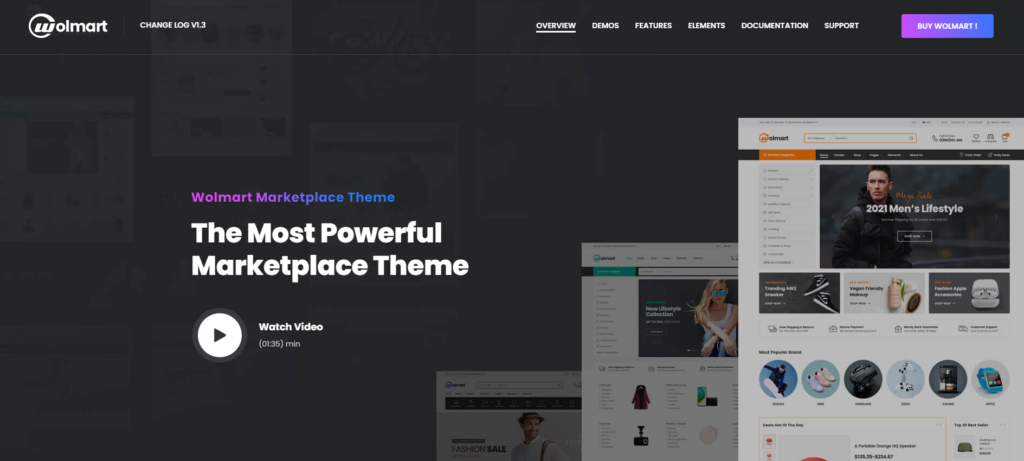 Wolmart is a WordPress Multisite(WPMU) tested and approved WordPress marketplace theme that is specially made for the marketplace. It also has various types of marketplace demos so that you can have an idea about the theme.
It has tons of widgets that can come in handy  while building a marketplace website. Wolmart has a powerful speed optimization tool, and optimized visual compose that can help you with your website's SEO. Besides that, it provides one-page templates, and social sharing features that can help for your marketing strategy.
5. Beetan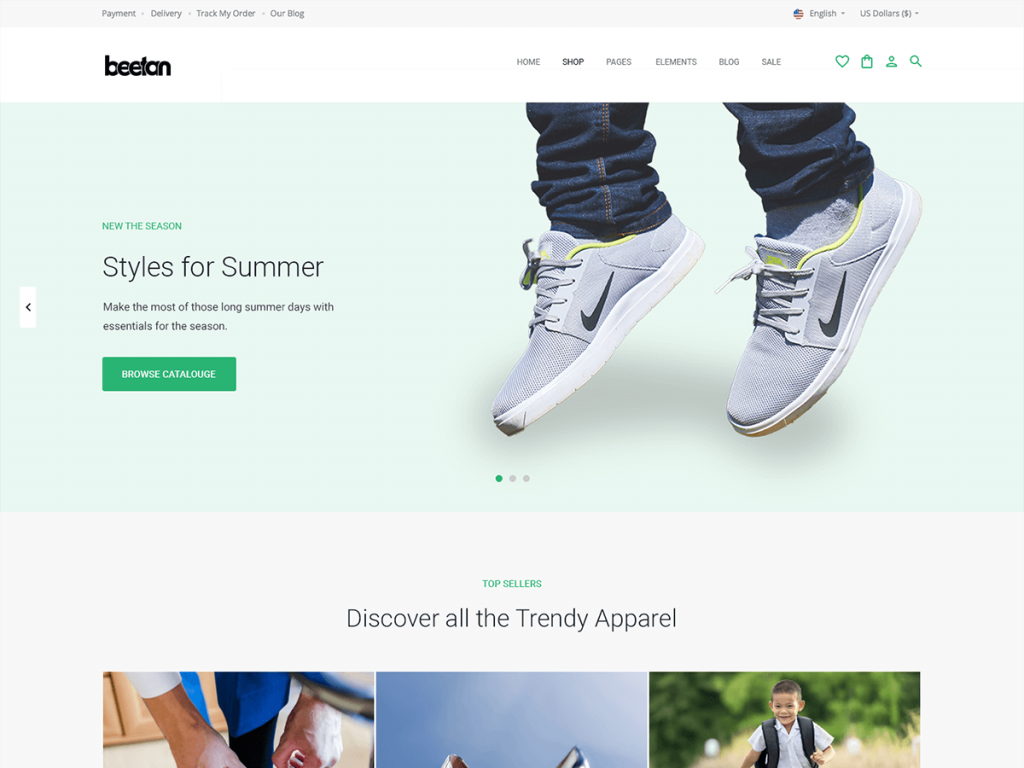 Beetan is a lightweight and fast WooCommerce-ready WordPress marketplace theme that can be used for multi-purpose. For the marketplace, it can be a perfect choice. Though it's new, it already has shown top-notch performance and features that may come in handy.
It's SEO-optimized, responsive, and updated continuously. It's a free theme with the most premium features so users can get many features without paying.
6. Handy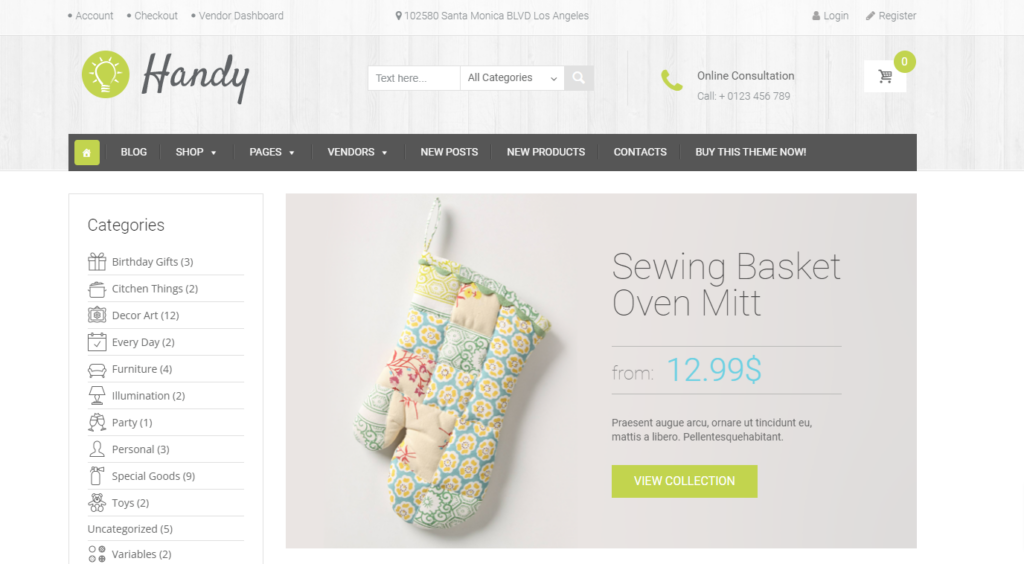 Handy is one of the most popular WordPress marketplace themes for the marketplace. It has lots of ready-made pages that can give a good head start. It also offers to add banners, and charts  using popular page builders. Moreover, it has a tremendous amount of video and blog tutorials that will come in handy for beginners.
It's highly recommended for creating multilingual websites because of its smooth integration with WPML. Additionally, it offers a bunch of shortcodes that can help you to add various functionalities to your website easily.
7. WoodMart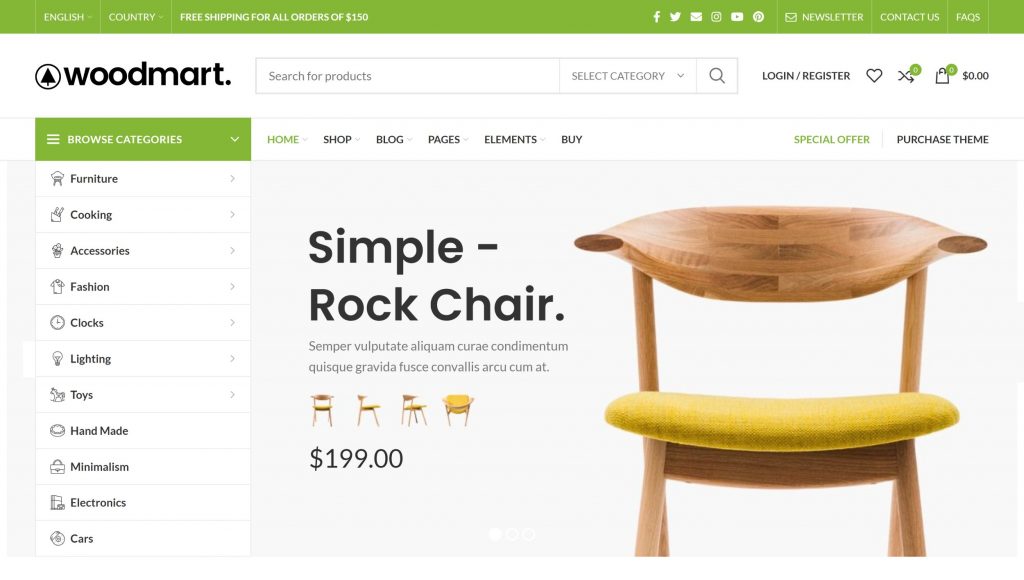 WoodMart is a WooCommerce-ready WordPress marketplace theme that is an excellent choice for marketplace theme. It offers 70+ ready-made website templates to get started with. Also, it supports major page builders like Elementor, WPBakery, etc.
Using this theme, you can create a super responsive and retina-ready theme. With its WordPress 5+ support, you'll get the latest technology of WordPress to use its full power of it.
8. Kallyas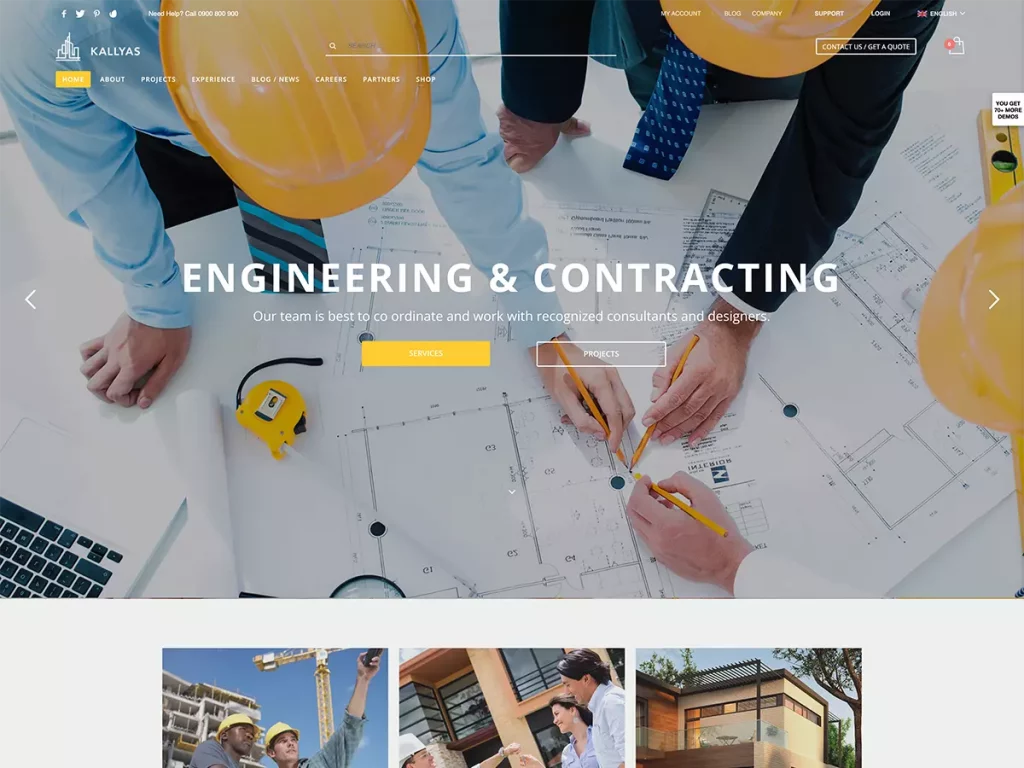 Kallyas is a WordPress marketplace theme with a lot of features including pricing tables, a photo gallery, etc. Using this theme, you can use ready-made holiday pages, an animated header, and a dynamic contact form.
Moreover, it has lots of built-in styles that can help you build unique websites. And the built-in modal window system with auto-triggering and multiple window types can to help create popups easily. Lastly, it has quite impressive documentation that can help user to use its full power.
9. XStore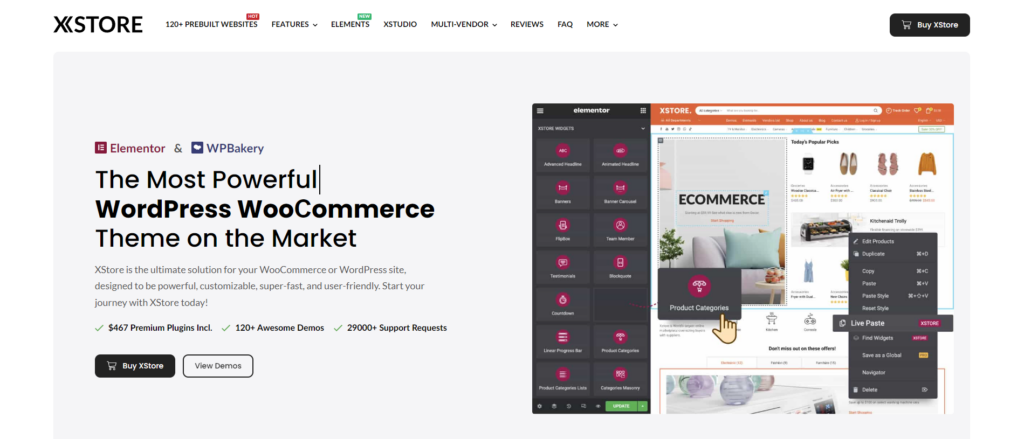 XStore is one of the most optimized multipurpose WooCommerce themes that can be used as a marketplace theme. Its minified JS and CSS files make it super optimized and lightweight. Also, the custom code in template settings can help to customize the theme.
It supports most of the popular drag-and-drop page builders to make it beginner friendly. Moreover, it's GDPR compliant so you can have a bigger audience for your site.
10. ListingPro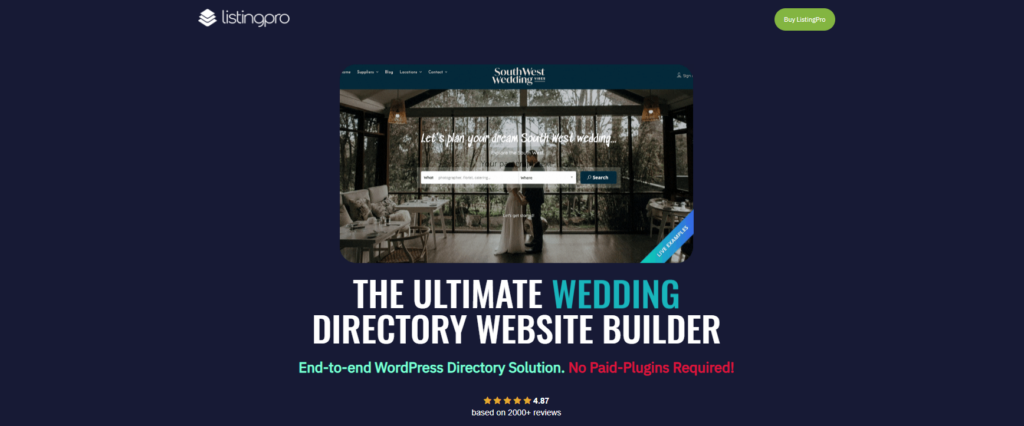 ListingPro is a complete solution for building a marketplace website. It has built-in appointment booking, event calendar, card, listing, coupon cards, etc. which can help you to create a proper marketplace website. It also has a user dashboard, and an admin dashboard to make things easier for the users. Moreover, it has an ad campaign option to promote products or shops.
If you're searching for a WordPress marketplace theme with useful features, this can be the best option for you.
11. Electro Electronics Store WooCommerce Theme

Electro is a WordPress marketplace theme specially made for electronic stores. It has 6 pre-defined header styles that can help you to start with your header fast. Additionally, it has 9 pre-defined color schemes for making your site visually pleasing.
While getting started with this theme, you'll have 11 pre-built essential pages, and 5 different types of home pages. Overall, it gives features that can help users get started fast. Besides all of that, it supports various post formats so that you can use custom post formats.
12. Listeo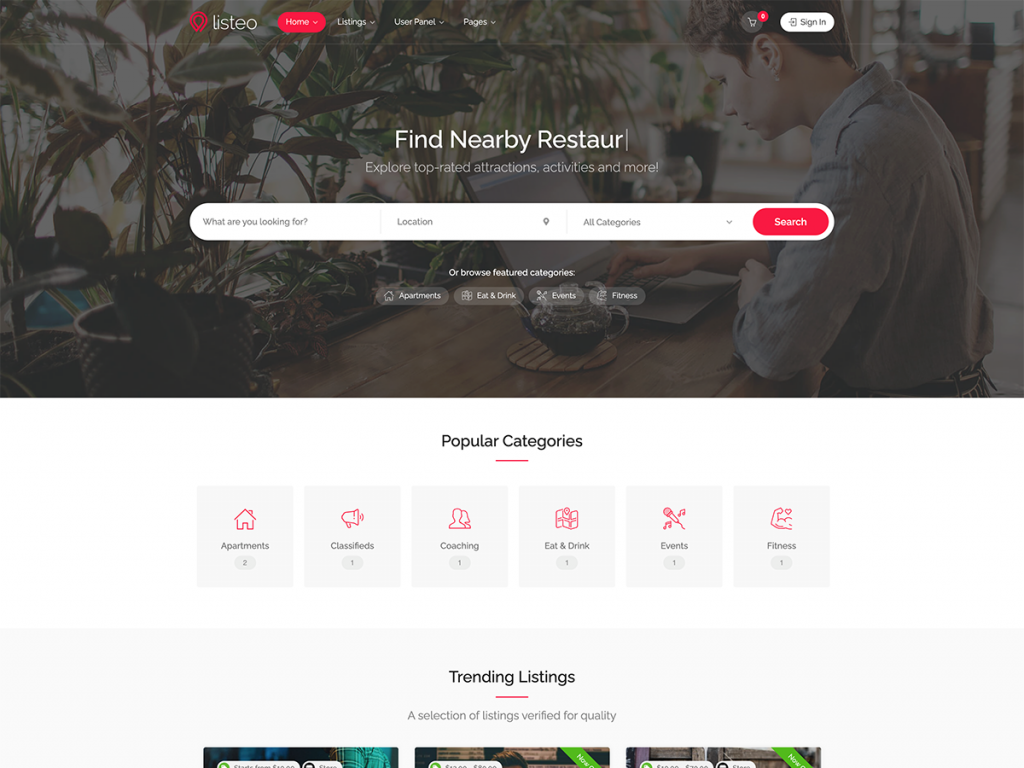 Listero is a multi-purpose WordPress marketplace theme that is mainly focused on the marketplace. It has different types of guests and admin roles for the team of users. It also ensures the security of the website.
This WordPress marketplace theme offers Google reCaptcha, AJAX-powered search results, smart listing reviews, private messages, and a revolution slider. All these things can surely help anyone who is searching for a protected website.
13. Restly


Restly is an SEO-optimized, mobile-friendly, and WooCommerce-ready WordPress marketplace theme that is perfect for building a marketplace. It supports RTL and is compatible with WPML for international and local users. Also, it includes the child theme.
This WordPress marketplace theme is technologically advanced. It supports the latest version of WordPress and is compatible with Elementor.
Conclusion
Finding the right theme for your marketplace website has come easier with our suggestions. We hope you've found what you're looking for. In case you're still confused about what theme to choose, we would recommend you to try the first one, Beetan.
If you need more suggestion regarding WordPress or WooCommerce, feel free to contact us through the comment, or post your questions on our WooCommerce help Facebook group.