Are you looking for efficient strategies to sell your company online as a digital marketer? Are you eager to learn about the must-have popular WordPress marketing plugin? WordPress now offers powerful digital marketing plugins to help you increase your presence in the competitive commercial world. These robust plugins help you with all aspects of marketing, including SEO plugins in WordPress, email marketing, user experience tracking, and many others. Choosing the top WordPress digital marketing plugins that perfectly meet the requirements and objectives of your business can be challenging. We suggested the best WordPress digital marketing plugins to help you improve your customer base and online business.
The most powerful 13 plugins for digital marketing 2023
1. All in One SEO

The user-friendly interface of All in One SEO Pack makes it easy to optimize your website for higher search engine rankings. By incorporating this WordPress marketing plugin, you may manage SEO-related tasks, create XML sitemaps, delete duplicate material, and add tags. The right way to configure WordPress SEO is made simple using AIO SEO. You may customize your website's SEO settings based on the specific requirements of your business according to this clever WordPress SEO setup wizard. There is some conflict regarding Rank math vs Yoast compared with All in one SEO Plugins in WordPress but you can get the final result after using this plugin. You can easily optimize your blog posts and web pages for your SEO keywords to achieve higher SEO rankings. You can also use the pre-configured SEO content analysis tool that is already installed in the Gutenberg block editor and the Classic Editor. To help you increase traffic through SEO-rich snippets, Google highlighted snippets, breadcrumb site links in SEO, and picture SEO search results, AIO SEO has a built-in smart SEO schema markup tool.
2. OptinMonster

The greatest popup creator and WordPress marketing plugin is OptinMonster, which can help you expand your customer base, boost revenue, and grow your company. With the OptinMonster popup builder and conversion toolkit, you can turn abandoned website visitors into subscribers and customers. You can quickly and easily create interactive popups for your website, including gamified spin-a-wheel opt-in forms and email subscription forms, by using the simple popup maker on OptinMonster. The campaigns from OptinMonster won't irritate your visitors as another popup plugin in WordPress do. You can display the appropriate message to the relevant user at the proper moment without the need for unwanted interruptions according to its clever targeting and personalization tools. This plugin also offers mobile popups, so your marketing messages will always look great on all devices. The OptinMonster popup builder is optimized for both web and server performance.
3. SeedProd

SeedProd is a drag-and-drop WordPress marketing plugin. SeedProd was created in 2011 and allowed you to create a Coming Soon Page or a Maintenance Mode Page. Your WordPress custom theme can be specifically built. Headers, footers, archives, global parts, product pages, carts for WooCommerce, and more are available for WordPress.The fact that SeedProd is a No-Code Website Builder is the best feature. No coding experience or knowledge is required. Although SeedProd is the greatest page builder. You can also use Gutenberg Page Builder, Elementor Page Builder, Beaver Builder Page Builder, Divi Page Builder, etc. With SeedProd, you can create a page that hides your website from users and search engines like Google while it is under development or maintenance mode. You can execute private website development.
4. Smash Balloon Social Photo Feed
SmashBalloon is the most popular WordPress marketing plugin. It displays posts from your Instagram accounts, either in the same single feed or in multiple different ones. It allows you to automatically integrate with many of the popular GDPR cookie consent plugins and includes a 1-click easy GDPR setting. You can change the picture size, backdrop color, image spacing, number of columns, width, height, and other aspects. Each of your Instagram feeds can be completely customized using the built-in shortcode options in free WordPress responsive themes for selling products online. This plugin increases engagement between you and your Instagram followers. Also, increase your followers by displaying your Instagram content directly on your site. To keep your website looking current and your audience interested, automatically push new Instagram material to it.
5. WPForms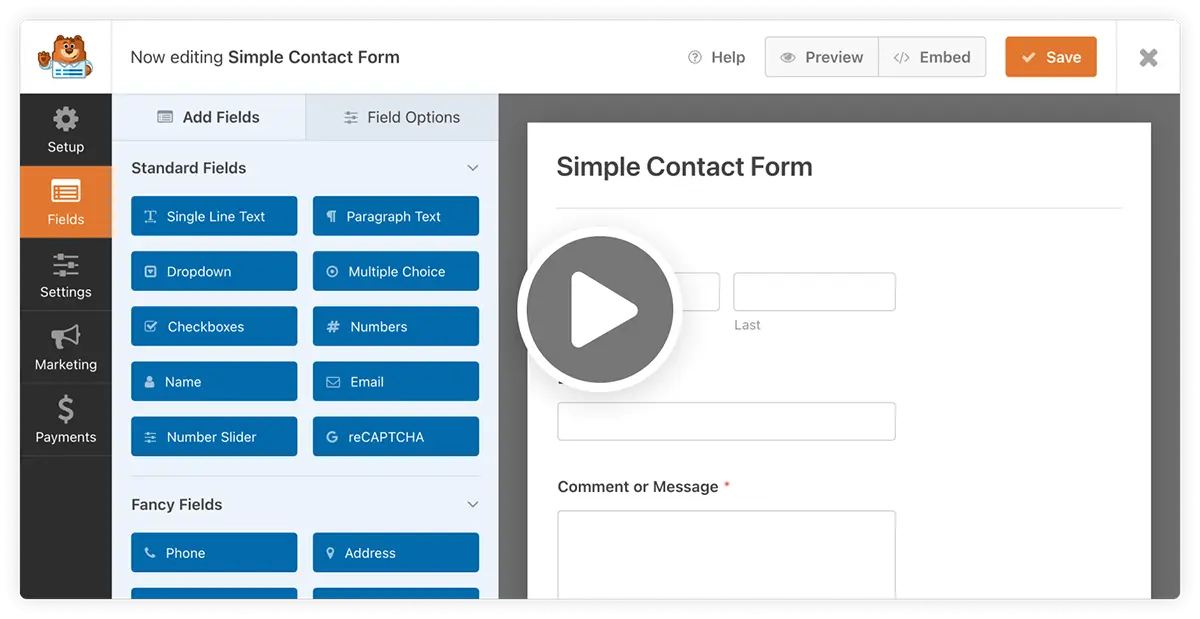 WPForms is a contact form builder plugin and a great WordPress marketing plugin. Designing eye-catching contact forms, feedback forms, subscription forms, payment forms, and other forms for your website is quick and straightforward with WPForms. Your contact forms will always look fantastic on all devices, according to WPForms, a contact form solution is 100% mobile responsive (mobile, tablet, laptop, and desktop) because we recognize the importance of speed in SEO, marketing, and conversion. WPForms' contact forms are also well optimized for web and server performance. One of the fastest WordPress contact form builder plugins in the market, in our honest opinion, is WPForms. Most of the time people want to add Recaptcha to their contact form and they are searching for how to add google Recaptcha keys to the contact form. The plugin has all the fields you require, including star ratings, file uploads, and multi-page contact forms with progress bars. You may quickly collect money for reservations and orders or combine your contact forms with an email marketing tool. You can perform everything with WPForms.
6. MonsterInsights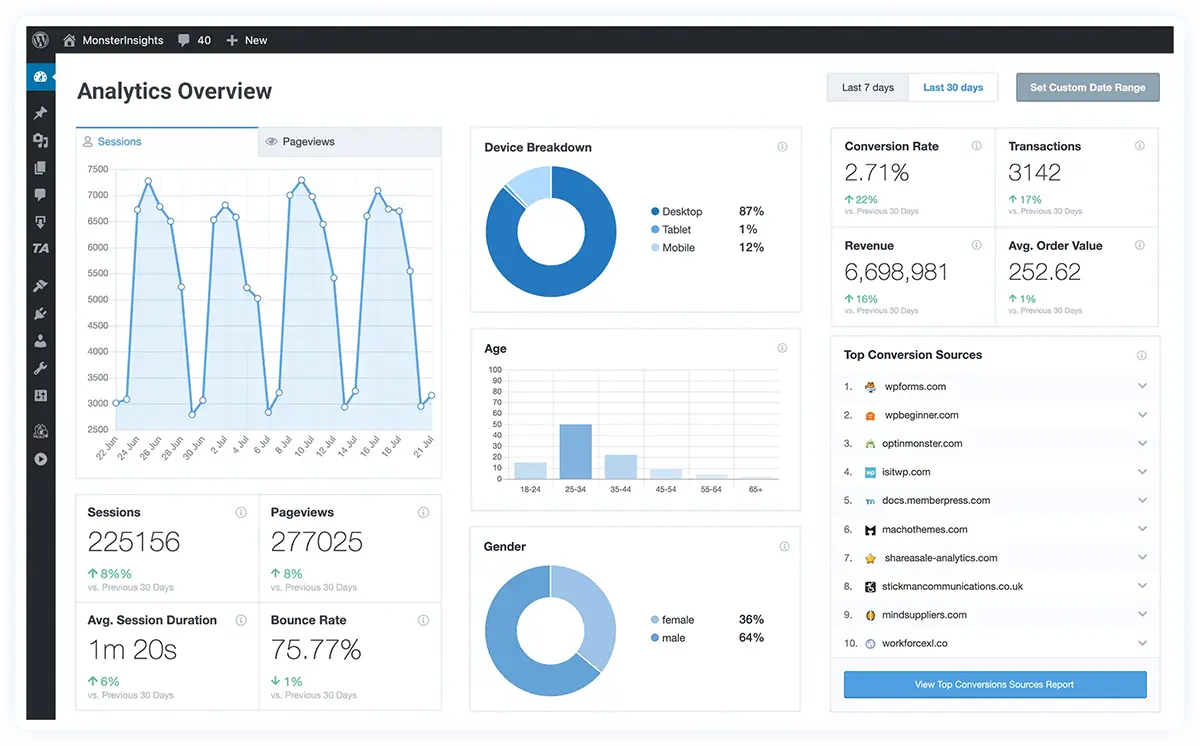 MonsterInsights is a Google analytics and WordPress marketing plugin. When you are aware of how users access and interact with your website, it is simple to double both traffic and purchases. You can confidently expand your business by using MonsterInsights, which provides you with the statistics and facts that matter. Contrary to other WordPress plugins google analytics, MonsterInsights makes it simple to activate all of Google Analytics' advanced tracking features without needing to hire a developer. The best part is that MonsterInsights offers a WordPress analytics dashboard that displays useful analytics statistics inside your WordPress dashboard. This plugin has developed specialized reports that cut out unnecessary data and only display the essential statistics of what is working and what is not. Millions of small businesses and well-known companies like Microsoft, Bloomberg, FedEx, Yelp, Subway, etc., use MonsterInsights to configure Google Analytics on their WordPress websites. MonsterInsights uses Google Analytics universal tracking, so you can monitor your users across platforms and devices.
7. Revive Old Post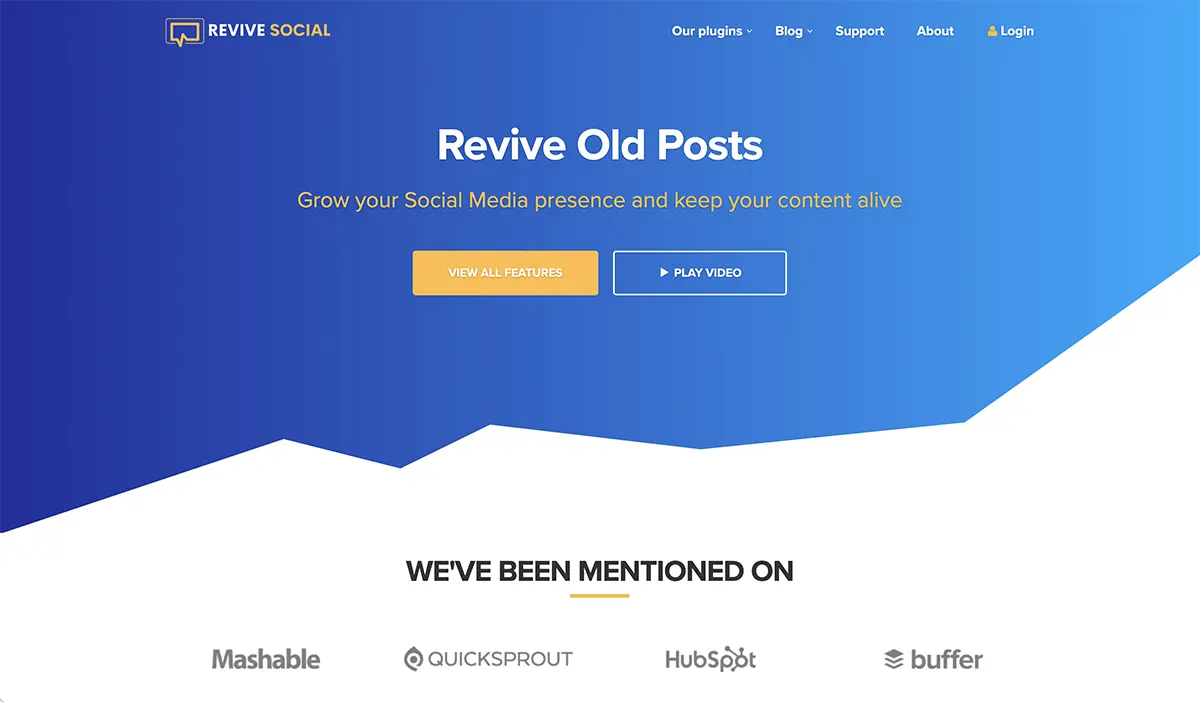 Revive Old Post is a must-have WordPress marketing plugin created to help website administrators boost their website traffic. You don't have to install any social media plugin for WordPress as it is operated by automatically publishing posts and information from your website to social media networks, including Facebook, Twitter, Google My Business, LinkedIn, and Tumblr, it can increase their social media followers and keep their current followers interested. Revive Old Posts is the go-to social media automation and scheduling plugin for WordPress, trusted by more than 40,000 website owners. Use Revive Old Posts to automate some of your social media workflows and save time when marketing on social media. With this plugin, you may arrange how frequently your older and current content is shared on social media. You can set the time between posts or, for more advanced scheduling (PRO), specify the day of the week and the time of day you'd like the plugin to post to social media.
8. ThirstyAffiliates Affiliate Link Manager

ThirstyAffiliates provides bloggers with the resources they need to use affiliate marketing to promote their WordPress websites. It is a WordPress marketing plugin for bloggers. There is no complex setup. It is simply an additional post type in your admin area and an additional button in your Visual Editor. Even as you are writing, you may instantly add affiliate links to ThirstyAffiliates using the Quick Add button. This plugin is compatible with any affiliate themes for WordPress. By using ThirstyAffiliates to manage your links, you can make the necessary updates without having to go back and update the link in dozens or hundreds of articles. All three safe link redirects-301 (the default), 302, and 307-are available as options. Link redirection prevents malware from replacing your affiliate links in your visitor's browser once they have been scrapped.
9. Uncanny Automator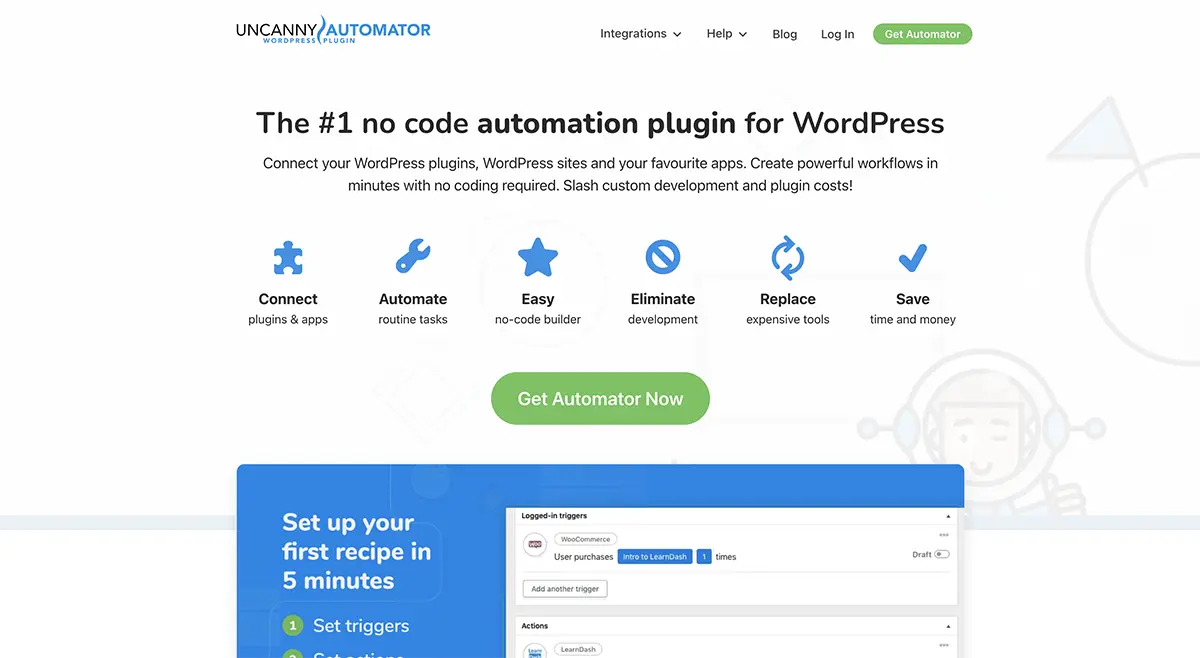 Uncanny Automator is the fastest and most effective way to use no-code automation on your WordPress website. Create automation in minutes that uses countless recipe combinations to link your WordPress marketing plugins, websites, and third-party apps. The Automator is incredibly powerful and comes with built-in automation support for popular WordPress plugins and apps. Uncanny Automator does a single plugin; there's no need to invite conflicts and performance issues with many extra integration plugins. This plugin posts fresh content to Twitter, Instagram, Facebook Pages, Facebook Groups, etc. You can send data to Google Sheets to generate charts or reports or manipulate data outside of WordPress.
10. Subscribe To Comments Reloaded

Subscribe to Comments Reloaded is a powerful WordPress marketing plugin; people may subscribe to new comments on your blog posts. However, to unsubscribe, a person must click the "Manage your subscriptions" link in the email notification. By clicking that, a personalized subscription management page for your blog opens. With the help of the most recent WordPress features and capabilities, it solves most of the problems with Mark Jaquith's version. It enables a double opt-in procedure for administrators. This plugin has a One-Click unsubscribe, and it asks customers to confirm their membership by clicking on a link they will receive in an email. Moreover, you can use any membership plugin in WordPress so that your user will be yours forever.
11. AdSanity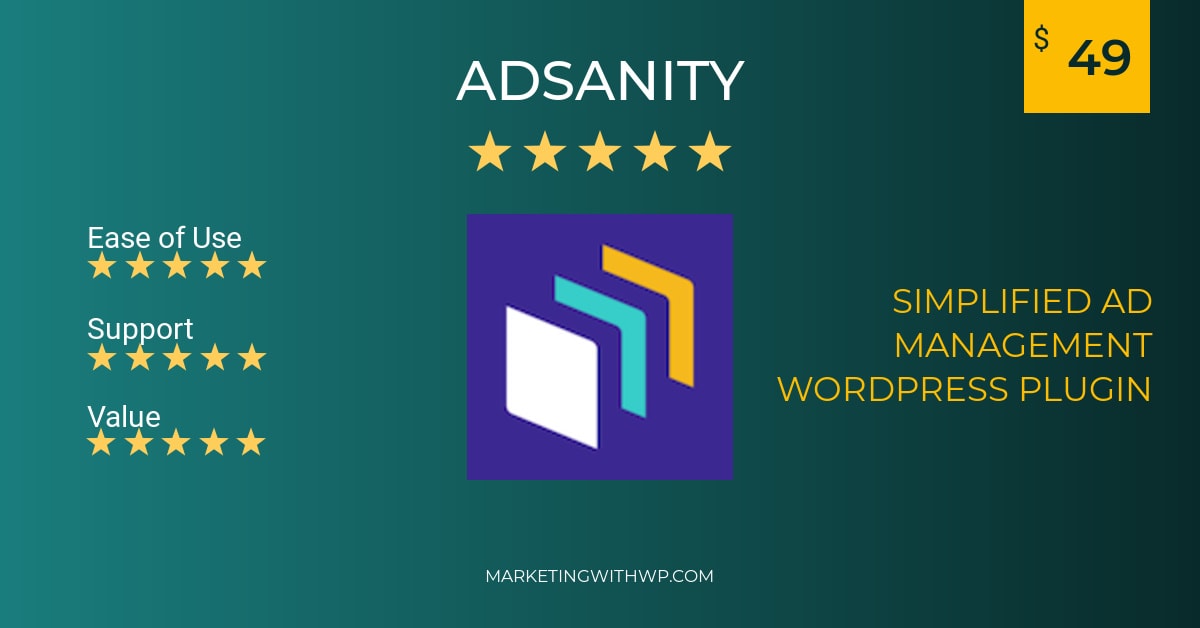 You may manage your advertising more easily with Adsanity by using the accustomed WordPress interface. It is the most popular WordPress marketing plugin. Adsanity's ready-to-use widgets and integrated visual editor buttons; make adding advertisements to your website are made easier. You can design an ad running locally or utilize an external ad network like Google Adsense. It is user-friendly for beginners and doesn't compromise functionality. You can begin by giving your advertisement a title. Internally, this term will be used to designate that specific ad unit. You then need to select the ad size. By creating ad groups, you can also group advertising in your most popular free WordPress WooCommerce theme. These ad groups can be added to posts and sidebars. You can select columns and the number of ads to display overall. This is quite helpful when you want to show a lot of smaller adverts on your sidebar.
12. Shared Counts

A WordPress plugin for social media share buttons is called Shared Counts. Today, social media marketing is an essential part of any company's growth plan. Social media network is a very effective means to communicate with more potential clients if you want to. Sharing buttons enhance traffic and engagement by enabling people to share your posts and pages with their connections on social media. It is also called the WordPress marketing plugin. Visitors to your website are encouraged to share your material on their social media timelines through social share buttons. This makes it possible for their friends and followers to see your material and add comments, likes, and re-shares. Facebook, Pinterest, Yummly, and Twitter buttons support social count display and tracking. The Shared Counts plugin may also display your social share counts without making your website slower. Using the Shared Counts plugin, you can add social sharing buttons above, below, or both above and below content. These share buttons don't always show and are static.
13. PushEngage

PushEngage is a powerful web push notification solution that helps interact with and keep visitors on your site even after they have left. To create a powerful web push notification plugin that performs all you need to increase traffic and sales. It is a powerful WordPress marketing plugin. PushEngage allows you to deliver various notification types. These consist of notifications for fresh blog posts, product releases, cart abandonment reminders, triggered notifications, messages about website earnings, and personalized messaging. A series of automatic notification messages can be set up without much difficulty. When you send notifications, users don't even need to be online or on your website. By dynamically segmenting your push notification subscribers depending on their activities, PushEngage delivers dynamic segmentation.
Conclusion
Some reputable websites like CNN, The New York Times, eBay, BBC America, Facebook, and Newsroom use WordPress for their digital marketing activities. You may track website traffic, minimize image size without sacrificing quality, safeguard the website from hacker attacks, and do so much more by integrating the incredible WordPress digital marketing plugins. Here, we have arranged some WordPress marketing plugins for you. We hope you will be helpful.