Do you want to choose the right free WooCommerce themes for your business? Welcome to the most detailed and in-depth article about choosing the best WooCommerce theme. After reading this, you will be able to choose your preferred theme without any difficulty and choose the suitable theme for your needs.
Although this will be a lengthy read, we guarantee that it will be worth your time and attention.
Do you know why you need to choose the right WooCommerce theme? Because it'll save you time, and money and will give you a better user experience. Having the right theme for your audience is like having a good salesman who will do your publicity 24/7. So, why not be peaky?
Choose the Right WooCommerce Theme
There are 1,300+ WooCommerce themes in the WordPress theme repository. So it takes time to find the right theme. For simplification, we need to consider some factors to choose the right theme.
1. What's your priority
Before start choosing the right WooCommerce theme, you should think about your website's goal. This is the most important thing you can do. It determines almost everything about your website. A website with less than 100 users will be considerably different from one that offers 10,000 users depending on how you improve SEO ranking on WordPress.
Going over the broad ideas will be a waste of time. There are many different sorts of free WordPress themes to pick from. Determine your priority and go over specific themes. However, if you don't have time to go through the search process at the WordPress theme repository.
2. Responsiveness
94% of people judge websites based on the responsive web design, that's why your theme must be responsive. To test the theme responsiveness, you can check it on various sorts of screens. Being responsive used to be a choice, but now it has become essential.
To check the responsiveness of the theme,  try this theme on different sizes of the mobile, tabloid, laptop, and monitor screens. You can also use Responsive Design Checker to see if the theme is responsive.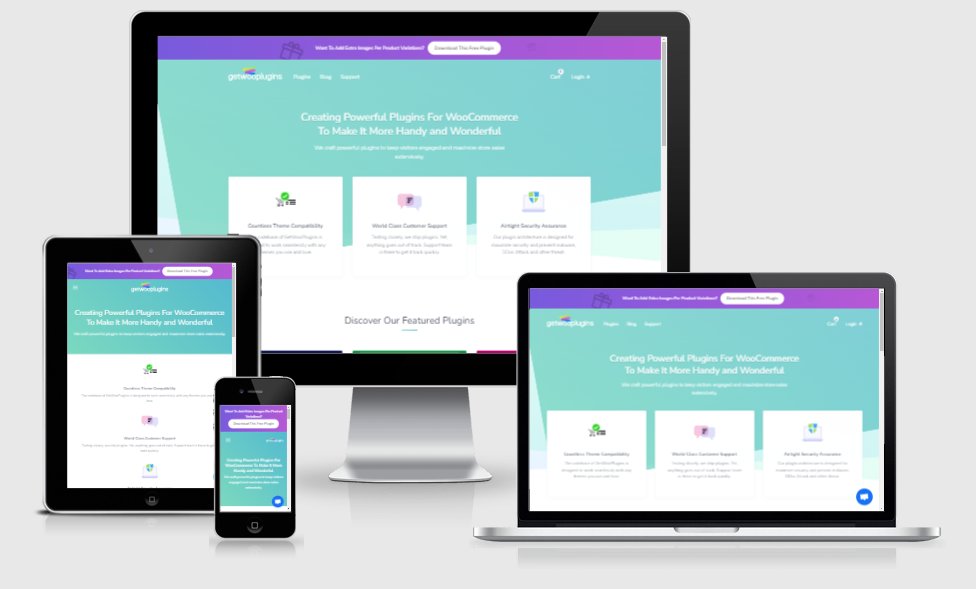 Focusing on responsiveness varies from person to person, if your focus is on finding a highly responsive theme, you can choose the right theme from the best responsive WordPress themes to use in 2023
3. Compatibility with plugins 
A plugin is a piece of software that can be integrated with your site. It allows you to build any type of website. From e-commerce to portfolios to directory sites, by adding new functionality or extending current functionality on your site. If you're planning a long-term game, you'll want to pay special attention to the plugin's compatibility. 
You should check your theme's compatibility with the plugins. You should examine it first if you already know what kind of plugins you'll use. If not, don't panic; we've got you covered. You can choose the plugins you need from how to choose the right plugin for your WordPress WooCommerce website or simply see if it's compatible with popular plugins like WooCommerce, WooCommerce Variation Swatches, or others popular plugins.
Are those compatible with the theme you've chosen? If yes, you're ready to go; if not, find another theme! 
4. Browser compatibility 
When you develop a website, you want as many people to visit as possible. Visitors are using a variety of browsers, including chrome, Firefox, Brave, Edger, and Internet Explorer.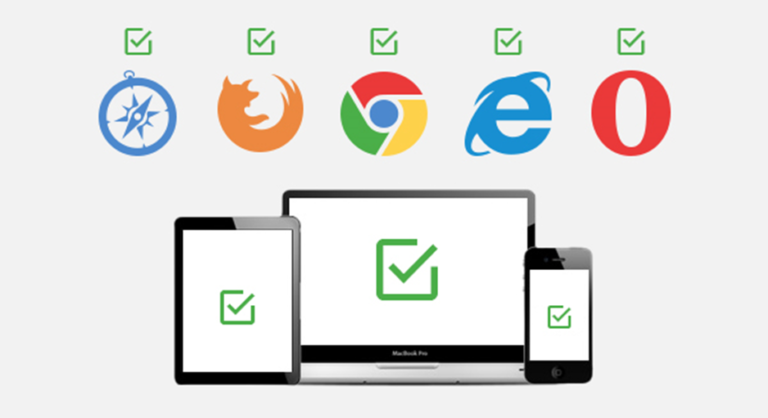 Check to see if the theme is compatible with those browsers. If it isn't indicated, try running a manual test to get the best results. You can also use owerMapper to check different types of browser compatibility.
5. Translation Able 
There are numerous countries in the world where English is not the primary or most important language. When users from those nations visit a website in their language, they feel more at ease. If you're creating a global website, you'll need to enable translation. You can choose the best translation plugins for WordPress.
Being Translation Enabled is a feature that allows your site to be automatically translated into the local language when viewed from a non-English location. Check to see if the theme you're considering is translation-ready.
6. SEO friendly
The key to increasing traffic to your website is SEO. This section benefits from the sum of coding techniques. If you know how to read code, you can look at the source code to see if it's optimized for SEO. You can choose SEO-friendly WordPress themes to optimize them well. If not, you may check it out using a free online tool like the W3C markup validation service.
7. The loading time of the site
If a page takes longer than three seconds to load, 53% of mobile site users will abandon it. The numbers indicate that we should always pay attention to the site's loading speed. We must keep this in mind when selecting a theme.
To keep users busy and stay on the page continuously, you can consider evaluating the theme's loading time. You can also use lightweight WordPress themes to speed up your site.


Users are more likely to stay on a website if it loads quickly. Also, Google doesn't rank up the sites that seem too bulky and take too long to load. You can check the loading time of a site, using tools like GTmetrixt. You can also read useful ways to speed up your WooCommerce store.
8. Updated theme 
WordPress continuously updates and it's important that the theme you're choosing is also updated from time to time. Without a continuously updated theme, you may miss many new features that can give a better user experience. Check the changelog of the theme update, it'll give you an insight into how frequently it gives updates.
Consider choosing a theme that takes frequent updates. It's an effective technique to detect the latest feature-focused theme.
9. Avoiding theme bloat 
Adding various features, such as adding HD images, music, and gifs may seem interesting but it makes the site heavy. For being heavy, it takes too long to load. According to "Think with Google", 53% of users lose interest when it takes more than 3 seconds to load. When choosing a theme, bloating should be avoided at any cost.
10. Breadcrumbs
Breadcrumbs offer step-by-step navigation. It allows users to see where they are on the website. Breadcrumbs are necessary because the purpose of WooCommerce websites is to keep consumers interested. As a result, when visitors spend a lot of time on the site, they frequently lose track of time and spend more time on the site.
You can measure the time spend on your site with the help of WordPress analytics plugins. Breadcrumbs assist them in navigating the site. It's critical to make use of such a function to provide comfort to users. As a result, you should double-check that the feature is available in the theme you've chosen.
11. Don't miss Connecting with social media 
Providing your social media address on your site increases your site's authenticity. It also helps to generate a low spam score. So, check that your selected theme has the option to add social media accounts. You can insert the best social media plugin for WordPress.
12. Watch the live demo & rating
You can find the link for a live demonstration of the theme and rating when you view a theme. There is no harm in watching the theme live and it'll give you an idea that how your website will look after completion.
The rating and review is a great section to know about the feedback of the users. It'll help you to decide to choose the theme. You can add the best review plugins for WordPress for your customer.
13. Support & Blog
The relationship with the theme author does not end after you choose a theme and begin working with it. The importance of technical support in the WordPress world cannot be underestimated. The more you use a theme, the more issues may come across.
As a result, reasonable customer service is also a must. Keep an eye on the theme provider's customer support service to ensure that you get the help you need when required. You can also look at the theme provider's official website. You can find blogs regarding the theme you'll be using.
The more blogs you find about the theme, the easier it will be to use, and you'll be able to seek solutions if you run into any problems. A reputable theme author will offer several blogs and vlogs that explain how to utilize the theme and how to fix any issues that arise.
Conclusion 
All themes vary, but the best WooCommerce themes include the elements we talked about above. Now, you're all set to choose the perfect WooCommerce theme for your business. After launching your site, try those tips to grow your WooCommerce store sales. 
With those factors and tips, you can choose the best WooCommerce theme and also will have a head start. Best of luck with your business and feel free to let us know if you find those helpful.