Flatsome offers a quick view of a product without opening a new tab or reloading a custom product page. You just need to hover the pointer on that product and click on the Quick View. A big pop-up will appear and show the product just like that.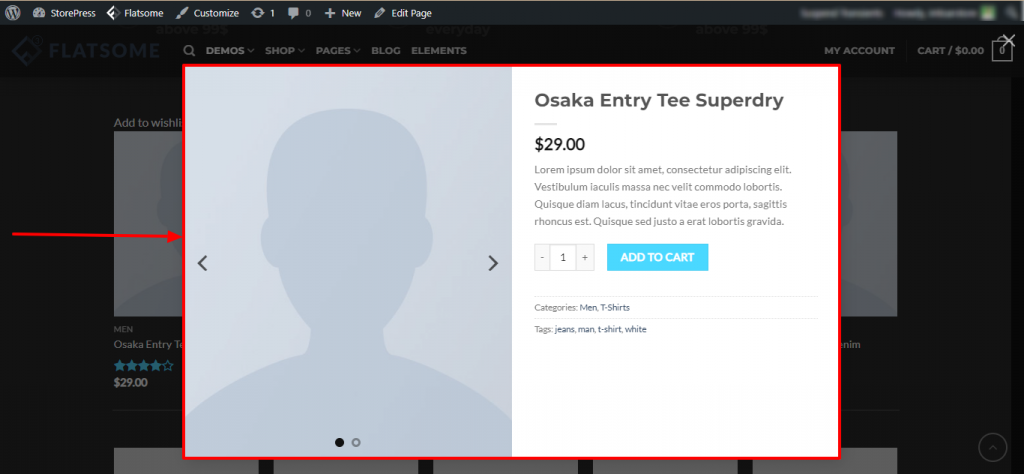 If you don't want to keep it on your site, you can disable it with only 4 steps. This 4 step tutorial is super-easy, codeless, and will only take a maximum of 5 minutes to implement. 
Disable Product Quick View in Flatsome Theme– 4 Steps Only
Step 1: Go to the Dashboard, hover the pointer on Flatsome, and you'll find a dropdown, hover the pointer on the Theme Options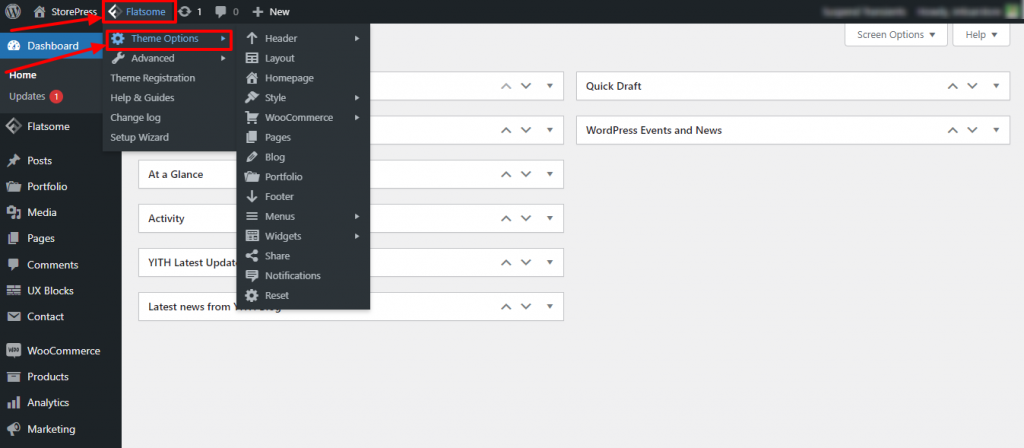 Step 2: After hovering on Theme Options, you'll find a bunch of options. over on the WooCommerce, then click on Product Category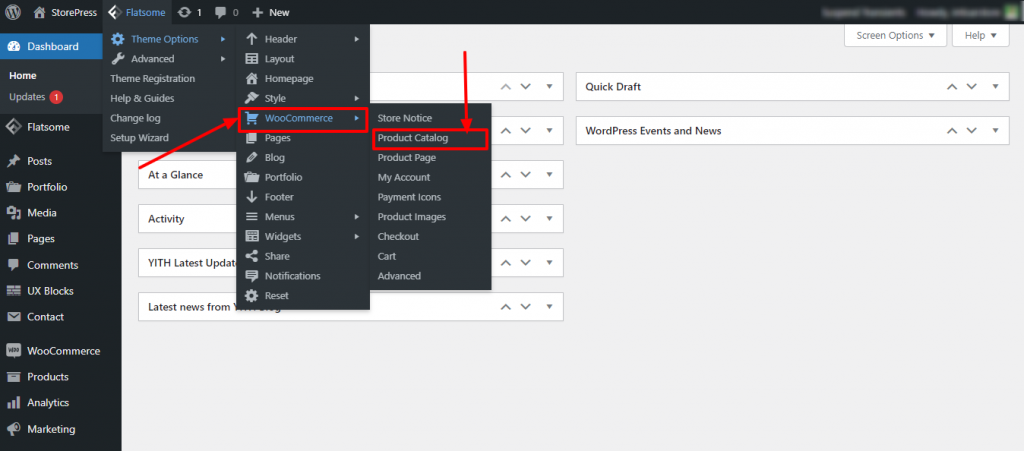 Step 3: A new page will appear after clicking on Product Category. You'll find Customizing options on the left of it.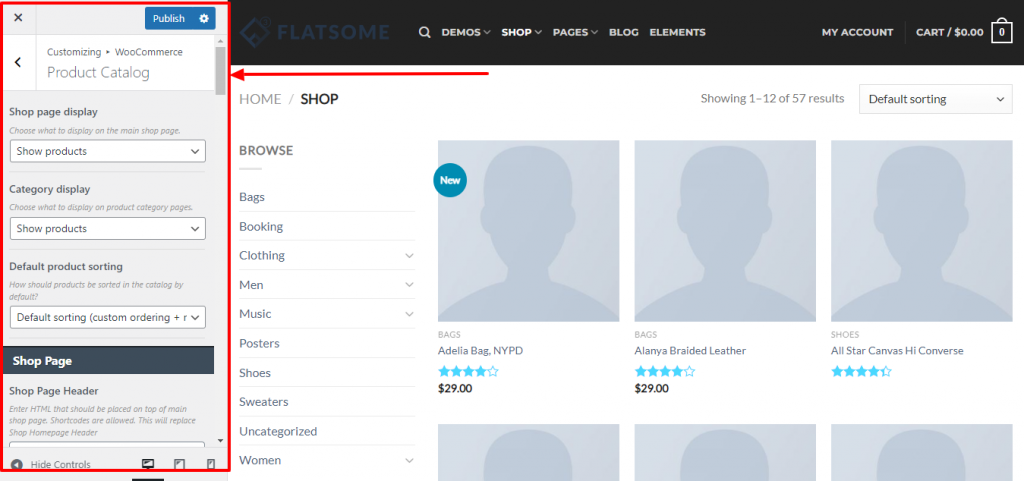 Step 4: Scroll the Customization section, and find the option Disable Quick View. Tick on that section, and click on the Publish button to disable the quick view.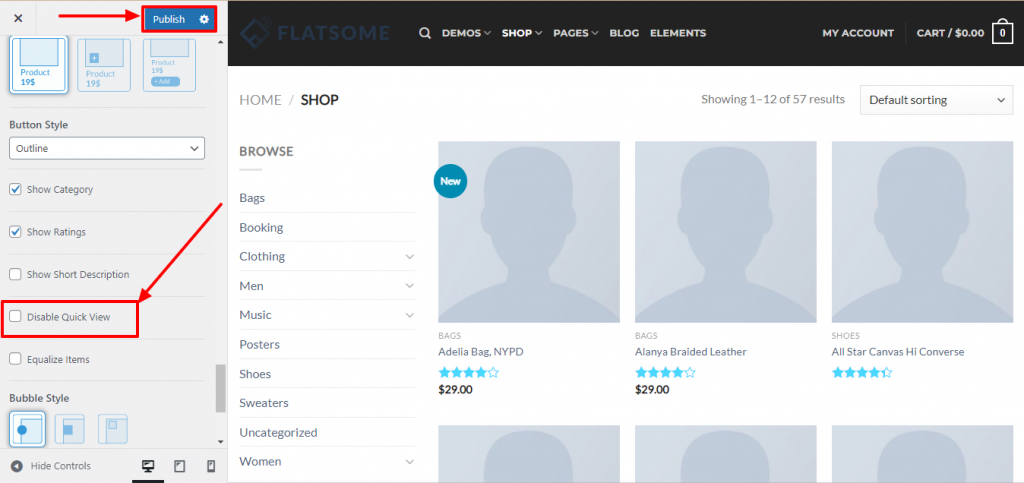 Now, you've successfully disabled the Quick View section. Now reload your website, and you'll find that hovering on the product is not showing the quick view option. This confirms the disabling of the product quick view. 
Final Preview 

Conclusion
Disabling the quick view section is a straightforward process. This process can be changed from time to time. So, if you're unable to disable the quick view section, most probably Flatsome has updated their system. You can disable reviews as well with some simple steps.
Pls, let us know if it's the case, we'll update our tutorial as soon as possible. Also, if you're working with Flatsome, you may need important Flatsome tutorials like this.