Are you going to start a new business of auction products? The best way to start this business is with an auction website. It allows people to bid, and sell to the highest bidder. For making an auction website you need a fantastic WordPress theme for WooCommerce free to attract your customers. Luckily, some great auction themes have been released in recent years. Auction themes are tailor-made with exclusive features, distinct color combinations, and unique elements to make your website fun and interactive. The auction themes integrate features like bidding options, WooCommerce compatibility, advanced filter options, category-based search fields, social media integration, etc.
9+ Best WordPress WooCommerce Auction Themes
1. AdForest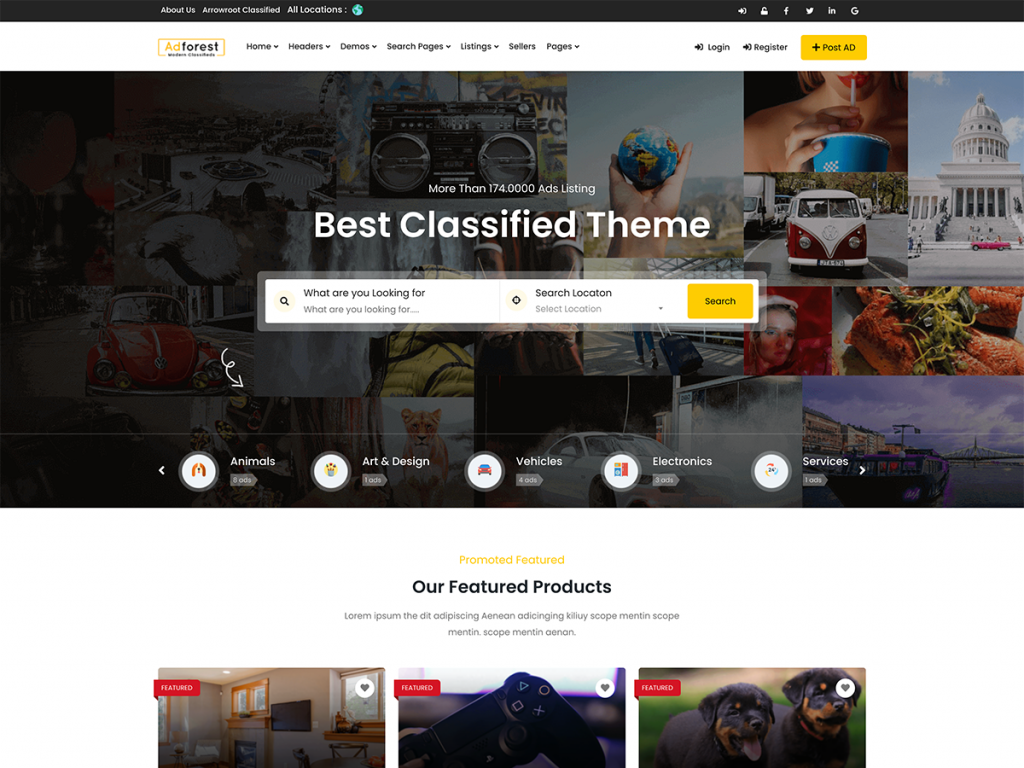 AdForest is a multifunctional WordPress theme that includes several useful features as well as several ready-to-use demos that are ideal for an auction site. There are 18+ pre-built demo websites and a user interface that is very easy to use. The AdForest theme is designed to load quickly and give your content an advantage in search engine results. You can build a multi-vendor for WooCommerce websites like the famous Aliexpress, Amazon, eBay, Flipcart, etc. easily with AdForest. Bidding and advertising are two of the most important features of this theme. More than 10k people are using this theme. If you are going to buy this theme you need to pay $69.
2. Adifier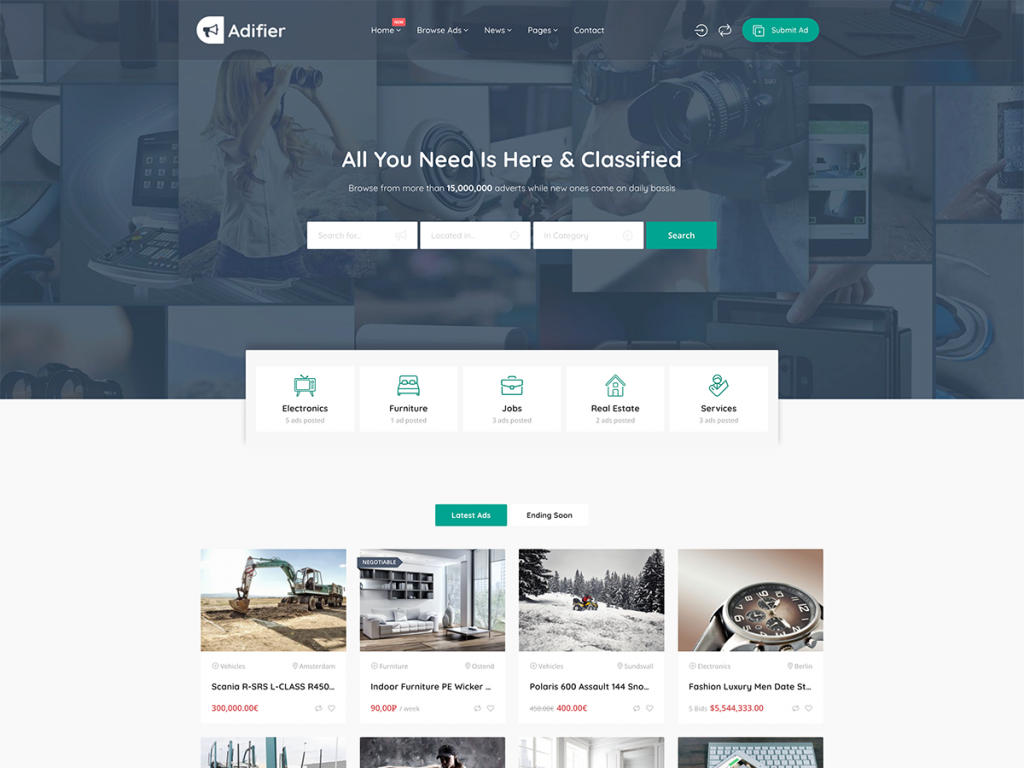 Adifier is a Classified Ads WordPress theme that you can use for an auction website. Here includes an auction mechanism that you can activate to allow buyers and sellers to negotiate the highest possible deal in a given transaction. There are 14+ pre-built demo websites to create your desired auction site. Adifier provides five innovative search options depending on the type of personalized field. These are standard browse, sort orders, layouts, filtering search, AJAX browsing, and map browsing with the help of Google map plugins for WordPress. These innovative search options ensure that your audiences achieve the most effective search results. You will get several fascinating elements with Adifier, which is a trendy feature. It comes in both a paid and free version. If you are going to buy this theme you will have to pay $49.
3. Cityo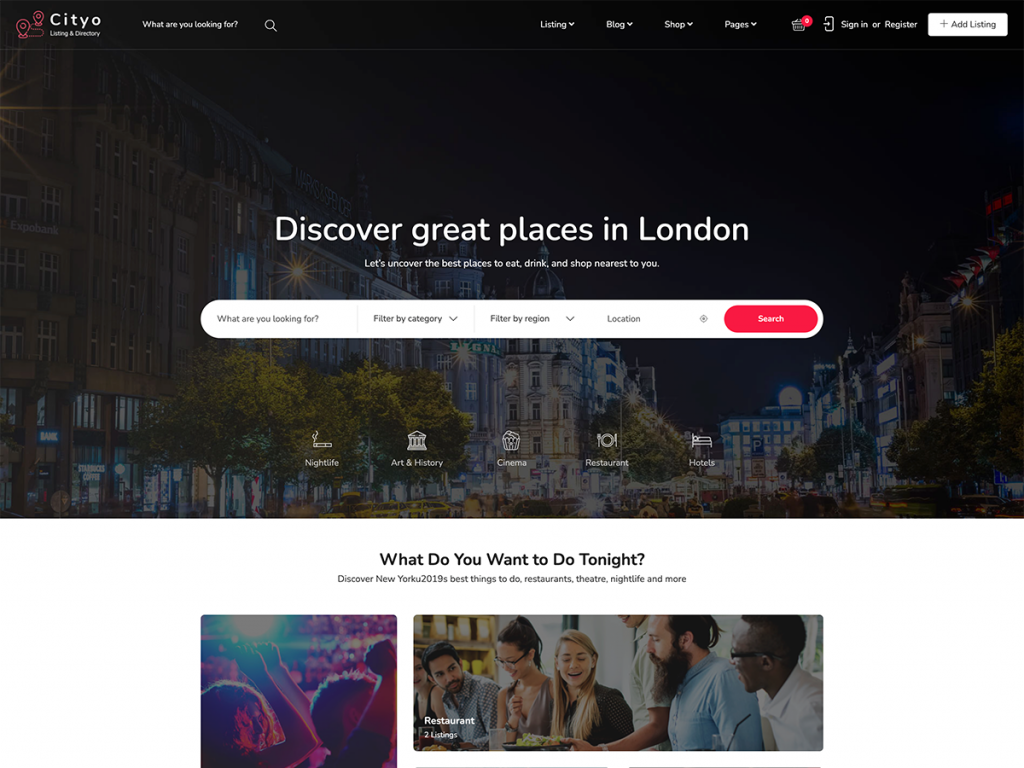 Cityo is a beautiful WordPress theme for creating a fantastic auction website as well. The theme provides 5+ pre-built homepage layouts. Cityo uses Elementor, a powerful drag-and-drop, and front-end page builder. The best thing is that you don't need to learn any coding to build a website using this theme. Cityo has extra features to earn money by monetizing listing submissions by selling different listing submission packages with the help of a membership plugin in WordPress. For buying this auction theme you need only 48$.
4. CarSpot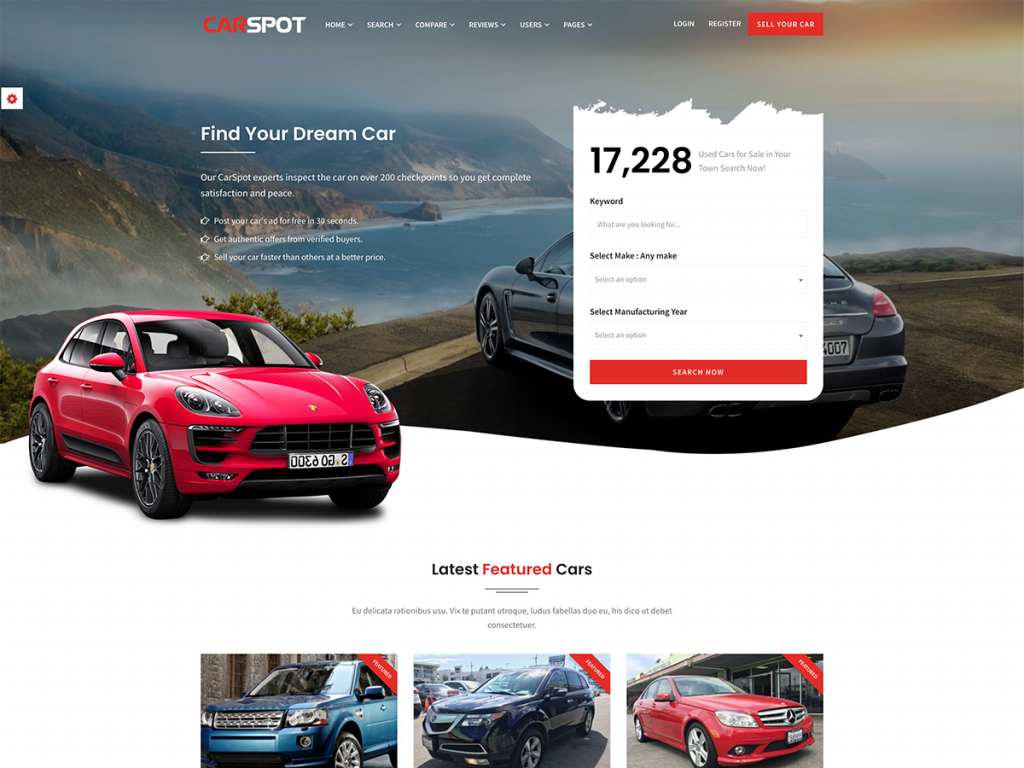 CarSpot is a flexible & powerful classified ads theme that contains all the features you need to build an auction website as well. It includes all of the ad posting features you'd typically find in a custom WordPress car dealer theme or WordPress car rental themes, including comparison, search filter, modern gallery, review system, default layout, bump-up bds, and more. CarSpot auction theme is built with powerful SEO features and is compatible with all major SEO plugins to help you improve your website's ranking. This premium WooCommerce auction theme offers you more than 9 homepage layouts. For buying this theme with 6 months of support you need 59$ for a lifetime.
5. iBid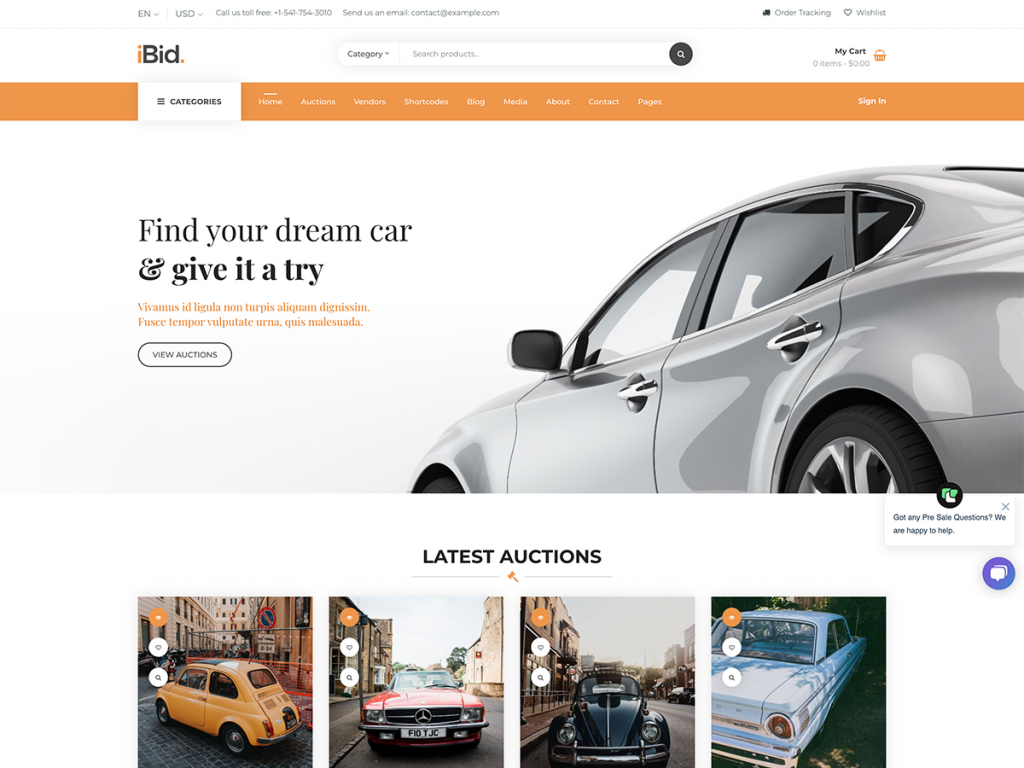 iBid is the only WooCommerce theme you'll ever need for single and multi-vendor auctions and shops. It is fully customizable. It includes 26 different ready-to-use design demo templates. You can quickly import any of the demo design options and have your site up and running in a few minutes. You don't need to know any coding for using this theme. It provides a list of auctions, simple or variable product features, and all in one place. To get an iBid premium with 6 months of support you need to pay 75$.
6. Lisfinity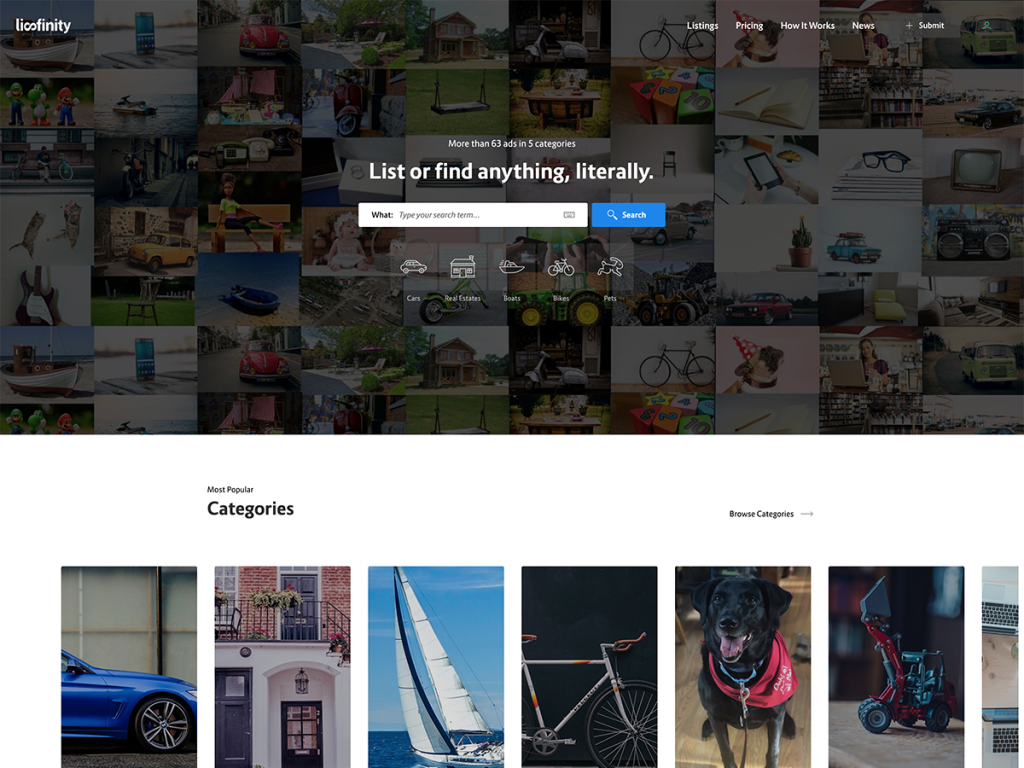 Lisfinity is a classified ad auction WordPress theme that is powerful, flexible, and extensible. The tool provides you with all of the necessary page designs and features to quickly create a fast-loading website. This premium WooCommerce auction theme comes with the most popular drag-and-drop page builder and elementor. You can use this extensive knowledge to customize the layouts of your pages and posts for your website. The theme is designed to help you connect to your intended audience using advanced SEO techniques. If you want to focus more on SEO, you can use the best SEO themes for WordPress. You'll get details documentation and the installation wizard from the friendly support team, which makes you more confident to complete the process. Lisfinity offers a lifetime license with regular updates for only 59$.
7. Knowhere Pro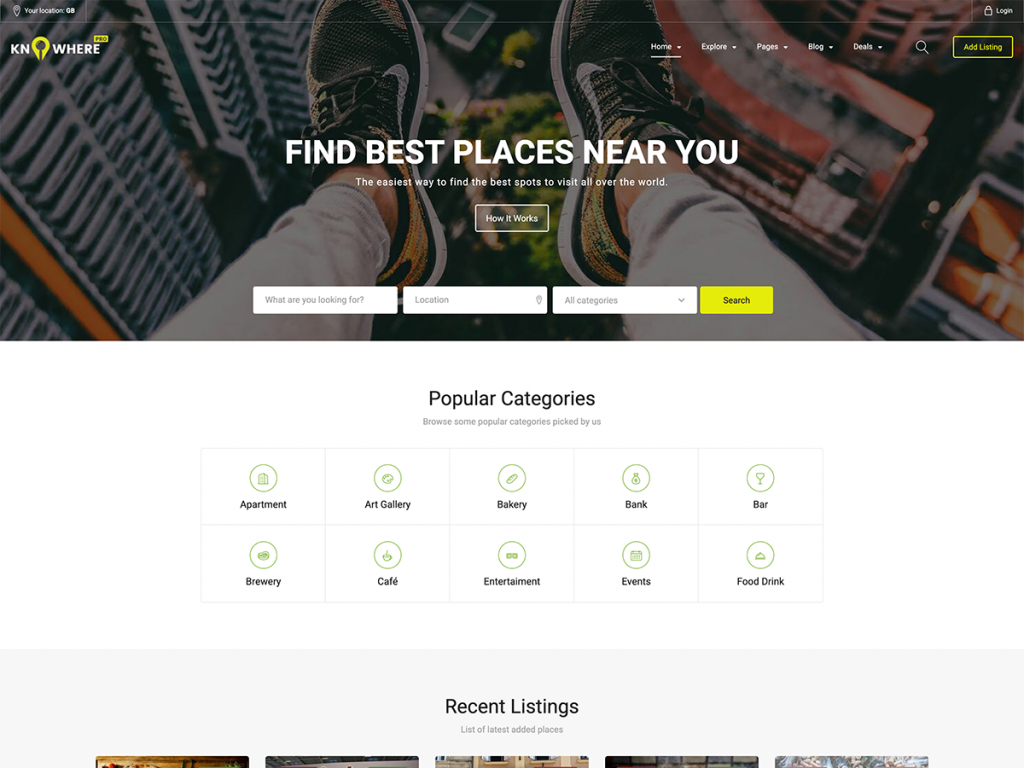 Knowhere Pro is a good option if you want to control your buying and selling business successfully. It's a multi-purpose classified directory theme that fits in perfectly fits this collection of the best WordPress WooCommerce auction themes. The theme provides a simple front-end dashboard where you can easily manage your account details, orders, etc. The theme includes the most popular drag-and-drop frontend and backend page builder, making it highly flexible and customizable. Knowhere supports automated payments via Stripe and PayPal and you can insert a PayPal plugin for WooCommerce. It's modern, clean, and minimal design. You don't need any coding knowledge. To get the Knowhere Pro WordPress theme, you need to pay 59$ only.
8. Wyzi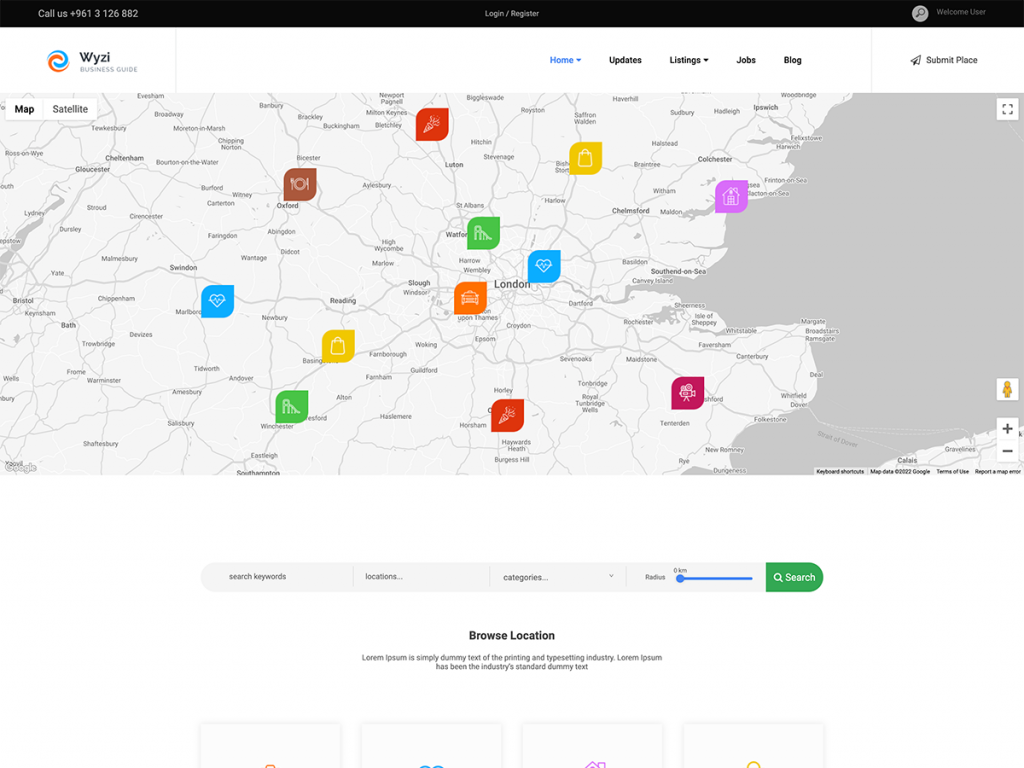 Wyzi is an amazing WordPress WooCommerce auction theme that comes with a large number of features. Wyzi's 10+ ready-made demo layouts and a one-click demo import plugin allow you to create a highly functional auction website. You can easily create a multivendor marketplace WordPress using this theme. Wyzi provides many unique features. Such as the owner can set the commission percentage for vendors in general, or for each vendor separately a different commission. And it has live chat facilities between buyer and seller. This premium auction theme fully supports the WooCommerce plugin. For Wyzi premium you need to pay 59$.
9. Listeo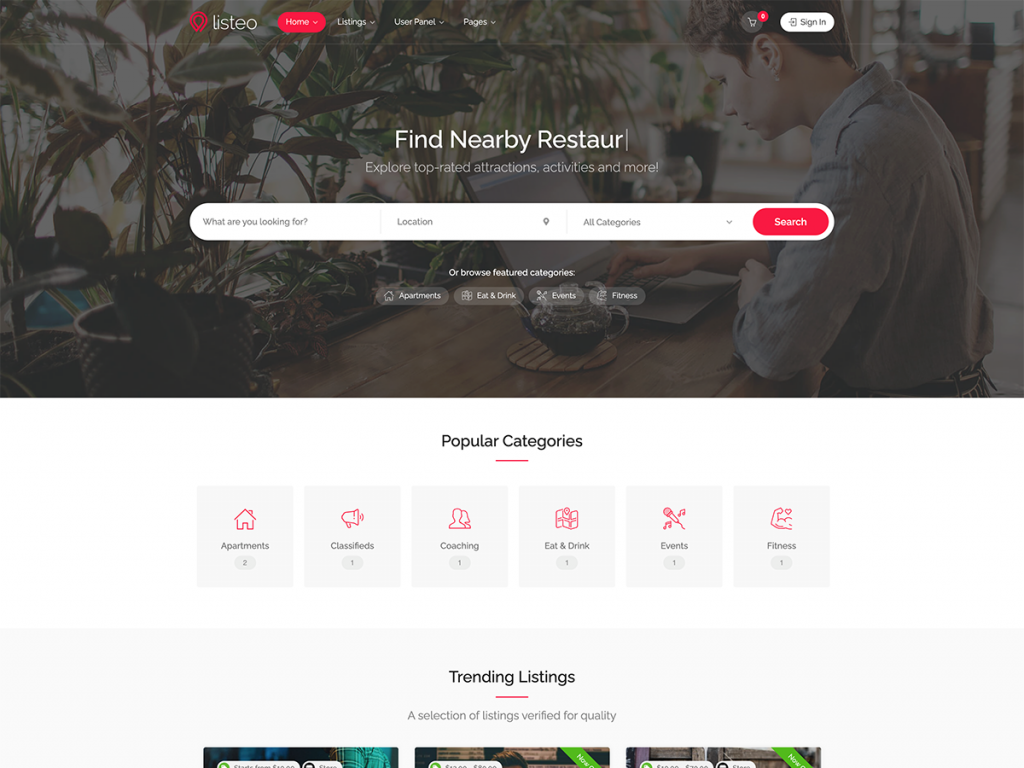 Listeo is a popular WordPress WooCommerce theme for auctions with 5+ pre-built pixel-perfect demo websites. It can also be used to create directories and listings. In this WooCommerce auction theme, the elementor page builder and a large number of features are included that are ready to be customized. Slider reformation, secret messages, a drop-down menu, a contact form, and user management in WordPress are also included. You can create a food & restaurant website with this WordPress restaurant theme. The theme offers an admin to earn from each sale which is incredibly attractive for the owner. And you don't need to hire any professional web developer or designer to manage this website. Listeo is all set to accept auction listings. Listeo has extensive online documentation that will help set up your website quickly. To get  Listeo you have to pay 79$.
Conclusion
Thank you for checking out this collection of the best WordPress WooCommerce auction themes. If you want to explore more, you can go through those 21 top themes for WordPress also. We hope you found this article to be informative and helpful. All of the themes mentioned above are highly useful and feature-rich. These themes will give your auction business a completely new look. Please let us know if you've got your desired auction theme from this list. You can share this list with those who need WordPress auction themes.