WordPress contact form plugin is a very necessary thing for your business if you want to keep connected with your visitors. It's a complete solution to communicate with your visitors. To use this awesome tool, you just need to find a proper contact form plugin and use it.
Though you can create a WordPress contact form without a plugin, it's too much coding that requires too much technical knowledge and time. So, to keep things easy and secure, you need to use a contact form plugin.
Benefits of Using a WordPress Contact Form Plugin
Easy integration method of the contact form
Protection from spam emails, and keep them secure
Email approval and filtration system to get rid of irrelevant emails
Better design and user experience to attract visitors
Best WordPress Contact Form Plugins
1. Contact Form 7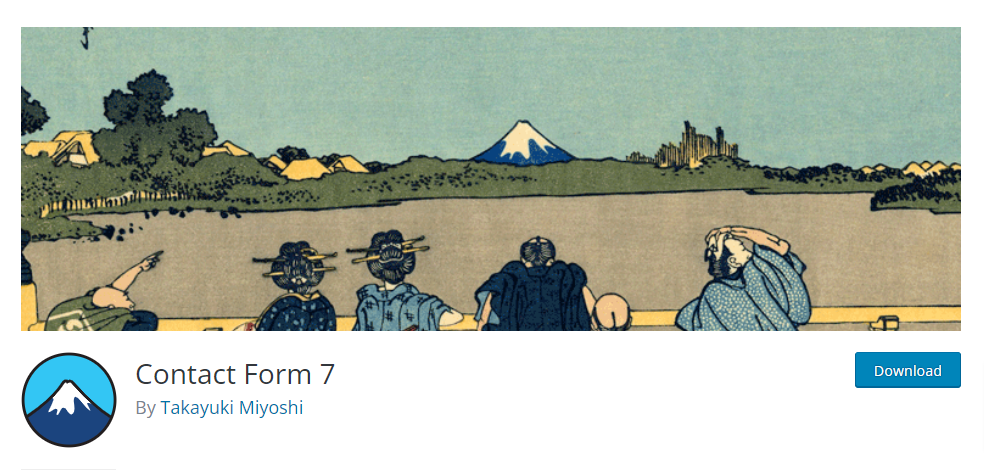 It's the most popular WordPress contact form plugin in the WordPress plugin repository. And has 5million+ active installations. Contact Form 7 offers multiple contact forms. Moreover, it offers a wide range of customizations that can help you to build a unique contact form for your website.
This plugin also supports Ajax-powered submitting, spam filtering, and reCaptcha so that you can protect the contact form from misusage. Moreover, it offers a translation facility for local usage of your website.
2. Gravity Forms

Gravity Forms is a powerful WordPress contact form plugin for creating custom contact forms and connecting with your visitors. Using its visual form editor, you can customize your form as your need. Besides that, it also offers workflow automation that helps to configure your forms.
This plugin has some strict security rules that have made it one of the safest plugins to use. It ensures your data protection, the safety of online transactions, and so on. It can be a perfect solution if you've security concerns for your website.
3. WPForms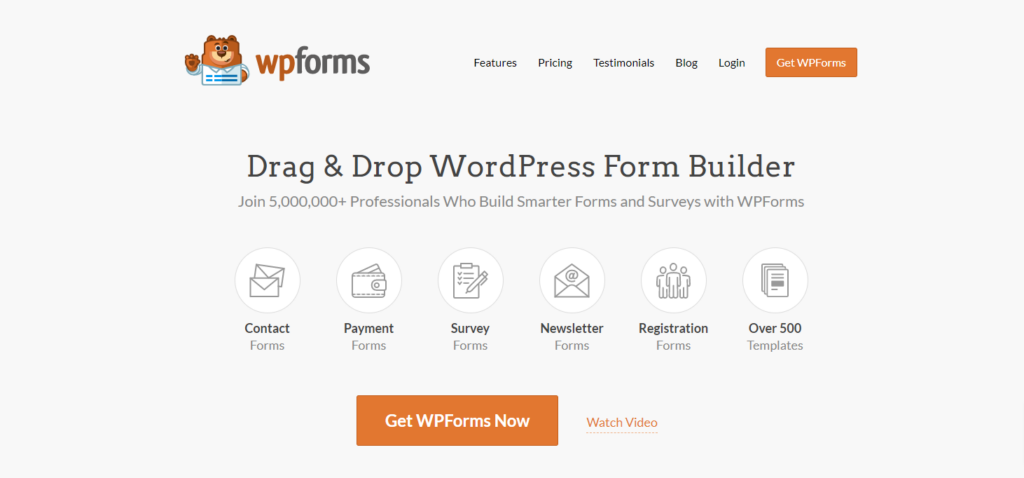 WPForms is a widely popular contact form plugin that comes with 500+ templates. It's a drag-and-drop-based form builder that helps any beginner user of WordPress.
It also offers secure payment, survey, newsletter service, and registration forms.
All of these things are heavily organized and made for professional use. If you're building a professional top-notch website, we will recommend using it because of its professionalism.
4. Ninja Forms

It's a beginner-friendly contact form plugin that helps to create a beautiful contact form without designing it. Ninja Forms offers to create easy row and column setup, conditional forms, multipage forms, etc.
It also offers users to add PDF, excel, doc, and other files using the submission page. That can be tremendously helpful for providing any support to the customers. Last, but not least, you can do all the customizations using its drag-and-drop builder. It is also very helpful for any non-tech person.
5. Formidable Forms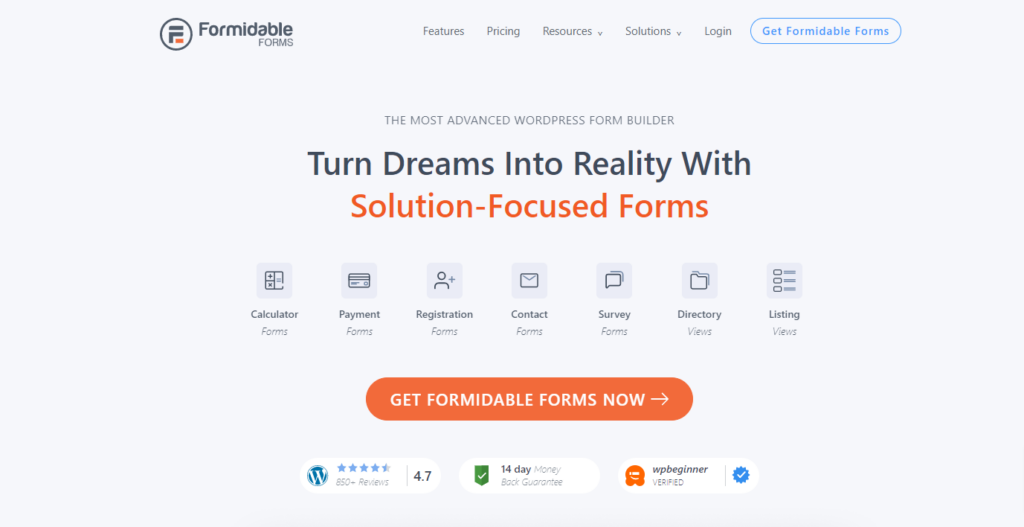 With 850+ reviews in the WordPress plugin directory, Formidable Forms is one of the prominent contact form plugins you can start with. It's a multi-tasking plugin that can help you to improve your connection with your audience.
Additionally, you can add a registration form, survey form, calculator, and payment form using this plugin. It's a WPBeginner verified plugin that ensures the trust of this website, and they offer a 14 days money-back guarantee so that you can give it a try.
6. Fluent Forms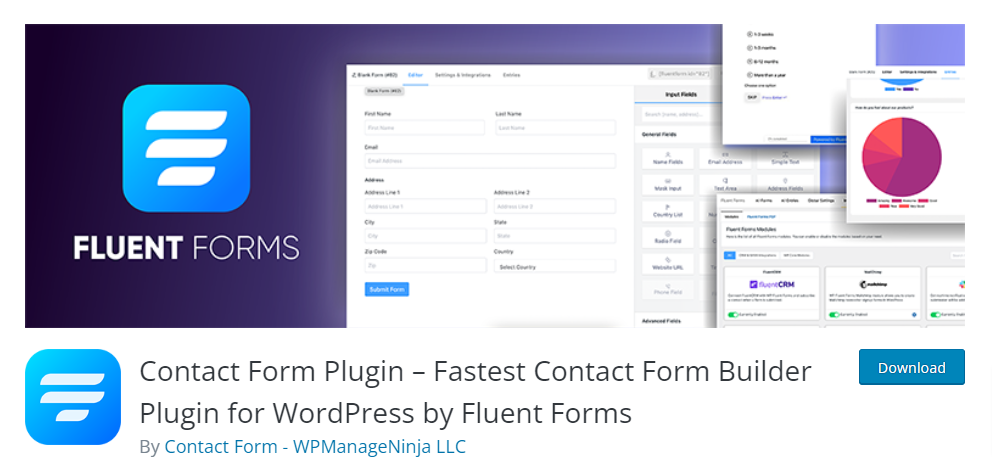 FluentForms is a plugin for WPManage Ninja. It is a highly customizable, drag-and-drop builder integrated, and user-friendly contact form plugin that can help you to create a unique contact form for your website.
It provides a mobile-friendly, and responsive contact form with a reusable template. Using it, you can easily create any type of contact form within a minute. Moreover, this plugin provides protection against any type of spam or cyber attack.
7. Visual Form Builder
The visual form builder is a codeless solution for a contact form. Using this plugin, you can easily set a contact form without writing a single line of code, and control multiple contact pages from a single page.
Visual Form Builder offers to customize it according to your need. It allows custom CSS code, custom rows-columns, one-click duplication, etc. Using those customization features, you can create a solid pipeline of communication with your visitors.
8. FormCraft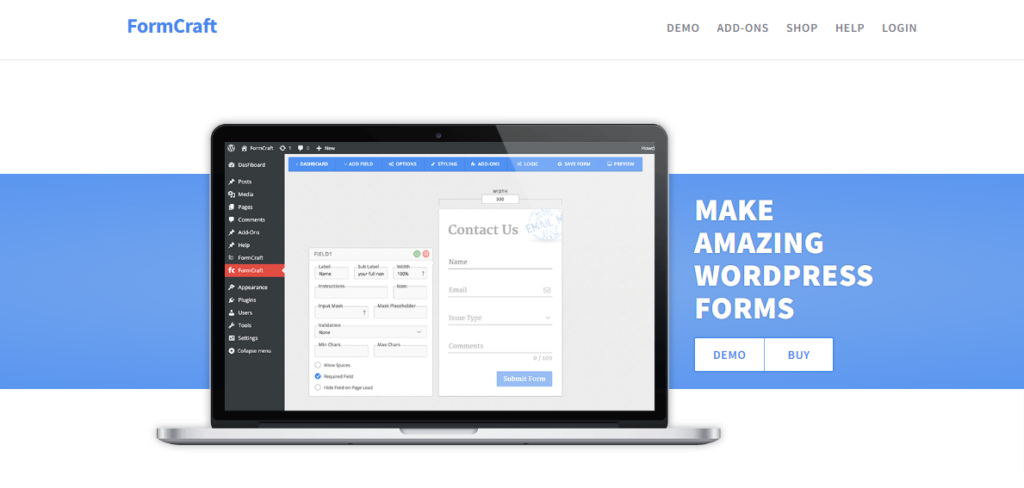 FormCraft is a well-documented, responsive, and fast WordPress contact form plugin which helps to create contact forms easily. It has many contact form templates that make it easier to add to the website.
It has an embedded popup, multiple forms, conditional logic, one-page checkout, and survey field features that make it a dynamic contact form plugin. If you need more than just setting a single contact page, this plugin can be a very good option.
9. Happyforms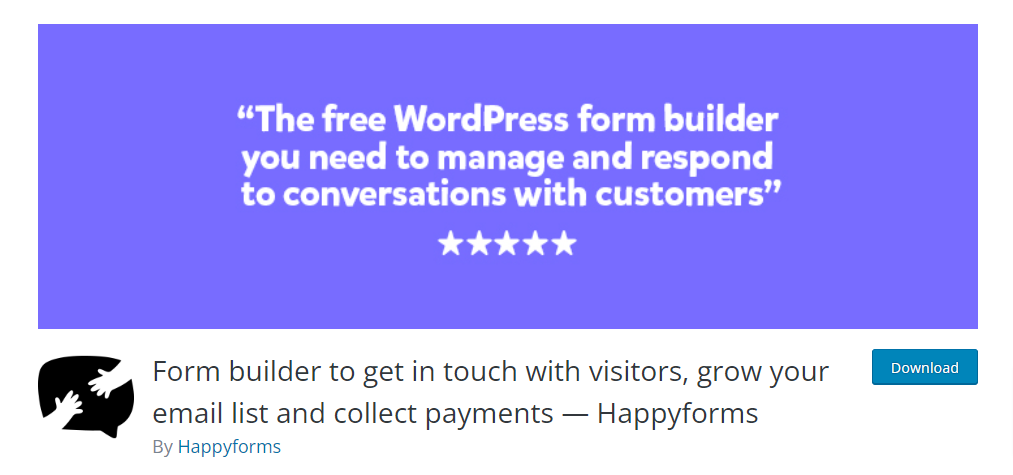 Happyform is a growing contact form plugin that can help you to set up a contact form easily. Besides creating contact forms, you can create lead generation forms, feedback forms, quote forms, survey forms, and any other custom forms.
The creators of this WordPress contact form plugin are highly skilled and have been creating such contact pages for 10+ years. It gives new updates very frequently to make this plugin better than any other contact page plugin.
10. Simple Basic Contact Form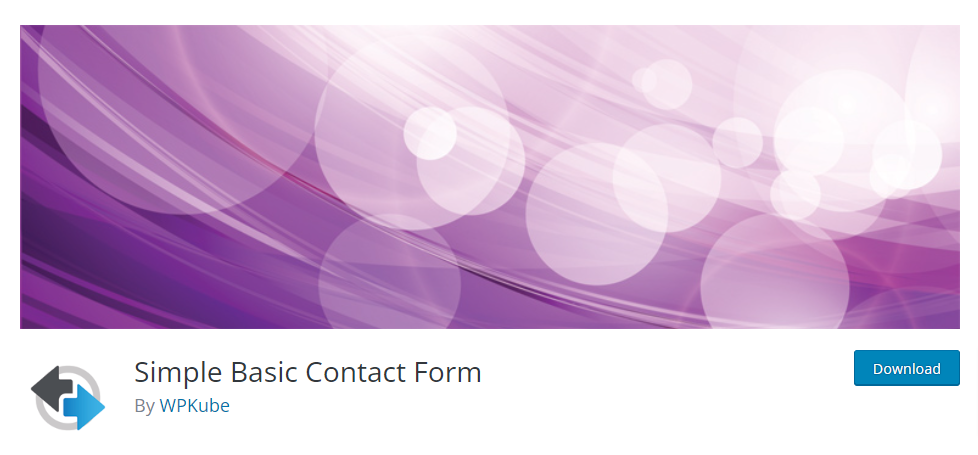 It's a simple and minimal plugin for setting up a contact page on your WordPress website. It's also lightweight, and very fast comparing other plugins. Also, it doesn't slow down any site where it's used.
If you're searching for a WordPress contact form plugin to set a contact page only, this is the plugin we'll recommend to you. A plain, simple, straightforward, fast plugin for setting contact forms on your website.
Conclusion
We hope that you've found what WordPress contact form plugin to use for your website. If you're overwhelmed with too many plugins and want a single name, we would like to recommend Contact Form 7 because it's free, optimized, and has a very straightforward process.