Blogs and websites are most widely used for communication, advertisement, and information via the internet. General audiences can often mix up between a blog and a website as they have many similarities in characteristics and functionalities. But there are some major distinctions between a blog and a website. That's what differentiates a website from a blog. You can start a blog website easily by following some steps as well.
In this article on Blog vs Website, we will discuss the similarities and differences between a blog and a website to help you choose which one you should select according to your need. 
Introduction
Blog vs Website: Blog
A blog is one kind of interactive, intuitive, and informational website usually based on a particular topic like foods, movies, software, technical issues, etc. The blog provides an ideal platform to share informational content and opinions from audiences. 
A whole website could be a blog or just part of it. You may notice that almost every website has a blog section where informational articles are published, and audiences also share their view on that particular topic. A blog is especially effective in promoting particular products and brands. 
For example, wpcred.com is a blog where you find articles on WordPress themes, plugins, and WordPress tutorials. The audiences can also share their view on particular topics there. This could be considered a perfect example of a blog. Browse our list of the best blog themes for WordPress of 2022.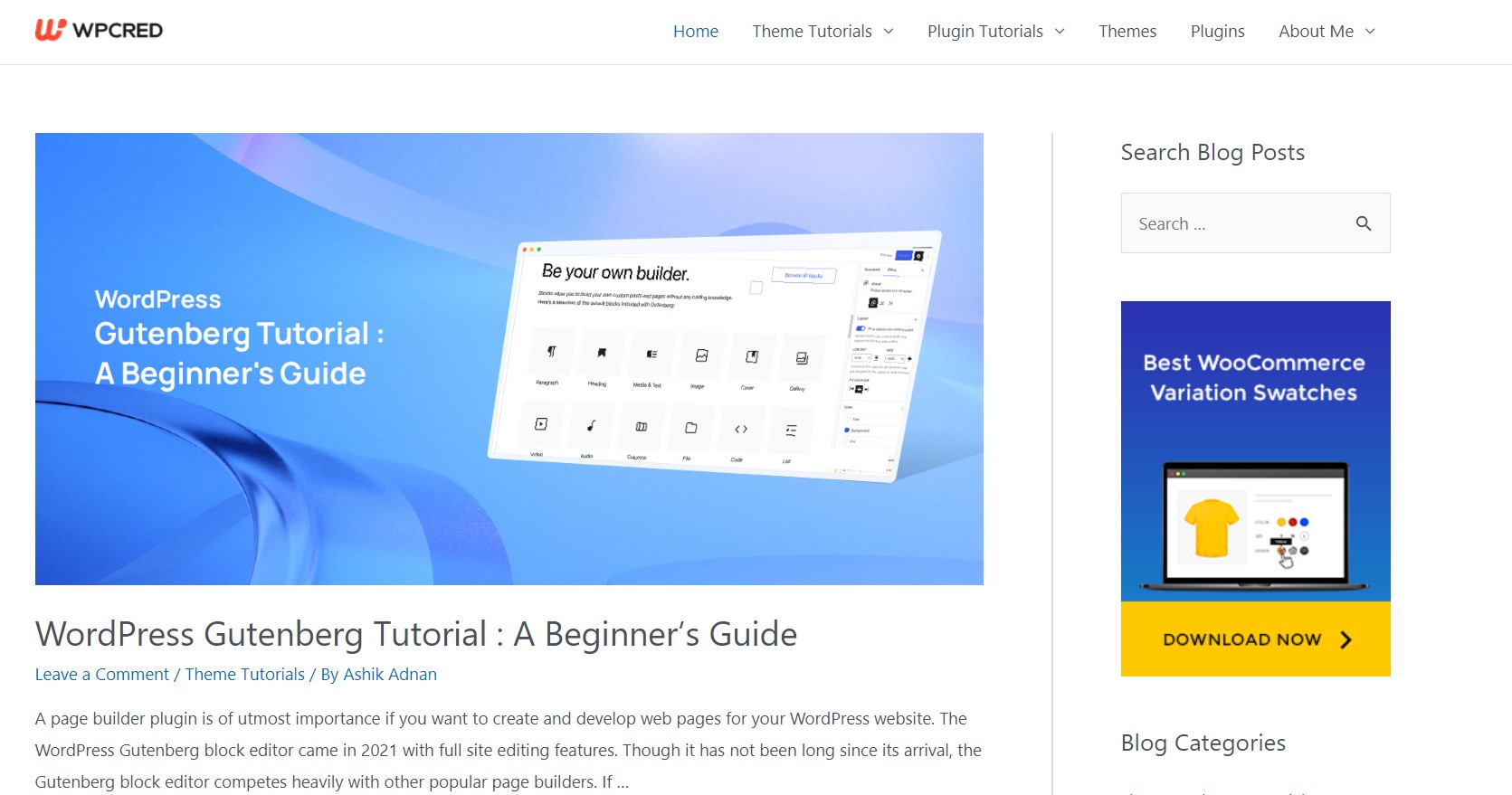 Blog vs Website: Website
A website can have many forms, from company information to online applications. But the general structure of a website is constructed with detailed information about a particular organization, company, or academic institute. If you browse through a company or organization's website, you can find its history, purpose, employment notices, upcoming events, etc. These websites provide ways of communication so other organizations or companies can use. 
On the other hand, if you browse through an eCommerce website, you can check out various products, order them online, check out company history, communicate with the respective company, etc.
In comparison to a blog, a website is much more complex, contains dynamic features for audiences, and is regularly used for business purposes. 
Microsoft.com, the primary website of Microsoft Corporation, is a perfect example of a website. You can check out their products, order them online, read about their upcoming projects and products, go through the company history and profile, and even communicate with them via a contact form or provided phone numbers.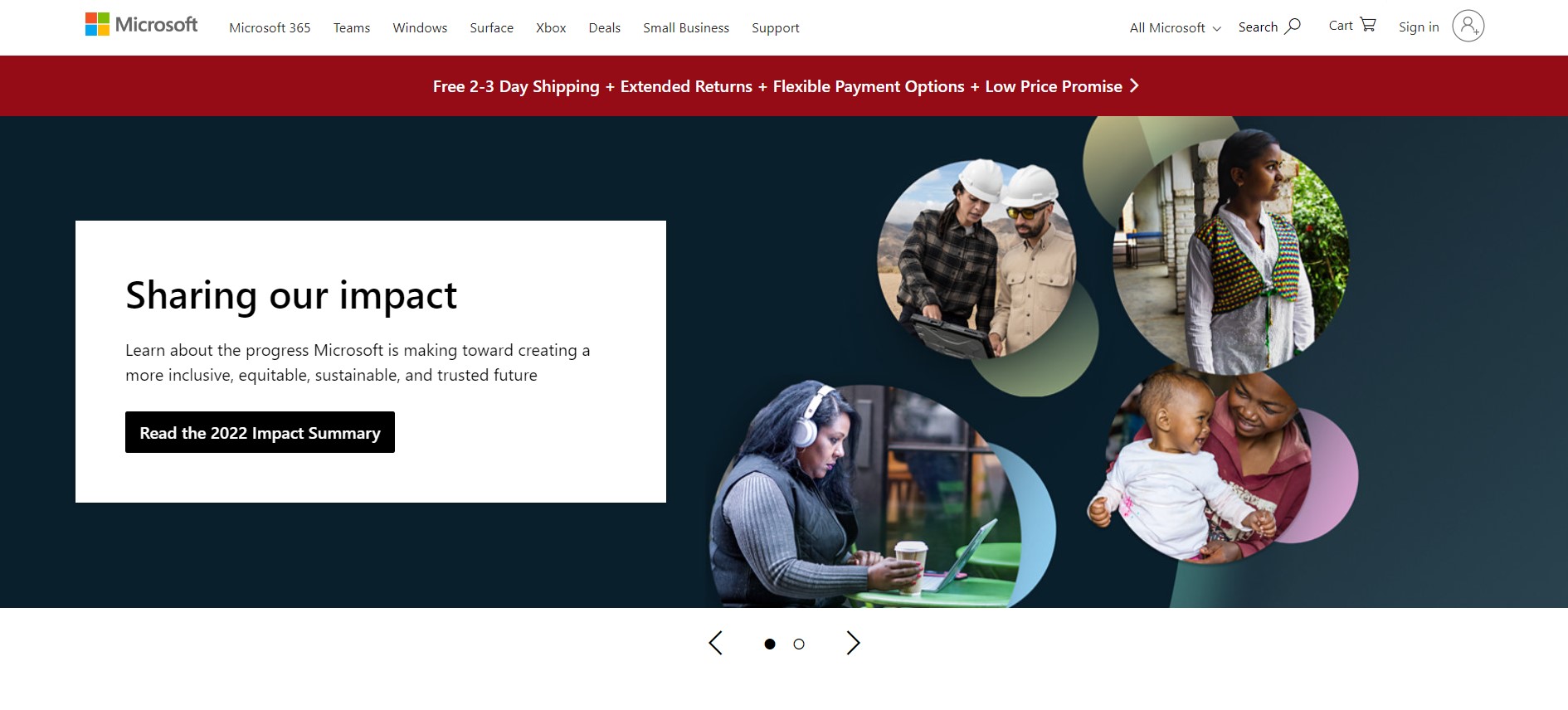 Who Runs it?
Blog vs Website: Blog
A blog is usually run by you, a blogger of course. But many companies run a blog beside their primary website to promote their products, projects, and brand name. For example, a chef can run a food blog to share their cooking recipes and promote their skills, and a WordPress developer can run a blog to promote his themes, and plugins, introduce people to new features, etc. 
So it is possible to run a blog by one person, but if you own a larger blog with many contents to publish daily, you will require content writers to do that job. 
Blog vs Website: Website
The respective company staff generally manages a website since it contains all the information about the company and also provides different operations through the website. A few people can manage a company website, or it could require many depending on the website's operations. 
If it is an eCommerce website, there will be a lot of work regarding website management, thus requiring a large number of people to work on it. It is easier to manage if it is just a simple business website containing specific information and doesn't require regular updates. 
Platforms
Blog vs Website: Blog
Several blogging platforms are available online that you can use to create an attractive and engaging blog. The most popular platforms for blogging are WordPress, Wix, Squarespace, Blogger, etc. All of these platforms provide an opportunity for beginners to start blogging for free. These platforms provide an excellent content management system to create and manage content and user for your blogs. You can also know how to add widgets on WordPress.
Among the mentioned platforms, WordPress comes out at the top of all. WordPress has so much potential for a blog that this platform is powering 40% of all websites.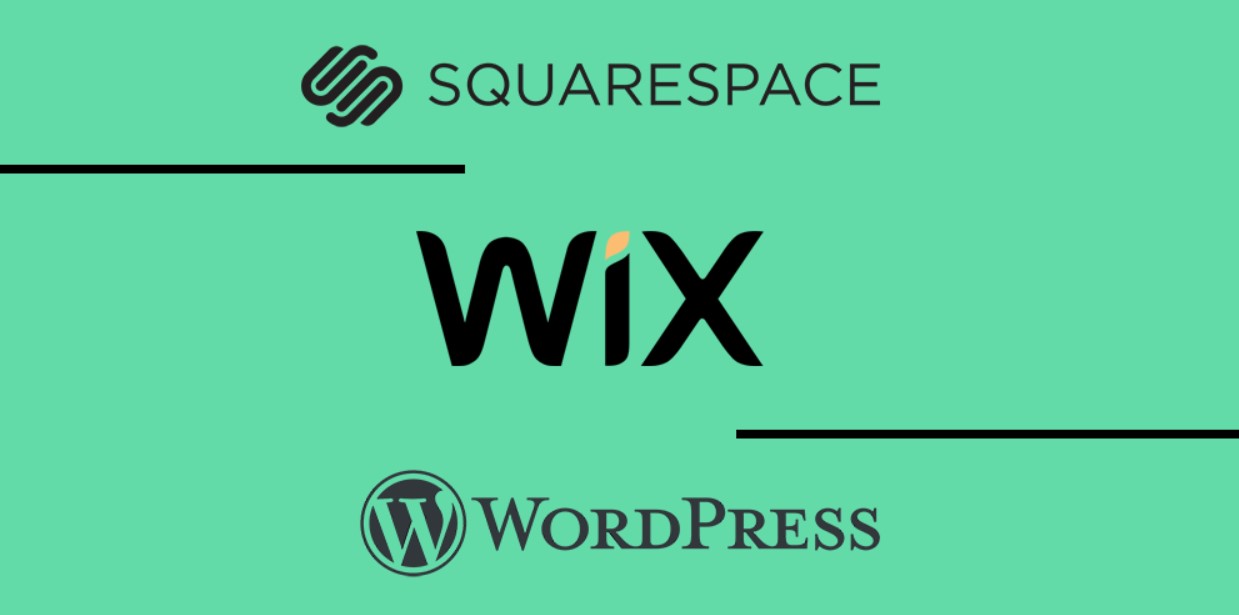 Blog vs Website: Website
A website can be one of many types. It could be a simple business website, an advanced learning website, an eCommerce website, or a web application. Which platform you should choose for the website depends on the purpose of your website. 
WordPress will be the best choice if you intend to develop a business website for an individual or a company. The WordPress platform also lets you build a stunning eCommerce website with its dynamic and high-performance WooCommerce plugin. Besides WordPress, you can also rely on Wix, Squarespace, Shopify, Drupal, Magento, etc. These platforms fall in the CMS (Content Management System) category. A CMS is where you are provided an already built management system, which you can use to create and manage the content of your website. Visit our list of the best WooCommerce themes for WordPress to build an exclusive WooCommerce website. 
There are also other software development platforms where you can create and develop advanced websites, web applications, etc. The most popular software development platforms that are used to develop websites are ASP.NET, Laravel, Java, etc. In order to use these platforms, you need to have high-level programming knowledge and years of experience. So these platforms are strictly for professional developers.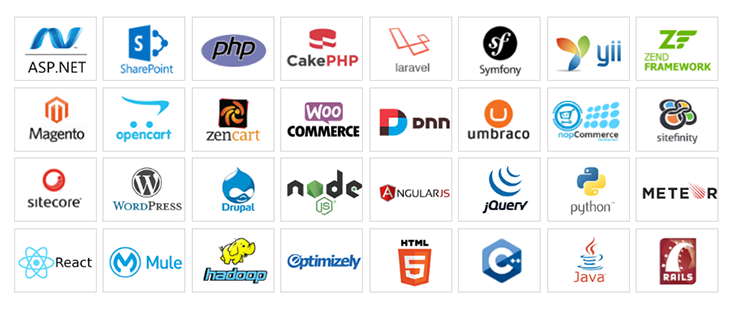 How To Make Money 
Blogs vs Website: Blogs
Blogging is an excellent option to make money from the internet. You can write and share particular topics for your blogs and advertise them. There are many online advertisement companies online you can use to place ads on your blogs. 
The best example for advertisement on your website is Google Adsense. You can register on Google Adsense and place ads on your blog provided by Google. The more people visit your blog and click on the respective ads, the more you earn. Thus you can make money from Google Adsense for WordPress.
You can also promote other people's online content and products on your blogs in return for a specific fee. As we can see, blogging opens up many doors to making money online. Millions of people write and share their content and thoughts by blogging and earning money as well.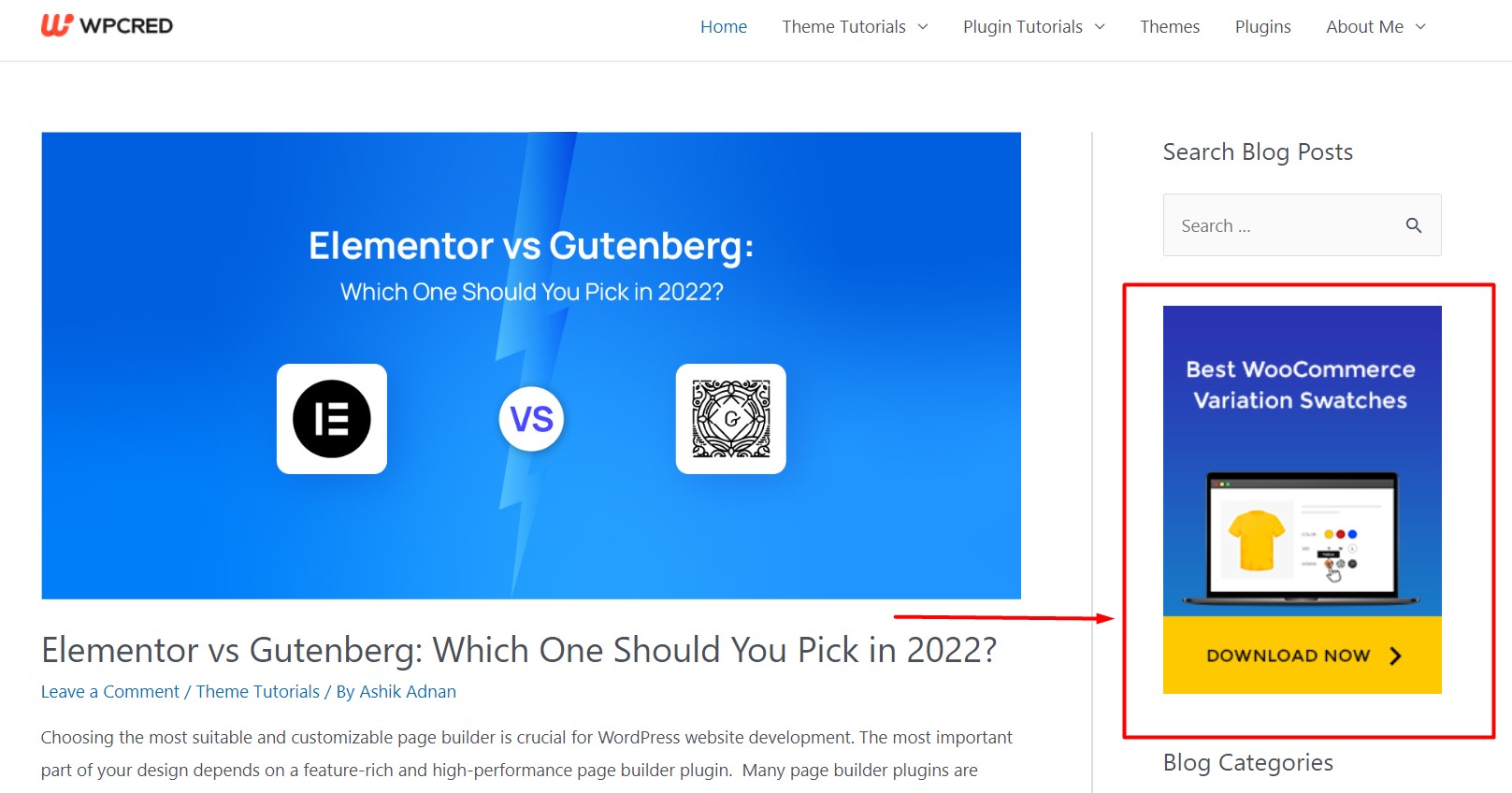 Blogs vs Website: Website
Ways of making money using a website are similar to blogs. You can place ads on your website and make money from them. The more hit your website gets, the more money you make. But one distinctive feature of a website is that you can sell products through your website and make money from it. 
On the other hand, a blog usually serves the purpose of writing and sharing content and opinions of the user. Of course, you can implement eCommerce functionality in your blog using WordPress, but installing eCommerce functionality to your blog doesn't serve the best purpose of it.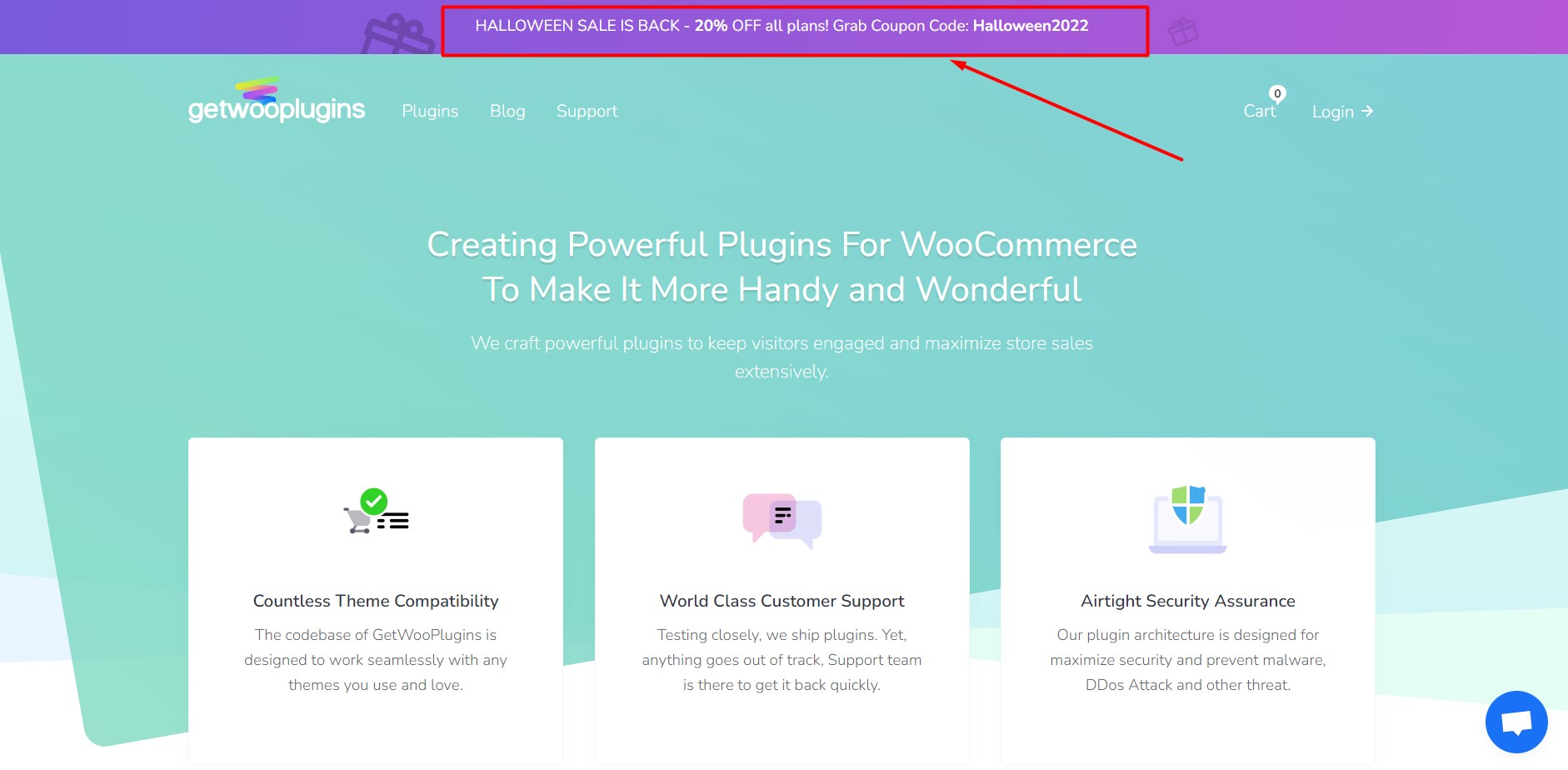 What is the Difference Between a Blog and a Website?
The one major distinction between a blog and a website is that a blog is used to write and share about a particular niche, whereas a website serves many purposes, from information to eCommerce and live web applications. 
Also, a blog is actually one type of website, meaning It falls under one of the several categories of websites. We can say all blogs are websites, but not all websites are blogs. Both blogs and other websites serve different purposes, and you can choose any of them based on your need and criteria. 
Conclusion
This article on blog vs website discusses the differences and similarities between a blog and a website. Many internet users get confused when asked about the difference between a blog and a website, as they have a little yet massive distinction between them. We hope this article will be helpful in understanding the facts about blogs and websites and help you choose the right one per your need. 
Feel free to go through our other comparison article on Avada vs Flatsome theme comparison to get insight into the most powerful WordPress WooCommerce themes.