SEO or Search Engine Optimization is an inseparable and must-have part of digital marketing. It ensures that your content will be ahead of millions of content so that you can make a good impression on the internet. That's why an SEO plugin is essential for any WordPress-powered website. It can help you to manage complex tasks easily.
Once you install an SEO plugin, it automatically takes care of most things that need to be optimized, such as structured data, sitemap, focus keywords, etc. It can also analyze posts and pages for improvement and guide you to do that.
But the performance of those plugins is different. We've analyzed most of them and found Rank Math and Yoast SEO are your best options. In this article, we'll show you the performance difference between them and how you can determine what to use for your website.
Rank Math and Yoast SEO are the most popular SEO plugins in the WordPress repo. So, choosing one of them could be confusing as both plugins perform extraordinarily and are widely popular.
This article will discuss different aspects of these two plugins and give you a proper insight into which one you should trust for your website's SEO. Let's start Rank Math vs Yoast!
Rank Math vs Yoast SEO Comparison: Introduction
Rank Math
Rank Math is a Search Engine Optimization WordPress plugin. Though it has not been long since this plugin came on the market, It has gained great popularity quickly. It is available in both free and premium versions. Currently, this plugin has 1M+ active installations, and its users are growing daily. The Rank Math SEO plugin is known for its high performance, flexible features, and excellent customer support.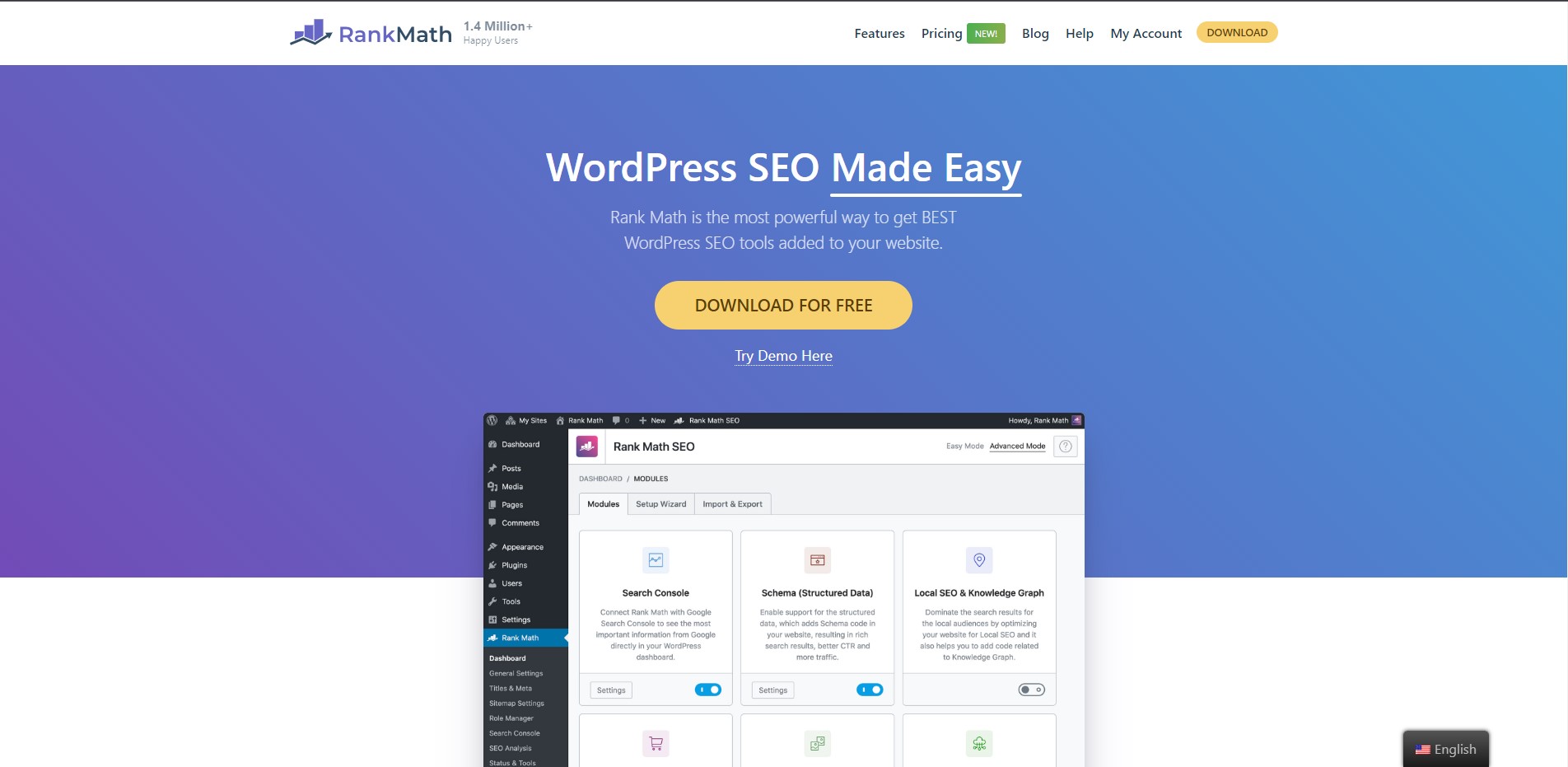 Yoast SEO
The Yoast SEO is the #1 ranked Search Engine Optimization plugin worldwide. This plugin was launched in 2010 and is the most popular WordPress SEO plugin. So compared to Rank Math, the Yoast SEO plugin has been ruling the market for quite a long time. It has 5M+ active installations, and the number is increasing every day.
You can use this plugin with the best SEO themes for WordPress to achieve better performance. Everyone loves Yoast SEO because of its incredible performance, useful features, and fantastic customer support.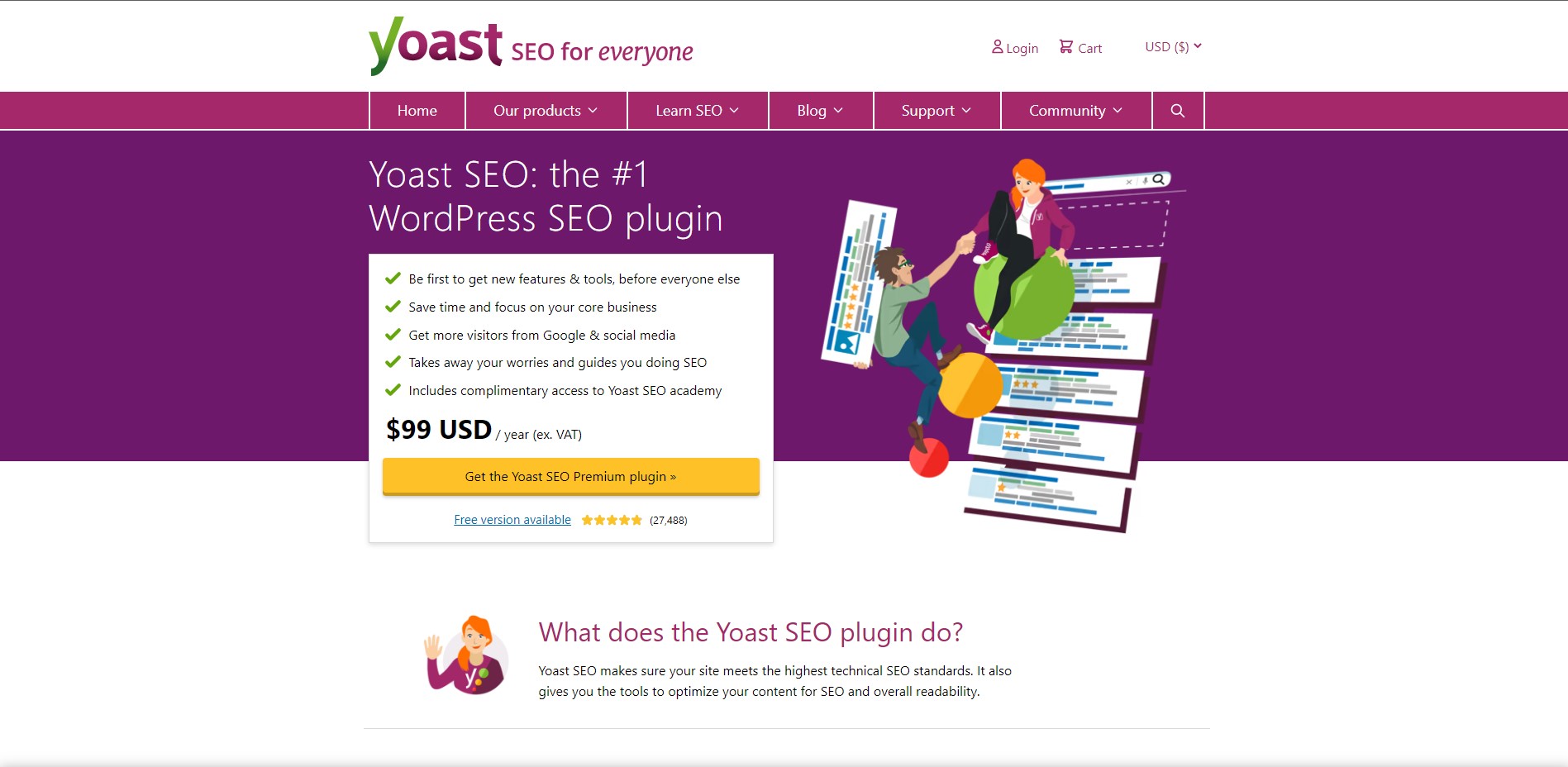 Rank Math vs Yoast SEO Comparison: Features
Rank Math
Free Version
Setting and adjusting SEO titles and meta descriptions to the individual content.

Controlling text and images for social media platforms.

Analyzing and setting up the content based on a focus keyword

Automatically improves image SEO and sets title and alt tags.

You will get suggestions in the editor for linking other site content, which is called internal linking.

You will get a count for the external and internal content using the link counter.

Basic WooCommerce SEO is available to increase your WooCommerce shop's visibility on the internet.
Premium Version
You can track your website's search engine ranking and analyze your keyword performance for the last 12 months.

Personal AI assistant

Advanced SEO analytics module

20+ premade schema types

Advanced schema generator

Social media images get automatically watermarked.

Integration of Google Trends

SEO sitemap of Google Video

SEO sitemap of Google News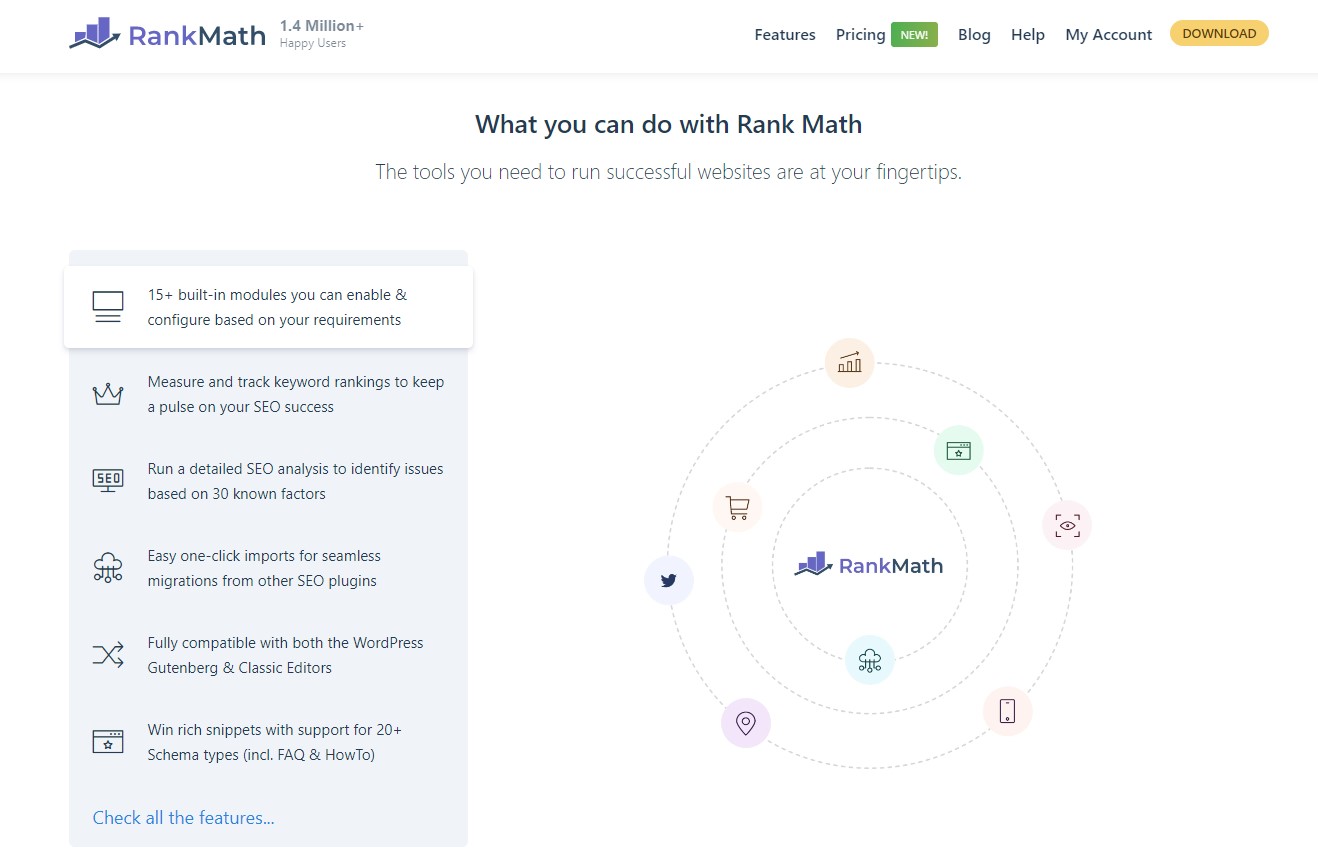 Yoast SEO
Free Version
Add schema markup sitewide.

You can enter only one focus keyword to analyze and set up your content SEO. 

You can add breadcrumbs to your website.

Cornerstone content is available. You can mark the most important pages as 'Cornerstone' content and add more internal links.

Create templates for your content and adjust and set up and adjust SEO titles and meta descriptions.

Basic WooCommerce SEO is available in the free version. 

Link counter to count internal and external links in individual content.
Premium Version
The Premium version includes redirecting and managing 301 and 302 redirects.

Internal link block automatically adds a block of relevant and important links instead of adding those manually.

Unlike the free version, you can analyze and set up content SEO by focusing on multiple keywords.

You can also generate related keyphrases based on data provided by SEMrush.

The local SEO feature helps you add analyzed data for local businesses. Local SEO also supports multiple locations and enhances contact pages. 

Proper options and suggestions to get your videos indexed on Google Videos.

Advanced WooCommerce SEO like XML sitemaps, social media graphs, etc.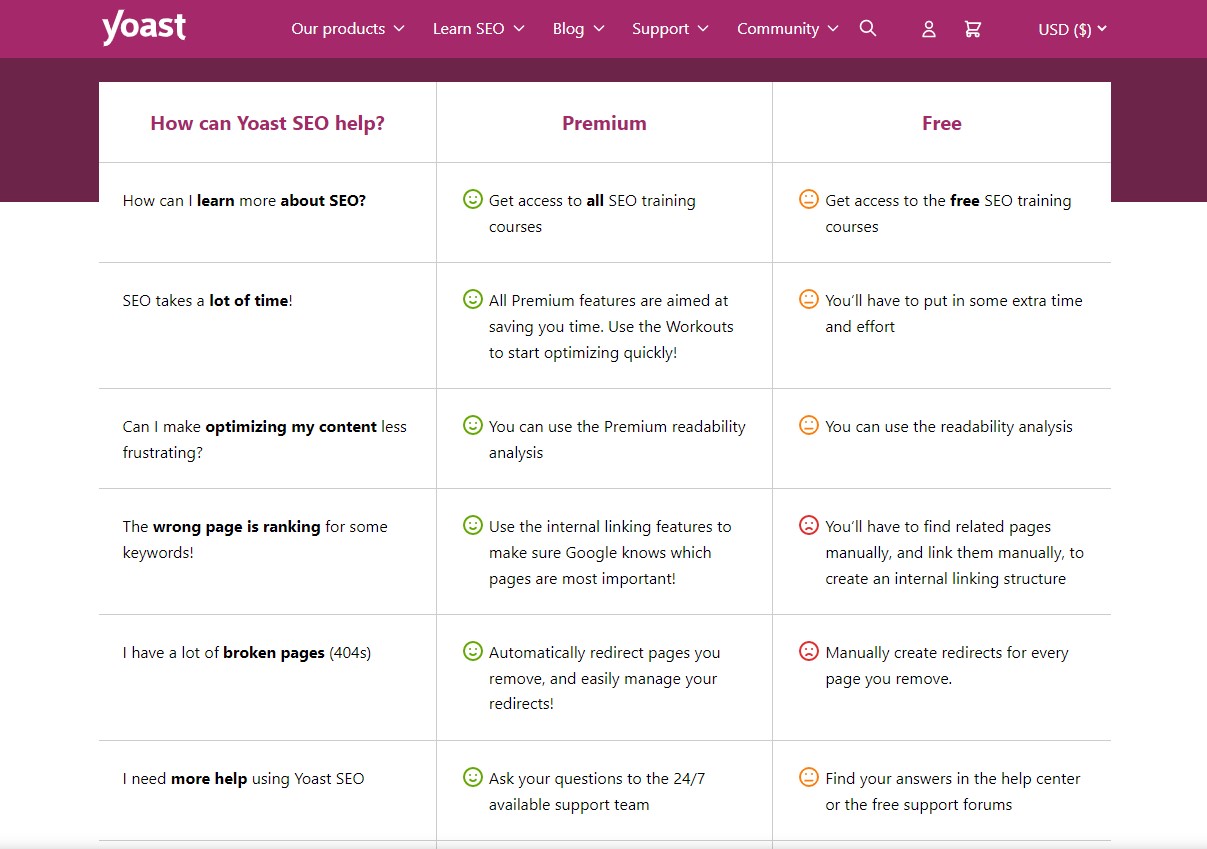 Rank Math vs Yoast SEO: Setup Process
Rank Math
In Rank Math vs Yoast SEO comparison, it is crucial to consider the setup process.  After you complete the installation process, the Rank Math plugin takes you to a setup wizard when you launch the plugin for the first time.
The setup wizard provides all the basic configuration settings you need to work on. This setup process is divided into Easy, Advanced, and Custom. You can start with any features based on your skill, requirements, and license purchase.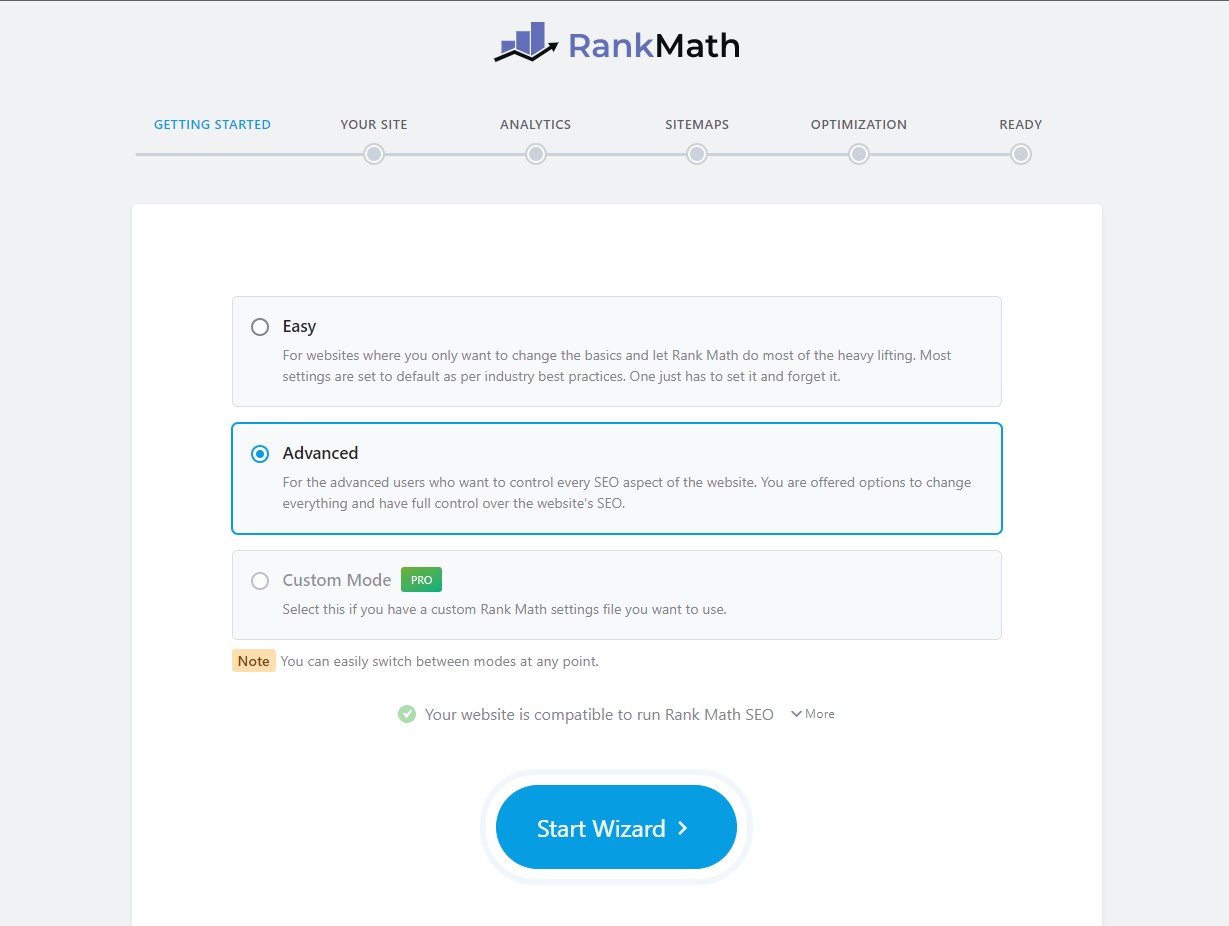 In the setup wizard, you will configure various features like WordPress analytics, sitemaps, optimization, etc., if you choose Easy mode. On the other hand, the Advanced mode has different options to work on, like role manager, redirection, schema markup, etc.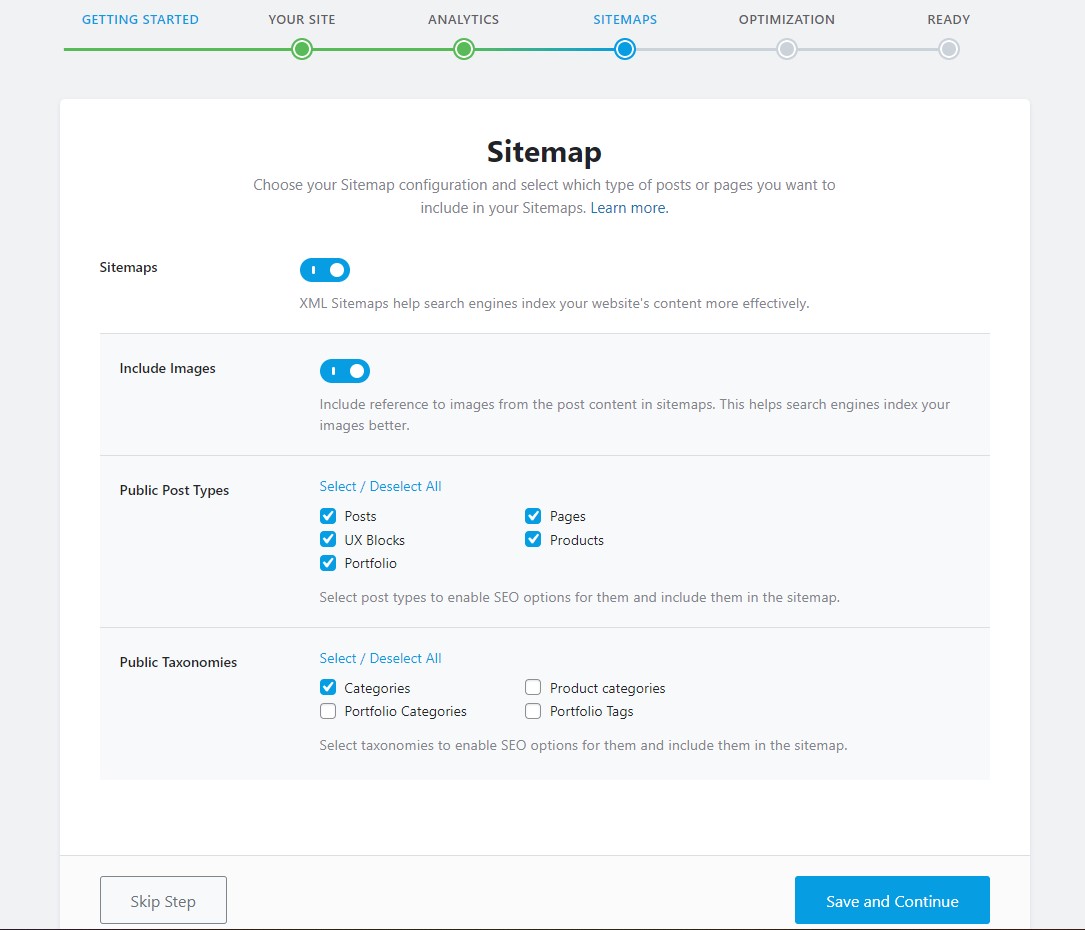 Rank Math provides a complete setup wizard that guides you through all the necessary settings to set up proper SEO for your content.
 After finishing the setup wizard, you will be redirected to the Module Manager, where you can enable or disable any module and configure them as you see fit.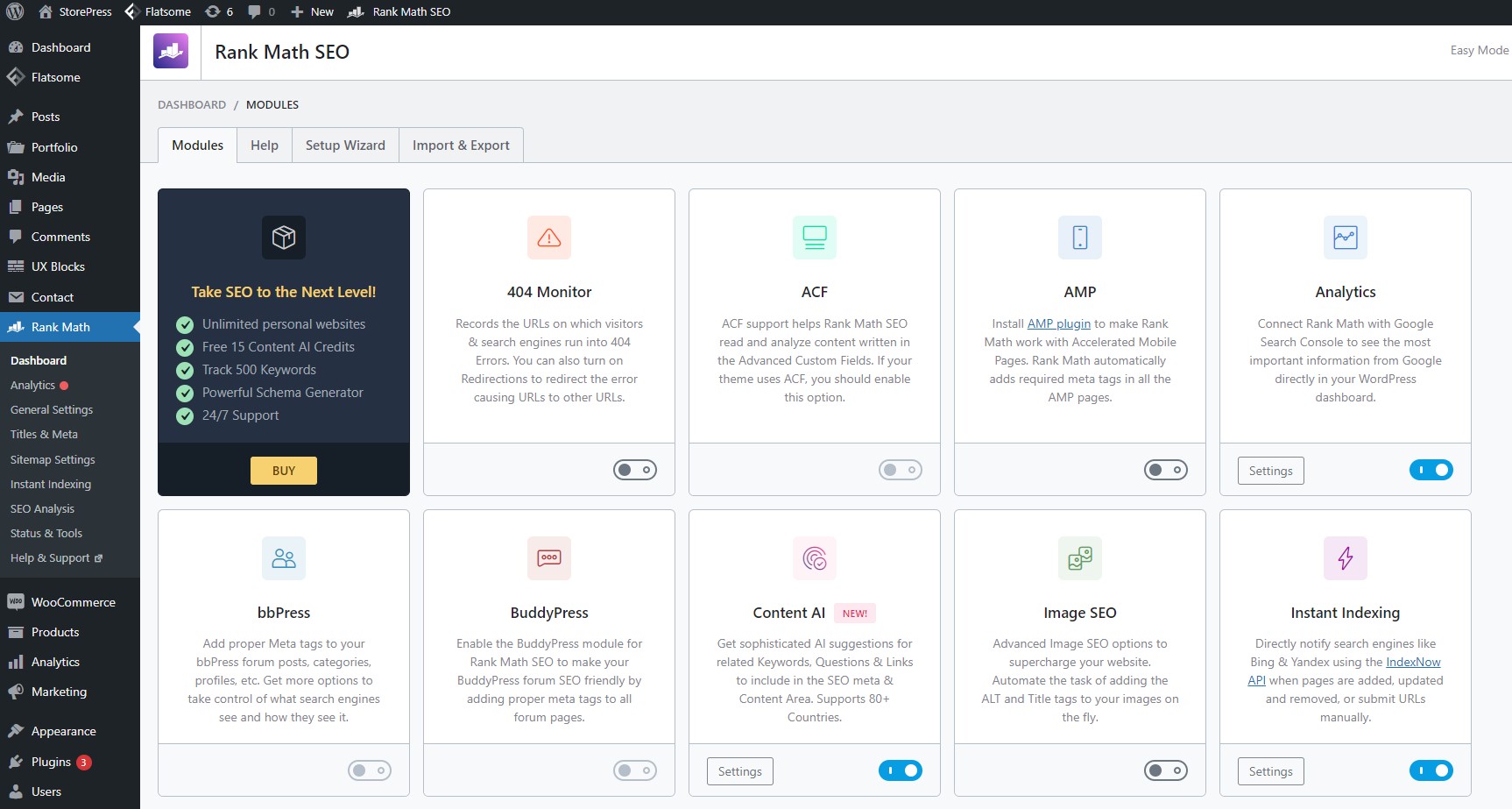 Yoast SEO
Like all other premium and incredible plugins, the Yoast SEO offers a setup wizard that guides you through setting up the basic configurations you need before you optimize content for SEO. The setup wizard takes you through settings like sitewide schema data, SEO templates, site indexing, etc. The setup process of the plugin is the same for all popular WordPress themes.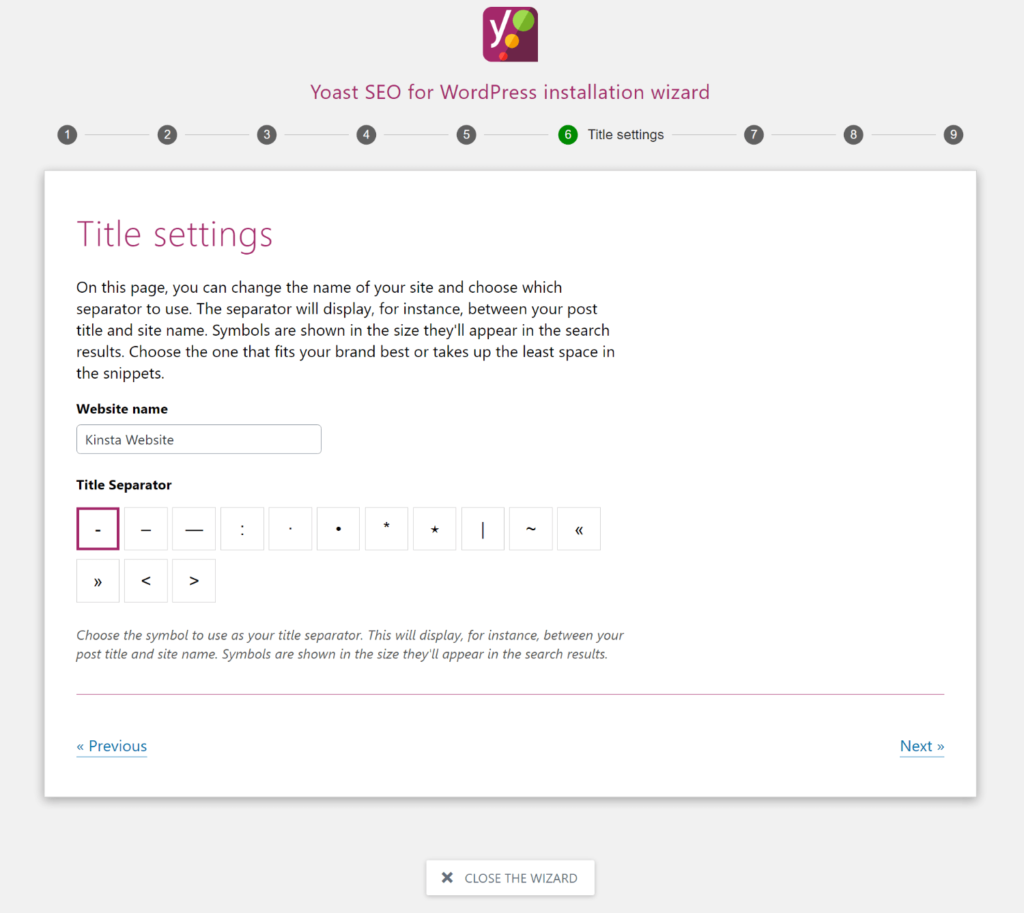 Like the WordPress dashboard, the SEO Yoast dashboard also shows tips, suggestions, and any error or issue you are having with Yoast SEO modules.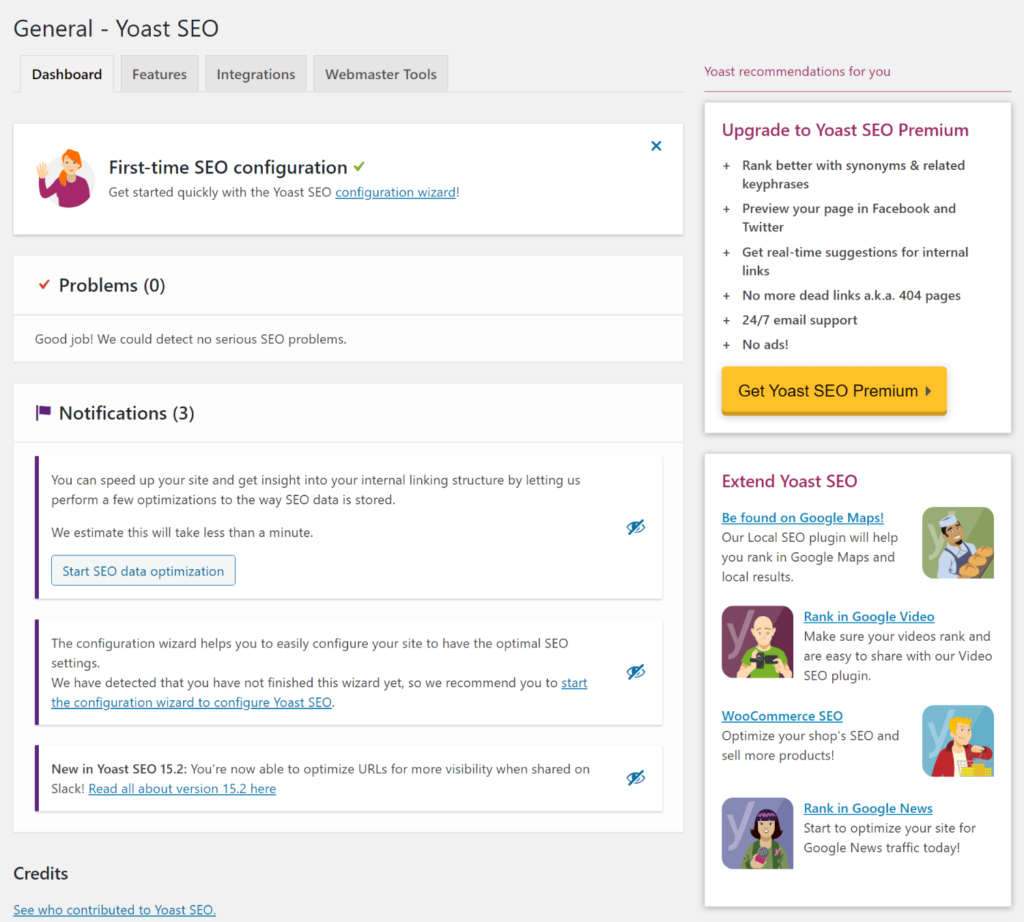 The Yoast SEO also includes a Module Manager, where you can enable or disable and configure a module.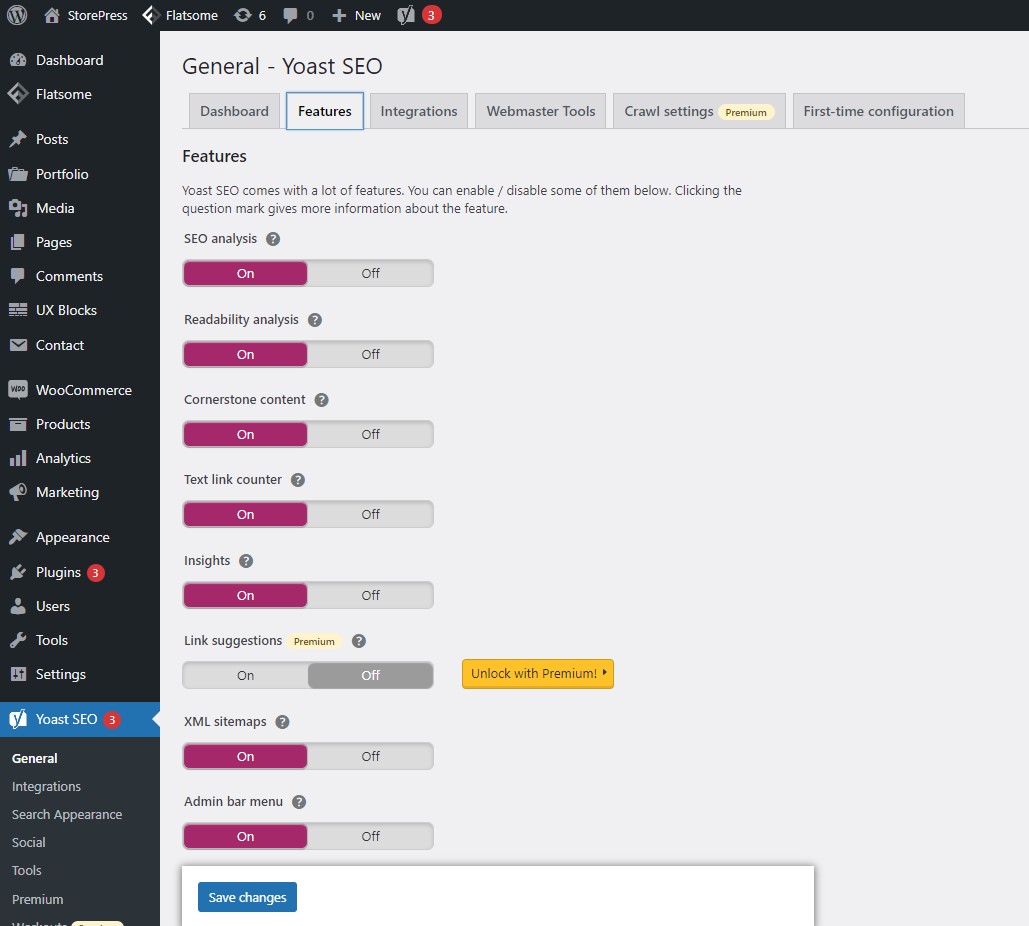 Rank Math vs Yoast SEO: User Interface
Rank Math
Using the classic editor, the Rank Math SEO will appear in your page's meta box. You will see a settings tab at the top of the Rank Math section, divided into General, Advanced, Schema, and Social. Using these four sections, you have to work to set up the best SEO for the particular content.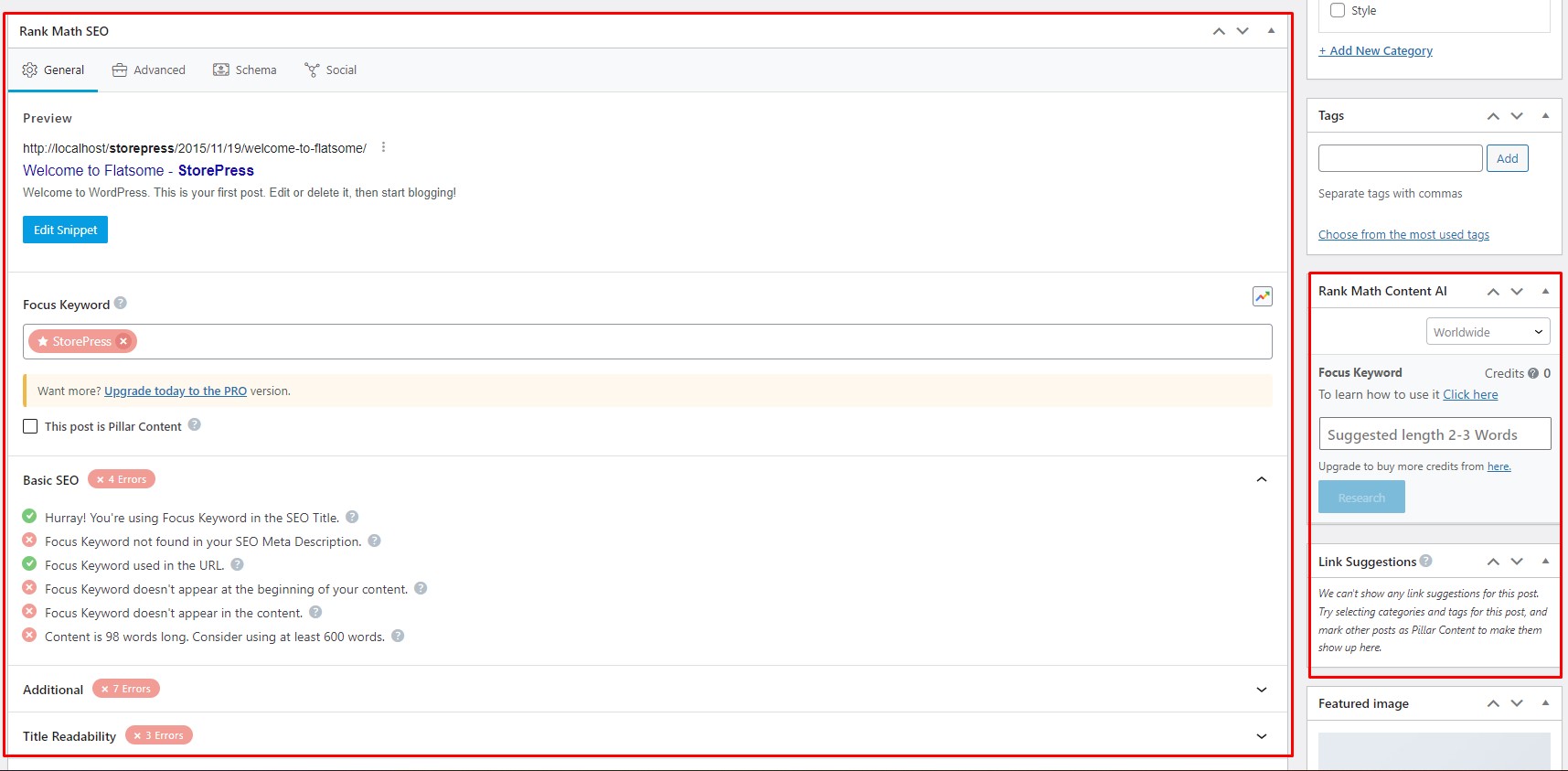 Rank Math offers an intuitive and flexible user interface for all skill levels. You can configure all the modules, general settings, sitemap settings, and many more from its dashboard.
Yoast SEO
Yoast SEO is integrated with the meta box of your pages or posts. From here, you can perform all necessary SEO optimization for your content.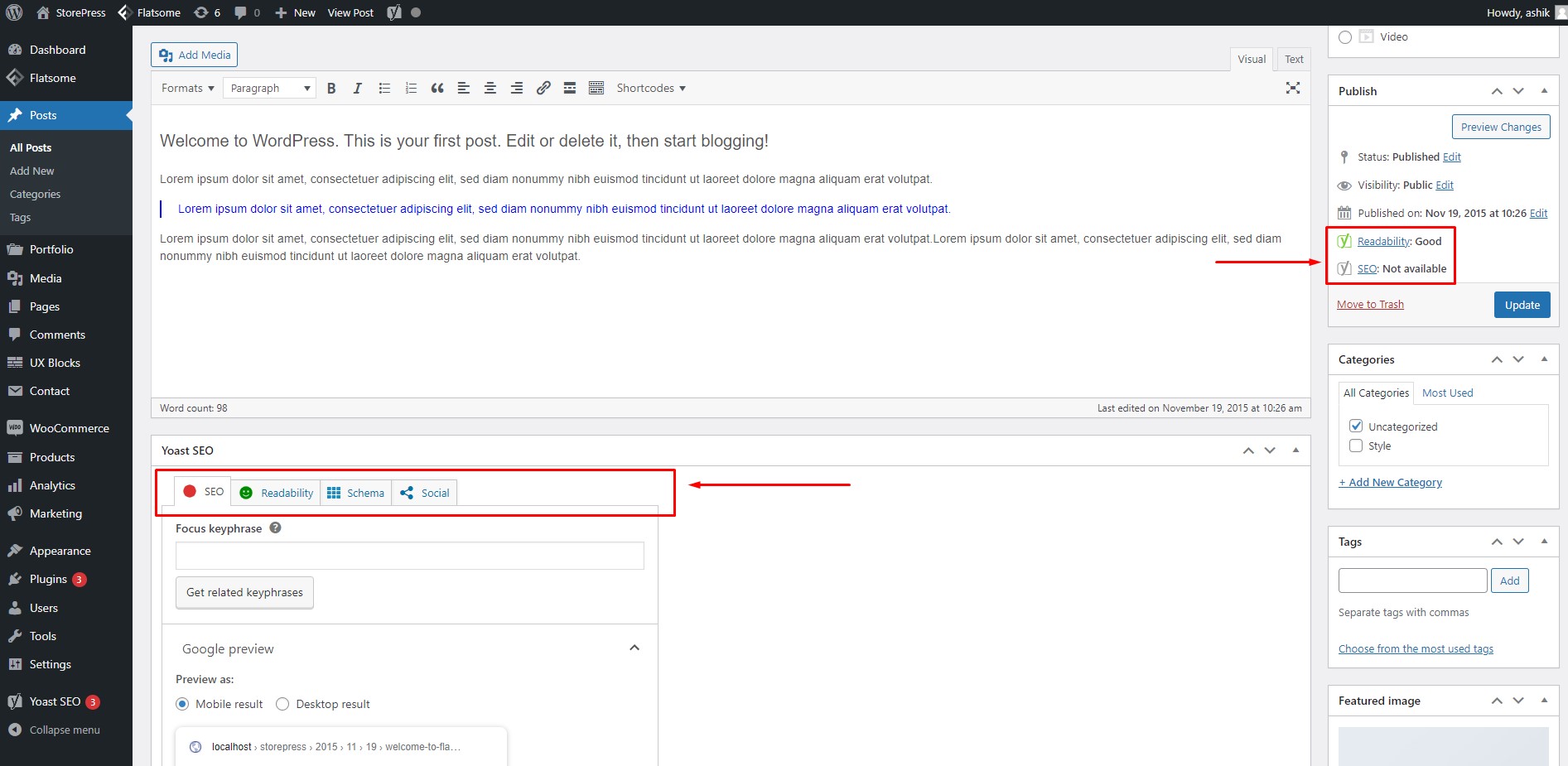 The Yoast SEO provides an interactive dashboard. Its intuitive user interface allows everyone to make configuration settings as they prefer. You will also have notifications in your dashboard if any module got issues or you need to update something.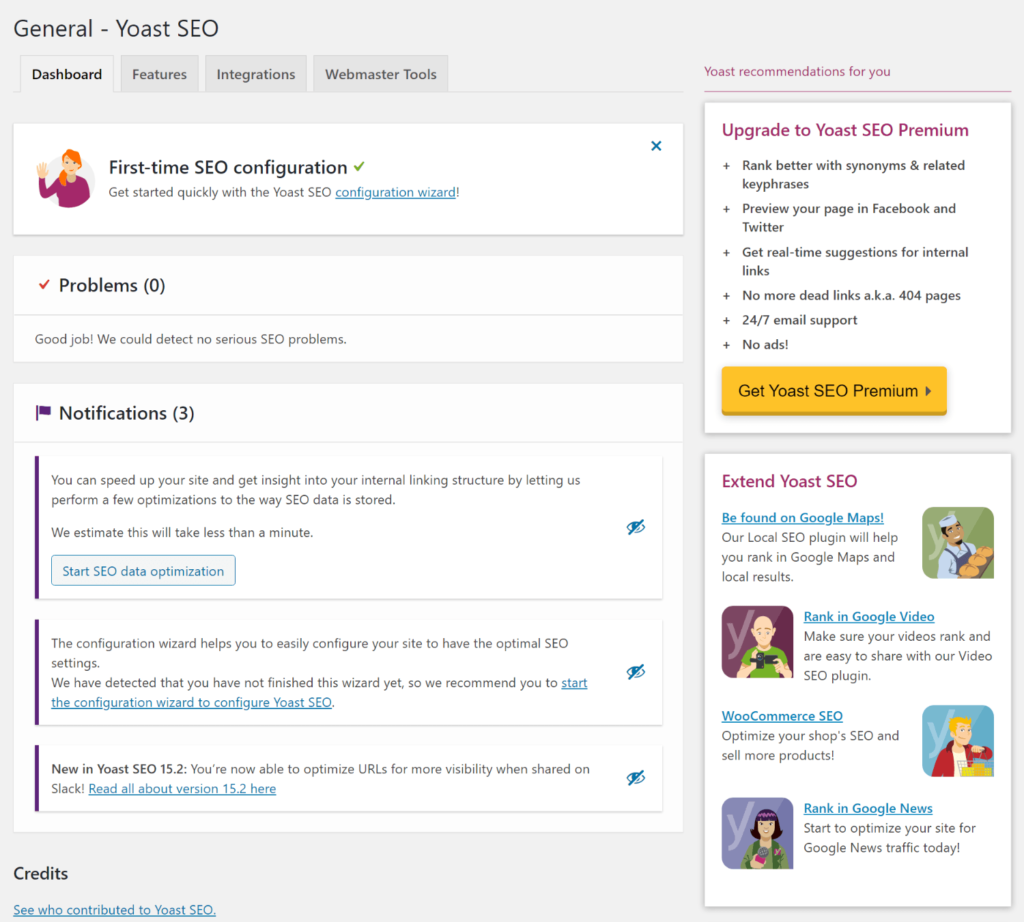 Rank Math vs Yoast SEO: Keyword Analysis
Rank Math
In Rank Math, you can analyze your content for SEO using the focus keyword. Upon inserting the focus keyword, you will get several suggestions divided into Basic SEO, Additional, and Title Readability. You will find preparing your content for SEO very easy and comforting using the focus keyword and suggestions.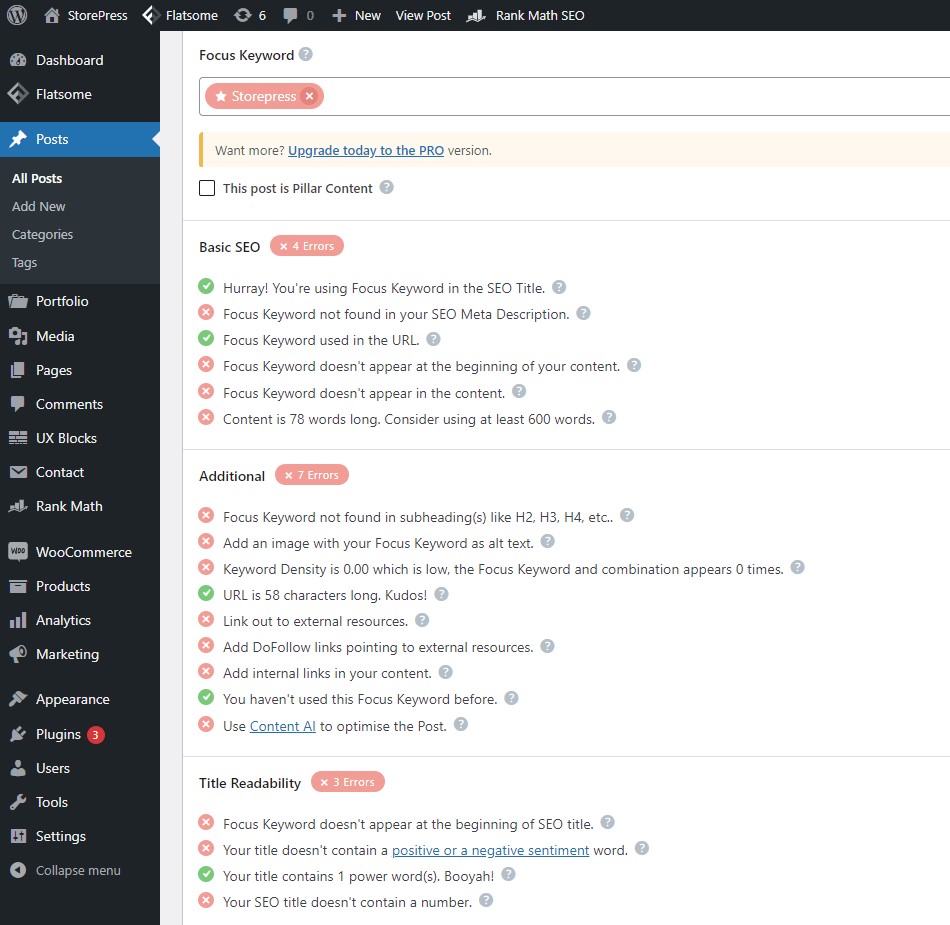 Yoast SEO
In Yoast SEO, the SEO score is divided into three categories, Good, OK, and Bad. Upon insertion of the focus keyphrase, you will see several suggestions for improving your content's SEO. In the premium version, you also get to use multiple focus keyphrases. The Yoast SEO also included Readability scores that determine the readability of your content.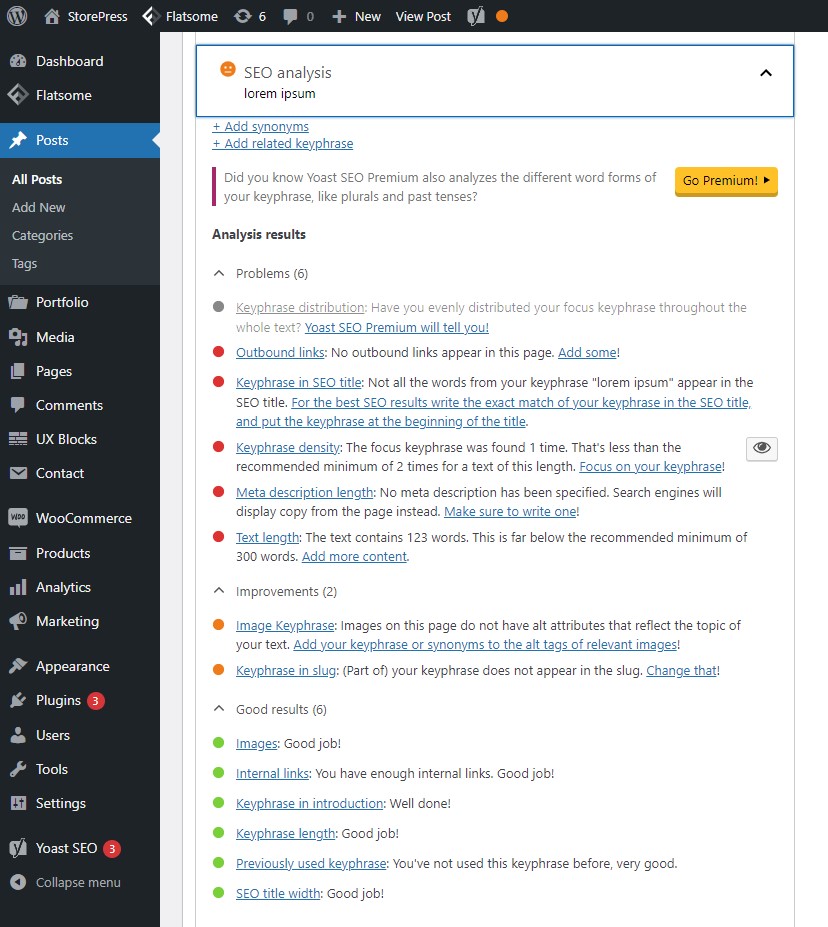 Rank Math vs Yoast SEO: Pricing
Rank Math has three types of simple pricing plans. The Pro version for a single user comes at a yearly fee of $59. You can also get the Business package at $199 and the Agency package at $499.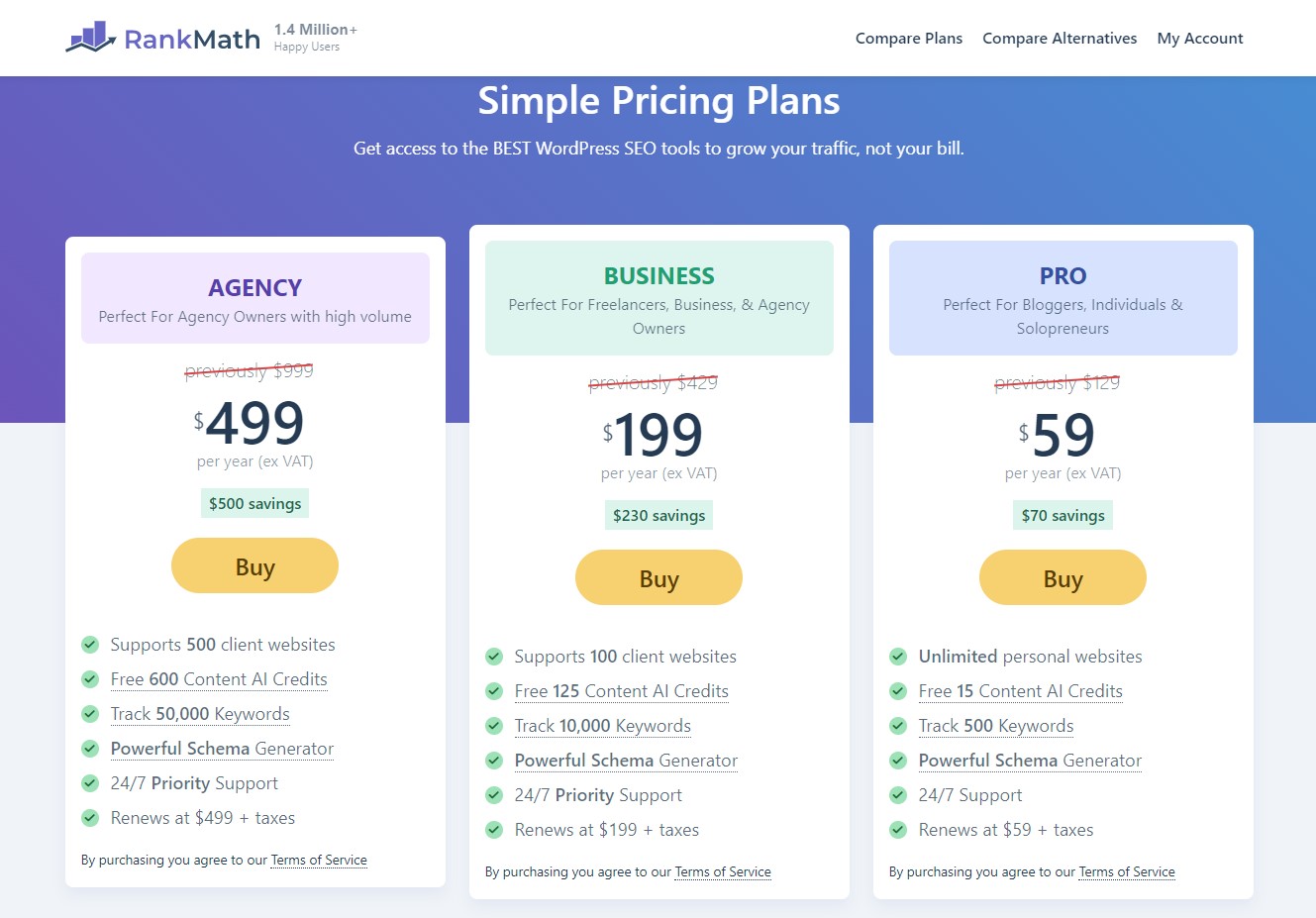 The Yoast SEO premium plugin is available for purchase at a yearly fee of $99. You can also choose the Plugin Subscription package at a yearly fee of $299, which includes 5 premium Yoast plugins.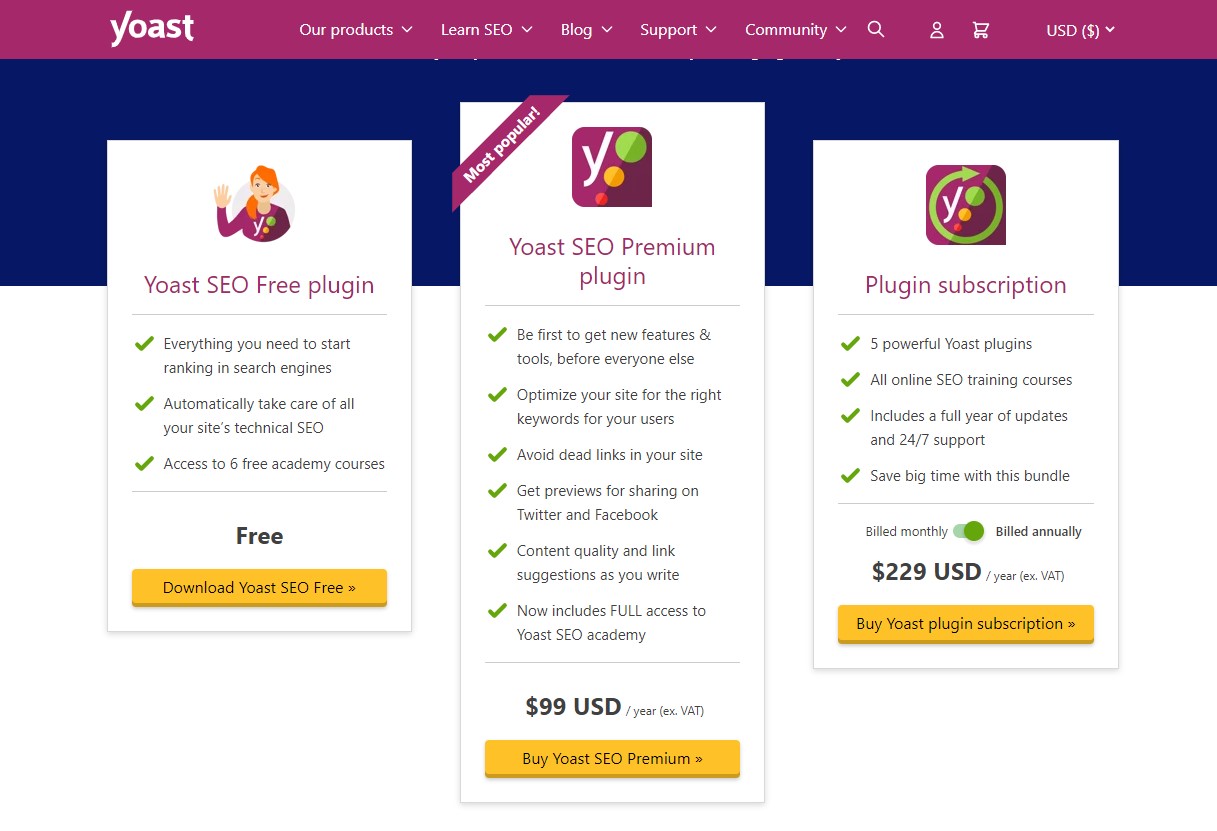 Conclusion
In this article, we have discussed different aspects of Rank Math vs. Yoast SEO plugins. Though Rank Math has incredible features to make your content SEO-ready, Yoast SEO has a more straightforward and powerful version you can use to appear your content or WordPress site on the internet. 
The Rank Math has detailed features you can use for SEO optimization, while the Yoast made it simpler to perform better SEO optimization for your content. So we can say that Yoast SEO is ahead of Rank Math in popularity and performance.