The easiest way to make payments online is through PayPal, which provides a wide range of services for individuals and businesses. People can use PayPal to make secure transactions without disclosing their credit card information, which is essential when using unreliable websites or mobile applications. That is why the WordPress plugin for PayPal is important. People use PayPal worldwide as a safe and secure payment channel to accept payments online. Giving customers the option to pay using PayPal will boost your business's sales. With the support of a few PayPal plugins, you may add this functionality to your WordPress website. Even you can add payment option icons in the footer. Here, we will discuss the top 10 PayPal plugins for WordPress in 2022.
The most powerful top 10
PayPal plugins for WordPress

2023
1. WordPress Simple Shopping Cart

WordPress Simple Shopping Cart is the best WordPress PayPal plugin for creating a shopping cart and accepting payments. Using the WordPress Simple PayPal Shopping Cart, you may include a "Add to Cart" button for your product on any articles or pages. This WordPress Simple PayPal Shopping Cart plugin allows you to sell products and services directly from your WordPress site and turns your WP blog into an eCommerce site with the help of the best WooCommerce themes free. This plugin enables you to use the wonderfully designed Add To Cart button to add an Add To Cart button to any WordPress post, page, sidebar, or checkout page. With the help of this plugin, it will be simpler for you to keep visitors on your website and away from other websites. Additionally, this plugin supports clever PayPal payment buttons. You may quickly accept money using the PayPal button once you've connected this plugin to your PayPal account. For testing purposes, it also interfaces with the PayPal sandbox.
2. Easy Accept Payments for PayPal

The WP Easy PayPal Payment Accept plugin enables you to accept payments by PayPal for any good or service by including an option on any page, post, or sidebar. With this WordPress plugin for PayPal, you may design PayPal Buy Now buttons and embed them anywhere using shortcodes. Additionally, you can make various widgets for different goods and services. You must set up your own PayPal account, and you must accept payments in the currency that you have specified. To facilitate donations, you can set up the payment widget to accept any amount and let users enter their amounts. Customers have to set their country code when choosing a language on the checkout page. This plugin works with the best SEO themes for WordPress. You can create custom images for buttons and use text or image-based buttons. By opening the payment window in a different tab or window, the user can be directed back to a specific page.
3. Payment Button for PayPal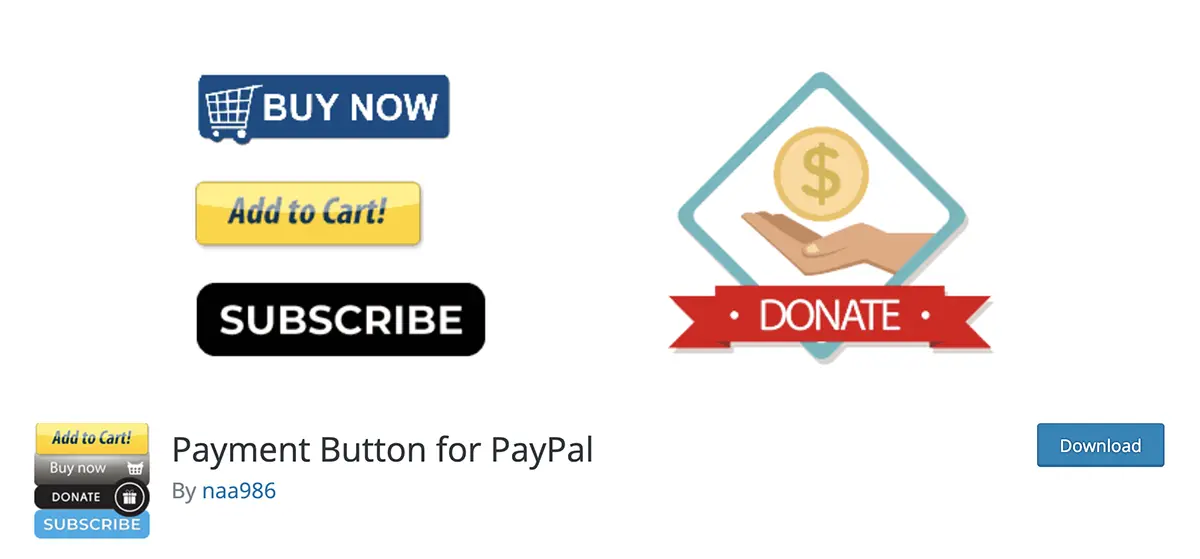 You may quickly build PayPal Buy Now, Add to Cart, Donation, or Subscription buttons using the Payment Button for the PayPal plugin. It generates dynamic buttons using shortcodes that enable PayPal checkout on your WordPress site. It generates dynamic buttons using shortcodes that will allow PayPal checkout on your WordPress site. PayPal and credit cards will be accepted as forms of payment from your clients. Your online e-commerce store can be easily set up with the help of this plugin. It's not necessary to spend days customizing various settings and products. Your website will be ready to go live as soon as you place a shortcode into one of your web pages. PayPal Sandbox is supported by a Payment Button for PayPal. A test buyer and a test seller account can be used to conduct test purchases in the PayPal Sandbox simulation environment. This is to ensure that you store and process PayPal transactions without any problems. Additionally, it helps in preparation before selling to actual clients.
4. Contact Form 7 – PayPal & Stripe Add-on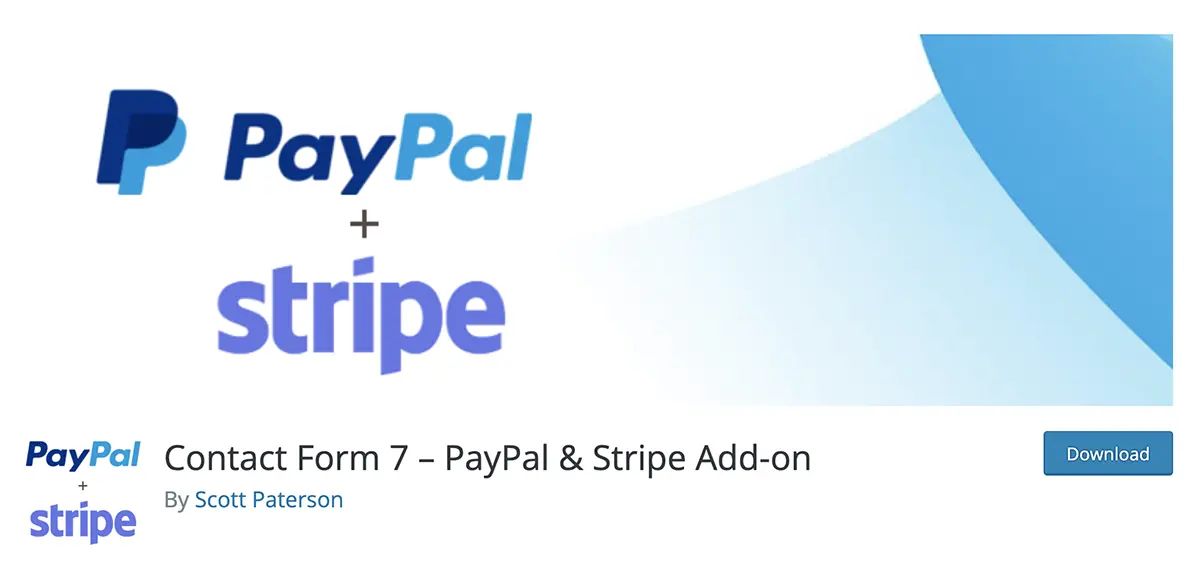 You can easily integrate Paypal and Stripe payments into Contact Form 7 if you want to. This WordPress PayPal plugin's quick and easy functioning allows users to take advantage of the two payment options as soon as they complete the form. You can also add google reCaptcha keys into Contact Form 7 as well if you want. The plugin allows for both the integration of Stripe and Paypal. Additionally, if you have several different forms running on your website, each one may have its own set of parameters for one or both payment methods. The procedure is secure and safe whether you use Paypal or Stripe. Because the payment platforms handle the process, not you as the website owner.
5. Donations via PayPal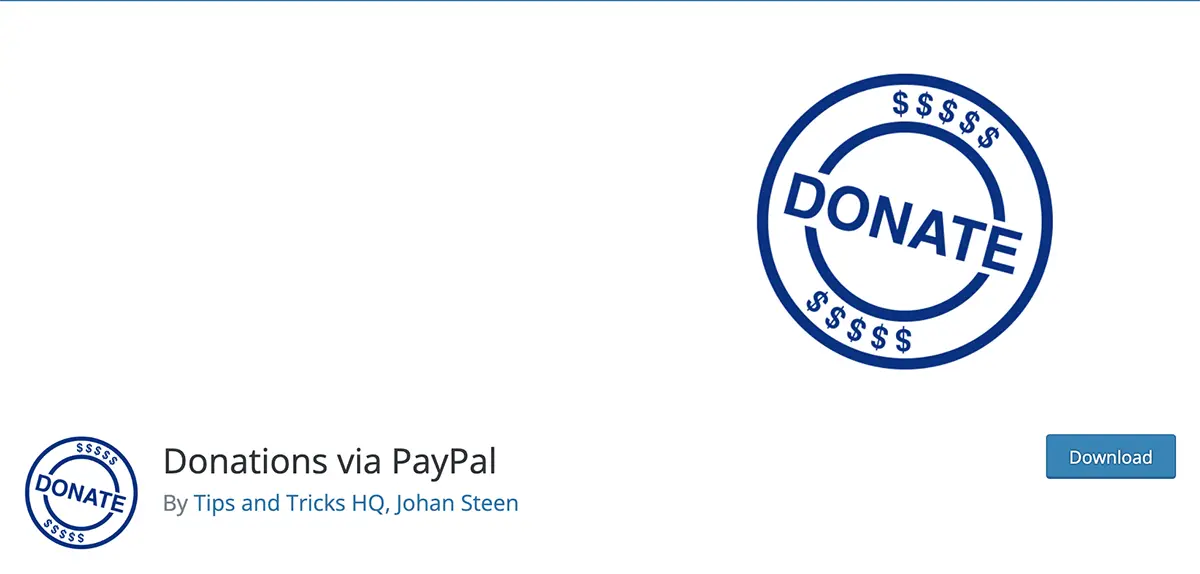 If you have a fundraising website, Donations via PayPal may be the best way to get users to donate to you. With the help of the WordPress plugin for PayPal, you can manage and display Donations via PayPal in the sidebar of your website. It offers a shortcode and includes an options menu. The donations plugin can be used with any free simple WordPress theme. You can configure your PayPal ID and a few additional settings in the options menu. You can decide whether or not to use your donation button. Additionally, you may specify a default purpose and reference that can be changed in the shortcode options or the widget settings for each added instance. The return page, a customized payment page layout, button localization, currency settings, and other options are available.
6. Easy PayPal Buy Now Button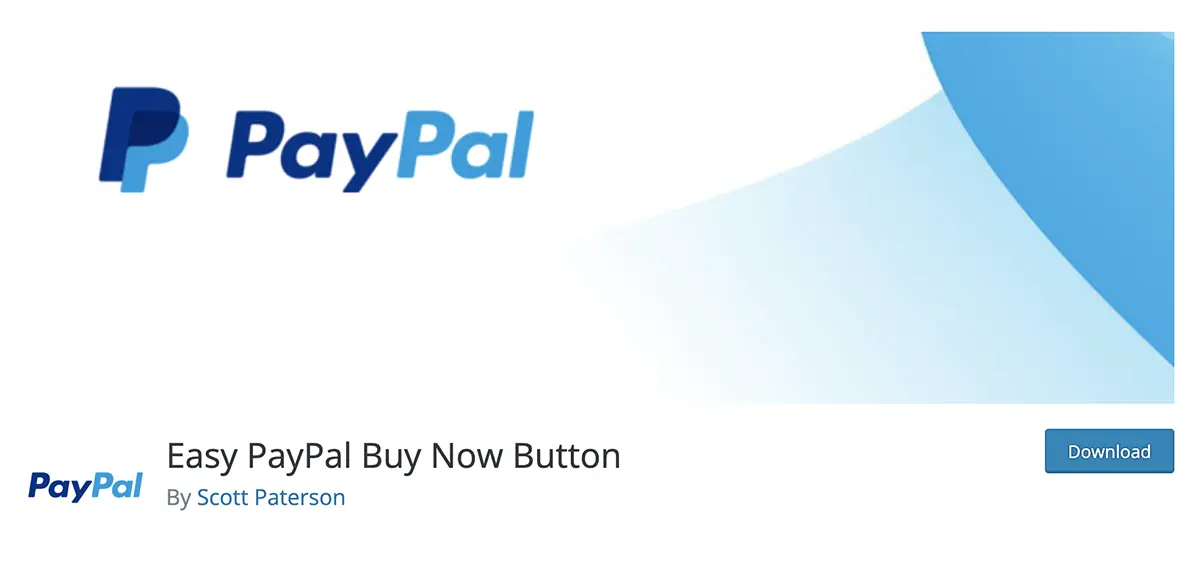 If you occasionally offer goods or services, you don't need to install a whole eCommerce system. You may easily sell products separately using a feature-rich plugin like PayPal Buy Now Button, which is also straightforward and minimal. Using this WordPress PayPal plugin, you may start accepting new orders with minimal effort. On your website, the Buy Now button is functional wonderfully everywhere. Additionally, although a Paypal account is required, the end user can pay with a debit or credit card instead and the payments are handled by Paypal. The PayPal Buy Now Button has four alternative button designs, is compatible with any best WooCommerce themes free, and supports 25 different currencies in addition to 18 other languages. Additionally, you can choose whether or not you want the PayPal window to open in a new window.
7. GetPaid

GetPaid is one of the most lightweight, extensible, and user-friendly online payments and invoicing WordPress Paypal plugins. GetPaid also works as a payment processor for third-party plugins. Customers can purchase items with recurring payments by creating Buy Now Buttons. They can make purchases on your website using various payment gateways, like PayPal and Stripe. The plugin generates estimates and quotes that may be sent to customers, who can then make payments online. You can produce invoices that will be mailed.
8. PayPal Button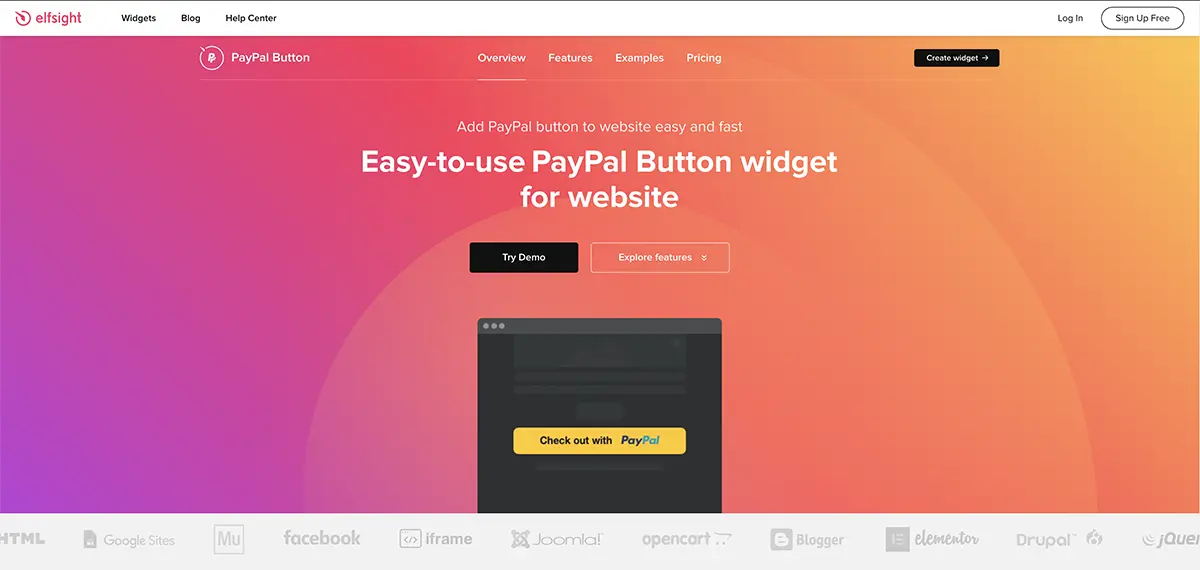 Using the PayPal Button on your website, customers can quickly make payments using PayPal. Using the widget, you may design buttons for one-time payments, subscriptions, and contributions. This is one of the easiest PayPal plugins for WordPress; you can also add taxes and shipping costs to your payments. If you are making subscription sites you can also use the membership plugin in WordPress. This plugin allows you to enable clients to purchase goods or services via PayPal on your site. If you want to create a simple method for your customers, sign up for your offerings. You may add a donation button on your website so users can contribute any amount. You can set up your customers' subscriptions to renew and be invoiced automatically. The recurring option will establish automatic subscription invoicing based on the selected frequency and payment information.
9. CP Contact Form with PayPal

CP Contact Form with PayPal provides you with a pre-designed form that directs users to a PayPal payment option, like PayPal Standard, PayPal Express, or PayPal Credit. The form can be published on any page or post, and its style and color can be modified using CSS. This is one of the flexible WordPress PayPal plugins. The information entered into the form by a visitor is saved in your WordPress database and sent to PayPal so the user can finish the transaction. You'll get an email with the form data once the payment is completed, and the visitor will get a thank-you note or a confirmation letter in the mail. CP Contact works with any best Elementor WordPress themes for the WooCommerce store. The WordPress settings area will display both the paid and unpaid forms submitted from the contact form with the label "Paid" or "Not Paid" so you can review the details and get in touch with the user if necessary. For various contact forms, booking forms, order forms, consultation services, payments for attending events (paid event registration), etc., this WordPress plugin for PayPal is helpful.
10. Quick Paypal Payments

One of the powerful and user-friendly WordPress PayPal plugins that make collecting payments via PayPal is Quick PayPal Payments. A shortcode must be used to set up a payment form in this WordPress plugin. It may be put anywhere on your website, and you have a variety of shortcode alternatives to pick from. You can accept payments in fixed or variable quantities in any currency accepted by PayPal. The plugin can be fully edited. It is multilingual, offers various style options, and lets you view payment history. A customized form can easily be placed anywhere, and you will get immediate payment alerts.
Conclusion
These PayPal plugins for WordPress all provide simple methods for accepting payments using PayPal. They come with many other helpful features that you can use to enhance the shopping experience for your customers.