The key to success in online business is attracting the user's attention and keeping them engaged. Every eCommerce focuses on keeping users interested in purchasing and wants them to buy more. But when it comes to selling something, it becomes challenging. The WooCommerce points and rewards system comes to the scene to help you.
WooCommerce Points and Rewards is a concept of points management plugin that engages customers by awarding points for behaviors such as signup, purchase, and referrals. With the WooCommerce points and rewards plugin, users can use their points to buy things in your store or get a discount on the next purchase. 
The more the user purchases, the more points they are given through WooCommerce reward points. When you give them points as a reward, they feel appreciated and try to keep their points high. That's the key to boosting your store sales. 
You can also improve sales, return on investment (ROI), conversion rate, Customer Lifetime Value (CLV), and referral marketing reach with the WooCommerce reward plugin installed on your WooCommerce store. Also, make sure you've chosen one of the best themes before selecting the plugin. 
Benefits of Using WooCommerce Points and Rewards
You'll have more traffic in your store and it'll increase your sale. 

It creates a loyal customer base that will help you get returning customers. 

You'll be able to understand customers' behavior and their emotion. That will help you to understand your customer more. 

Customers will realize how much you care about them and this will increase your store's brand value. 
Plugins for WooCommerce Points and Rewards
Though the points and reward system wasn't a very popular concept, it has become essential nowadays. We've compared hundreds of WooCommerce Points and Reward plugins and sorted out the best 7 plugins. 
1. Points and Rewards for WooCommerce
With the Points and Rewards for WooCommerce plugin, users can gain points by signing up, giving referrals, purchasing the product, and setting a range of order totals.  
Customers can redeem points either on the cart or at the checkout page by entering the points in the "Apply Points" field. They also can save the points to spend.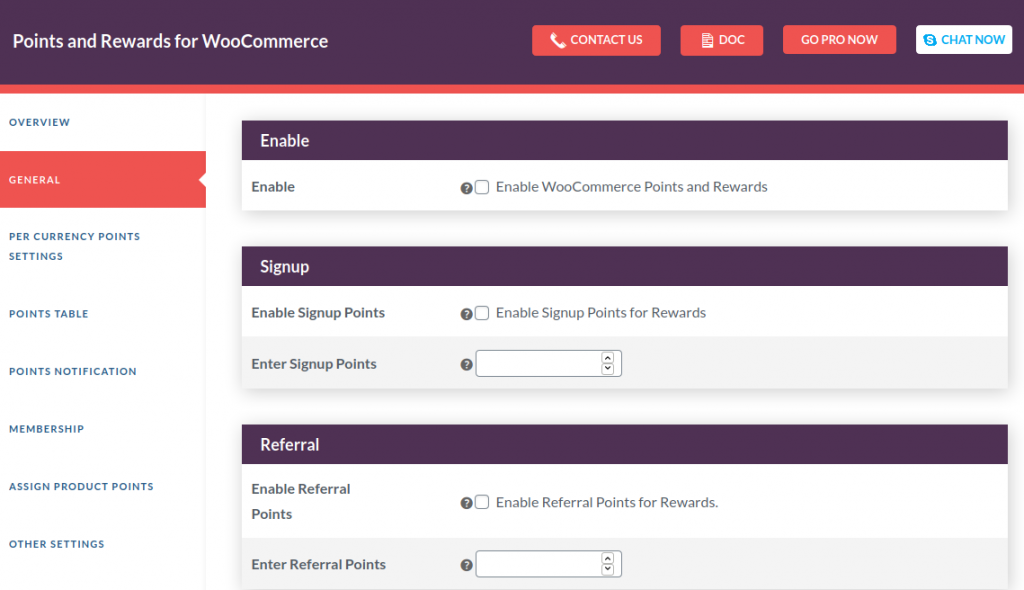 Using this plugin, merchants can establish their rewards-based membership scheme. This allows them to provide clients with special deals based on their accumulated points.
The points log report comes with the plugin, in which merchants and customers both can keep track of the reward points. Also, it has a notification system for each transaction to both merchant and customer. 
The WPML Multilingual translation plugins for WordPress are compatible with the WooCommerce Rewards plugin, it allows you to reward your users in their native language.
Points and Rewards for WooCommerce are downloaded 50,000+ times and the active installation is 5,000+. You can purchase this plugin for $70 annually.
2. myCred
myCred allows three different ways to give awards to your users. Those are Points, Ranks & Badges.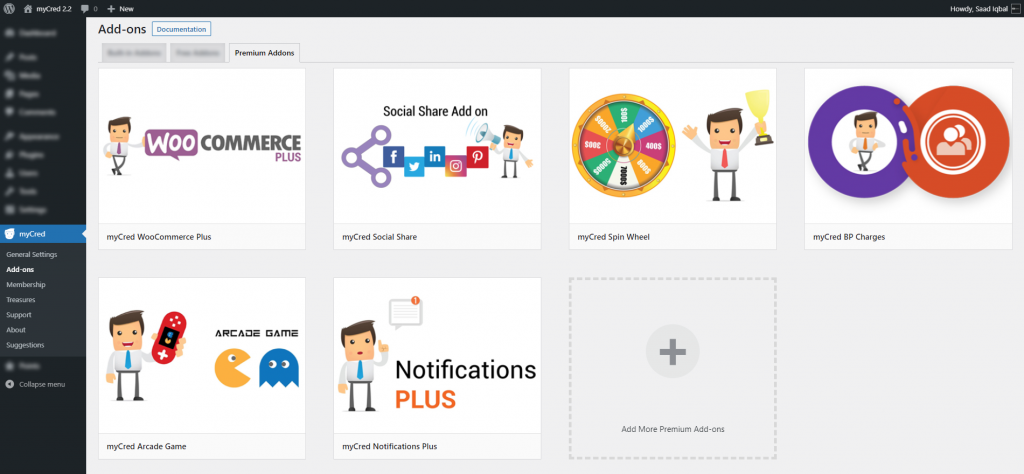 Points are used to create events and triggers that enable real-time tracking and the automated awarding of points to your users.
Whereas, Ranks determine where your users appear on your leaderboards and award them with important bonuses when they reach a specific milestone.
On the other hand, Badges encourage your users to participate by awarding them for their outstanding work.
Besides those, myCred has been downloaded 790,000+ times &  the active installation is 20,000+. 
The interesting fact is, that this awesome plugin is absolutely free.
3. YITH WooCommerce Points and Rewards
You can assign points to users using YITH either manually or automatically. Additionally, you have the option of assigning points to all users or specified user roles as other user management plugins in WordPress do.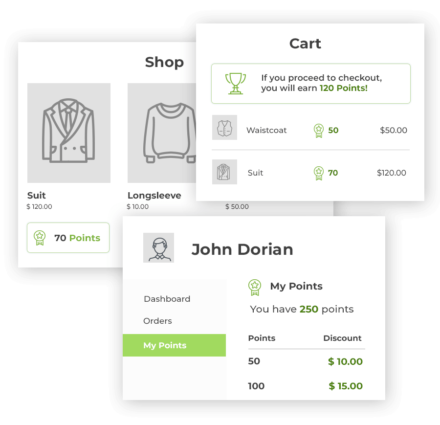 The special feature of this plugin is, that if the billing email is registered, you can award points to guest users. It also applies to newly registered users.
You can create new rules to give individual products or categories a varying number of points.
The plugin allows you to exclude certain products or categories from point collecting, as well as items that are currently on sale.
Moreover, this plugin has a unique function that allows you to assign or delete points in bulk under certain scenarios.
4. Loyalty Points and Rewards for Woocommerce by WPLoyalty
Loyalty Points offer features of rewards when signing up, and completing a purchase. It also provides points when users write a review of the bought product or give a referral.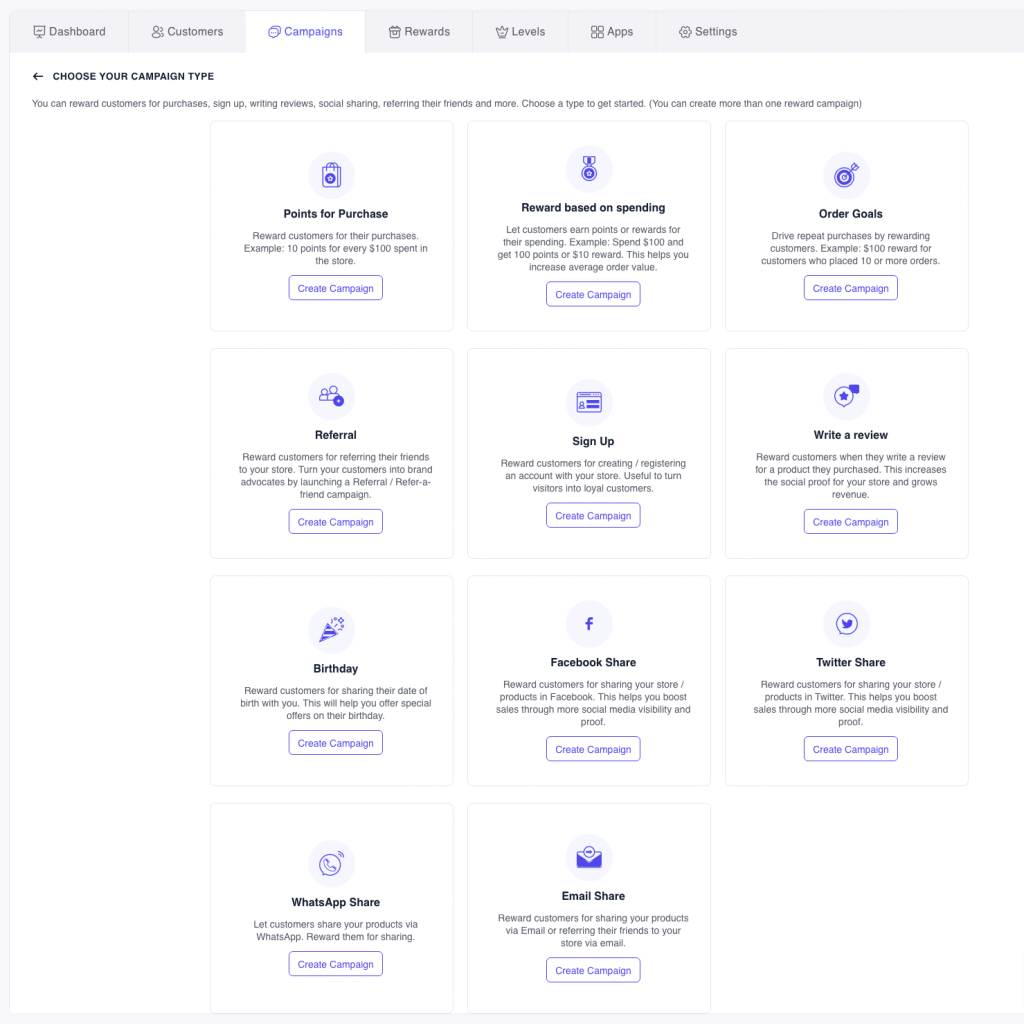 This plugin has a feature, that allows users to post reviews. This feature can help you to get thousands of reviews from real users free of cost. It enables users to help each other without any personal interaction and also helps the good products to be sold more.
5. SUMO Reward Points
Using SUMO Reward Points, you can reward your users for product purchases, writing reviews, signing up, referrals, social promotion on your site, etc.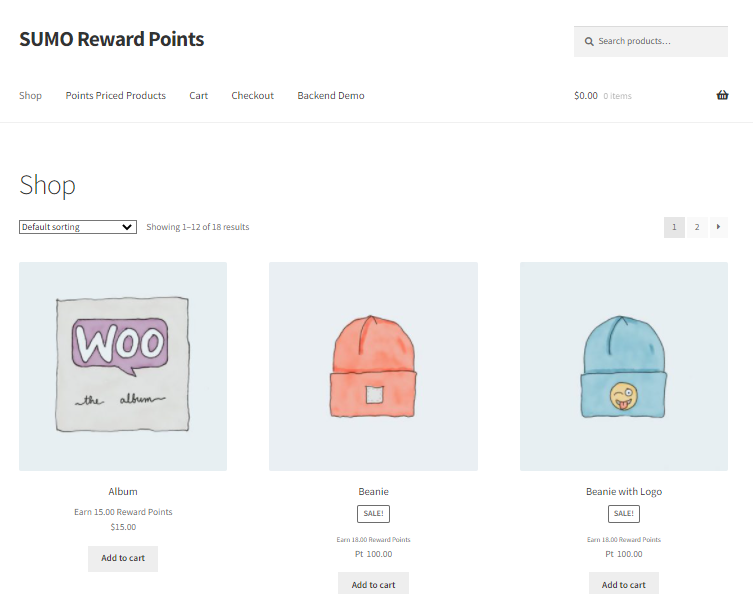 Also, the earned reward points can be redeemed for future purchases. It offers the flexibility to offer reward points at the product level, category level, and global level. 
SUMO Reward Points supports simple, simple subscriptions, variable products, and subscription products with the help of a membership plugin in WordPress. It also supports fixed reward points for product purchases or rewards by the percentage of the product price. Coupons are enabled in WooCommerce for SUMO Reward Points Plugin.
If you struggle to create WooCommerce variable products for your store you can read the linked article. It provides you with everything that you may need to know about a variable product.
Reward Point Conversion Settings are available for earning reward points and redeeming reward points. Also, maximum redeeming points in the cart can be set on the settings page. It's WPML compatible and translation ready.
6. WooRewards 
WooRewards is different than other loyalty plugins. It's a powerful plugin that was made to be customizable. With it, you'll be able to achieve almost any type of loyalty program you can think of.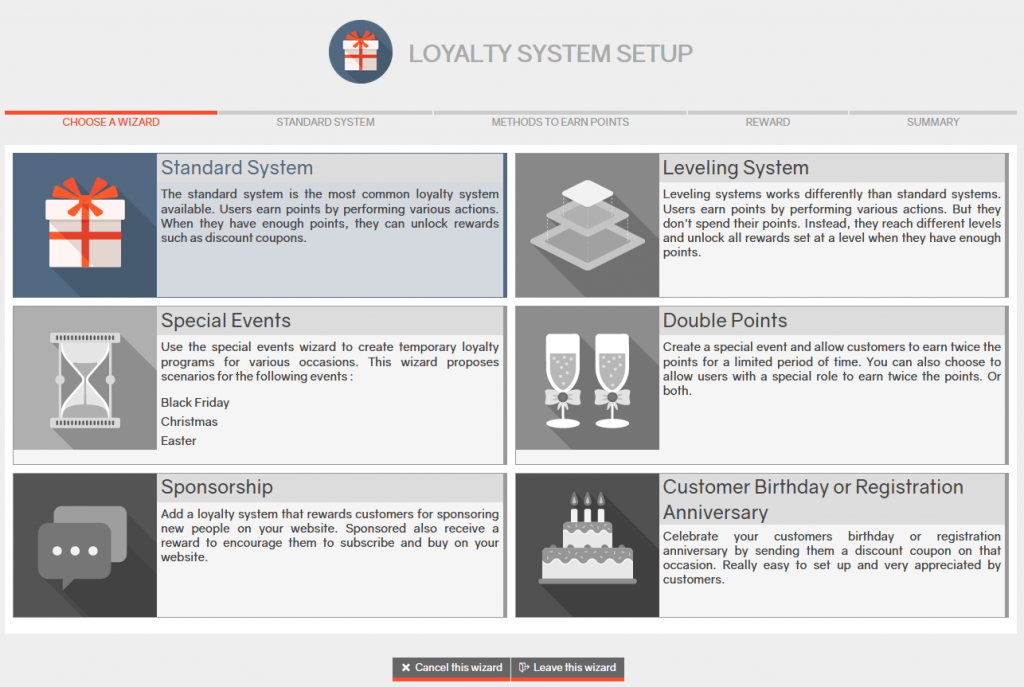 WooRewards offers more possibilities than any other points and rewards program for WooCommerce.As such, it proposes a lot of options. It provides detailed documentation, wizards, and a lot of tutorials. In addition, its professional team is also available to help you get the most out of it and guide you through its possibilities.
WooRewards has been downloaded 97,000+ times and the active installation is 5,000+. You can purchase this plugin for $108.75 annually.
7. Reward Points
The plugin introduces points as an in-store currency that users can use to pay in full or in part for items in their cart. Users earn and spend points when placing orders.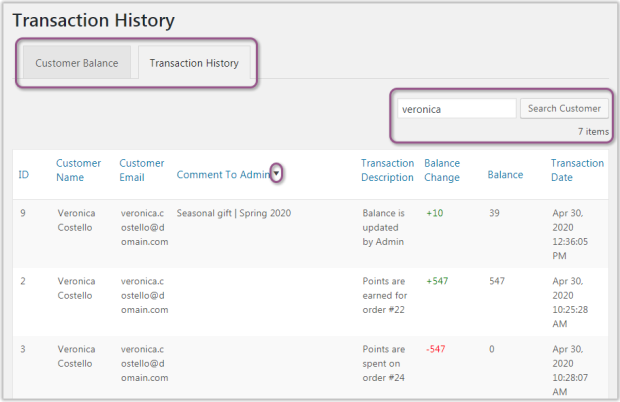 Admins define the rates for earning and spending points and can update those rates as they see fit. They can also update points individually and in bulk, include or exclude a tax variable from the formula for points calculation, and apply points to orders on the backend.
Conclusion 
You can choose any of those plugins according to your need and budget. Go through how you can choose the right plugin for your store if you want to know more about the choosing process.
The point and reward system is a highly effective tool you can use for building a better relationship with your customer. It establishes the loyalty of the customers and gives them a reason to come back to your store. Using any of these plugins will help you to add a new dimension to your online business. So, what plugin you're going to install?