Some Bad SEO practices can hurt your website's SEO really badly. These can decrease your search ranking, domain authority, and the number of visitors.
This is pretty scary, right? Don't worry, in this article, we'll inform you about those bad practices, and suggestions on how you can get rid of them.
Ranking algorithms are updating day by day, and to keep good care of your site, you need to focus on the changes consistently.
So, in 2023, you need to know the major changes of recent times that can affect your site so that you can get rid of them.
In this article, we've come up with some practices which seem useful but can actually harm your site. These are the SEO practices you need to avoid in 2023.
Bad SEO Practices
1. Using ChatGPT or ChatBots
You may hear ChatBots writing articles for various websites. It was one of the biggest trends back in 2022. But Google Search has introduced a new algorithm that detects articles written by Bots and started punishing those sites. As a result, many popular websites are taking hits from Google's major updates.
Many of them went from millions of visitors to hundreds of visitors. Even some websites have disappeared from the search engine. So, if you're using any chatbot or thinking of using it, it's a big no. The damage it can create is irreversible.
2. Not Using Experts to Create A Content
Content quality is an important factor for a better SEO ranking—besides, Google also checks who is writing the content and increases the ranking of the verified experts' blogs at the top. So, creating blogs hiding author profiles, using a fake profile, or using someone as the author who is not enough qualified for the job can make you suffer.
This is extremely important in some specific fields, such as health, finance, technology, etc. No matter how well-written or impactful your article is, Google will rank an article with verified or expert professionals. Such as a verified doctor's writeup will consistently rank better than any other non-doctor writer's health-related article.
3. Having Spammy Backlinks
Having a good number of backlinks helps to increase the domain authority of a website. But that doesn't mean you can buy too many links to increase the domain authority of your website. If you've too many backlinks that are from irrelevant sites or spammy websites, it will affect your website directly.
Because in 2022, Google started flagging this type of site as low-quality websites and preventing them from ranking. So, it's better if you do not purchase spammy backlinks, and in case you've already added such websites to your site, try to remove them fast.
You may use disavow, it's not recommended by Google to use frequently. We recommend you disavow if you've linked with some adult or betting websites. And you can remove other spam backlinks by contacting the website owners.
4. Cloaking
Cloaking can be done in many ways. It's basically showing the visitors and crawlers different content or information to rank a site faster. The search engine doesn't want to be tricked, and let you get too much attention, that's why not cloaking is important.
You shouldn't try to trick visitors or search engines. You may receive some quick benefits but your site will suffer in long run. And it's hard to gain Google's trust if lost in the first place.
5. Using Irrelevant Keywords
One of the worst things one can do for his website is rank it for the irrelevant keyword. No matter how high volume your keyword has, it'll only hurt your site. Moreover, it'll increase the bounce rate of your website which will decrease your ranking.
And after a period of time, Google will find out that you're misdirecting people, and your site will be punished for it. In this way, it's tough to do better while using irrelevant keywords.
6. Not Using Structured Data
Structured data helps Google Crawler to understand your content better. It indicates the kind of page or posts you've, what product you're selling, what your blog is about, etc, Moreover, it helps visitors to find the root of the website and explore it.
7. Not Having a Sitemap
A sitemap is a map for exploring your website. But it's not for the visitors. It's made for the bots that will crawl your site and index the pages of your site. To be found by search engines fast, you need to have a sitemap for your site. Otherwise, your website won't be indexed properly.
So, not having a sitemap will create problems for your website. You can easily add a sitemap to your website within a minute so that the crawler can easily crawl your site. If you're not sure if your website has a sitemap or not, try using a sitemap tester. You can also generate a sitemap online and add it to your site.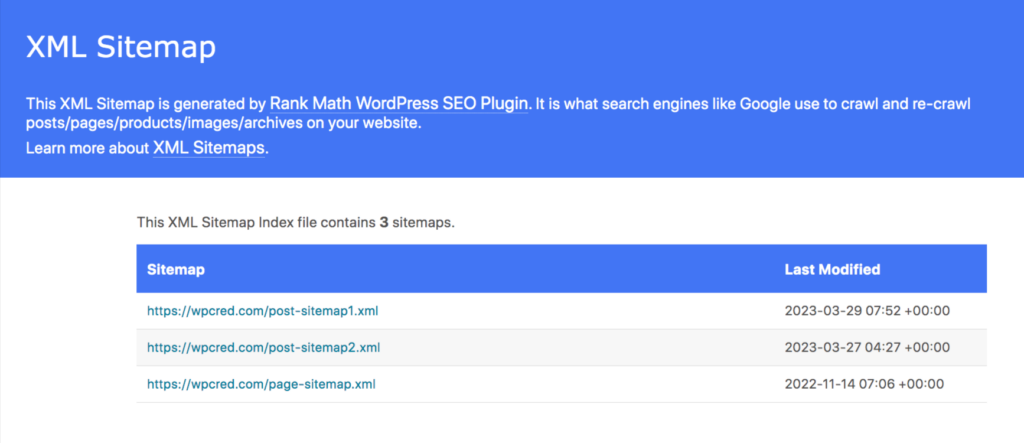 8. Not Having a Clear URL Structure
Many of us are not concerned about the URL structure but we should. Because search engines don't look into the content only, it also looks at the content title and the URL. So, why waste such an opportunity to grab its attention?
Using the title or focus keyword in the URL can help the search engine understand what is blog is all about, and rank it better for that keyword. Also, now Google shows the link of the post in the search result, which means URL structure is officially important to Google.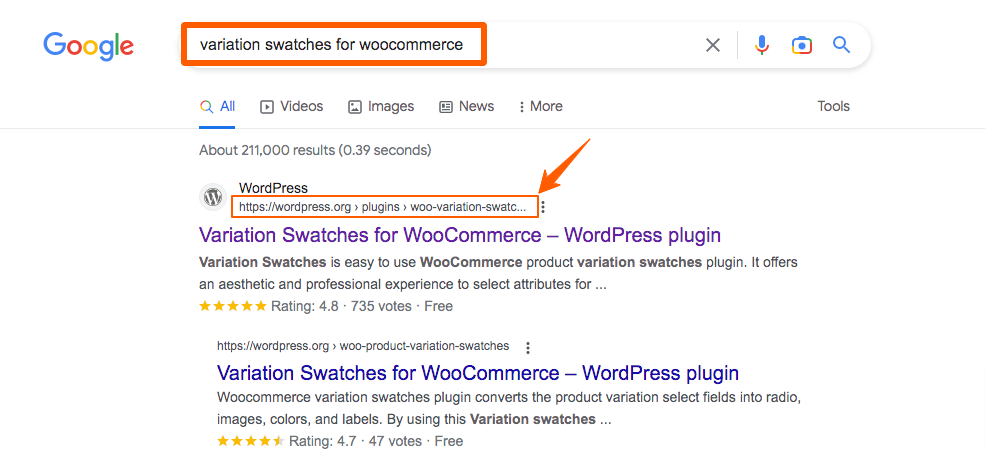 9. Not Using 301 Redirects
We often update the topic name and the link to our post. It makes the visitors and bots confused. Because with updating that, we also alter the main link of that post sometimes. That can create too many broken links if not set properly. To solve this problem, you need to use 301 redirects so that you can change the link as your wish but the redirection will set you off easily.
10. Not Using a Content Delivery Network (CDN)
Using CDN your website can be loaded using the closest server of the visitor. It helps to load your site faster. A faster-loading website generally has a lower bounce rate, and Google ranks the sites with lower bounce rates. Because a lower bounce rate is considered valuable content. So, not using it will make your site slower and decrease the Google ranking.
Conclusion
These are things you need to avoid in 2023. If you're facing any issues while following this, let us know. We'll try our best to solve it.
For performing better SEO, you can follow our SEO tips for WordPress websites. Moreover, you can also have a look into WooCommerce SEO if you're maintaining any WooCommerce site.