WooCommerce contains 6000+ plugins in the WordPress plugin directory that serve different purposes for WooCommerce sites. If you're new to the WoCommerce plugin world, you must be confused about what must have WooCommerce plugins you should use and how can you find the right plugins. 
At first, choosing essential plugins for your store may seem complicated. Don't worry about that, it takes time to understand what plugins your store needs.

But that doesn't mean you don't need any plugin right now. No matter what, when you intend to start a WooCommerce store, you must have WooCommerce plugins that are essential.
You can find many plugins which do the same work, but you need to choose one among them. It's hard to find which types of plugins you need initially and find the specific plugins. 
Don't worry! We've solved this problem for you.
Essential Plugins for WordPress WooCommerce Store
We went through 6000+ plugins and analyzed 1Million WooCommerce stores to find which plugins are essential for any starter WooCommerce store.
Want to know what we found? Let's find out those essential plugins for WordPress!
1. Variation Swatches for WooCommerce – GetWooPlugins

In every WooCommerce theme, there is a default setting for displaying variation products. It allows displaying variable products using the dropdown. The dropdown allows viewing the variation of the product. But it is backdated and requires extra clicks.
WooCommerce variation swatches solve this problem. Using this plugin, you can view the variation of the product without using any dropdown. It transforms dropdown into color, button, radio, and image swatches.
Using Variation Swatches can give your users a smooth shopping experience without extra clicks.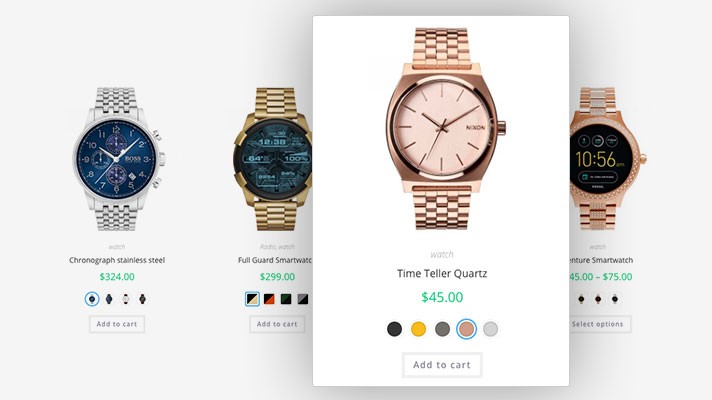 If your products come in variations in size/color/type, and you want to showcase your product smartly, this is one of your store's must-have WooCommerce plugins.
Key Features:
Transforms dropdown into color, button, radio, and image swatches

Compatible with multiple languages

Cross sign for the out-of-the-stock issue.

Generate different links for variations
2. Product Import Export for WooCommerce
Product Import Export can help you to export and import all of your products into CSV format. You can also export and import product reviews using this plugin.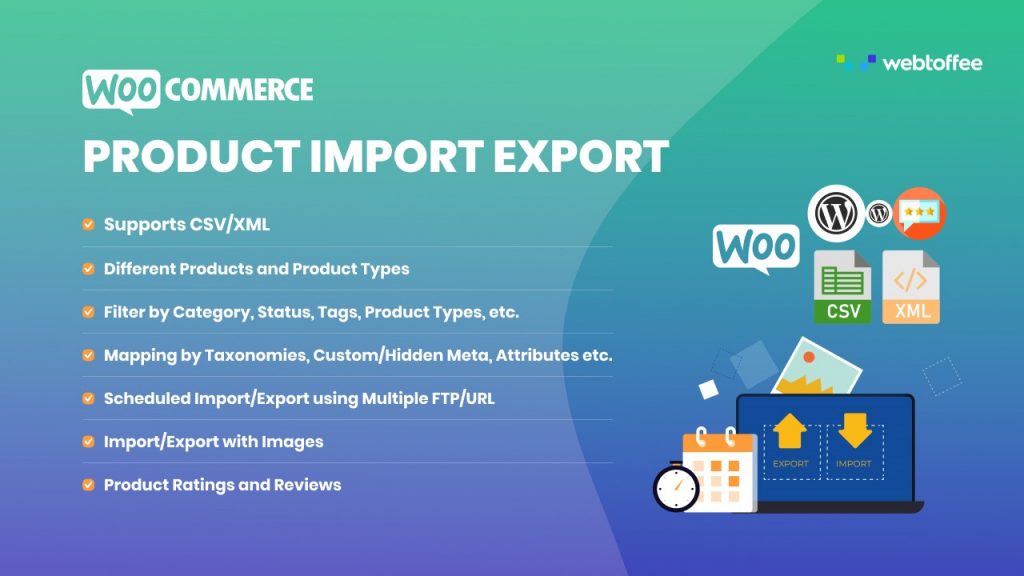 This plugin allows updating inventory, syncing products, filtering data, and automatic column mapping. Also, Product import export for WooCommerce ensures that you can maintain all of your products appropriately.
Key Features: 
Export-import WooCommerce products into CSV & from CSV to WooCommerce

Supported product types – simple, grouped, external/affiliate

Export and import WooCommerce products based on category/tags/selected products/status/stock

Import and export product categories and tags 
3. Additional Variation Images Gallery For WooCommerce – GetWooPlugins
By default, WooCommerce supports a single image for a variation product. It becomes difficult for customers to buy a variation product based on a single image.
Additional Variation Images Gallery For WooCommerce solves this problem. Using this plugin, you can add multiple images for your variation products. 
It's important to view the product from a different angle properly. Using this plugin, you can ensure that your customers can view the product from different angles.
Also, Variation Images Gallery supports adding videos of the product. It's an incredible feature to display your product. This plugin can give your visitors a smooth experience of shopping and can convince them to continue buying.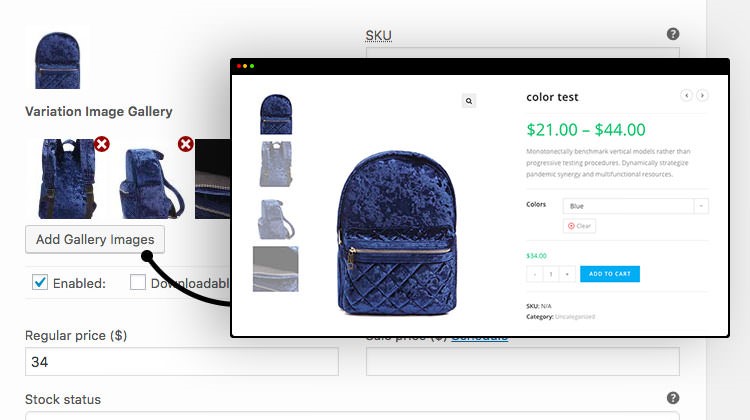 Key Features:
Display unlimited image

Selecting multiple images while uploading

Custom image sorting option 

Custom icon display position 

Add videos hosted on different platforms



4. CTX Feed – WooCommerce Product Feed Plugin
CTX Feed – WooCommerce Product Feed Manager is a plugin that can help you to create a feed. You can build Google Merchant Feed, Facebook Catalog Feed, Pinterest Shopping Feed, Instagram Catalog Feed, TikTok Catalog, Snapchat Catalog, and eBay Ads using this plugin.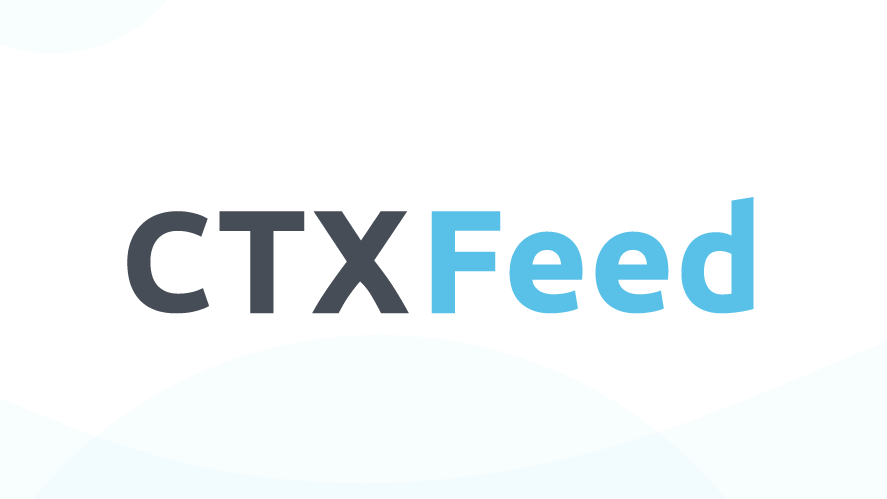 It helps to create a product feed that can be used for marketing purposes. 
Key Features:
Upload unlimited products to your store

Create an infinite number of feeds

100+ Pre-configured templates

Supports XML, CSV, TSV, XLS , TXT, JSON product feed
5. Mailchimp for WooCommerce
Mailchimp is one of the best WordPress email plugins that is mostly used for the WooCommerce site that has around 17 million customers. It helps to develop an eCommerce marketing strategy.
After the installation of Mailchimp, it collects data about your customers and analyzes their purchase data. With those data, it can help you to set a targeted campaign. It can also help you to follow up with post-purchase, recommended products, recover abandoned carts, and measures the ROI of your eStore.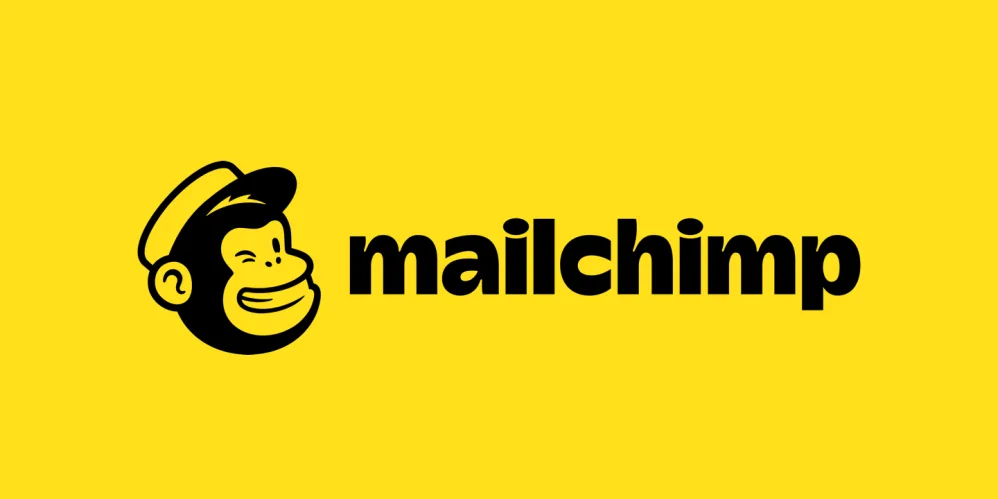 Mailchimp is the best idea to have for your marketing strategy. Using this can give your store a heads up.
Key Features:
Dashboard for viewing detailed data on marketing 

Auto-sync to the audience and new subscribers

Showcase product recommendations.

Track and segment customers 

WPML compatible
6. Discount Rules for WooCommerce
Discount Rules for WooCommerce helps you in case of any discount-based feature. If you want to give a sale or discount on a specific product, this plugin can come in handy. You can also create bulk discounts, dynamic discounts, and product-based discounts using this plugin. You can also add WooCommerce points and rewards systems for the welfare of your customers.
It also offers product variation-based discounts and buy-one-get-one type discounts, and various types of features. 
Key Features:
Percentage based discounts

Order, cart, and count  total based discount

Include and exclude selected products from discount rules

Store-wide global discount system
7. Dokan – Multivendor Marketplace Solution

Dokan is a WooCommerce-powered plugin that is used for building a marketplace. You create websites like Amazon, Shopify, and eBay using this plugin. It can provide your website with the best multivendor marketplace WordPress for WooCommerce using Dokan.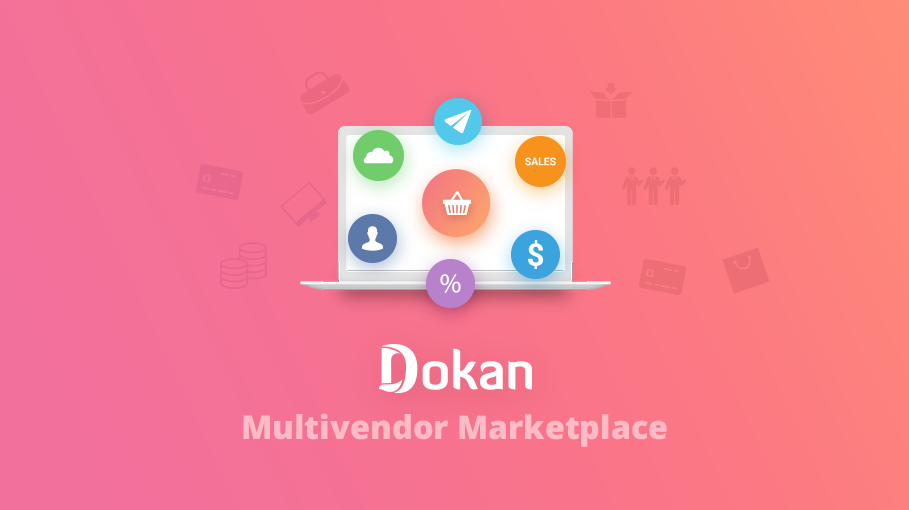 If you want to start eCommerce fast, Dokan can be a very useful solution for you. You can start an eCommerce within 30min using Dokan. 
Key Features:
Supports any WooCommerce theme

Built-in Dokan theme

Reports of store insights

Frontend dashboard

8. Product Filter by WooBeWoo

Product filter offers you to filter your products by name, price, category, tags, taxonomy, and attributes. This plugin allows your visitors to find their desired product faster.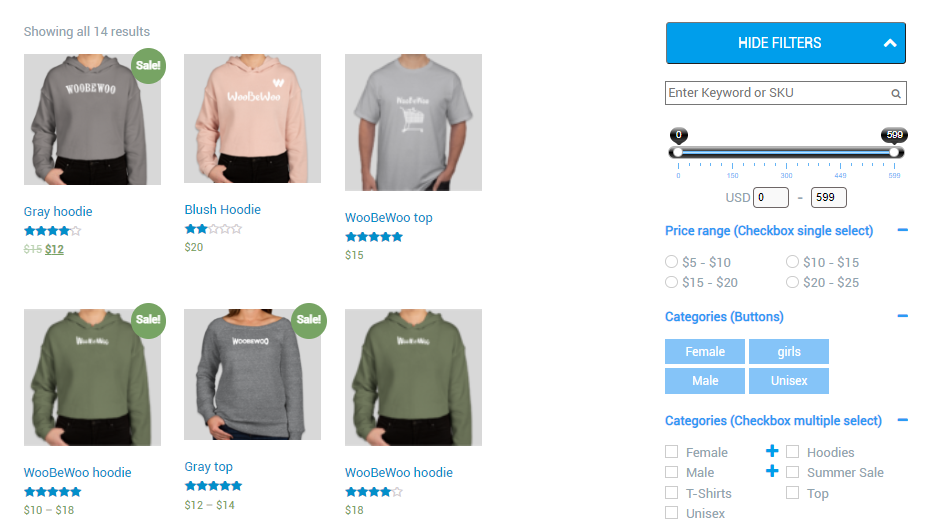 Product filter saves you visitors' time and ensures to find the product your visitors want. This WooCommerce product filtering also improves your conversion rate and makes the user's experience smooth.
Key Features:
Filters by any criteria

Elementor compatible

Variety of options for sorting products

Automatic price range settings with fixed step values
9. WooCommerce Cart Abandonment Recovery

According to Sleeknote, more than 70% of the users who reach the checkout page, don't complete their purchase. Sometimes they got forget or don't feel the urge to buy. This is a very common issue.
Even the most optimized checkout process has 20% abandonment of the products according to a study by UPS.

If you want to avoid this and are willing to increase your conversion rate, you can use the plugin "WooCommerce Cart Abandonment Recovery".
WooCommerce Cart Abandonment Recovery is a plugin that looks into the users' email addresses and notifies them about their cart. If a user doesn't complete his purchase in 15 minutes, it sends an automatic email to the user. It has a feature of serial emailing about their pre-purchase situation.
It sends serial mail to ensure that the user buys the product if he is interested.

Key Features:
Unique checkout links

Ready templates for follow-up emails

Generate limited-time unique discount coupons

Webhooks to integrate marketing tools



10. WOOCS – Currency Switcher
WOOCS is a plugin that can help you to show your product's price in different currencies. If your eCommerce is used by different countries, this plugin can help you to switch currency according to the visitor's location.
Your visitors can find the price of the products in their currencies. It can help them to the product's value instantly without bouncing to any converter. That pushes them to buy more, and that's the key to boosting your sales.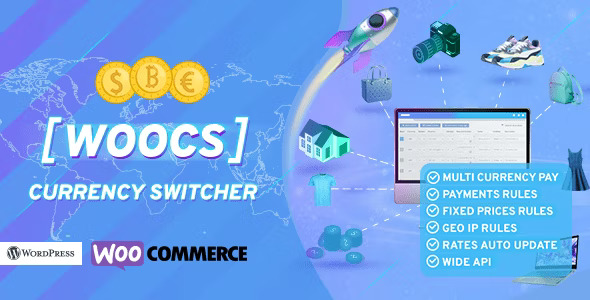 Key Features:
Automatic currency rate update

Customization of money symbol

Change currency with language

Compatible with WPML, and CTX Feed
11. WooCommerce Multilingual
There are various types of eCommerce we are using. Some of them serve local people and others serve multiple nations or countries.
In the case of serving multiple nations, language is the primary barrier. If your eCommerce fails to translate to potential customers, you'll lose them in the early stage.


WooCommerce Multilingual is a plugin that solves this problem. This plugin solves your tension about translating. It is capable of translating content into any other language instantly. Having it is a must if you're dealing with international customers and you can know how to change the WooCommerce language easily.

Key Features:
Translate all types of WooCommerce products.

Don't change the language in the middle

Offers payment gateway according to the user's location

Sends email to the customer according to the preferred language



12. Customer Reviews for WooCommerce
A customer review is a great way to get an endorsement from your customer. New visitors can get an idea about your store from those reviews and they are more likely to trust a review from a user rather than you.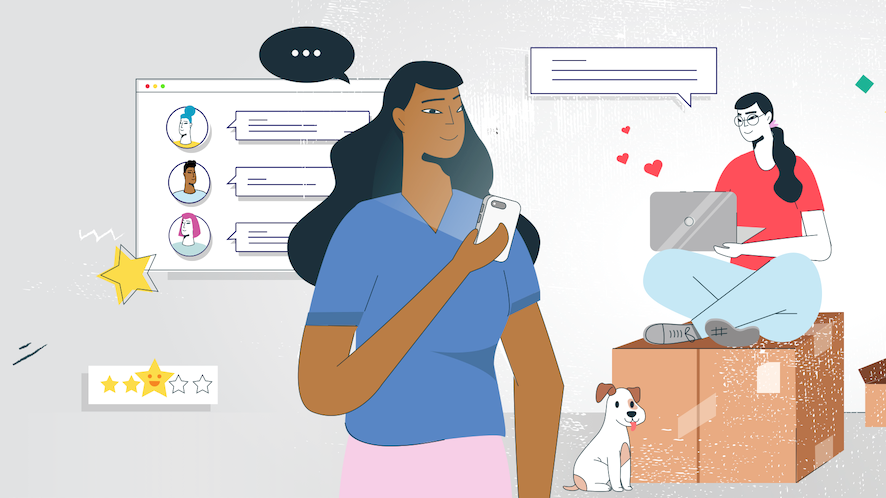 Customer Reviews for WooCommerce is a great plugin for using user-generated content. It helps you to get more reviews from your customers by sending an automated email reminder to leave a review.
Those review plugins for WordPress can help you to increase engagement, improve SEO and get more sales with social proof. You can also use those content for different marketing approaches.

It also can verify reviews for you and localize those in 40 languages.
Key Features:
Export and import reviews

Rewards for giving reviews

Question and answer feature

Review and rating filtering option 
13. Booster for WooCommerce
Booster for WooCommerce is an all-in-one type of plugin where you can find all the necessary plugins for eCommerce. It has more than 110 features that make it the most dynamic and the best WooCommerce SEO plugin. Without doing any coding, you can add your desired features using this plugin. It has made customization easy for everyone.
Besides offering zero coding, it offers you to save the maximum of your budget on plugins. It has a modular architecture that offers to enable any of the features only when you need them.
Though there are many features you can find in Booster for WooCommerce, nonetheless, you need to use other plugins. Booster is a primary solution for beginners but not the ultimate.
Key Features:
PDF Invoicing and Packing slips

Prices and Currencies

Cart and Checkout

Payment gateways

Emails, reporting, and Administrative tools



14. Advanced Shipment Tracking
Customers always want to receive the product fast and also want to be updated about the product delivery. Advanced Shipment Tracking for WooCommerce is a solution that can help you in such cases.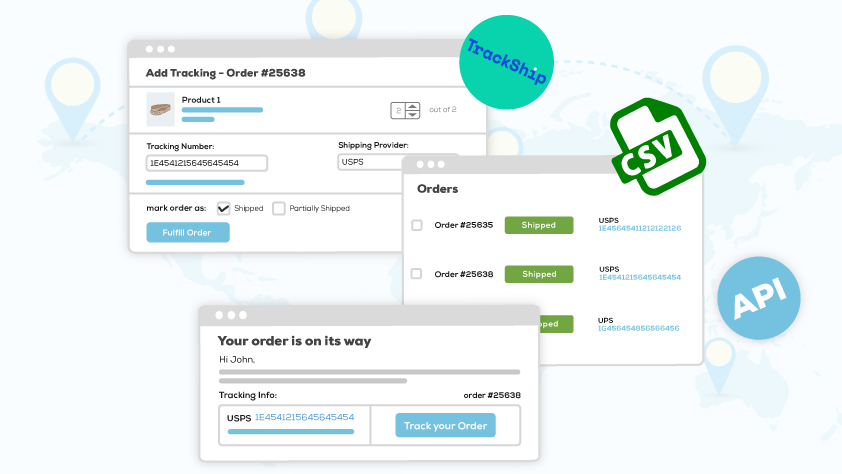 It tracks the product and lets customers know where the product is and how long it'll take to be delivered. It can save time and also makes customers informed about the process. Besides that, it reduces time spent on post-shipping inquiries and also keeps customers satisfied and you can also integrate the free shipping plugin WooCommerce if you want.
Key Features:
Add Tracking information to orders

Add Multiple tracking numbers to the same order

Shipment Tracking API

Import tracking info from CSV Files



15. YITH WooCommerce Wishlist
YITH is a wishlist plugin for WooCommerce that helps to save the products which customers will buy but not immediately.
It's a great opportunity to know your customer, analyze their behavior and update the inventory to grow the business.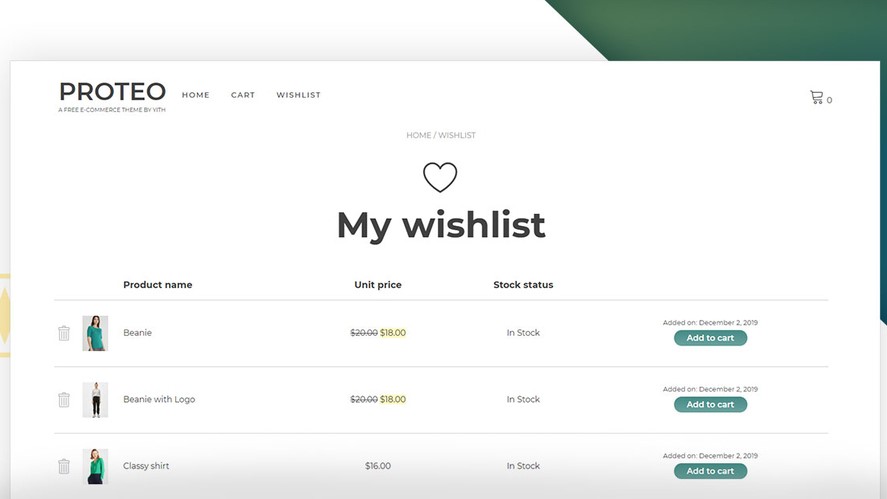 It also offers to share the Wishlist with friends and family. Besides that, it's sharable on social media. Overall, using YITH WooCommerce Wishlist is one of the best opportunities to grow your store.

Key Features:
Enable/disable the wishlist features for unlogged users

Unlimited wishlists

Show product price variations

Drag and drop

16. FiboSearch

A WooCommerce store contains thousands of products. Sometimes, your customers can't find the product they want. A search bar solves this problem.

When you'll start a WooCommerce store, you'll have a built-in search feature. But it's not efficient enough to give accurate results all the time. Also, it is unable to give your visitor a good search experience.

FiboSearch – Ajax Search for WooCommerce is a search plugin in WordPress that can help you to perform better search results. It offers as-you-type suggestions. Using this, visitors don't need to type anything in detail. Ajax Search automatically suggests the best possible keywords they're more likely to type.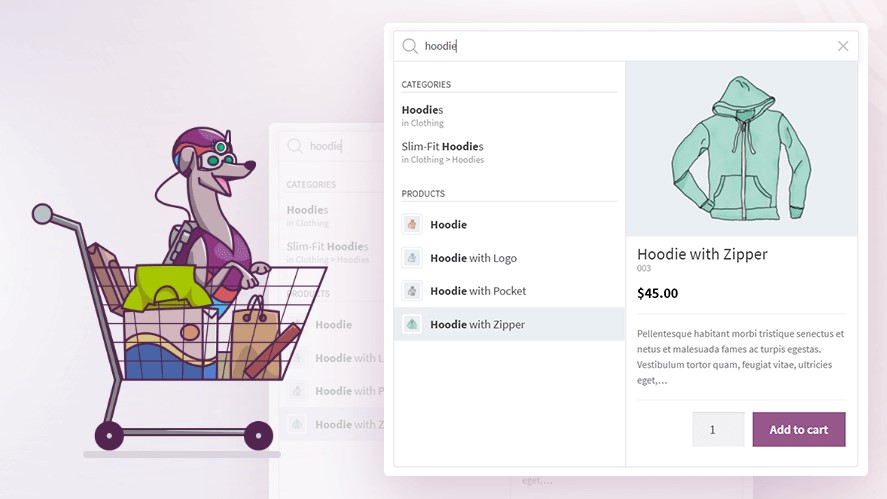 Overall, this plugin can give your customers a better user experience and a better way to navigate your store.

Key Features:
Search by title, description, and SKU

Show product descript, title, image, and price in the search result 

Supports WPML, Polylang, and qTranslate-XT

Personalization of the search bar



17. Related Products for WooCommerce

The goal of a WooCommerce owner is to keep the visitors busy with products and make them buy more. Related Products for WooCommerce is a plugin that can help you to do that.
Using Related Products, you can display recommendations on products on every single page. It displays related products based on current product categories, tags, or attributes. Visitors can see such products in posts, on pages, and wherever they go. Also, it can be configured to display in posts, pages, and widgets. 

Key Features:
Show related products

Shortcode for related products

Exclude taxonomies
Conclusion 
Most of these mentioned plugins are must-have plugins for your WooCommerce store. If you're setting up your new store but don't want to go through all of those plugins, I would suggest you try a few plugins from the list and install plugins.

Special Tip
Before buying any plugin, try their free version.  It'll help you to know about the features available with the plugin.
We hope this list has helped you identify some of the best WooCommerce plugins for your online store. We also have a list of the best WooCommerce themes free from where you can find your desired theme.
Leave us a comment if you want to provide some additional information about any plugins