Do you need the top Image Optimization WordPress Plugin? The top WordPress image optimization plugins are listed here. Plugins for image optimization will assist in minimizing the size of the images used on your WordPress website. Use image optimization plugins if you need to reduce your website's image sizes.
With quicker loading, your website can now offer a better user experience. You may choose your desired Image optimization WordPress plugin for your website and If you want to add multiple images to your WooCommerce site you can use WooCommerce for additional variation images as well.
Powerful Top 12+ Image Optimization WordPress Plugin For 2022
1. EWWW Image Optimizer

EWWW is a WordPress image optimization plugin that lets you speed up your website, decrease bounce rates, and improve your SEO. It helps to increase visitor satisfaction to encourage repeat business. This plugin offers the best compression, also it can optimize files of any size, and has no speed restrictions.
This plugin's use of cutting-edge tools in the sector ensures easy handling for pixel-perfect optimization. This plugin makes sure that no image is overlooked and optimizes your entire website, not just the WordPress Media Library. In this plugin, all communications are secured with top SSL encryption.
2. WP Offload Media Plugin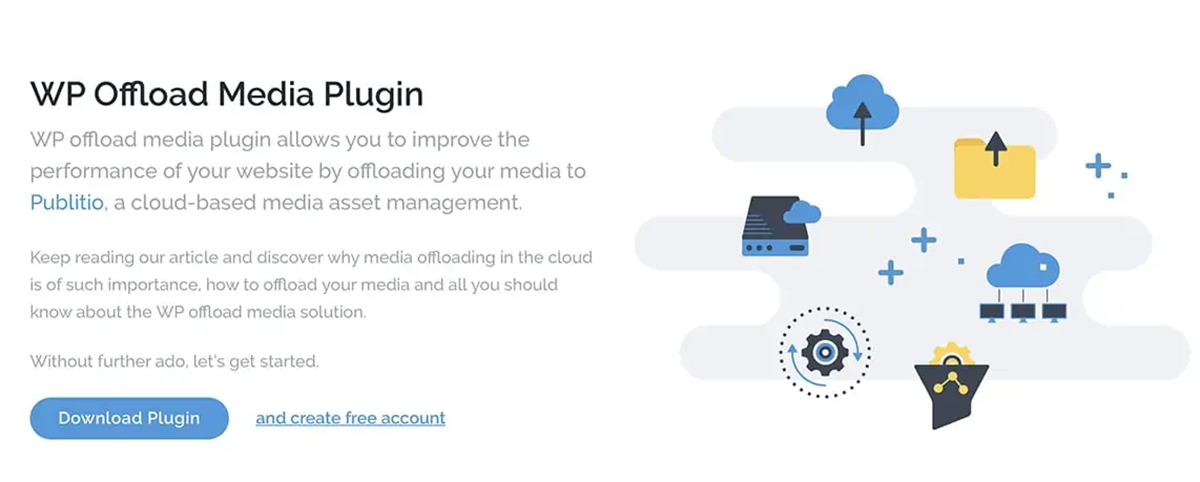 WP Offload Media is a powerful WordPress image optimization plugin. Your existing media library can be seamlessly uploaded using the WP offload media plugin. You can let the offload media system work its magic while you focus on something else while your media files are offloaded in the background.
You are given complete control over your cloud-based files in the media library by the plugin. You can choose who can save or download your media files and manage privacy settings without ever leaving your media library.
The ability to save server storage space is one of WP Offload Media's significant benefits. You can delete the files from the server and free up storage after offloading them to the Publitio Media Assets Management system.
3. Autoptimize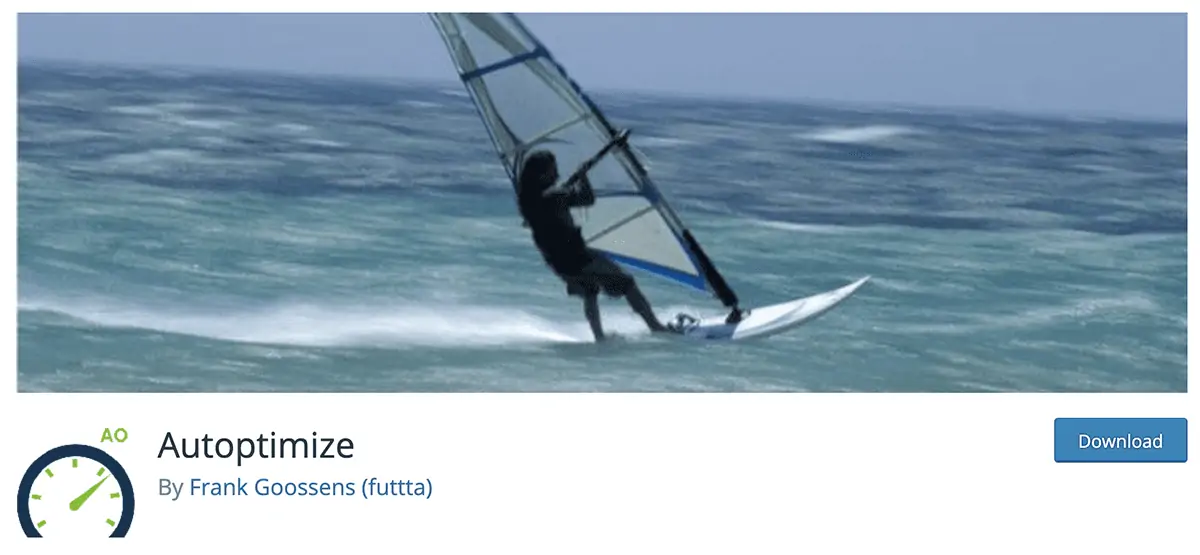 Autoptimize is the most popular Image optimization WordPress plugin. Your website can be easily optimized with Autoptimize. It can move and defer scripts to the footer, aggregate, minify, and cache scripts and styles, inject CSS by default in the page head but also inline critical CSS and defer the aggregated full CSS, and minify HTML.
With support for WebP and AVIF formats, you can optimize images, Google Fonts, async non-aggregated JavaScript, WordPress core emoji cruft, and more. As a result, if your site already uses HTTP/2, it can still perform better. You can customize Autoptimize to meet every site's unique requirements to the extensive API available.
4. Optimole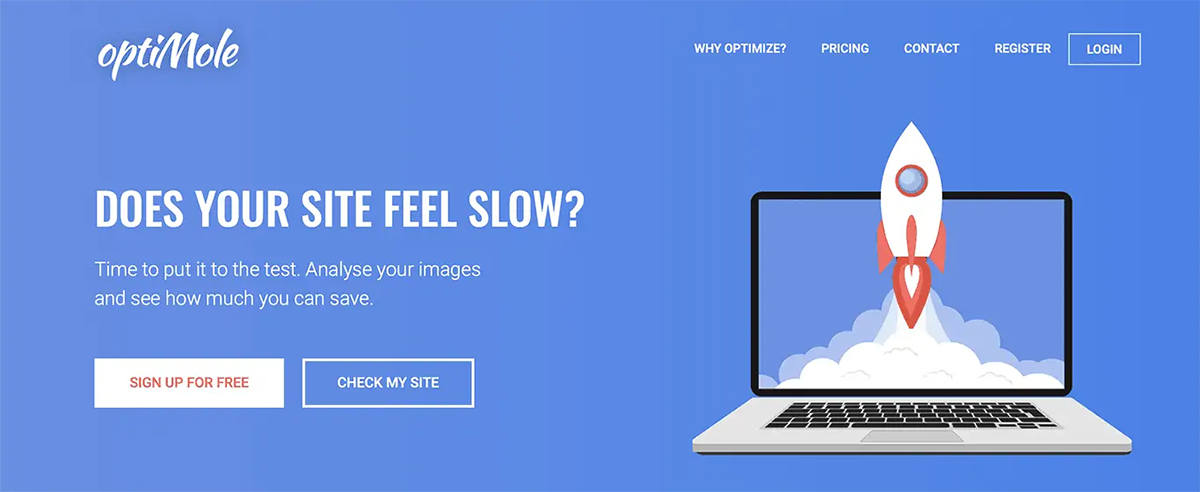 A WordPress image optimization plugin is called Optimole. It uses the cloud and processes your images in real-time without taxing your server. This plugin goes a lot further than any other tool in the market. Optimole automatically optimizes your images. It uses a fast image CDN to serve images.
This plugin determines which image size is appropriate for the visitor's browser and viewport. It displays the images using lazy loading and responsive WooCommerce Themes. This plugin has complete compatibility with well-liked page builders like Beaver Builder, Elementor, and WordPress 5.0's new block editor. For better performance, each visitor will see images that have been specially optimized for their particular screen.
5. Imagify

The best WordPress image optimizer plugin is Imagify. The plugin's bulk optimization feature enables you to optimize images all at once. Your images can be resized instantly, and with three compression levels to choose from, they are automatically optimized at your chosen level.
You can always change your images back to how they were originally. Imagify is the best image optimizer and a fantastic image compressor. Images from the most popular image formats and PDF formats can be resized and compressed.
Moreover, you can convert your images to modern image formats like WebP. The WebP format is a way to optimize images and shorten the time it takes for them to load on websites. It also offers superior image compression and quality.
6. ShortPixel Image Optimizer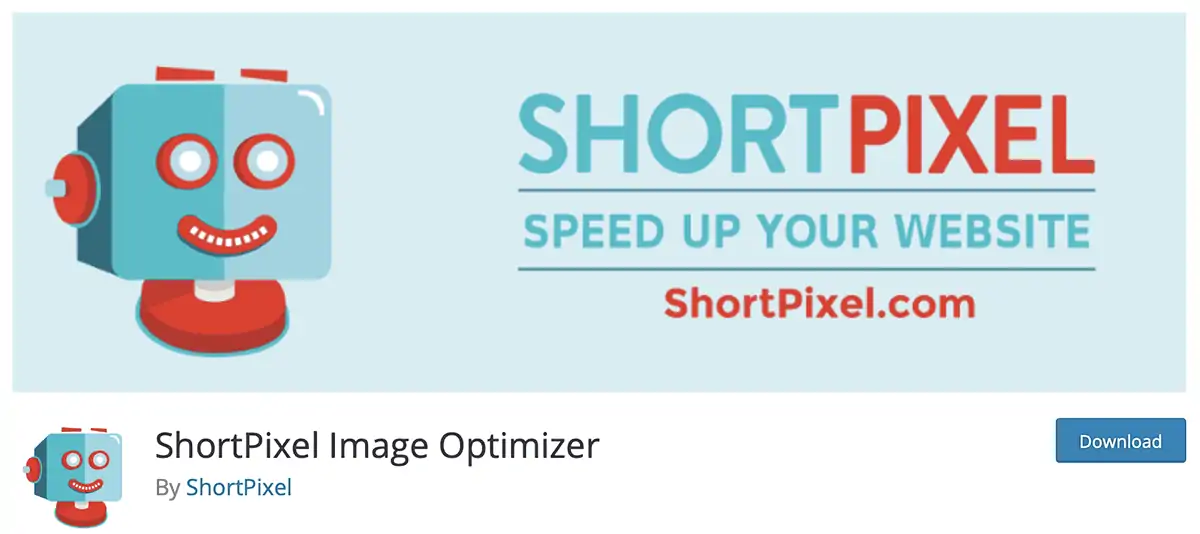 A freemium WordPress image optimizer plugin is ShortPixel Image Optimizer which is frequently updated. A freemium WordPress image optimizer plugin is ShortPixel Image Optimizer which is frequently updated. All popular image formats can be compressed lossily and losslessly using PDF files, WebP, AVIF, PNG, JPG, and GIF images.
You can also offer high-quality lossy optimization with lossy JPEG compression and the fastest and Lightweight WordPress Themes. Photographers would benefit the most from this. The plugin has automatic and advanced background optimization and is simple to use and install. Any media gallery, slider, eCommerce, and watermarking plugins, are all highly compatible with it.
7. SiteGround Optimizer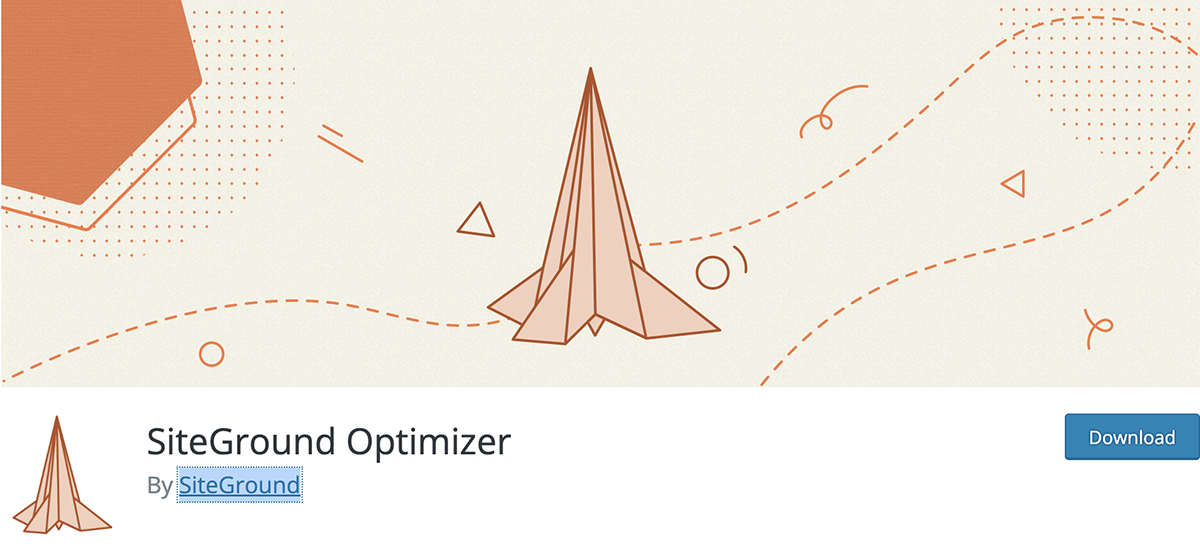 The image optimization WordPress plugin SiteGround Optimizer was created by SiteGround to enhance the goal of enhancing WordPress instances' responsiveness. This plugin can be used if you use the SiteGround hosting platform and are a SiteGround user.
It is incompatible with any other hosting platform. The purpose of this plugin is to integrate WordPress with SiteGround's performance tools. Additionally, it offers various optimization methods. Image optimization is one of its many optimization services. SG Optimizer can improve both new and existing images without compromising image quality.
8. reSmush.it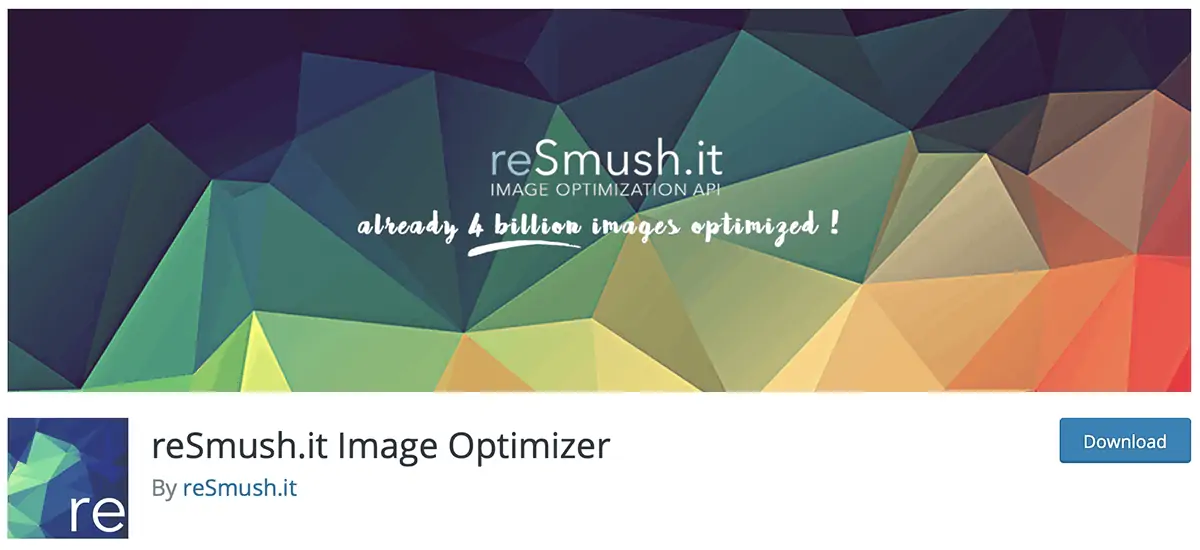 reSmush.it is an image optimization WordPress plugin. Free image optimization using the reSmush.it API is possible with the plugin Image Optimizer. It reduces the size of images using various cutting-edge algorithms. With just two clicks, you can optimize all of your images using this plugin's bulk operation. Your image optimization level is modified to meet your needs.
9. Optimus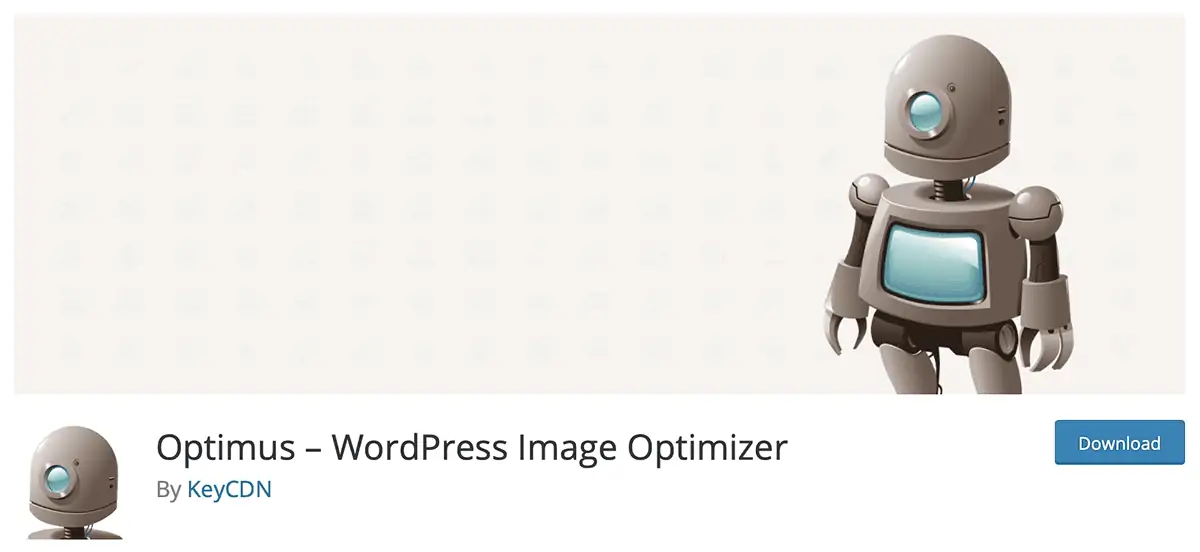 Another free image optimization WordPress plugin is Optimus from KeyCDN. On upload, it automatically shrinks files by up to 70%. You can maintain the website's performance while using high-quality images; many kilobytes are saved per image. Images are optimized in the background and out of the user's field of view, including thumbnails.
Optimus displays the image compression gains per file in the media library as a percentage value, as seen in the screenshot. Image files are extracted to remove extraneous data that image processing software saves and isn't even required to display the image. If you request it, Optimus will keep all author and copyright information within the images; however, the compressional gains will be lower.
10. Smush Image Compression and Optimization

Smush Image Compression and Optimization is the number one Image optimization WordPress plugin. In just a few clicks, bulk-optimize, compress, and resize any number of images. It removes unused information without compromising image quality. This plugin can use multi-pass lossy compression to enhance images up to two times more than usual.
The large images will scale down as they are compressed if a maximum width and height are specified. Even if an image is not in the media library, optimize it. Auto-smush your attachments asynchronously for lightning-fast compression when uploading.
11. TinyPNG – JPEG, PNG & WebP image compression

The most incredible WordPress image optimization plugin is TinyPNG – JPEG, PNG & WebP image compression. Compression of these files makes it possible for your WordPress website to load quickly by optimizing JPEG and PNG images. Images can be animated, animated, or not. This plugin incorporates the well-known image compression services TinyJPG and TinyPNG. It optimizes new images and automatically compresses images in your media library.
Images can be automatically resized by keeping them at their maximum width and height. Additionally, you can optimize and resize your image uploads from the WordPress mobile app. The size of the files is unrestricted. Before using them on your website, you can compress your images online. This implies that installing the plugin is not necessary. It also features an easy-to-use interface.
12. WP Compress – Image Optimizer

WP Compress is a WordPress image optimization plugin that automatically compresses your images to reduce file sizes, speed up page loads, and increase conversions. The plugin is not only excellent for speeding up individual websites, but it is also loaded with features that set the standard for agencies in the industry, including bulk website linking, remote configuration & optimization, monthly client quotas, and detailed client reporting.
Since WP Compress is a comprehensive image optimization and delivery solution, you are free to use any or all of its components as you see fit. This conventional approach is called "local image optimization," enabling you to generate additional image formats like Next-Gen WebP while also compressing your media library and image thumbnails. With the ability to always serve the ideal image, live image optimization is the next generation of image compression.
13. Image Optimization For SEO

The WordPress image optimization plugin is called Image Optimization For SEO. This plugin compresses and resizes the images to speed up your website. Additionally, the title and alt tags for images are changed. The codes and database won't be impacted by any of the changes.
This plugin has a responsive dashboard. It has message tooltips and a user-friendly descriptive section design. The plugin includes bootstrap-based responsive settings with multi-site support. This plugin is available on all popular browsers. It is a fully documented plugin. It has a user-friendly interface that is simple to use.
Conclusion
Purchasing a WordPress image optimization plugin might be worthwhile if you're looking for a way to make your website load faster. The plugins we've discussed can help you optimize your site's loading speed and reduce the size of your images.
These plugins have various features that might be more beneficial depending on the kind of content and format required for your WordPress website. You can then choose the ideal one for your website.