WordPress page builder plugin allows you to drag and drop items like buttons, social media icons, galleries, and photographs on a template and see your website come to life immediately. They do this in place of the default WordPress editor. There are many page builders available. Therefore, how can you pick the best page builder for your next WordPress website? Easy. We take care of the labor-intensive tasks for you and you can duplicate a page in WordPress to save time with the same layout but change it slightly to make it easy. However, We carefully tested each of the top 10+ WordPress page builders listed here before choosing them. We installed the page builders, developed websites, and put them through rigorous testing to assess their overall performance and speed.
Top 10+ Most Popular Page Builder Plugins in WordPress 2023
1. Elementor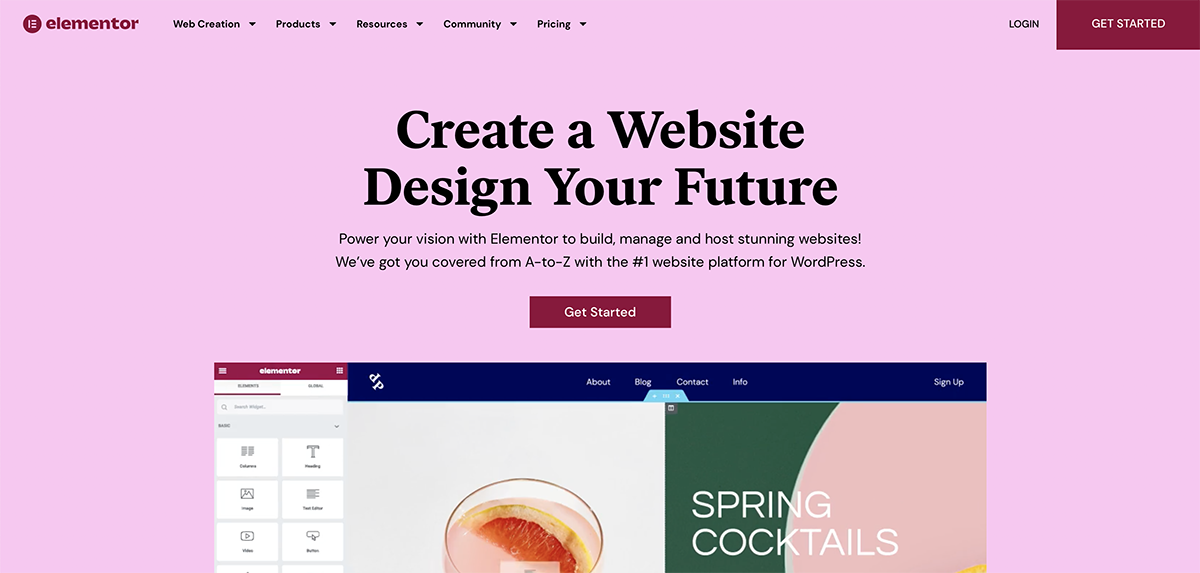 The WordPress page builder plugin Elementor is responsive, flexible, and feature-rich. Additionally, it adheres to the most current coding standards and is SEO-optimized. You have countless possibilities for building the precise website you desire. The fact that Elementor is prepared for translation comes in handy. Elementor is WPML and Polylang supported and offers ready-made internal files. You can compare Elementor vs Gutenberg to get the best experience. Being a comprehensive solution to develop, manage, and maintain your website from a single location is another distinctive Elementor feature. Yes, it also comes with hosting and is already set up with WordPress for your convenience. It is compatible with the best Elementor themes for WooCommerce.
2. WPBakery Page Builder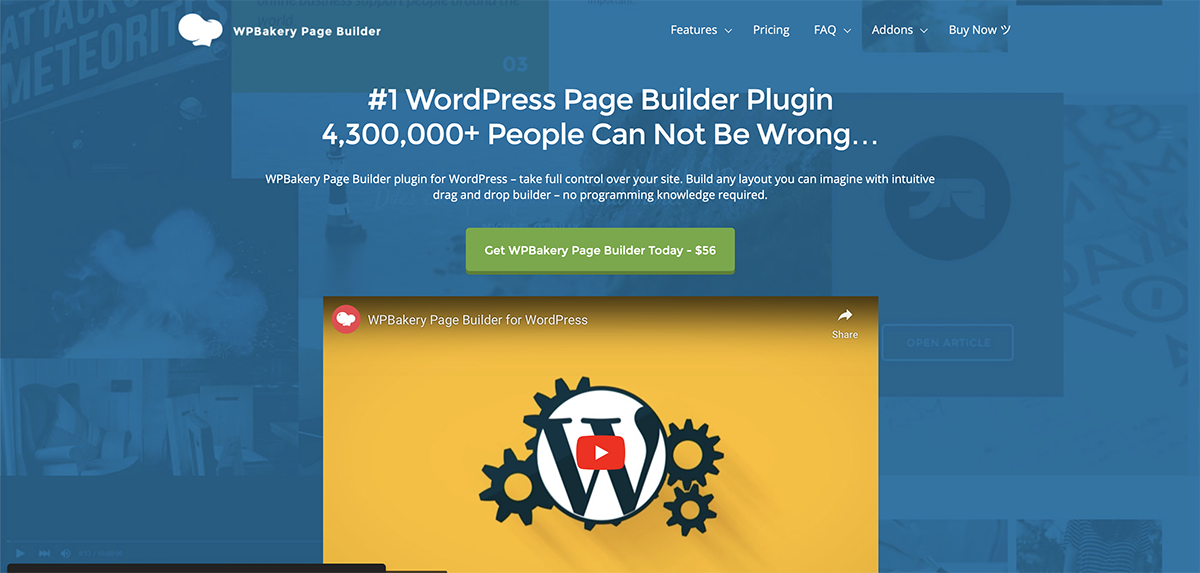 WPBakery Page Builder is another popular WordPress page builder plugin that is used on many websites and cannot be ignored. With the help of the straightforward drag-and-drop page builder WPBakery, you can quickly and easily create any layout you can imagine. No coding knowledge is required. It is compatible with the best WooCommerce themes for WordPress to make better online stores. The responsiveness is completely under your control with WPBakery Page Builder. Automatically create responsive websites or change options as necessary to make sure your WordPress website looks fantastic on mobile and tablet. All the tools are available in WPBakery Page Builder to build a responsive website.
3. Page Builder by SiteOrigin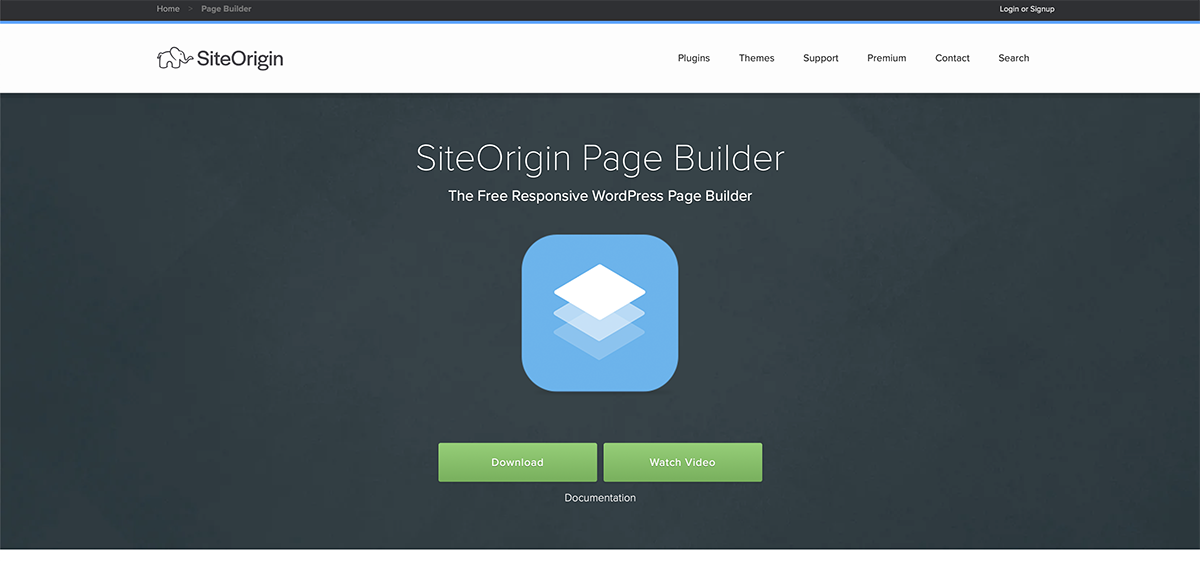 SiteOrigin Page Builder is remarkably unique and offers an instantly familiar content authoring experience. The SiteOrigin Page Builder makes it simple to create responsive column-based content using the widgets. Your site will be mobile-ready means your content will correctly adapt to all mobile devices. The simple drag-and-drop user interface of Page Builder eliminates the need for any coding. Page Builder generates efficient code for your web pages and is an essential plugin for WordPress. You have complete freedom with Page Builder. Using this WordPress page builder plugin, you can specify the specific weight of each column and the particular number of columns for each row. All of this versatility is made available with its handy row builder.
4. Brizy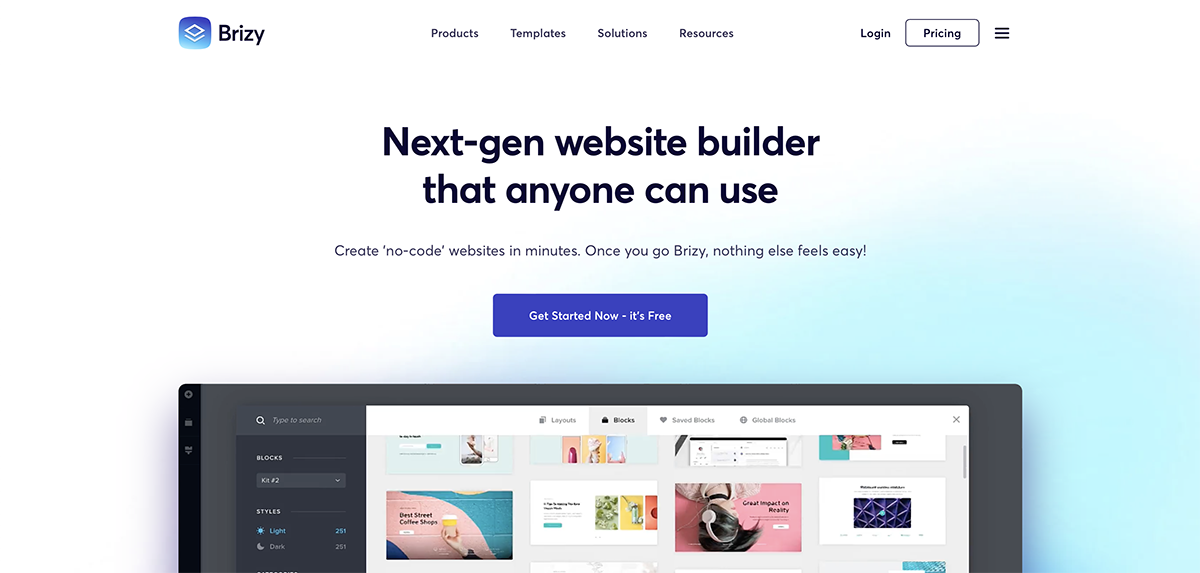 Brizy is one of the "youngest" page builders on this list. However, it was created by a well-known developer and has gained popularity swiftly. It also provides a distinctive approach to various aspects of page building, making it a unique choice. Brizy uses an innovative inline editing strategy. This WordPress page builder plugin aims to maintain as many features in the editor itself as possible rather than assigning them to sidebars or popup panels. It provides a faster design experience, which is a distinctive feature of Brizy. It also has a special Brizy Cloud product, which functions something like a website builder housed in the cloud and is based on the Brizy interface. Although Brizy can be used as a self-hosted WordPress plugin, the cloud version is better suited for landing pages or straightforward brochure websites, and to create a beautiful landing page you can install a WordPress landing page plugin.
5. Oxygen Page Builder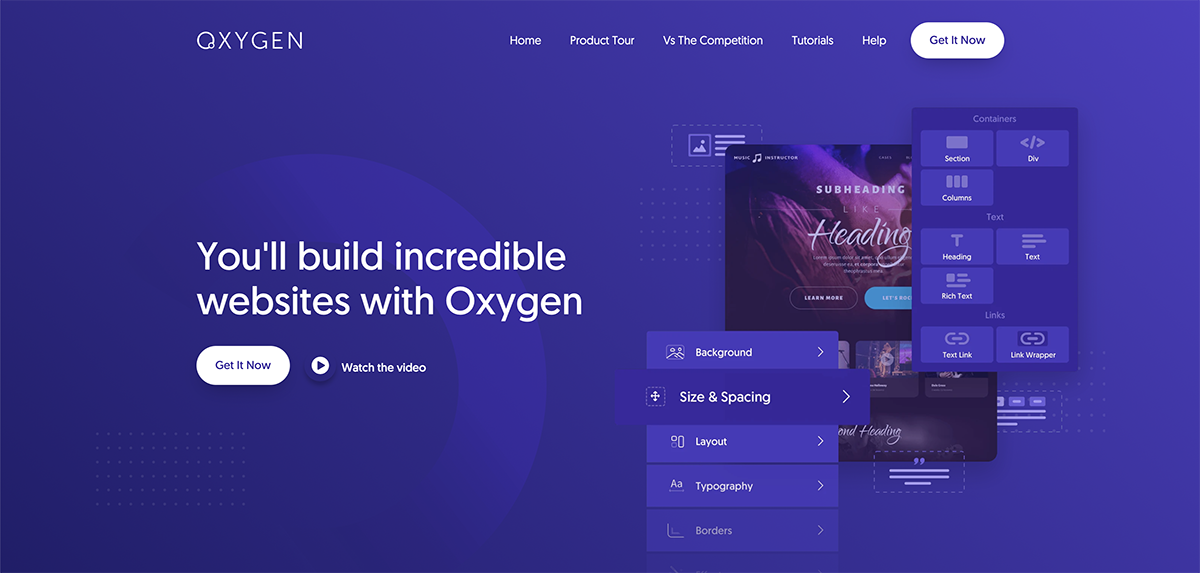 Another fantastic plugin that enables you to create websites without any coding or technical knowledge is an oxygen page builder. The WordPress page builder plugin includes a ton of clever features that you can utilize to build functional websites. Oxygen does not demand a monthly subscription like other page builders. Oxygen is an excellent option if you are a creative person or a small business wishing to build a beautiful website but lacking all the technical understanding.
6. Beaver Builder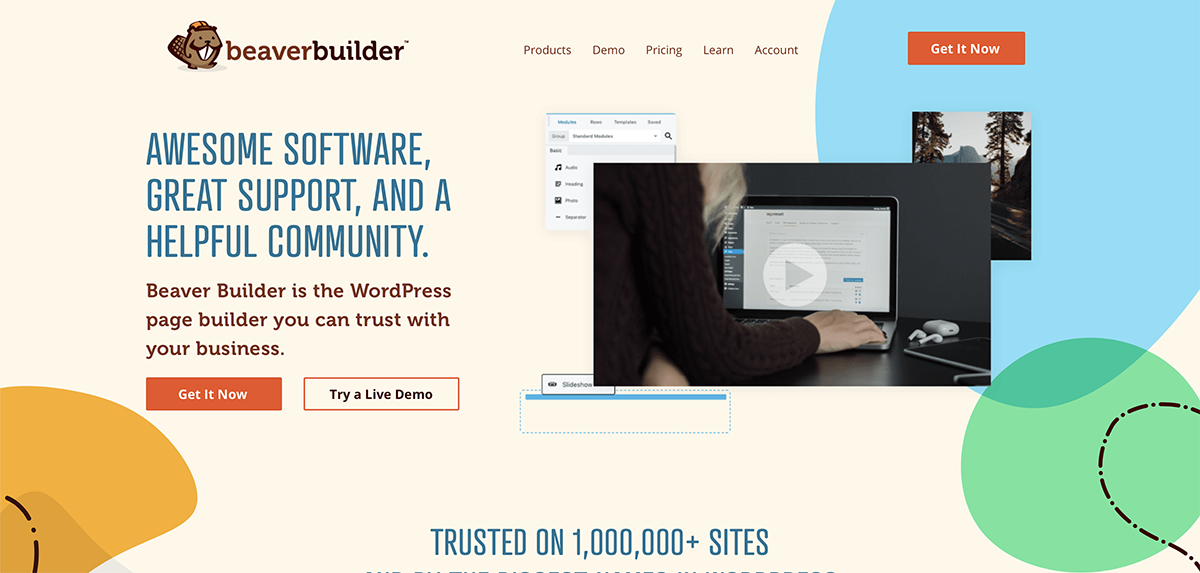 Beaver Builder is a powerful drag-and-drop page builder that can be used on the front end of your WordPress website. Beaver Builder makes it incredibly easy to create dynamic, beautiful WordPress pages with drag and drop. You can easily create a one page website with this page builder. Every layout or landing page component created with Beaver Builder is responsive and stunning on any screen size. It's never been simpler to create responsive websites. The WordPress page builder plugin was created to produce layouts and landing pages that load quickly.
7. Visual Composer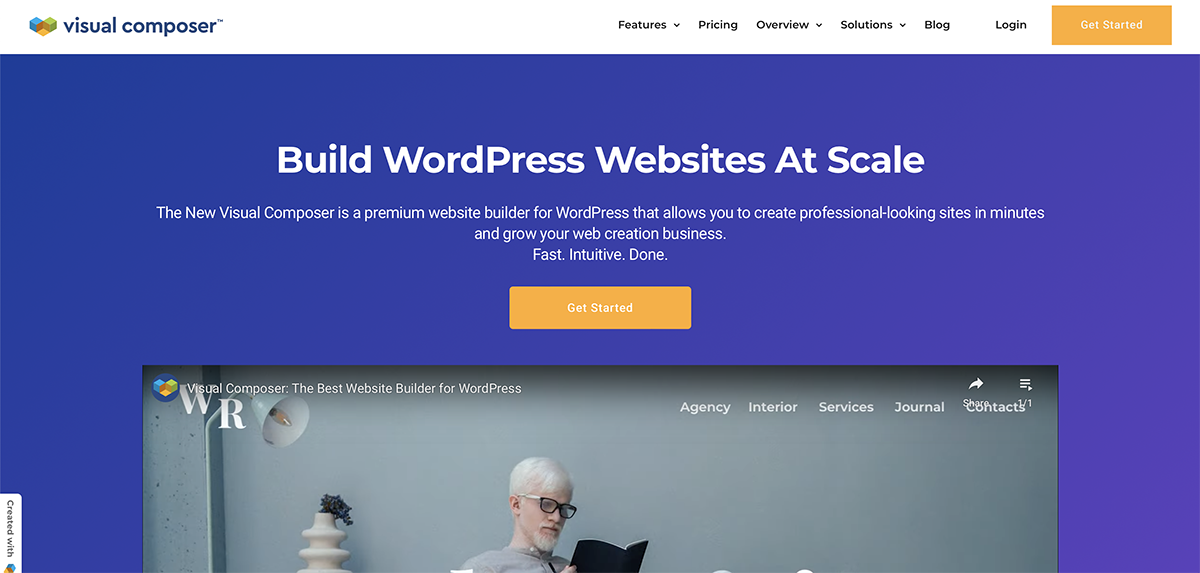 The ultimate WordPress site builder, the Visual Composer, is made for web designers that require more capability to effectively construct professional websites. Visual Composer is a website builder with the necessary components, templates, and design choices. Users may create websites using an all-in-one web builder since it is compatible with other plugins, offers compatibility features, and includes a theme builder. The WordPress page builder plugin is free, speedy, and SEO-friendly. It has every functionality required to create a website. It is the most feature-rich free page builder, with more than 50 free elements, 10 free landing page templates, and sophisticated design possibilities with parallax and background effects. You can integrate this builder with any top free SEO-friendly WordPress WooCommerce theme.
8. Page Builder Sandwich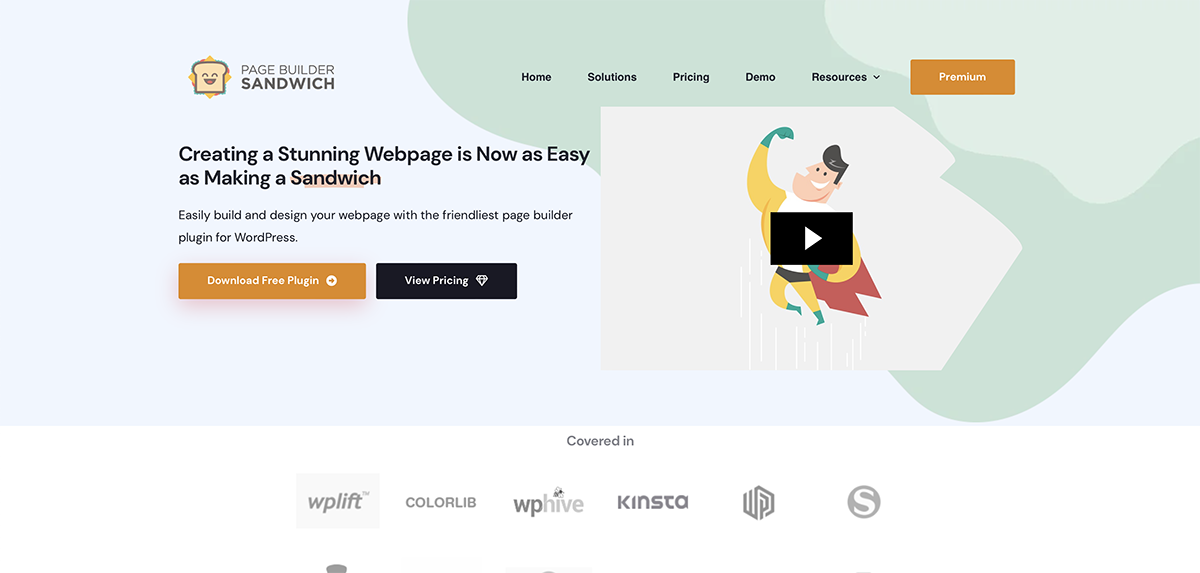 Page Builder Sandwich is a front-end, drag-and-drop WordPress visual page builder plugin that easily designs and creates stunning pages. Page Builder Sandwich is user-friendly and requires little to no coding expertise. You can then adjust and edit color, size, and more in real time. This WordPress page builder plugin has been integrated with the necessary page-building tools and templates so that you can access practically everything you might need when developing a website.
9. Pootle Pagebuilder
Pootle Pagebuilder is the most imaginative, enjoyable, and user-friendly way to create stunning-looking pages and posts. This plugin makes drag-and-drop page creation. This WordPress page builder plugin adds full-width rows to create long sectional pages. It also adds flexible rows and columns to create your page layout. You can customize the styles of content areas and add background images, colors, and video backgrounds to rows.
10. WP Page Builder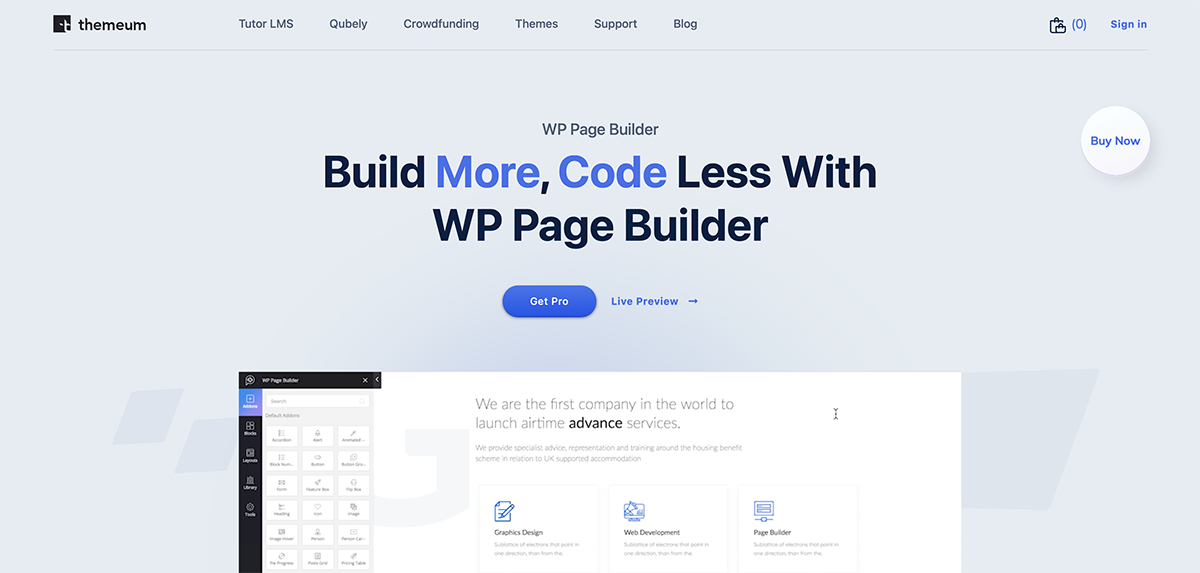 WP Page Builder is a free drag-and-drop WordPress page builder plugin that makes it simple to make webpages. You can quickly and easily create attractive web pages without any code with the help of this simple live page composer. WP Page Builder plugin is so lightweight that it creates an attractive and useful website far faster than all other comparable tools. The plugin is carefully coded to achieve the shortest possible run-time. As a result, when creating web pages using it, a command can be completed virtually instantly. With WP Page Builder, you can make front-end changes to your website and instantly see the results. Using the pre-made parts, you can quickly and easily design layouts that range from simple to complicated and add various styles to a website.
11. Themify Builder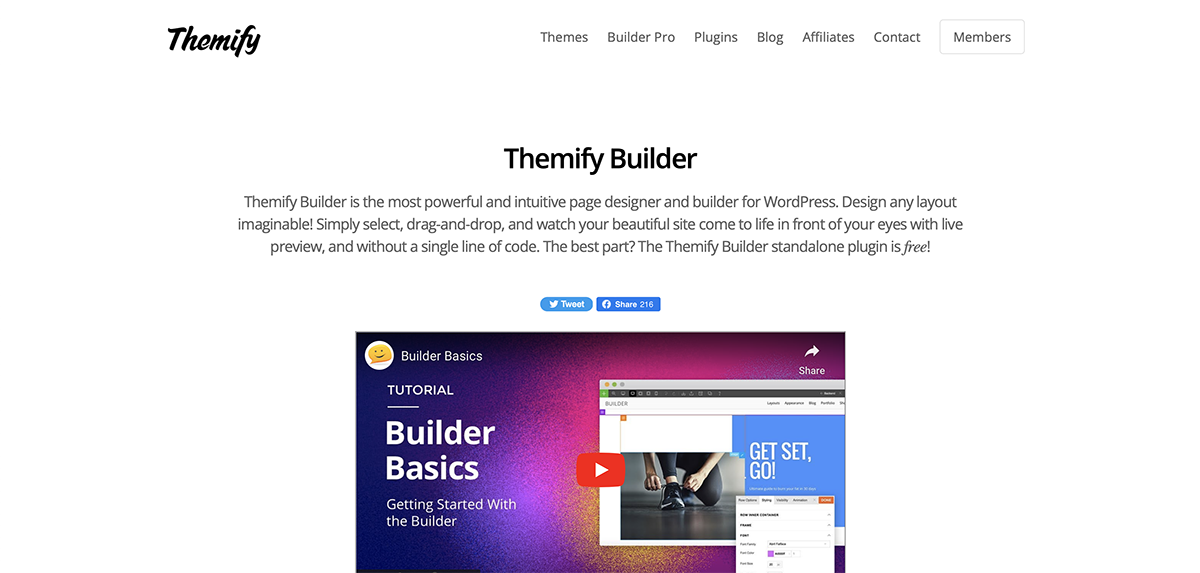 The most effective and user-friendly page designer and builder for WordPress is Themify. With its drag-and-drop interface, you can create any layout you can think of, and with live preview, you can see the finished product right before your eyes. You can create stunning sites without any code by just selecting, dragging, and dropping. The Builder has a modular design and is built with performance-enhancing resources in mind. It also allows multi-site networks and is translatable. Additionally, it has a built-in cache system that uses fewer server resources and speeds up page processing. Even you can speed up WordPress WooCommerce stores. The WordPress page builder plugin works with all popular plugins, including WooCommerce, SEO Yoast, Disqus, MailChimp, and Jetpack, and supports HTML input.
Conclusion
Every single piece of information regarding the top 10+ WordPress Page Builder Plugins can be found in the mentioned post. Each of them has undergone various analyses and studies for a fair review. We wish you luck in selecting the ideal plugin for your website. To learn more about the facts to take into account when choosing a WordPress page builder plugin, carefully read the article. Each of these plugins focuses on a different area. Feel free to check out our article on Dreamhost web hosting review to get insight into the most affordable hosting services.