If you're using the Flatsome theme for your website, you can add testimonial in WordPress by following this tutorial. Testimonials are the statement of your customer, endorsing your store for the good service or product. It shows how much you value your customer. 
Why do you need testimonials on your website?
Whenever a new visitor comes to the site, those testimonials can help them understand your brand value and make them feel good about your product or service. Adding testimonials to your Flatsome-powered website will help you to win trust fast & convert a visitor into your customer.
Benefits of having testimonials on your website
Overall, it's an informal certification from your satisfied customer that helps grow your business. Adding a testimonial section to your website does several things, such as 
Giving a positive vibe to the new visitors.

Convince potential customers to buy from your store.

Increase the trustworthiness of your store.

There is a visible section of reviews with the help of review plugins for WordPress.
Before-after adding the testimonials
This is what your website looks like before having a testimonial and after having one.
Before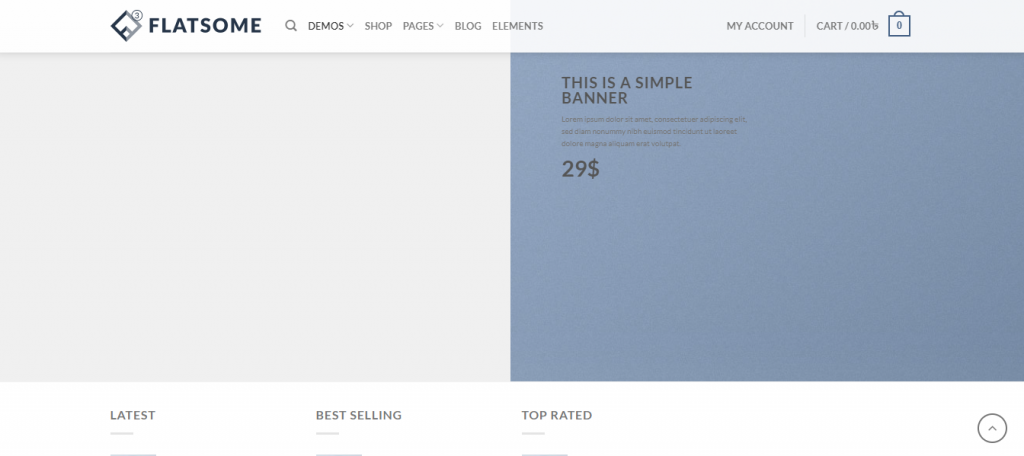 After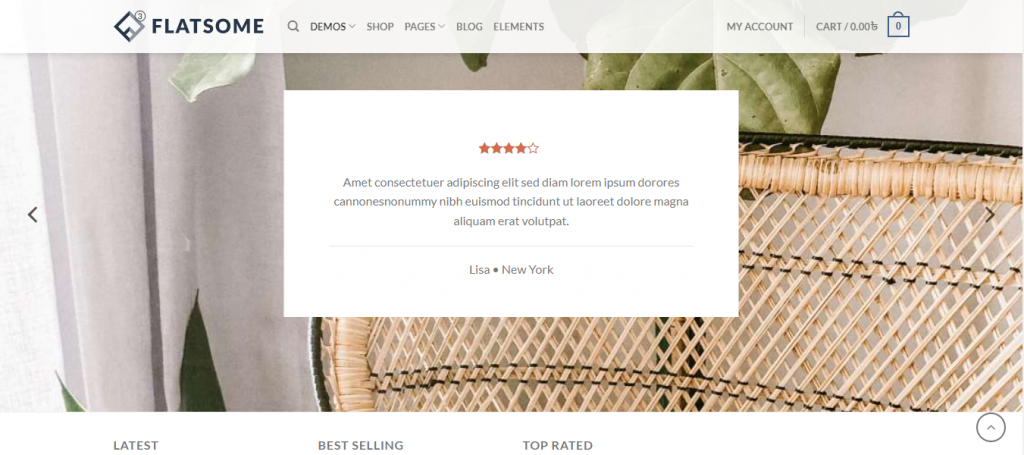 How to Add Testimonial in WordPress to Flatsome Website?
Here I'm going to show you how you can add testimonials to your Flatsome-powered website. You can add it with the help of a testimonial plugin for WordPress but you should learn how to add testimonials manually.
Step 1: Go to your store page and hover the pointer on the Edit Page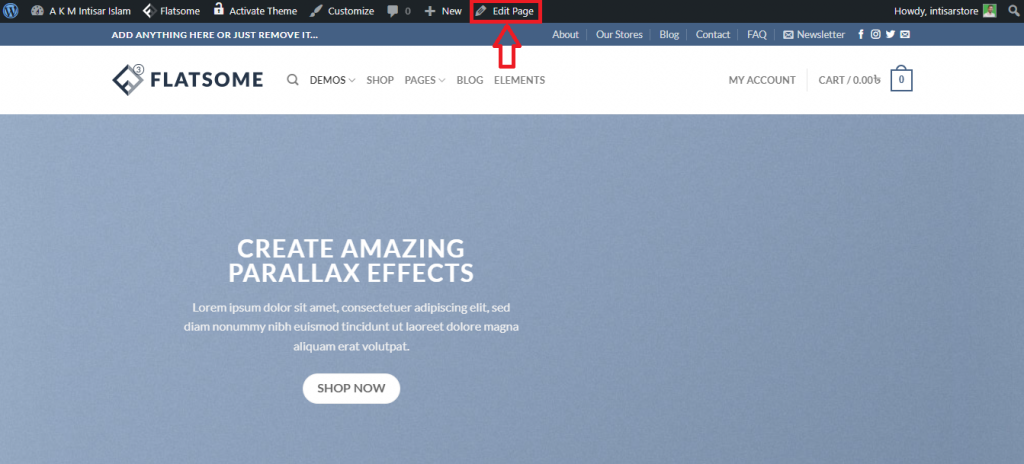 Step 2: A option will come up named Edit with UX Builder, click on that.

Step 3: On the left, a sidebar will come up named Parallax Shop. You can find several elements there, and below all elements, you'll find Add elements. Click on that.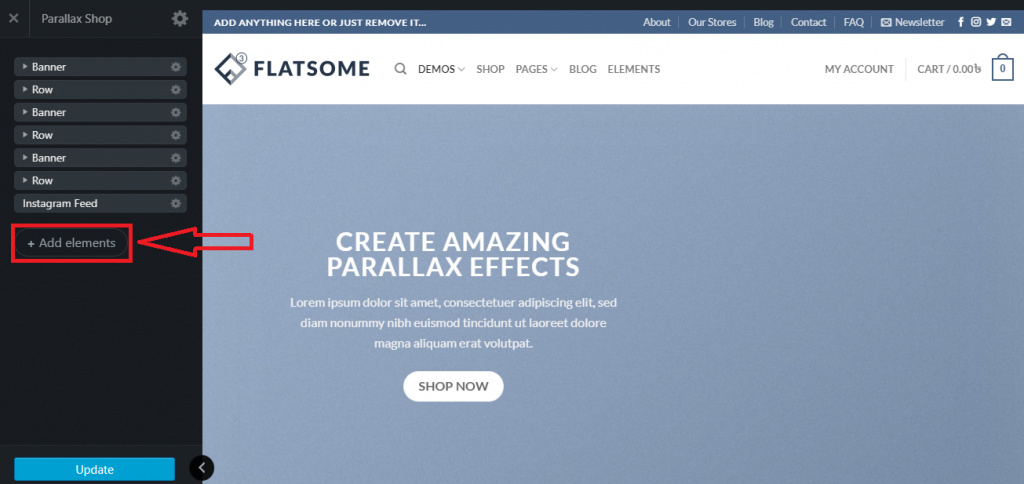 Step 4: Here, you can add elements with the help of Flatsome Studio or Content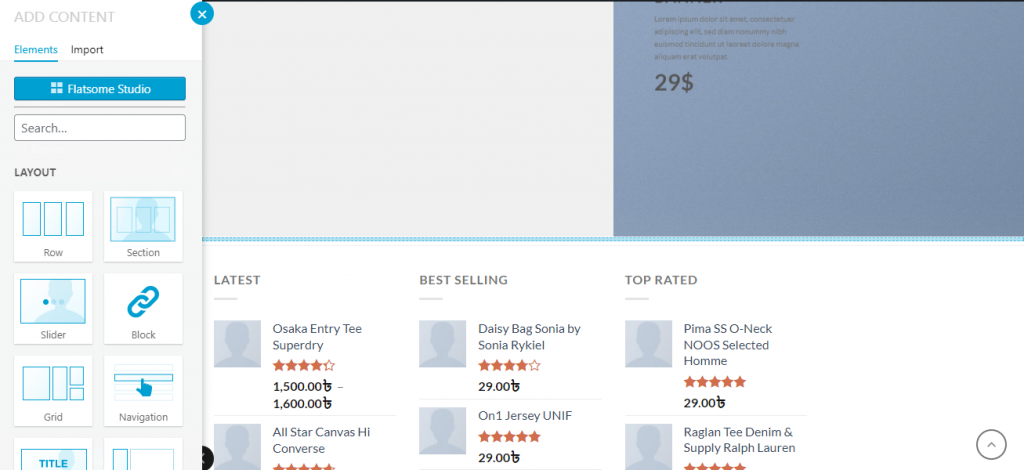 How to add testimonials to Flatsome powered website using Content?
Step 4.1.1: To add an element using Content, scroll down and you'll find the option Testimonials, click on that.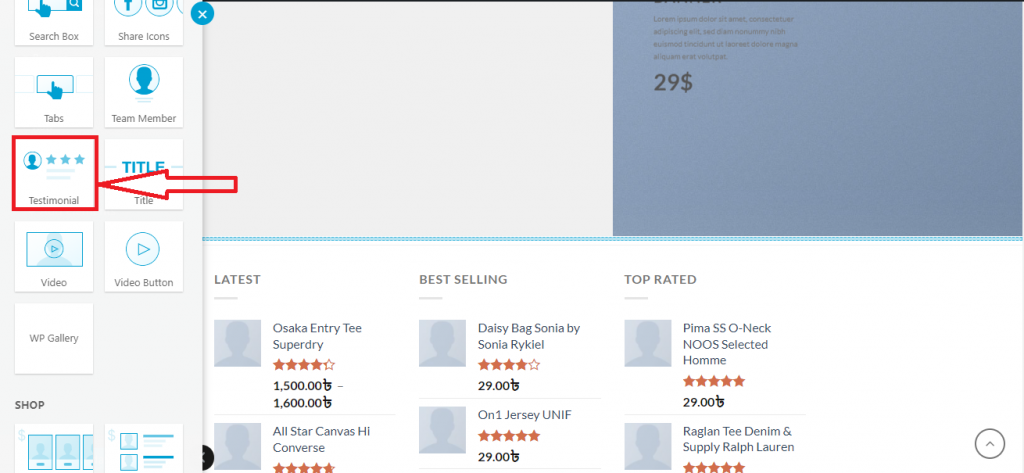 Step 4.1.2: Then you will find 5 types of templates. You can the template according to your choice. Select any of them and click on apply.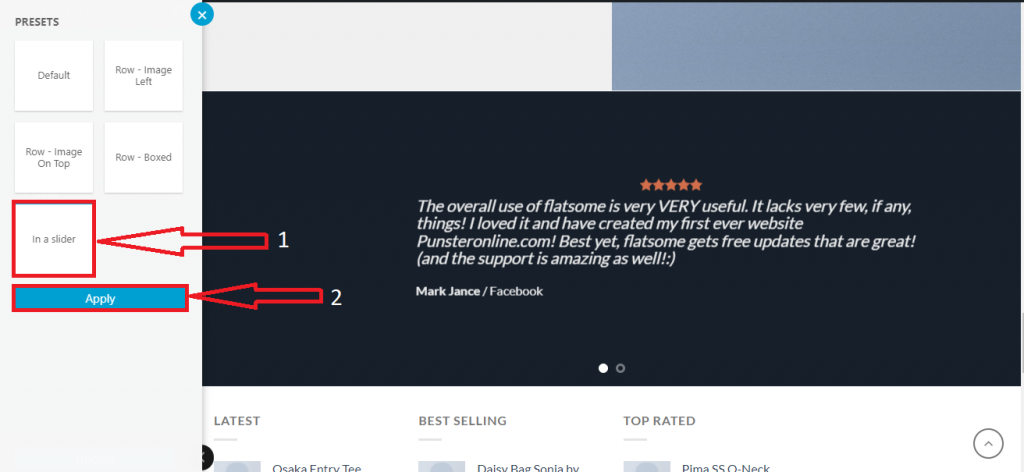 Step 4.1.3: Your testimonial will be added to the page. On the left side, a new sidebar will come up, you can customize the name, photo, and text from there. After completing, you can click on apply to activate it.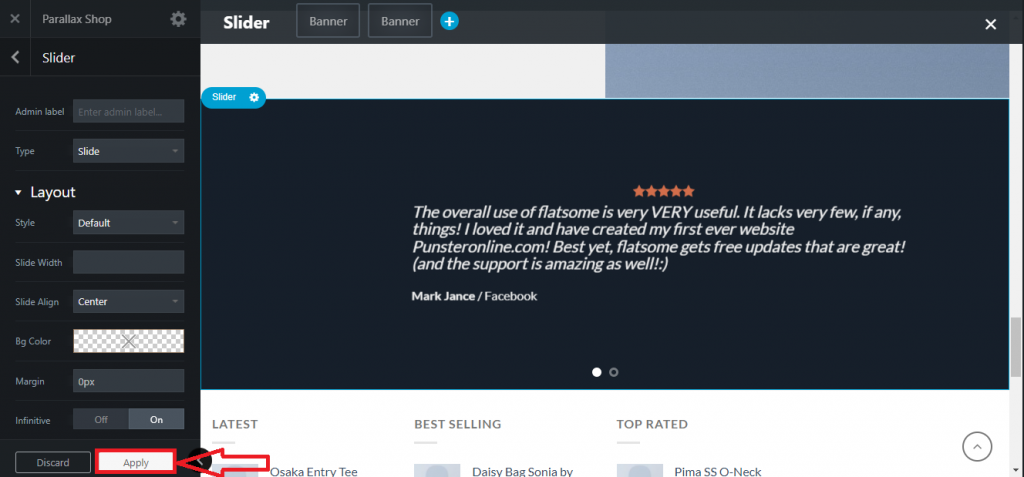 Step 4.1.4: After applying, you will find an option to update. After clicking update, you're ready to roll with your new testimonial section.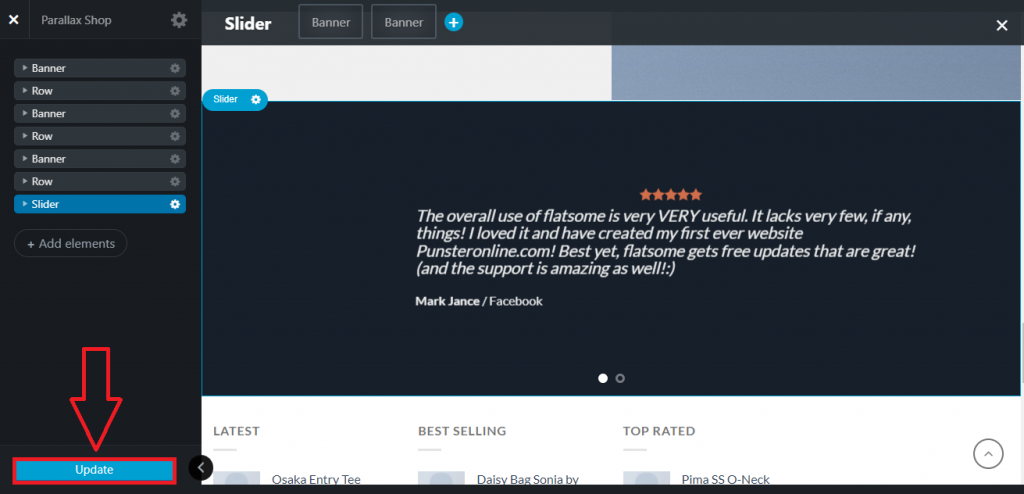 How to add testimonials to the Flatsome-powered website using Flatsome Studio?
Step 4.2.1: To add an element using Flatsome Studio, click on Flatsome Studio
Step 4.2.2: You'll find various types of templates there, scroll down and find Testimonials and click on it.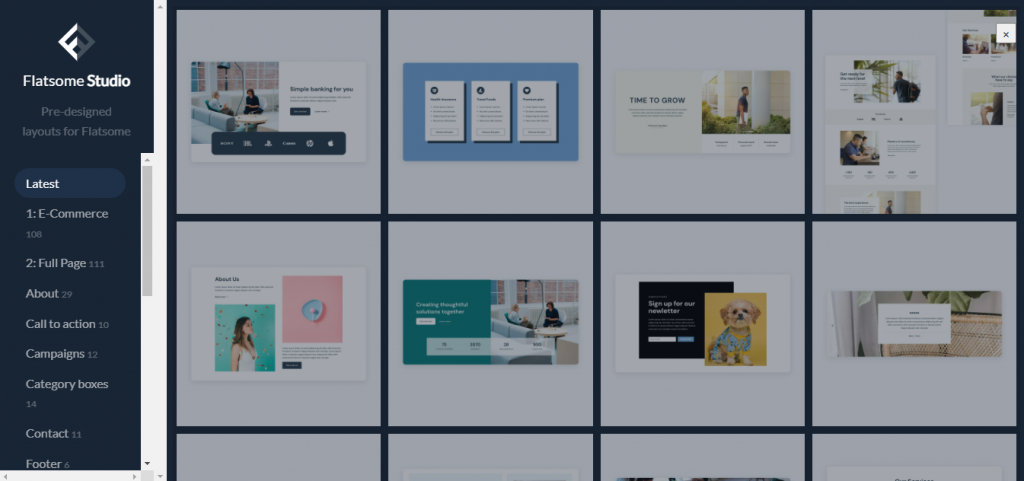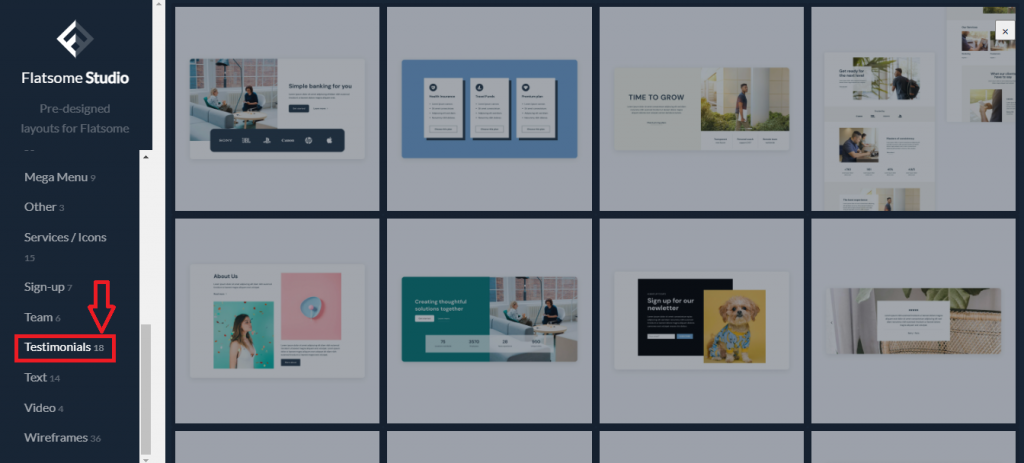 Step 4.2.3: You'll find a bunch of templates. Hover on any and click on the preview to view it properly.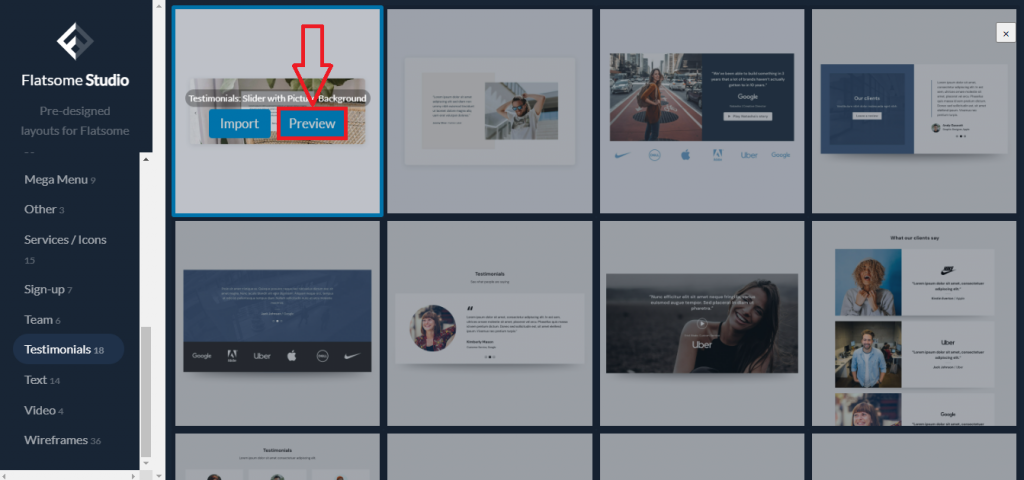 Step 4.2.4: After choosing the template, hover the pointer on it and you'll find the option Import. Click on it to import.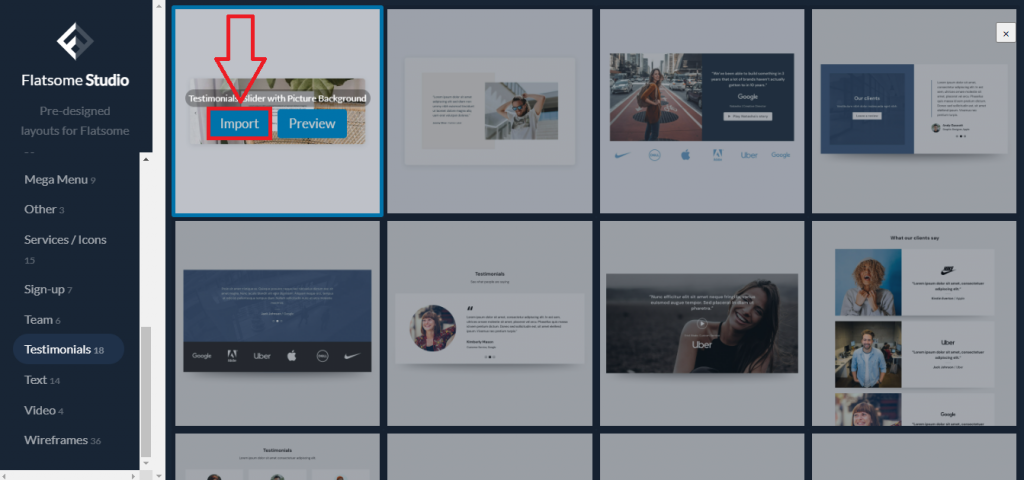 Step 4.2.5: A confirmation text will come up, click Start to confirm. It'll take some time to import it.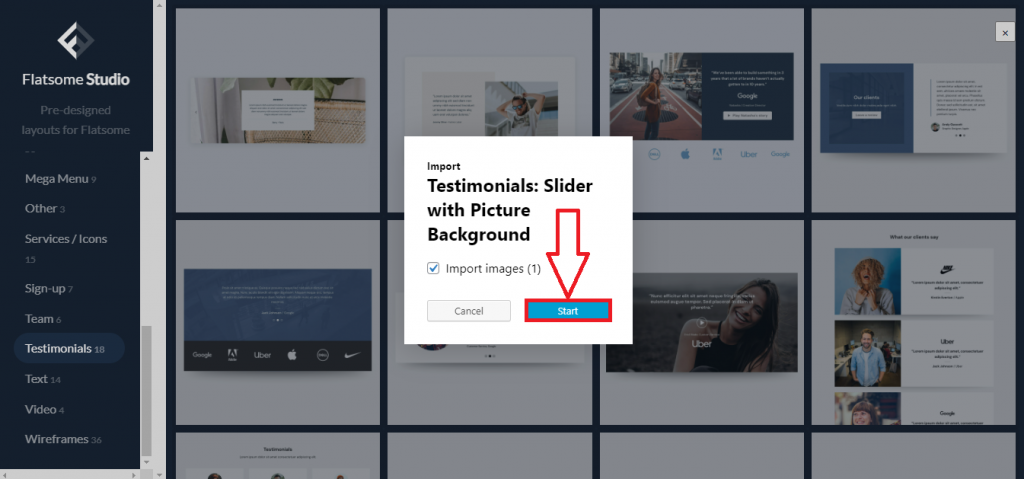 Step 4.2.6: A testimonial section will be added and you can customize the information on that page as you customize the product page WooCommerce. Click on Apply after customization.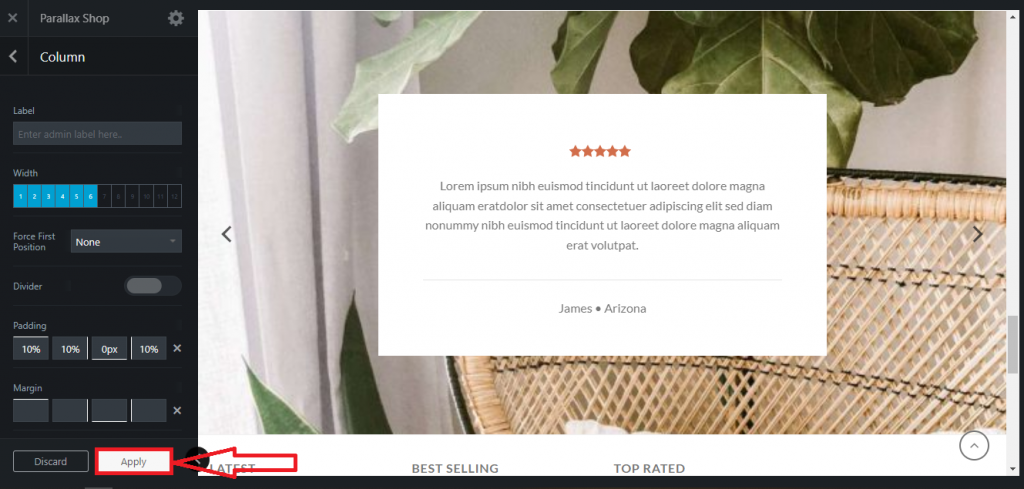 Step 4.2.7: Click on the Update button to activate the addition of testimonials.
Conclusion
Flatsome is a great theme to build your website. It offers several easy steps to add many features such as adding testimonials, embedding Instagram, embedding pdfs in WordPress, etc. It can help you to be more connected with your customer and attract new ones. 
Found this tutorial effective?
Great! Don't forget to let me know how this has helped you. Also, don't hesitate to comment for help if you're facing issues executing this. 
Looking for more? You can read more articles regarding the Flatsome theme here to be an expert in this area.