Search Engine Optimization, or SEO, is a widely spread term in today's internet world. SEO is of utmost importance to make your content or the website visible on the search engine so that you can easily reach more people. WordPress Schema markup is an essential part of your website's SEO strategy. It improves your WordPress website's SEO performance by a thousandfold better. You can also increase your SEO ranking with schema plugins WordPress but Schema markup is more helpful.
This article will demonstrate how effectively you can create a schema markup that will boost your website's SEO and reach new people daily. 
What is WordPress Schema Markup?
Schema markup is structured data that makes search engines understand your content better. When you publish your content on your website properly, people might realize it quickly, but it is different with search engines when it's about understanding your content. You can also create a sitemap for WordPress to quickly index in Google search results.
The schema markup allows you to create structured data of your content which helps the search engine understand your content better and show your content on relevant searches. When the search engine bot 'crawl' your page, it can analyze those structured data to ensure your content will appear in relevant searches. 
How WordPress Schema Markup Improves SEO 
You may efficiently create structured data using the schema markup. This WordPress schema markup allows Google to develop a rich snippet of your content that shows. The rich snippet summarizes your content that will be displayed in the Google search results. You can easily improve SEO rankings by following some steps in this article.
The structured data you make contains the purpose of your content, the people related to it, locations, image, etc. This set of information lets Google properly understand the purpose of your content and display it on relevant searches. 

The schema markup is also the source of Google's Knowledge Graph. When you search for a specific company or organization, you will see basic information about the respective organization on the right side of the search result page. It is called Google Knowledge Panel. It contains all the basic information of a company or a website, including its website link. Google search engine collects this information from the respective website's schema markup. 
Without the structured data created using schema markup, the search engine can not display your website's information in the knowledge panel. This knowledge panel is an effective way for your website to stand out in the crowd, which can be the key to driving organic traffic to your WordPress website and you can learn how to add google analytics with WordPress to track your organic visitors well. That is why the WordPress schema mark is essential to improve your website's SEO.
Method 1: WordPress Schema Markup Using Structured Data Markup Helper
We can create a WordPress schema markup using Google's Structured Data Markup Helper. After we open a selected page in Structured Data Markup Helper, we can create a WordPress schema markup visually by selecting text and marking it for our structured data. You can use this method in the best lightweight WordPress themes. 
Step 1:
Visit https://www.google.com/webmasters/markup-helper/.
You will see options for selecting your data type and a URL box for your content. Select the data type and insert the URL of your content. Click 'Start tagging.'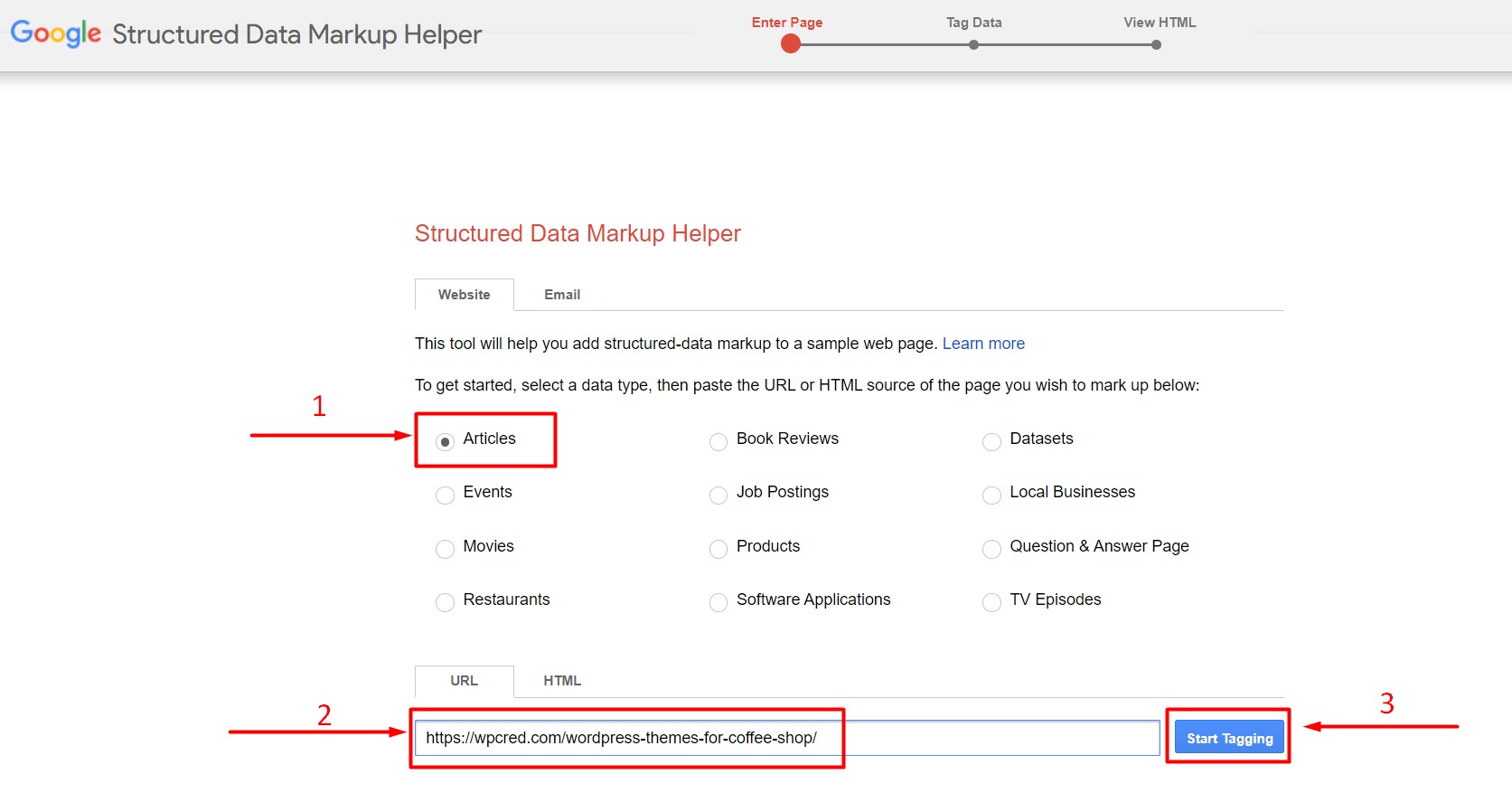 Step 2:
Now, select the name of your post, and a tag list will appear. Click on the 'Name' tag to add it to the structured data.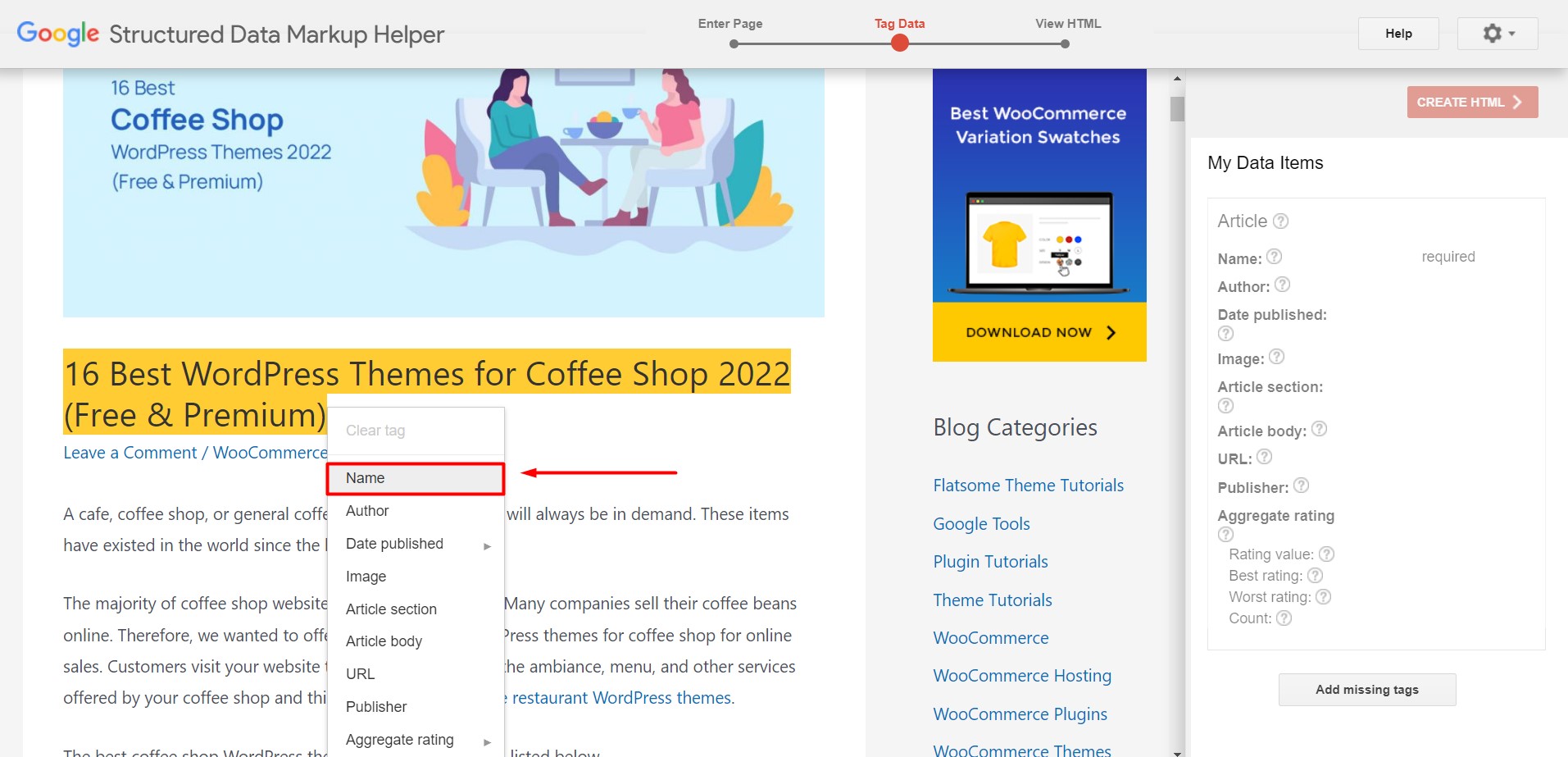 You can find the added data element on the right side of the page under the 'My Data Items' section. We have successfully added the first element of our structured data. Now follow the same process and add a few more tags that best identify your content.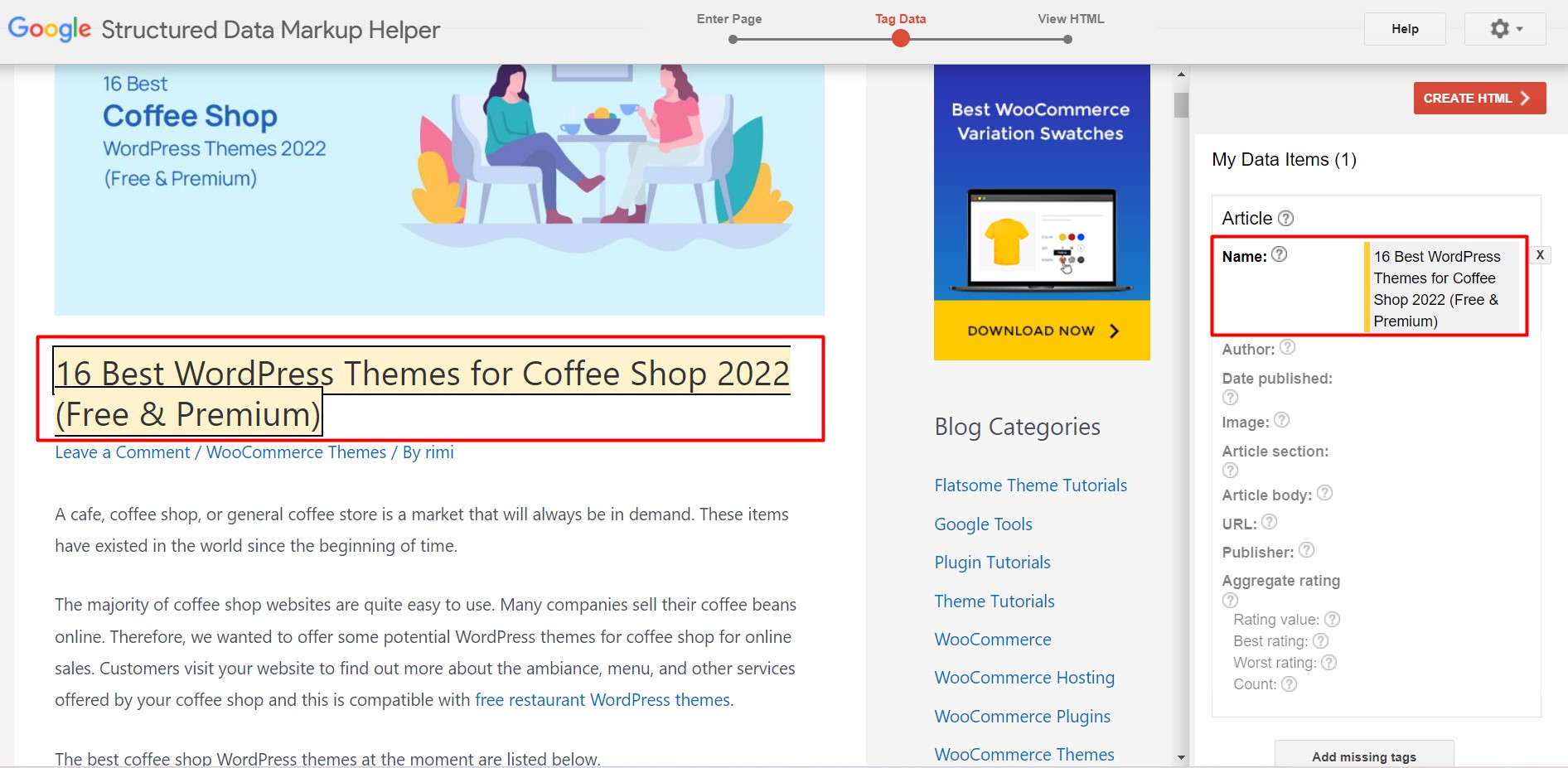 Step 3:
Follow step 2 and add a few more tags that best identify your content.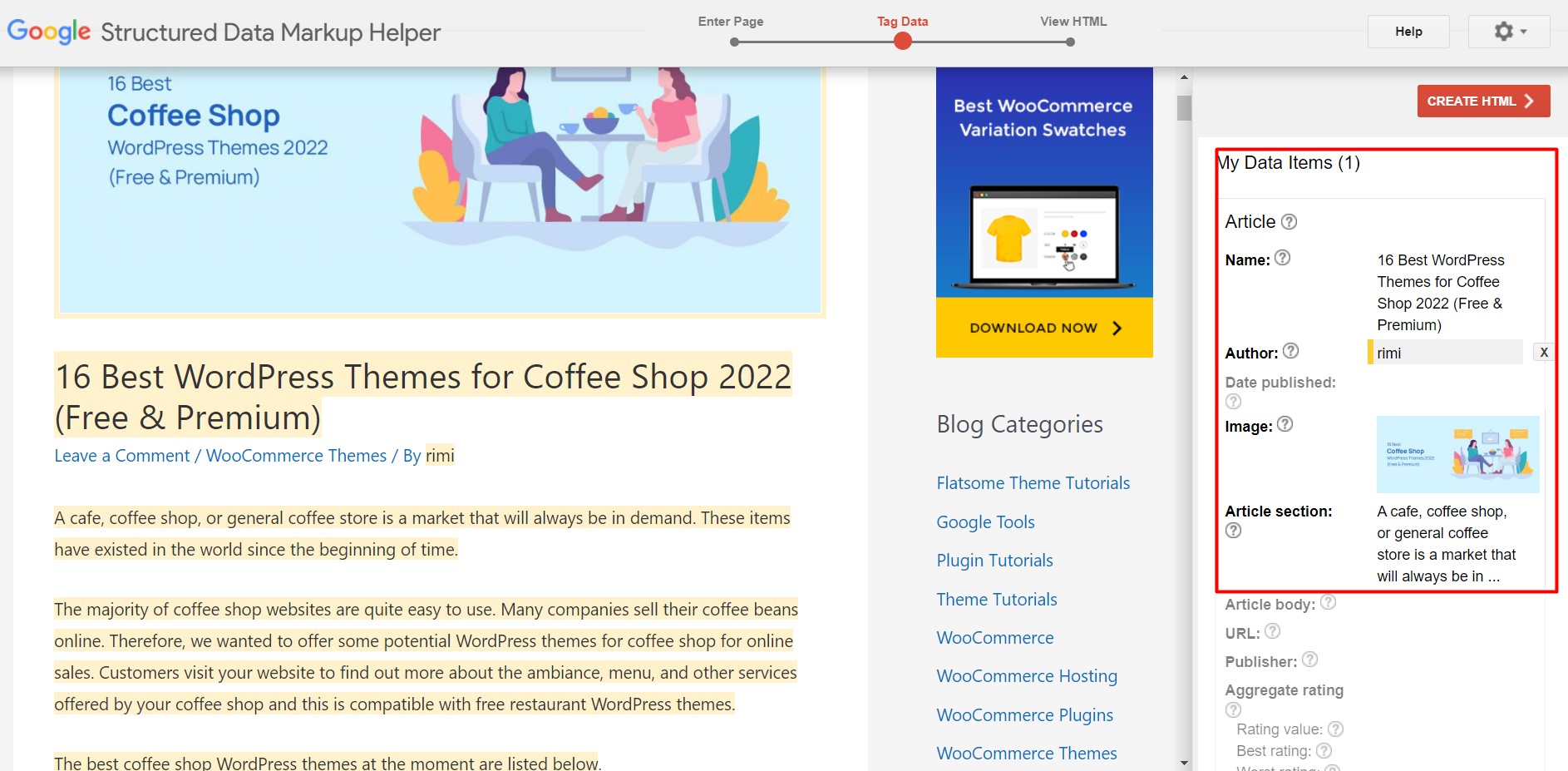 Step 4:
If you want to use any tag that doesn't exist in the tag list, you can still add one. Click on the 'Add Missing tags' to create a new tag for WordPress schema markup.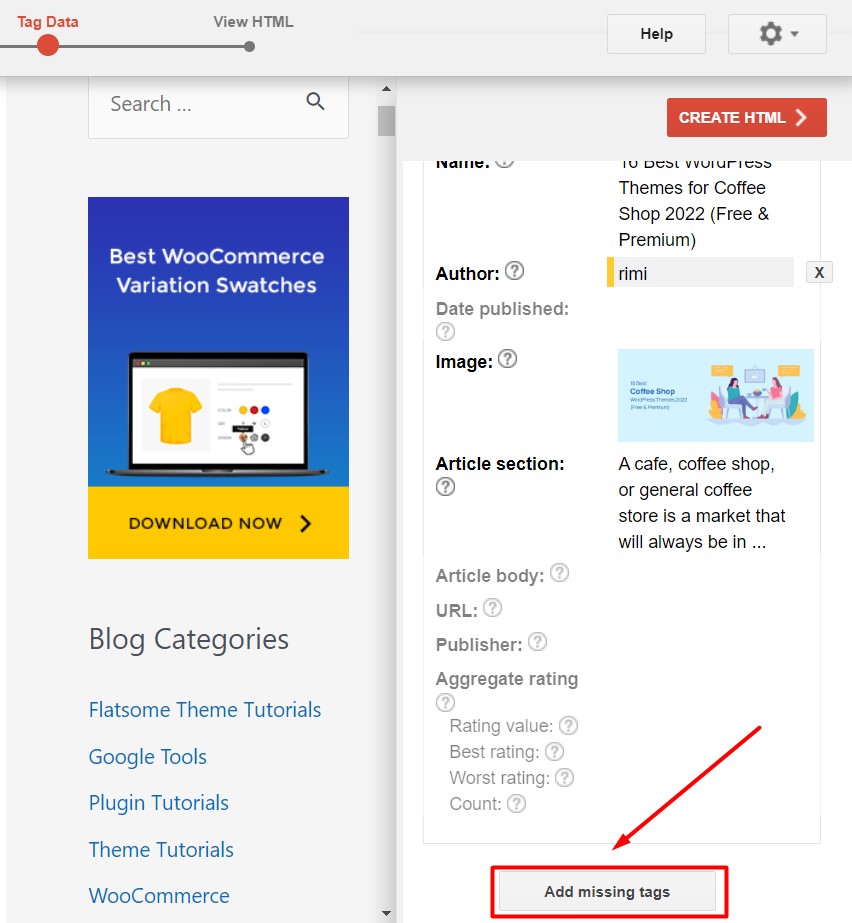 Step 5:
First, select the tag type by choosing any of the tags in the list. Then, enter the tag value and click 'Save.' This way, a new custom tag will be created.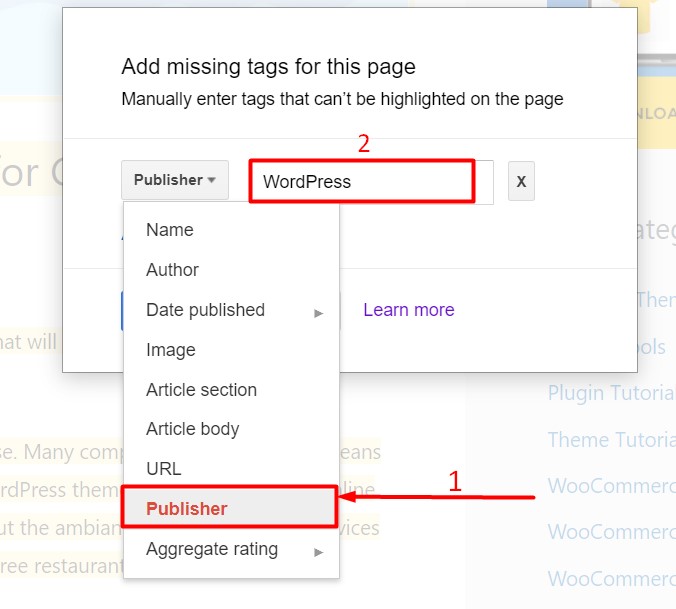 Step 6:
The image below shows that we have successfully added a custom tag value in our schema markup. In that case, WordPress Google tag manager also helps a lot with tag management.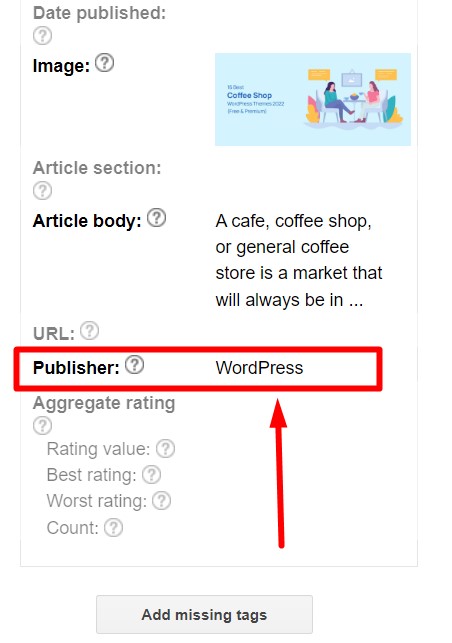 Step 7:
After you are finished marking texts and creating the structured data set, click 'Create HTML' to generate a WordPress schema markup code that you can use.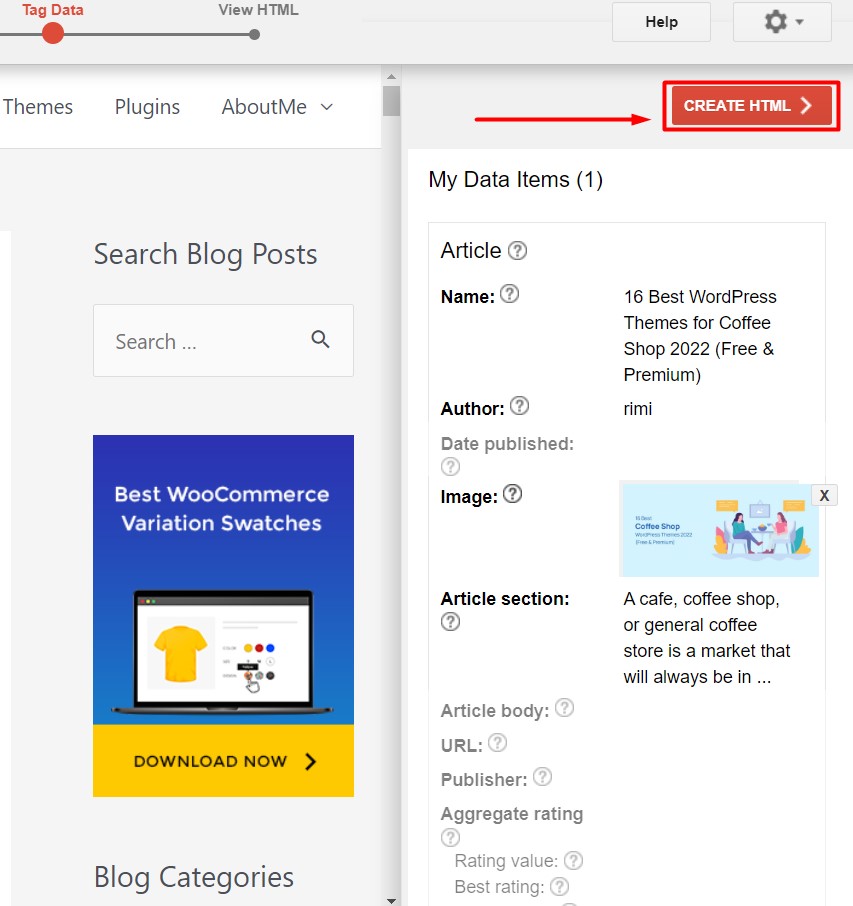 Step 8:
You will be provided a code of your structured data as JSON-LD Markup. Copy and paste the code into the head section of your content page's HTML. This way, you can create a WordPress schema markup efficiently and implement it on your website to improve off-page and on-page SEO rankings.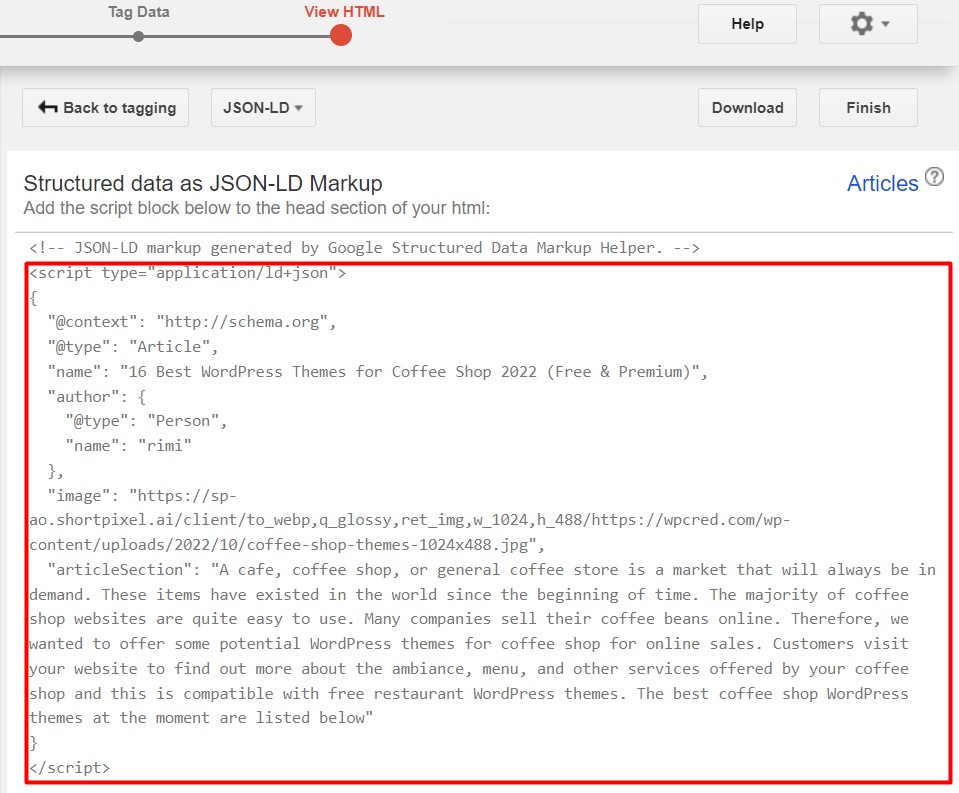 Method 2: Schema Markup Using Rank Math SEO
Another way to create a WordPress schema mark is by integrating the Rank Math SEO plugin with your WordPress website. It is one of the best WordPress SEO plugins providing many free features to boost your website's SEO. This plugin is compatible with any top free SEO-friendly WordPress WooCommerce theme. 
Step 1:
From the WordPress dashboard, hover on 'Plugins' and click 'Add New.'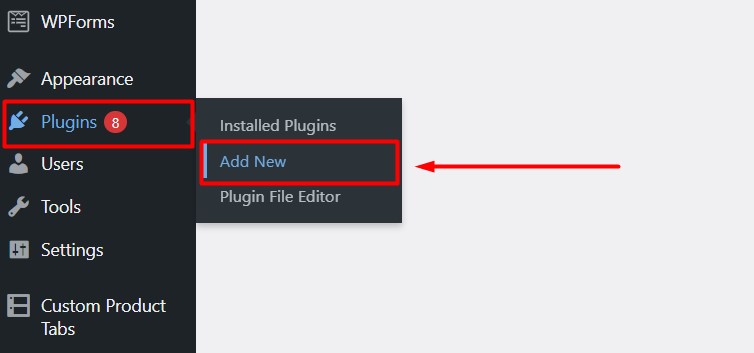 Step 2:
Inside the WordPress plugin directory, search for the Rank Math SEO plugin. Click to install and activate the plugin. 

Step 3:
Now open any post of your choice in the block editor. You will find the Rank Math score beside the settings icon on the right side of the page. Click on the Rank Math score, and the Rank Math SEO section will be displayed. There will be four tabs under the Rank Math SEO section. Click on the third tab, 'Schema,' to start building a custom WordPress schema markup for your content.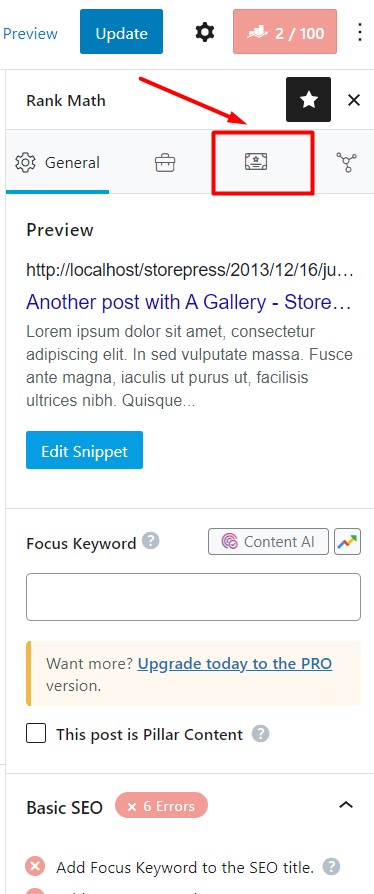 Step 4:
The Rank Math SEO has many premade WordPress schema markups included with it. Schema markup is assigned to each of your posts automatically. As we can see in the image given below, the Article schema is automatically selected for the content we are working on. Click 'Schema Generator' to assign or edit a schema of our choice for this particular content.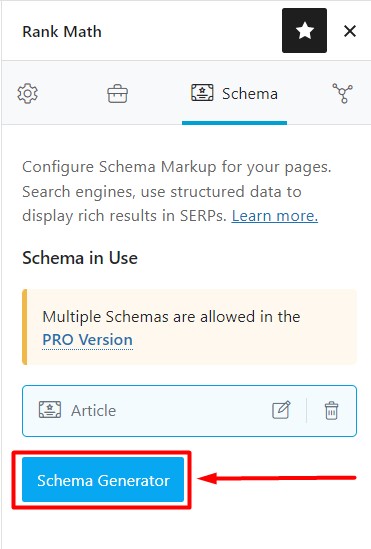 Step 5:
Upon clicking 'Schema Generator,' You will be offered various prebuilt schema templates. Most of the templates in the list are free to use, only a few require the premium version of the Rank Math SEO plugin. Choose any of the free templates to assign to your post or page. The custom schema also requires the premium version. The amount of free templates you get is sufficient for you to use for SEO. Buy the premium version only if it's worth it and if you are an SEO professional.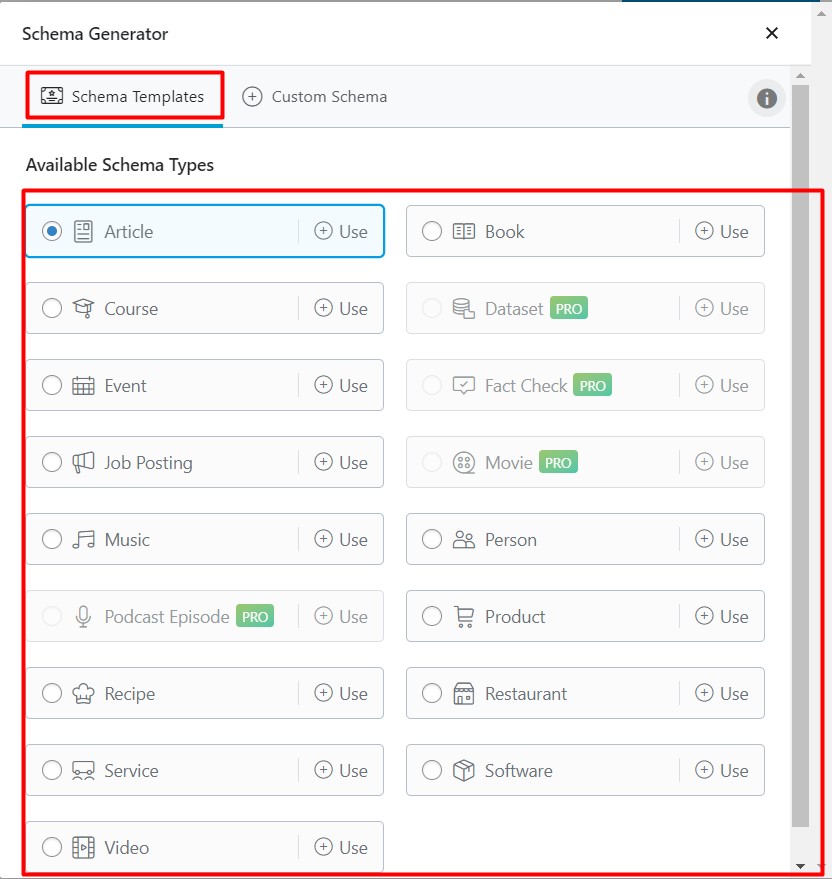 Conclusion
As we have observed in our tutorial, schema markup is essential and extremely efficient in improving the SEO of your WordPress website. You can any of the two choices between the Structured Data Markup helper and the Rank Math WooCommerce SEO plugin in WordPress.
Both are quite useful for efficiently creating a schema markup and implementing it on your website. The free Structured Data Markup Helper assists you with schema markups, whereas Rank Math does more than that. Both of them serve their purpose effectively. Feel free to choose what suits you best! Feel free to go through our Rank math vs Yoast comparison to get insight into the most powerful WooCommerce SEO plugins on the market.