We can often get confused about choosing the right WordPress WooCommerce theme because there are many awesome themes on the market. Choosing between Astra and Flatsome themes might be difficult for almost everyone as both themes are incredible in their own way.
As this article proceeds forward, we will make some Astra vs Flatsome theme comparisons.  Both Astra and Flatsome theme has gained extreme popularity for building a website. Using any of these two themes can lead you to build a powerful and high-performance website. But you may still want to compare and know which is the best.
Though you can compare between Astra theme review and the Flatsome review separately, this article will discuss some crucial factors of a perfect theme compared to Astra and Flatsome. At the end of this article, you can decide which one of these most popular themes is best for you.
Astra Vs Flatsome: Introduction
Astra
Astra is one of the fastest, most lightweight, customizable WordPress WooCommerce themes. Currently, The Astra theme has more than 1.5 million+ users worldwide. It comes with numerous customization and pre-built websites making the website development flexible for everyone.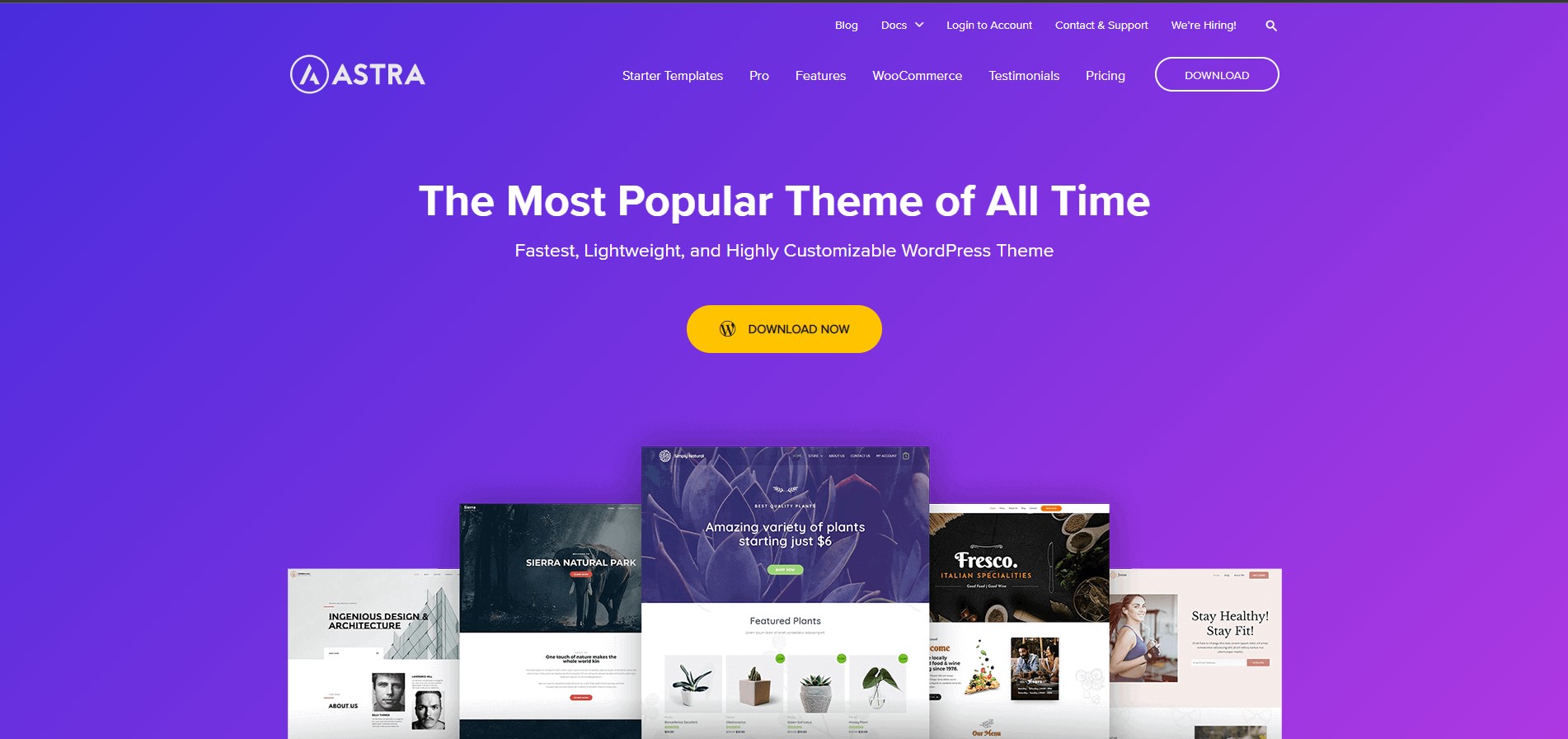 Flatsome 
Flatsome is a multipurpose WooCommerce theme and possibly one of the most loved WooCommerce themes. This is a best-selling WooCommerce theme in Envato Market providing unlimited customizations, many pre-built demo websites, and unparalleled customer service. Flatsome enables everyone to build an excellent WooCommerce website without any coding knowledge.
Astra vs Flatsome: Pre-Built Website/Demos
One of the important aspects of a perfect WordPress theme is pre-built or demo websites that make the development faster and more creative. Let's look into the demo website features of Astra and Flatsome. 
Astra
After activating the demo importer plugin with Astra, you can choose a pre-built demo website based on the page builders you are using. You can choose the Elementor, Beaver Builder, or WordPress block editor as your page builder and you will be suggested demo websites based on that choice. Astra has a massive demo website library you can choose a demo from and customize it according to your need. Astra is one of the most popular theme in WordPress.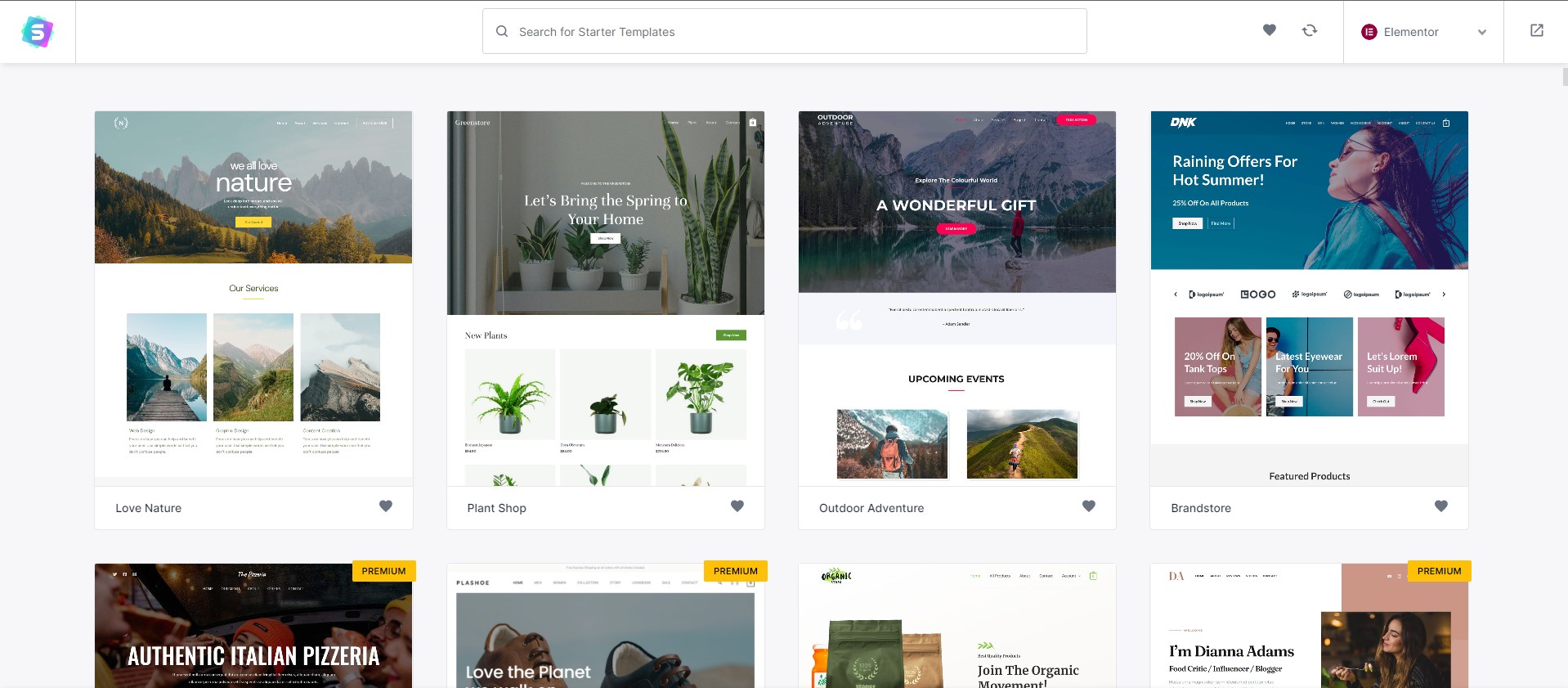 Flatsome
Flatsome has many pre-built demos that you can import with a single click. You can find various Flatsome demo websites based on different niches and categories. Flatsome made this demo WooCommerce template based on the size of an online store. You can quickly find out the template that matches your criteria most and customize it.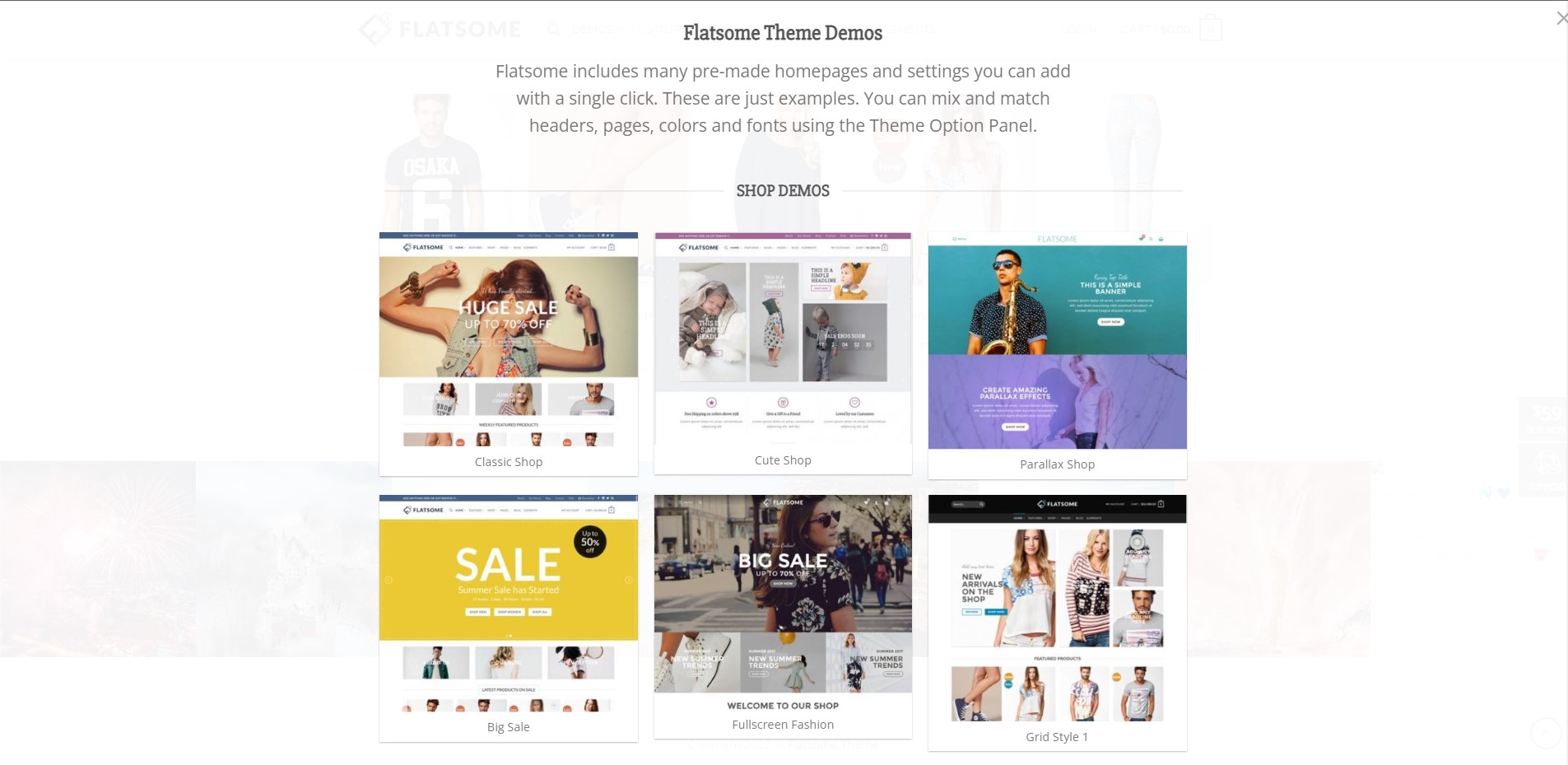 Astra Vs Flatsome: Ease of Access
Astra
The Astra theme has a user-friendly interface that makes managing the website easier for everyone, from beginners to professionals. Every essential element is right at your hand, from its powerful theme options panel to page builder, making website development more flexible and faster. 
Astra includes infinite scrolling, product quick view, an off-canvas sidebar, etc., providing users with seamless browsing through your website.

Flatsome
The powerful Flatsome theme has an intuitive interface that makes any customization easier. Its theme options panel is loaded with tons of features and options, discarding the need to use any custom coding for your website. Flatsome integrated sticky header, product quick view, quick add to cart, flexible social media icons, and more.
It has a fantastic header layout allowing you to create an informative navigation area engaging users more.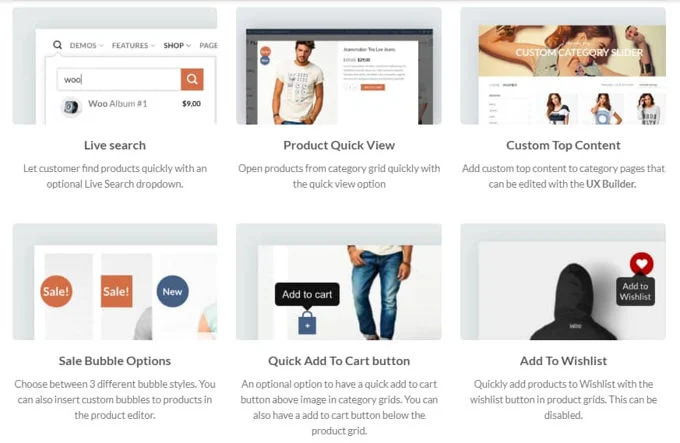 Astra Vs Flatsome: SEO-friendliness 
Astra
Astra is one of the most SEO-friendly WordPress themes on the market. It comes with a built-in schema markup you can use to create rich snippets for your content. This rich snippet allows your content to be visible on Google in an effective way. 
Also, Astra has a faster loading speed and SEO-optimized code, the two most important aspects of an SEO-friendly WordPress theme. With Astra, you do not have to worry about your website's SEO, as Astra takes care of it all.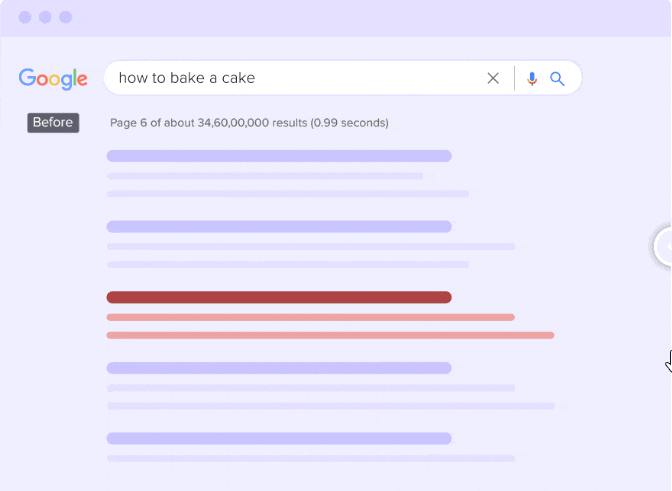 Flatsome
It is now easier than ever to get higher rankings on Google with the Flatsome theme's SEO-optimized code. Developers coded the Flatsome theme with best SEO practices in mind, thus making it one of the top SEO-friendly WordPress WooCommerce themes.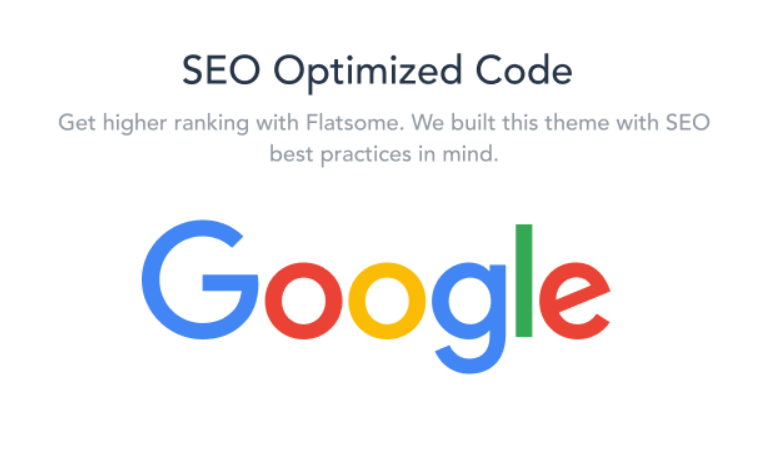 Astra Vs Flatsome: Customization Options
Astra
Astra theme has customizability for most of its sections. You can create and customize your own header and footer using the header footer builder. You can customize the typography, breadcrumbs, blogs, etc. You also have options to customize WooCommerce sections like product catalog, single product, checkout, and cart.
Basically, Astra gives you complete customization ability on each part of the theme.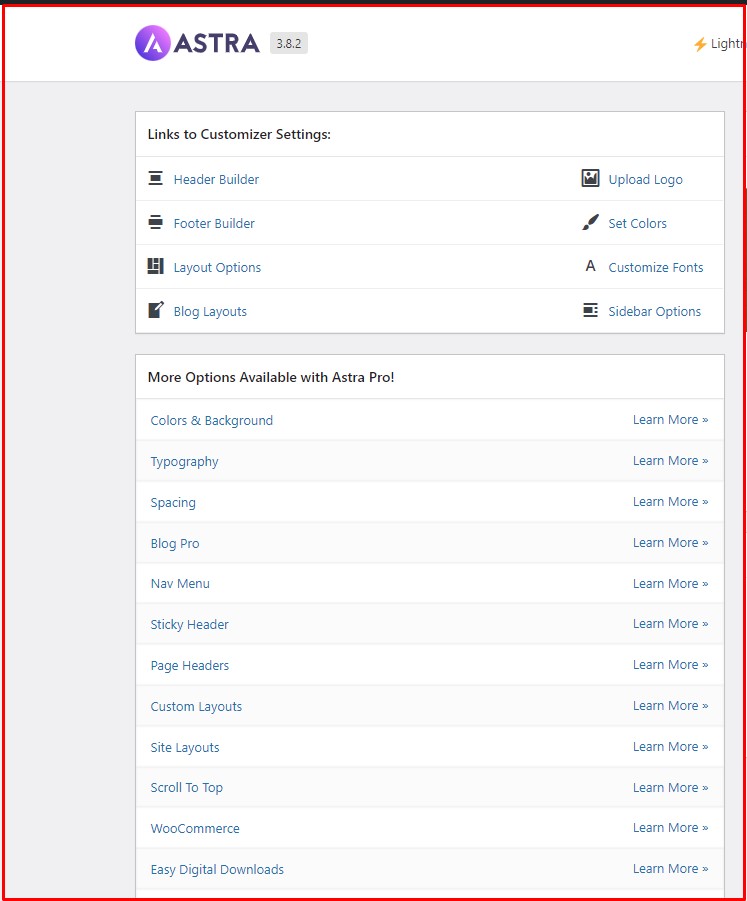 Flatsome
Flatsome theme comes with customizations like no other theme in the market. The theme provides numerous customization options for each section of the theme. The options we see in the given image are only for the theme's header section.
Similarly, the Flatsome theme includes various customization options for each section of the theme, even you can easily customize product page WooCommerce using UX builder as well.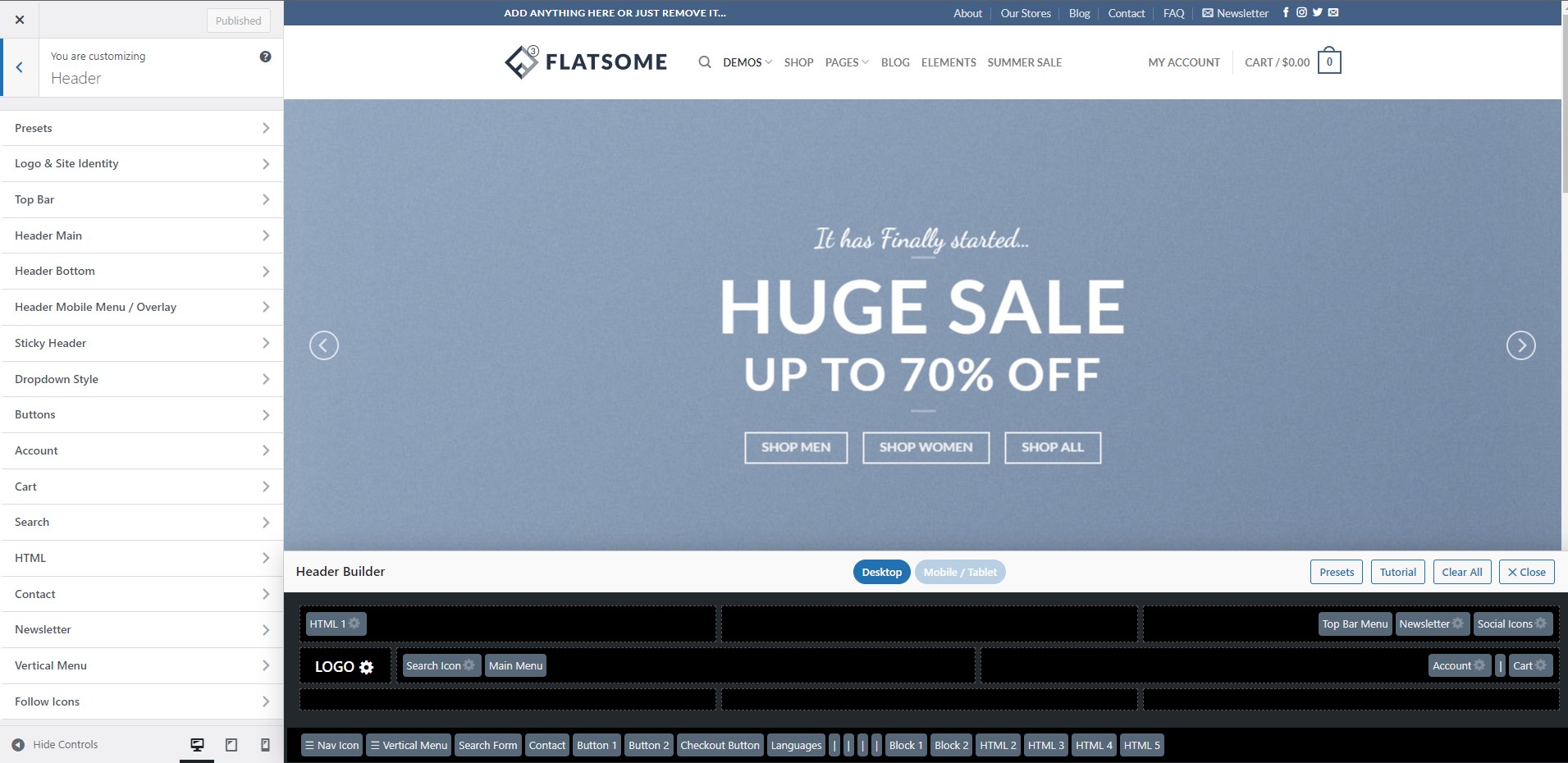 Astra vs Flatsome: Page Builder Integration
Astra
Astra supports popular page builders like Elementor, Beaver Builder, and Gutenberg block editor. There is no default page builder in Astra; meaning Astra does not have its own page builder. It includes many premade templates you can use and edit using the native Gutenberg block editor.
Astra also has premade demo websites you can customize using the Elementor and Beaver Builder plugin.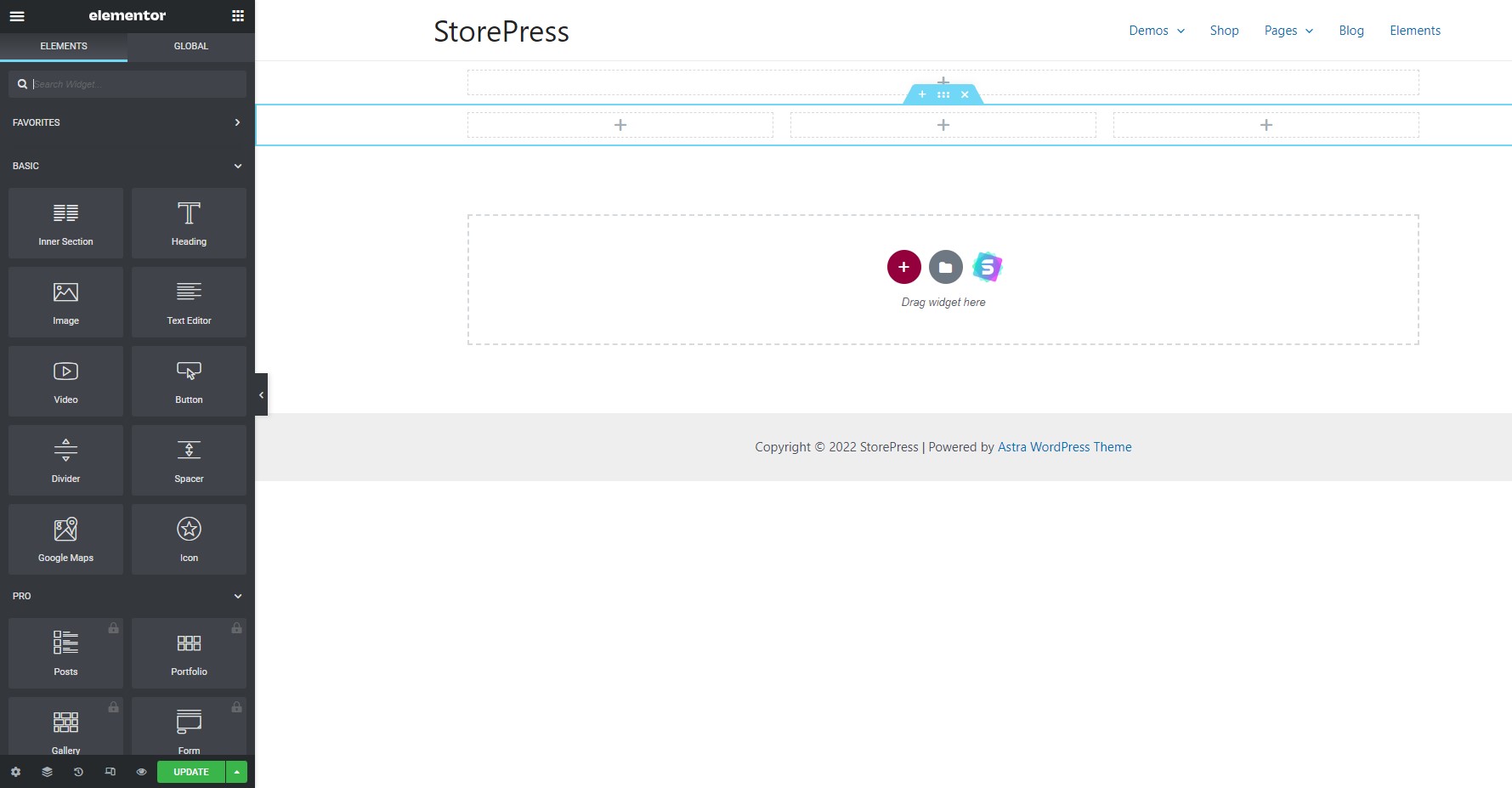 Flatsome
Flatsome theme has its own page builder to create and customize pages with essential elements. It has an extensive element library you can use to create functional and elegant custom web pages. This live editor will let you see the changes in real-time as you customize the pages.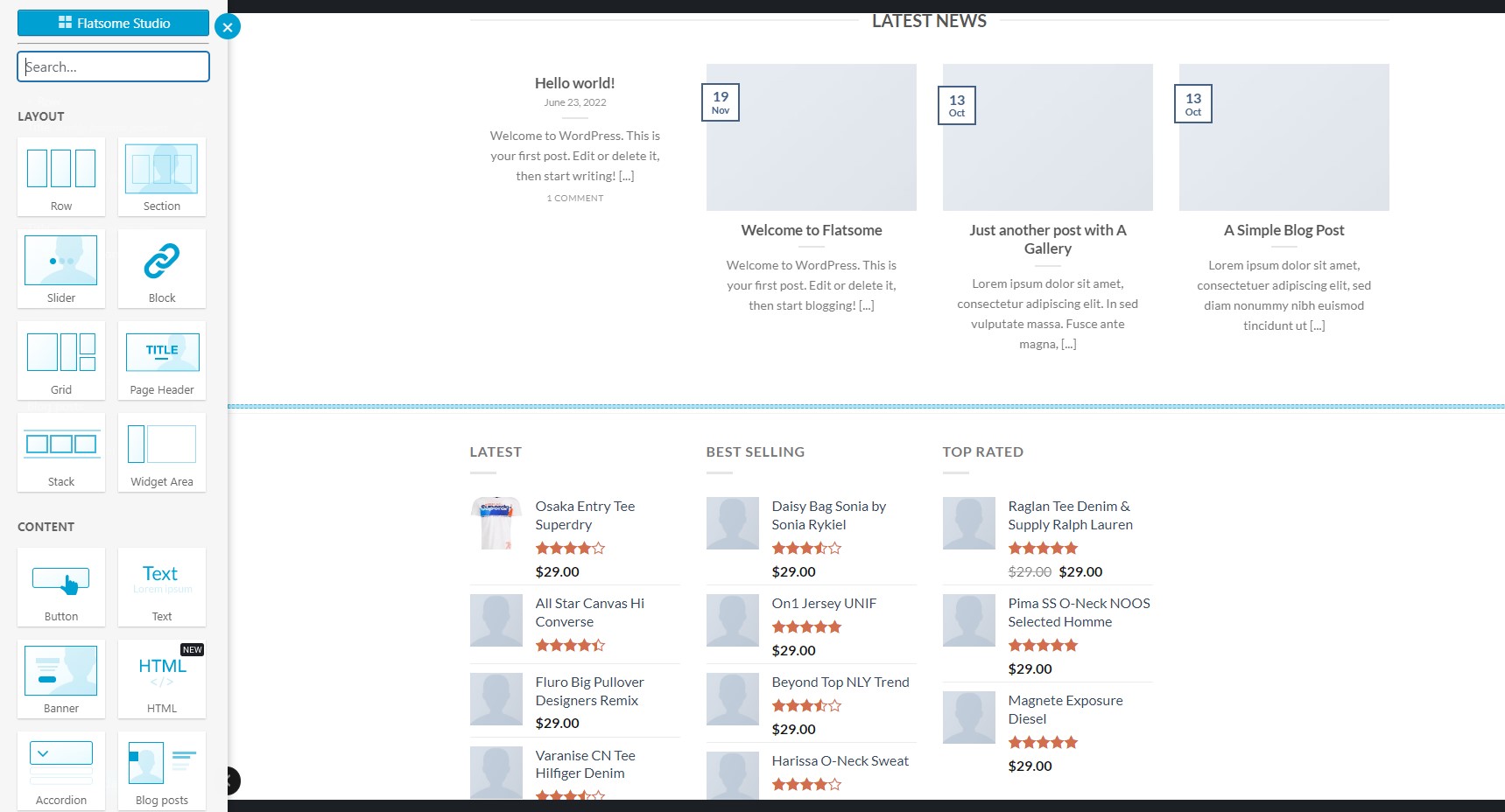 Astra vs Flatsome: Page-Level Controls
Astra
Astra has various page settings for individual pages. You can use these settings for transparent header, page header, sticky header, etc. You can also customize the sidebar settings and customize the content layout settings.
You will have full control over your pages as you can disable any element on your page like the primary header, mobile header, title, breadcrumbs, footer, etc.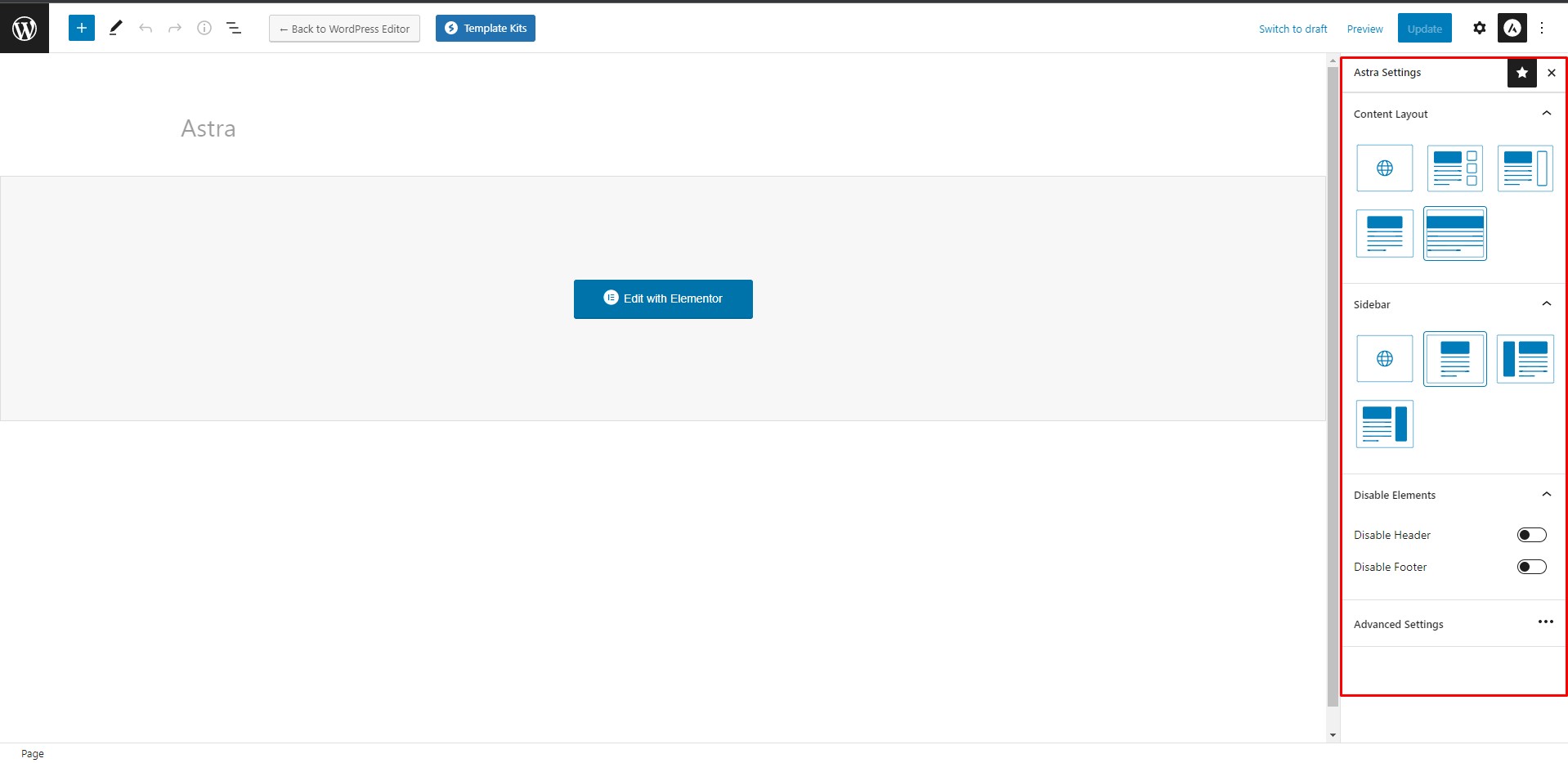 Flatsome
Flatsome theme has some essential customization options in its individual page settings. You can choose a specific template for a particular page. You can also choose the parent page, page order, and specific footer layout for the particular page. Additionally, you can set a featured image for the individual page.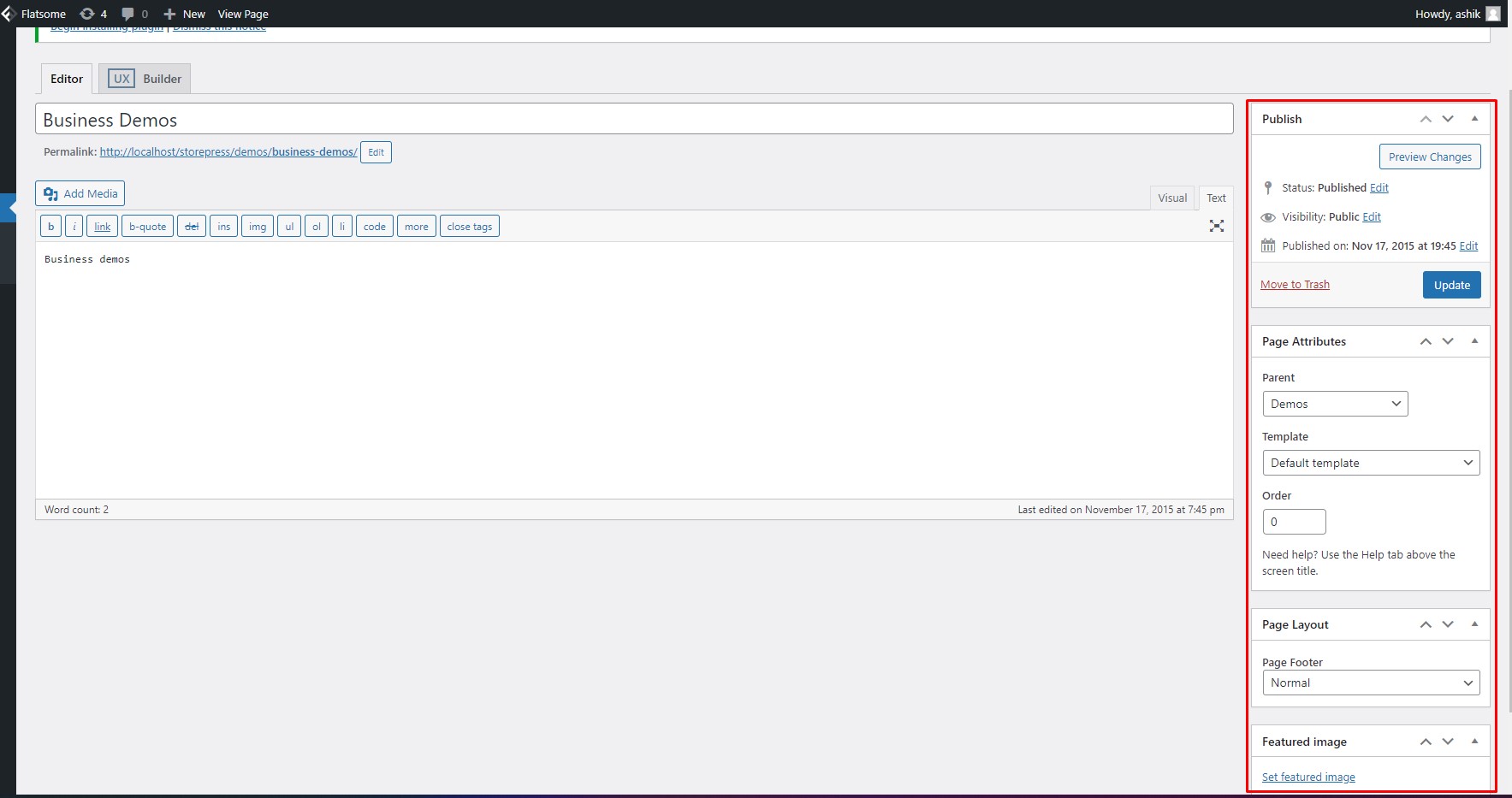 Astra vs Flatsome: WooCommerce Integration
Astra
Astra has deep integration with WooCommerce. It includes various customization for the product catalog, single product, variable products, etc. You will also have some exciting features like a drop-down shopping cart, distraction-free checkout, product Quickview, etc.

Flatsome
The Flatsome theme included many amazing features for WooCommerce. You can individually customize the single product page, product catalog, checkout, and shopping cart page. Each of these sections has many customization options you can use to build your preferred design for the WooCommerce store.
It also includes a product quick view, detailed cart on hover, etc. These WooCommerce customization options vary among the best WooCommerce themes to build an online store.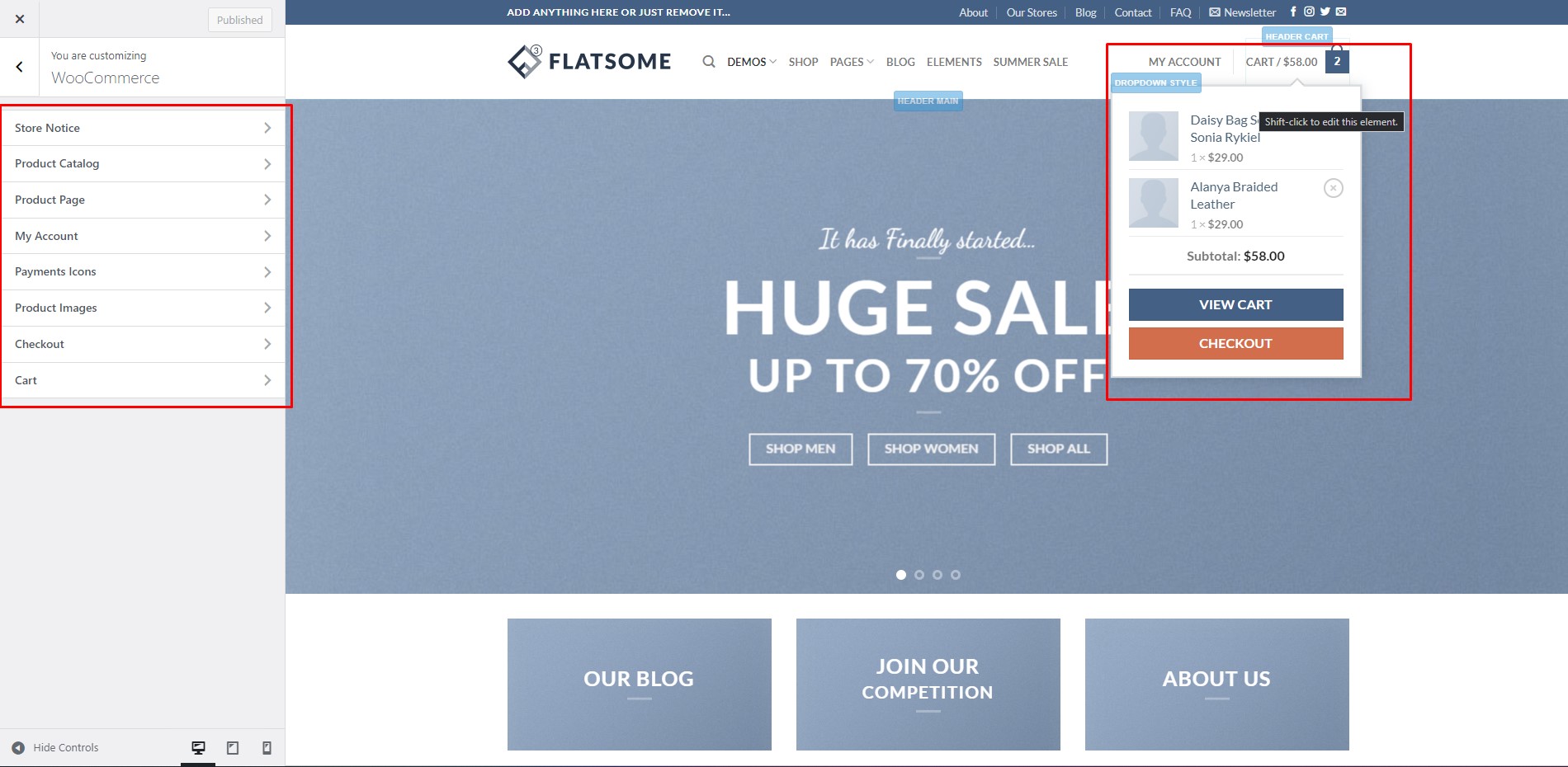 Astra vs Flatsome: Speed & Performance
Astra
When choosing a theme, the most important factor to consider is its speed and performance. Astra is a super-fast and lightweight theme. You will get other faster WordPress themes as well but in comparison, Astra is the best. Its page size is only 39KB and makes 7 HTTP requests, making the theme incredibly fast.

Flatsome
Flatsome is one of the most powerful and super-fast WooCommerce themes. It has a page loading speed of only 600ms. It includes features like lazy loading to increase the page speed of your website. Flatsome theme's optimized code makes it one of the fastest and most lightweight themes on the market.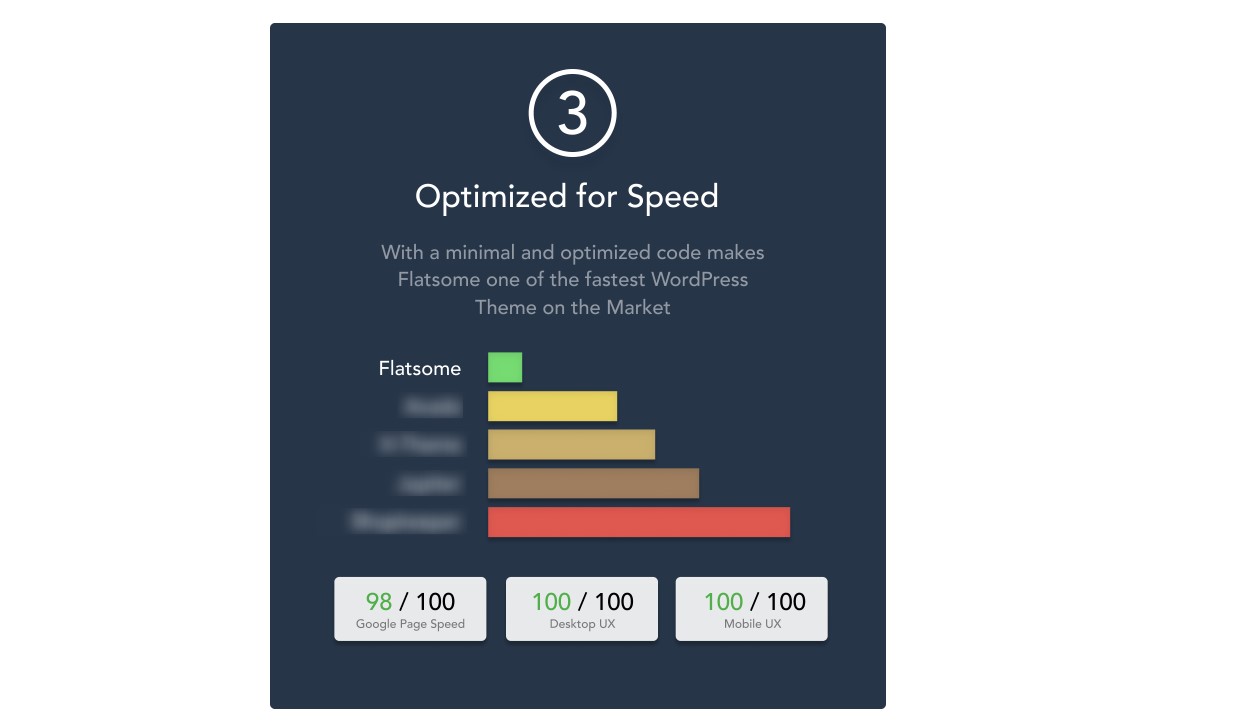 Astra vs Flatsome: Pricing
Astra
The Astra Pro is available on the market at a starting price of $49. The Essential Bundle of Astra costs $169, and the Growth Bundle costs $249. These are the annual fee for the Astra theme. You can subscribe to these packages for a lifetime at a higher price.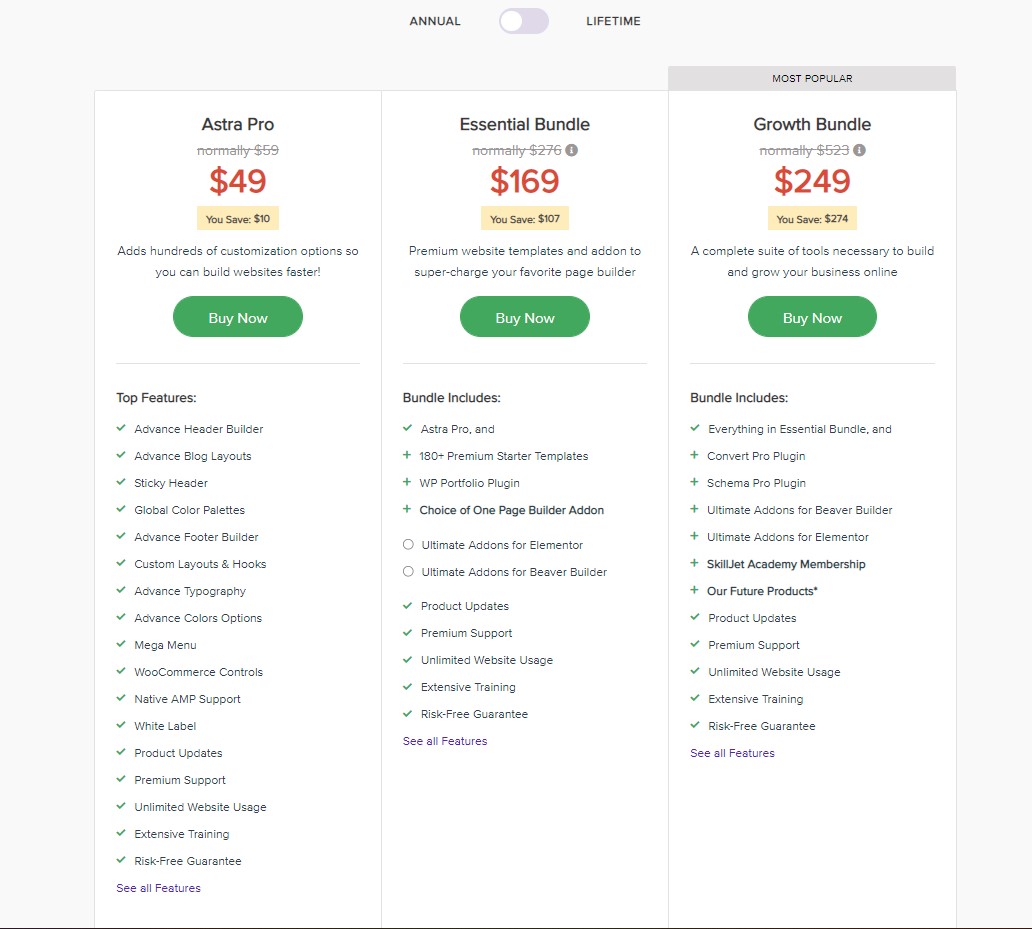 Flatsome
The Flatsome theme is available on the market at the price of $59 including 6 months of support. You can extend the support to 12 months by an additional $17.63. 

Conclusion
We have discussed important aspects of an ideal theme for comparing the Astra and Flatsome themes. While both themes are super-fast, highly customizable, and provide excellent support, we think Flatsome wins when building a WooCommerce store.
Flatsome is more customizable than Astra, and with its own page builder, Flatsome takes development to the next level.  Both provide exciting WooCommerce features, but Flatsome provides a complete solution for your WooCommerce website.
While the Astra theme has more demo websites than Flatsome and is ideal for business websites, Flatsome enables you to make a complete WooCommerce website with necessary functionalities through its WooCommerce demo websites.
We hope this article about Astra vs Flatsome theme comparison has been helpful for you and you will be able to choose the right one for you between Astra and Flatsome. Stay tuned with WPCred for more amazing content like this! Also, feel free to check out our tutorial on how to embed a PDF file into WordPress.